Actively Learn in partnership with EdGate has aligned our catalog to all standards for ELA, Science, and Social Studies for all 50 states. To access these standards, make sure your profile is registered to the correct school in your state.
Please note that state standards are visible in our catalog, filters, and assignments to both users on the Free and Prime plan. However, Free users can not edit standards or add standards to questions in an assignment.
Filter Catalog by Standard
From the catalog view, you can select the state standards based on grade from the filters sidebar. Then, select one or more state standard from the pop-up that you would like to filter the catalog by and select 'Done.'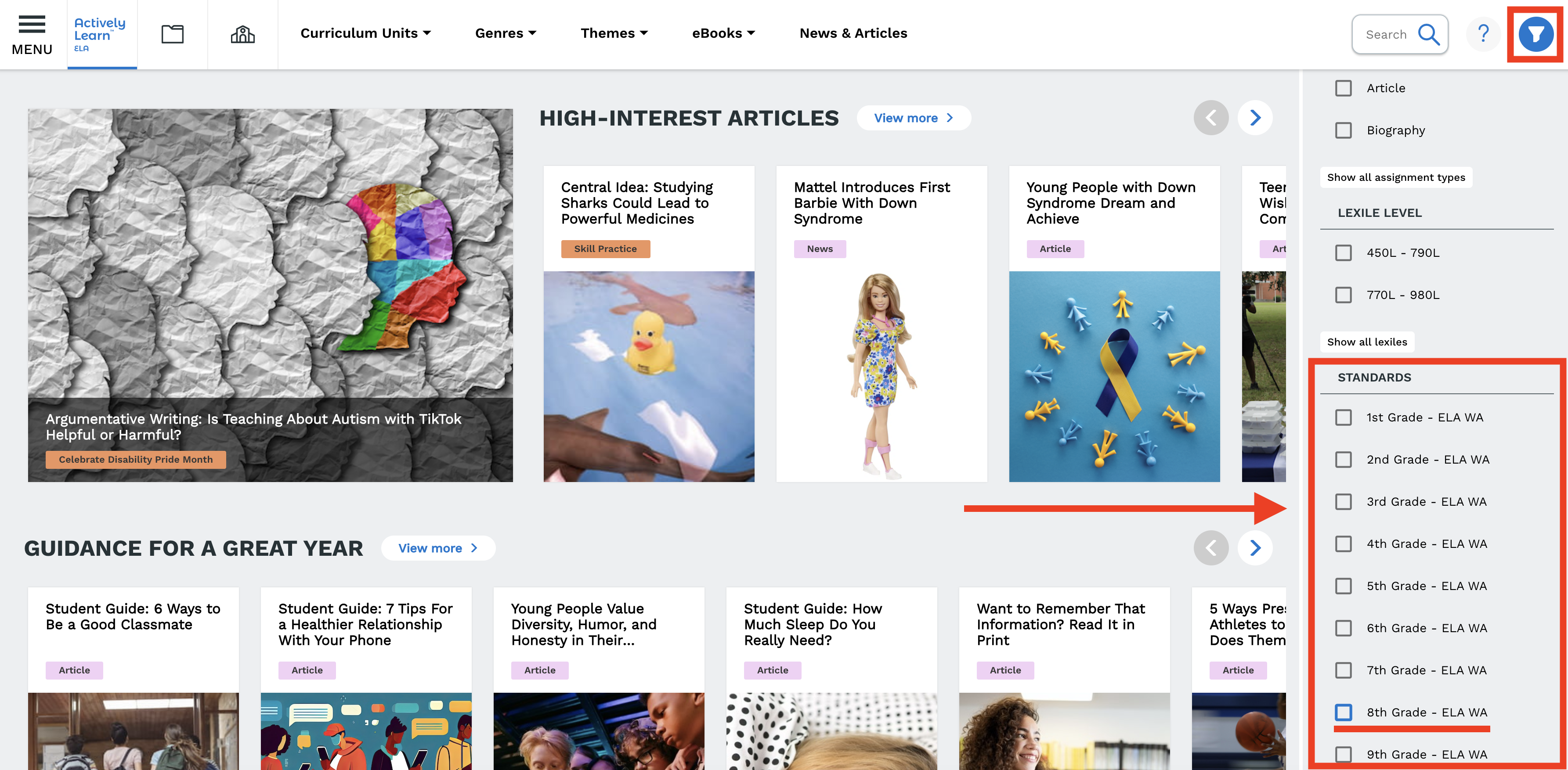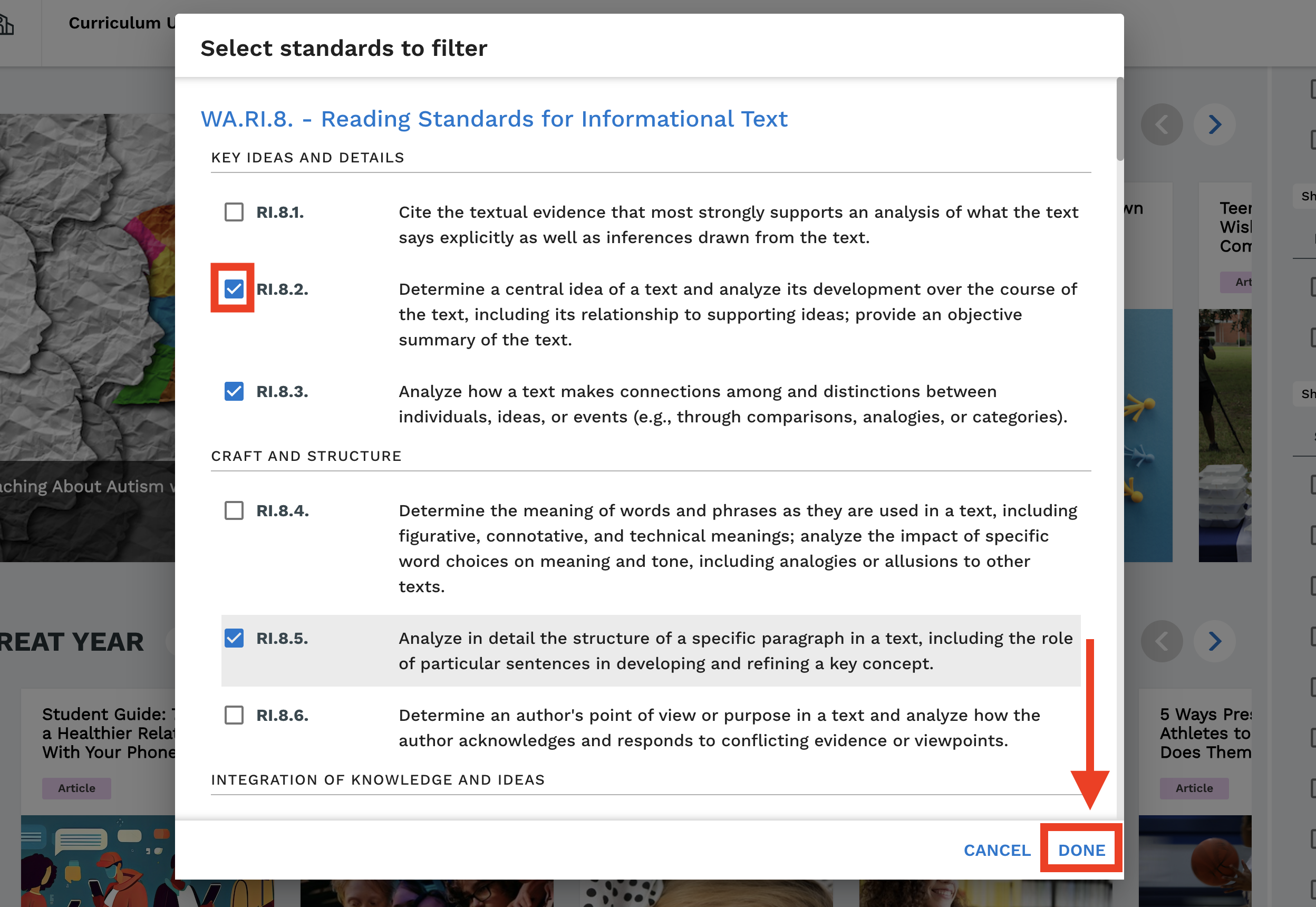 Add State Standards to a Question
Adding standards for questions helps teachers assess students based on subject specific standards, such as main ideas, text structure, etc.
The standard set used for questions are automatically determined by your school's state, your main content area, and the grades you teach. The standards are reflected in the accumulated data on student performance in your reports. Students will also be able to see which standards are tagged in each question.
STEP 1: Select "Add/Edit Aligned Standards"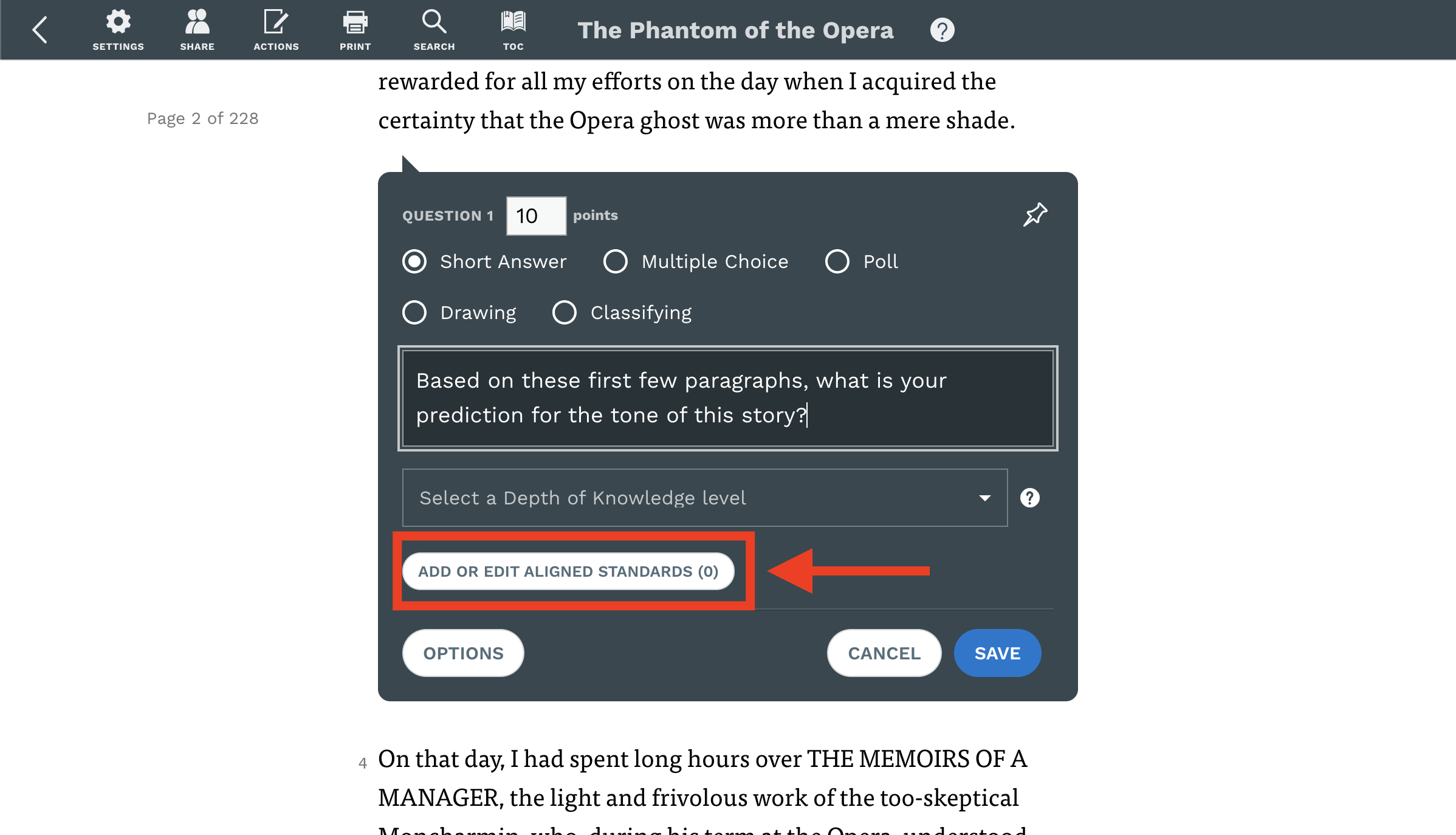 STEP 2: Select your standard set from the drop down menu and then click on "Choose Standard"

STEP 3: Select the standard(s) you need from the list and then select done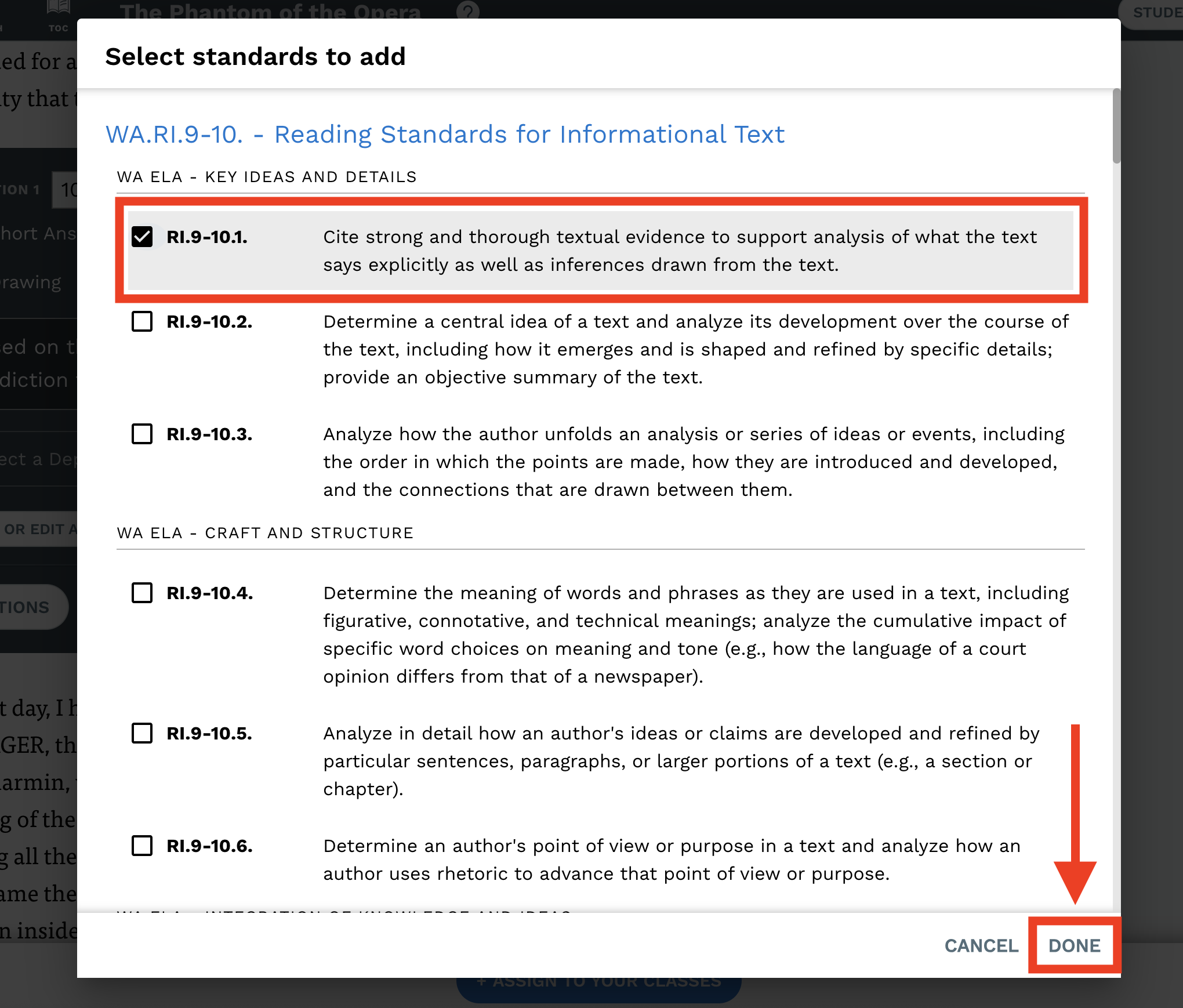 STEP 4: After you have added the necessary standards to the question click on "Save"

STEP 5: Click on "Save" in the main question box to save your changes