Adding standards for questions helps teachers assess students based on subject specific standards, such as main ideas, text structure, etc.
The standard set used for questions are automatically determined by your school's state, your main content area, and the grades you teach. The standards are reflected in the accumulated data on student performance in your reports.
STEP 1: Select "Add/Edit Aligned Standards"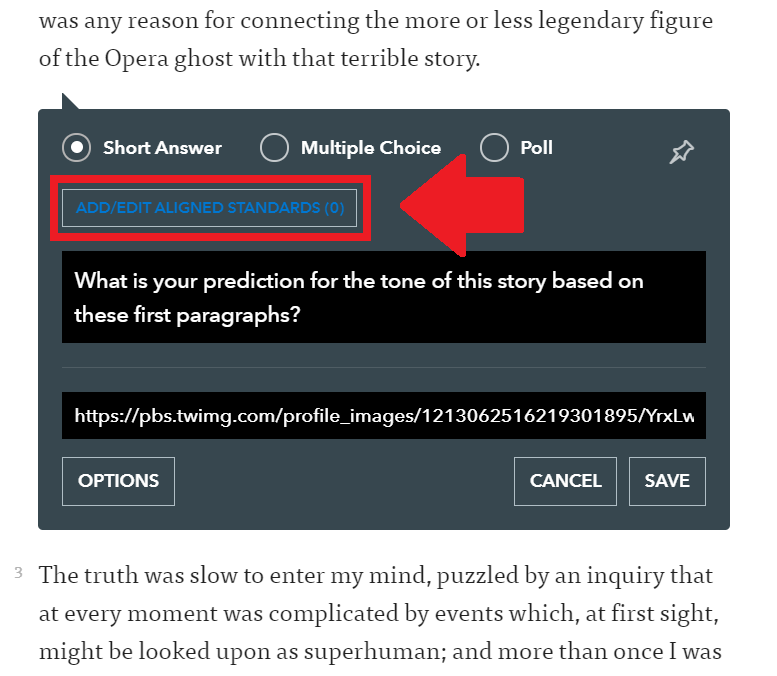 STEP 2: Select your standard set from the drop down menu and then click on "Choose Standard"

STEP 3: Select the standard(s) you need from the list and then select done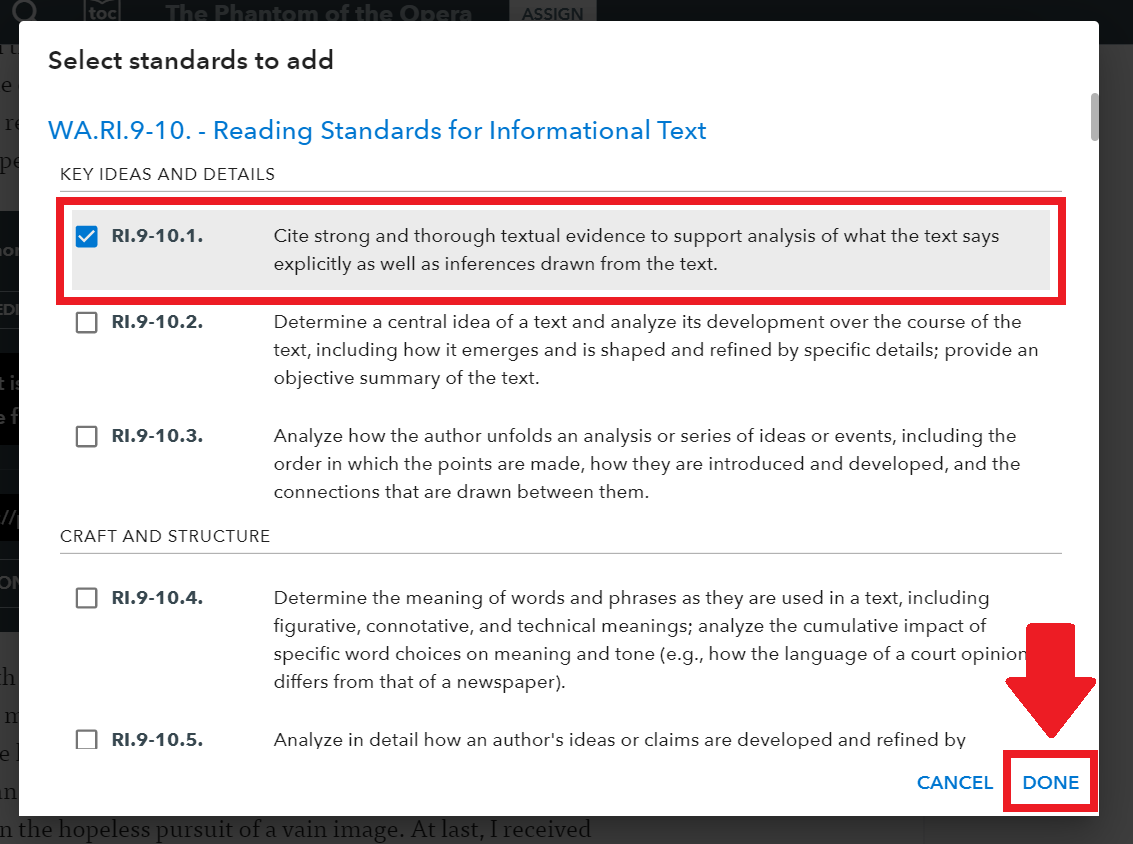 STEP 4: After you have added the necessary standards to the question click on "Save"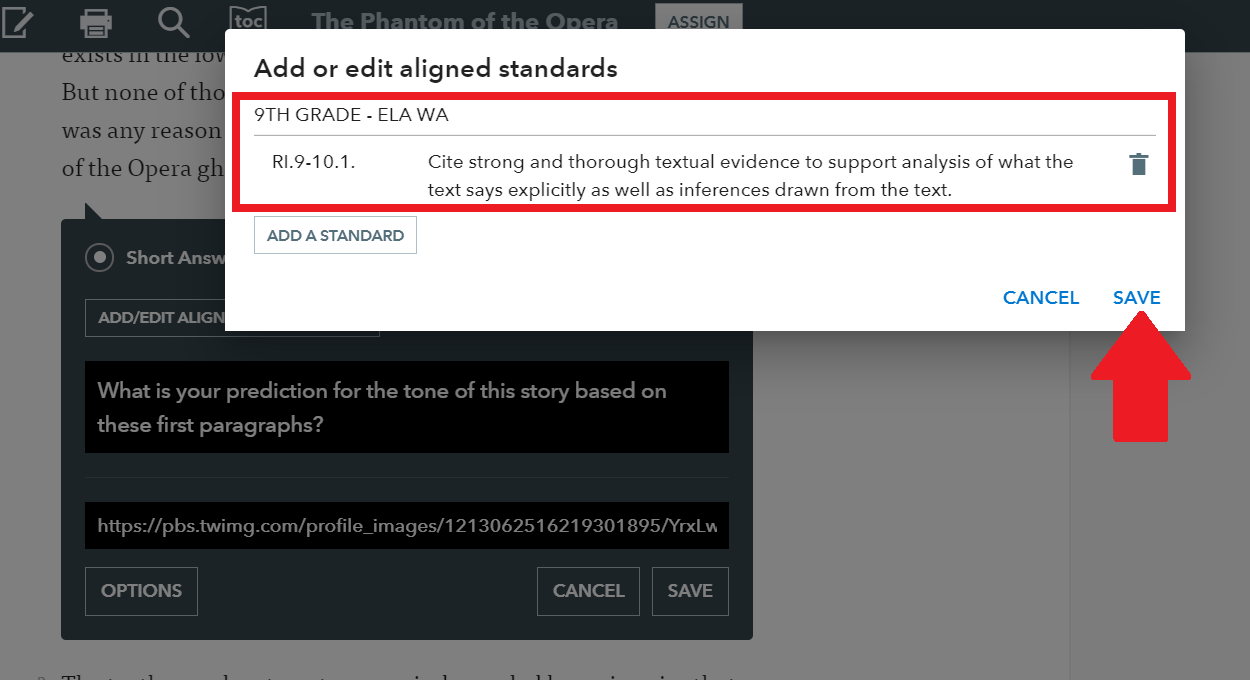 STEP 5: Click on "Save" in the main question box to save your changes