Adding standards for questions helps teachers assess students based on subject specific standards, such as main ideas, text structure, etc.
The standard set used for questions are automatically determined by the subject/unit pairing attached to a text. The standard chosen for the question will also determine the rubric students see as they answer the question. The standards are reflected in the accumulated data on student performance in your reports.
STEP 1: Select a standard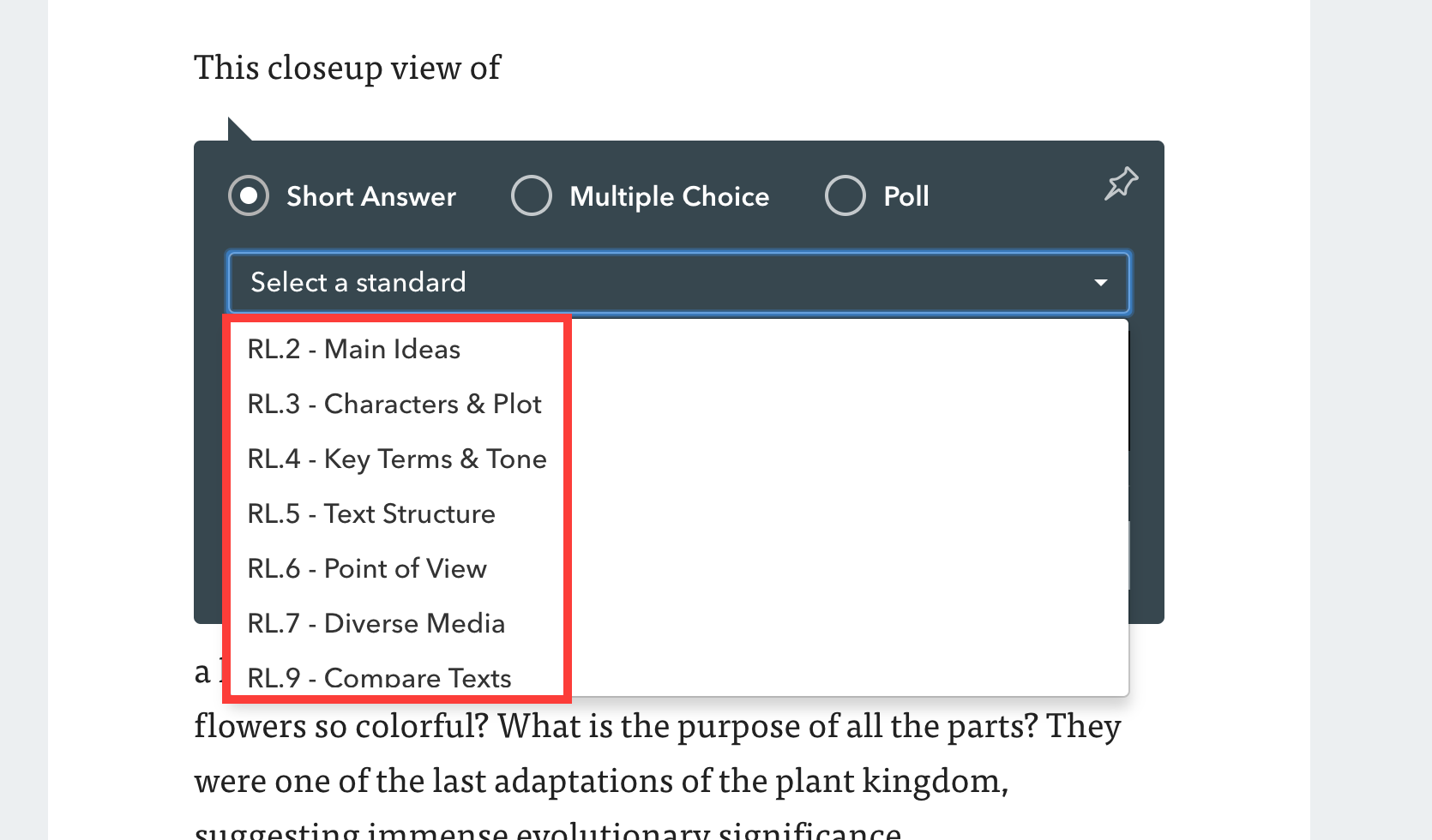 STEP 2: Type your question

STEP 3: Apply any of the options you would like. More here on options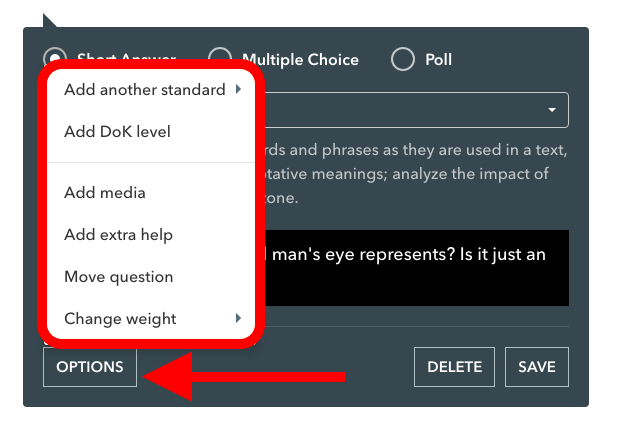 STEP 4: Select "SAVE"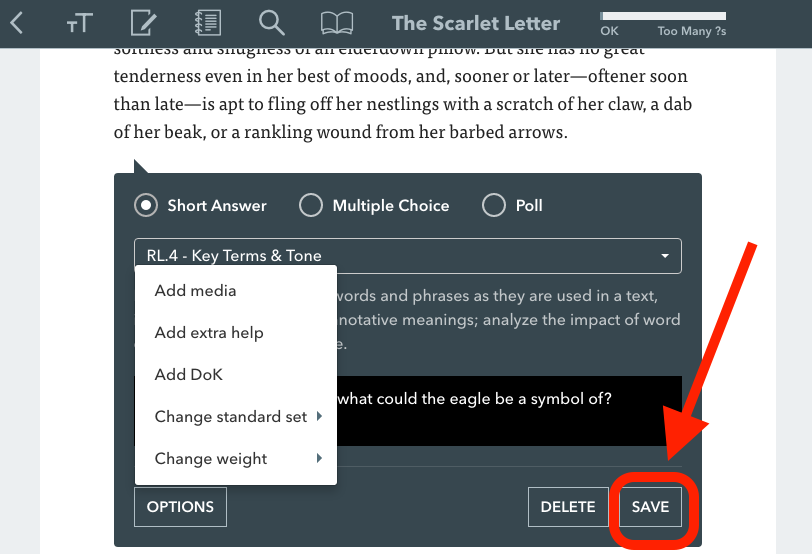 Change your standard set
If you're using a different standard set from the one displayed, you can change the set to tag a question with standards from another set.
STEP 1: Open the "Select a standard" drop-down
STEP 2: Scroll to the bottom and select "Change standard set" to choose from the other standard sets available.

Add another standard
Teachers can also assess multiple standards for each question.
STEP 1: Select "Options", and then "Add another standard"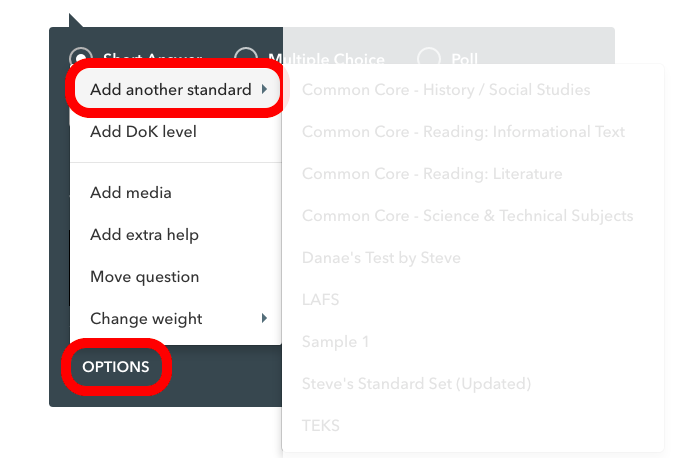 STEP 2: Select which Standard set you would like to add.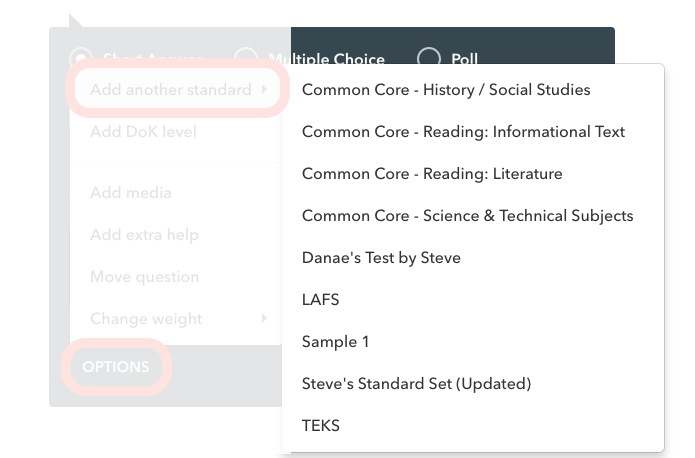 STEP 3: From the 2nd standard menu, select the standard you want to add. Then save your question.