Free PlanPrime PlanUnlimited Plan 
Is your Actively Learn roster out of date? Did you have students join or leave your Google Classroom course after you imported your roster?
Just revisit your roster in Actively Learn and press the "Sync with Classroom" button.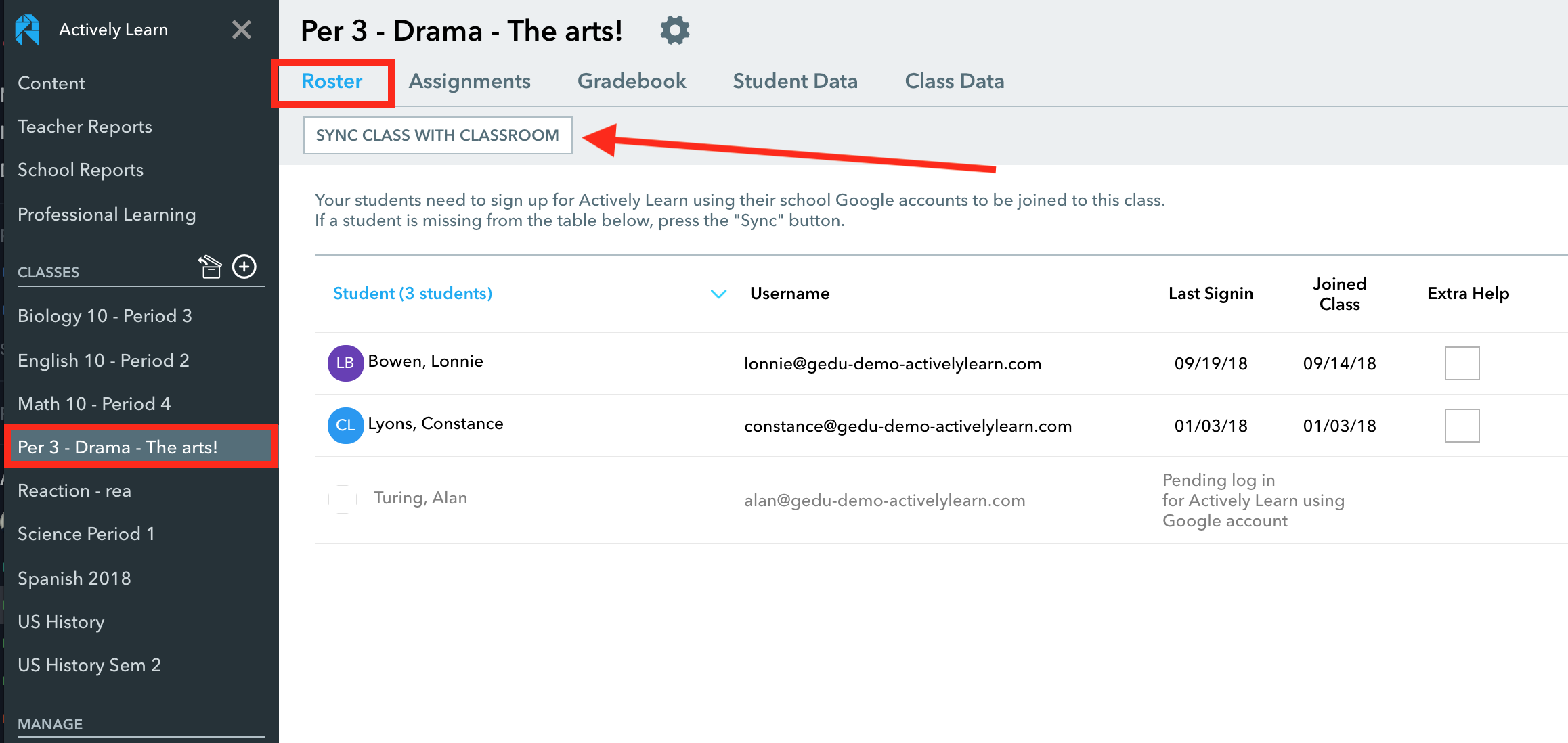 Students who have been removed from your Google classroom roster will be highlighted in red. You can move these students to another class or remove them from your roster.