Changing standard set for questions will help you assess your students based on subject specific standards. Also, it provides your students with a rubric as they are answering questions. Additionally, selecting a standard set enables you to accumulate data on student performance in your reports.
STEP 1: Open the "Select a standard" drop-down
STEP 2: Scroll to the bottom and select "Change standard set"

STEP 3: Select a standard from the new list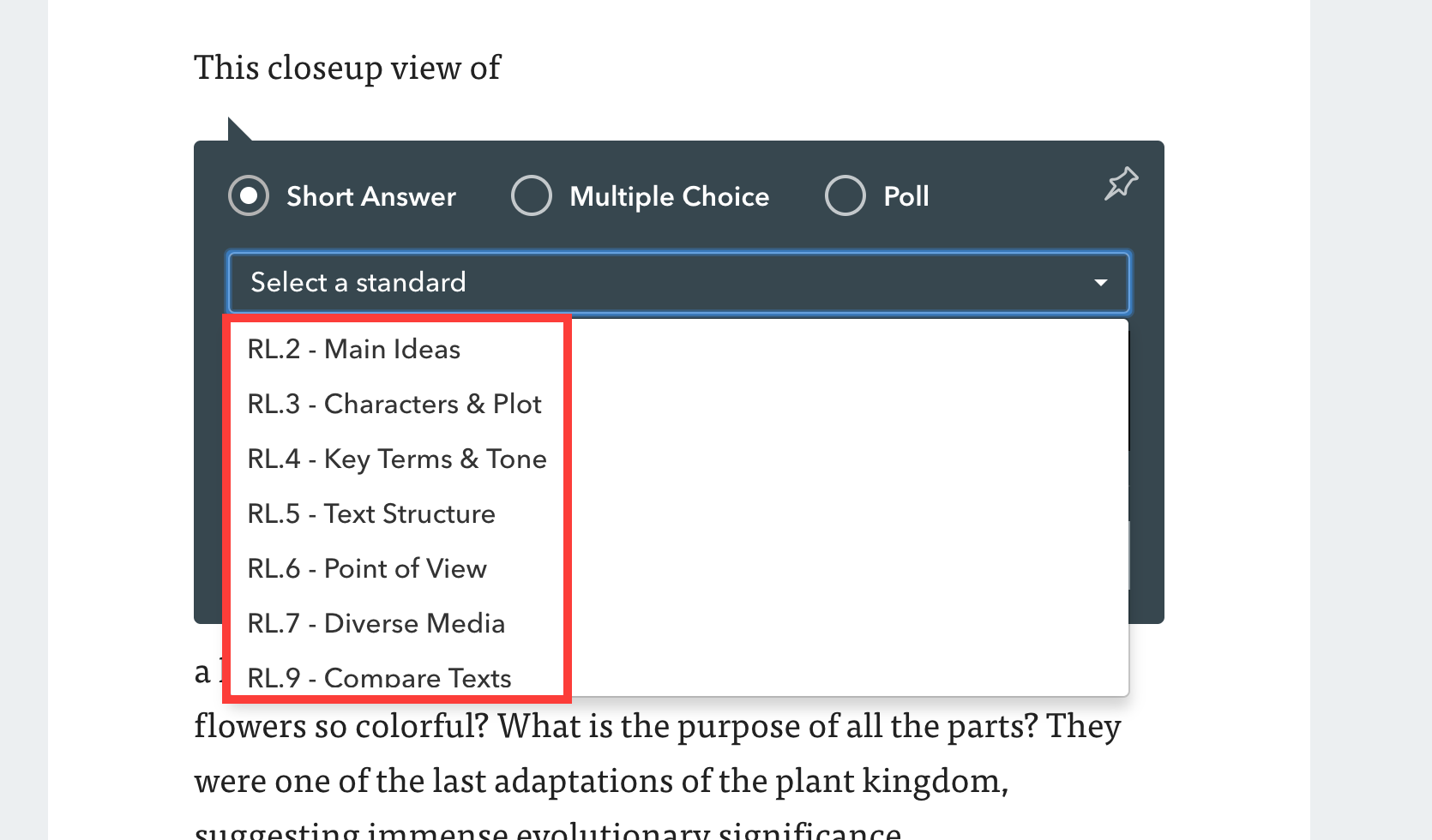 STEP 4: Type your question

STEP 5: Apply any of the options you would like. More here on options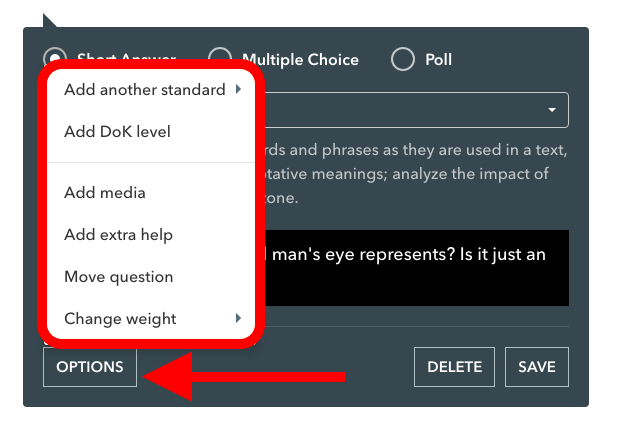 STEP 6: Select "SAVE"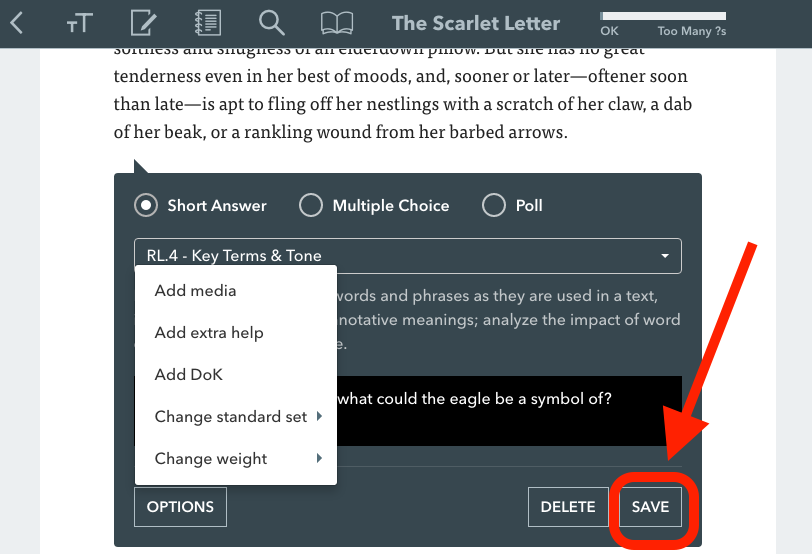 Add another standard
You can assess multiple standards at once.
STEP 1: Select "Options", and then "Add another standard"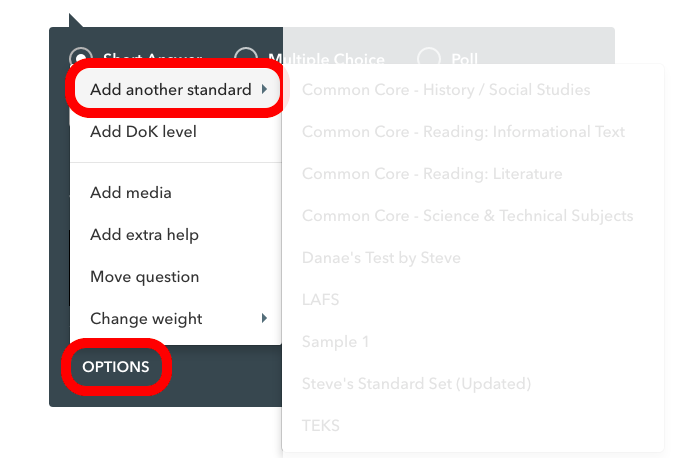 STEP 2: Select which Standard set you would like to add.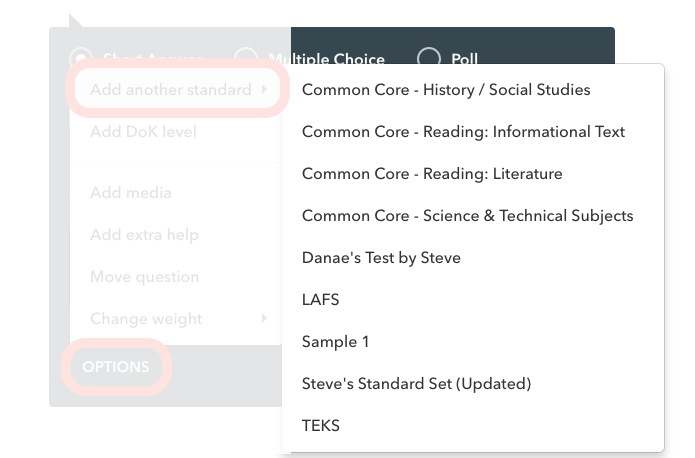 STEP 3: From the 2nd standard menu, select the standard you want to add. Then save your question.