Students are able to upload images in their question responses (only if the teacher has enabled this feature for that question). They will be able to upload via a link or local drive.
Here's how to add media from local drive:
Step 1: Click on the "paper clip" icon
Step 2: Select "upload image"
Step 3: Select an image from your local drive or drag and drop an image
Step 4: Click submit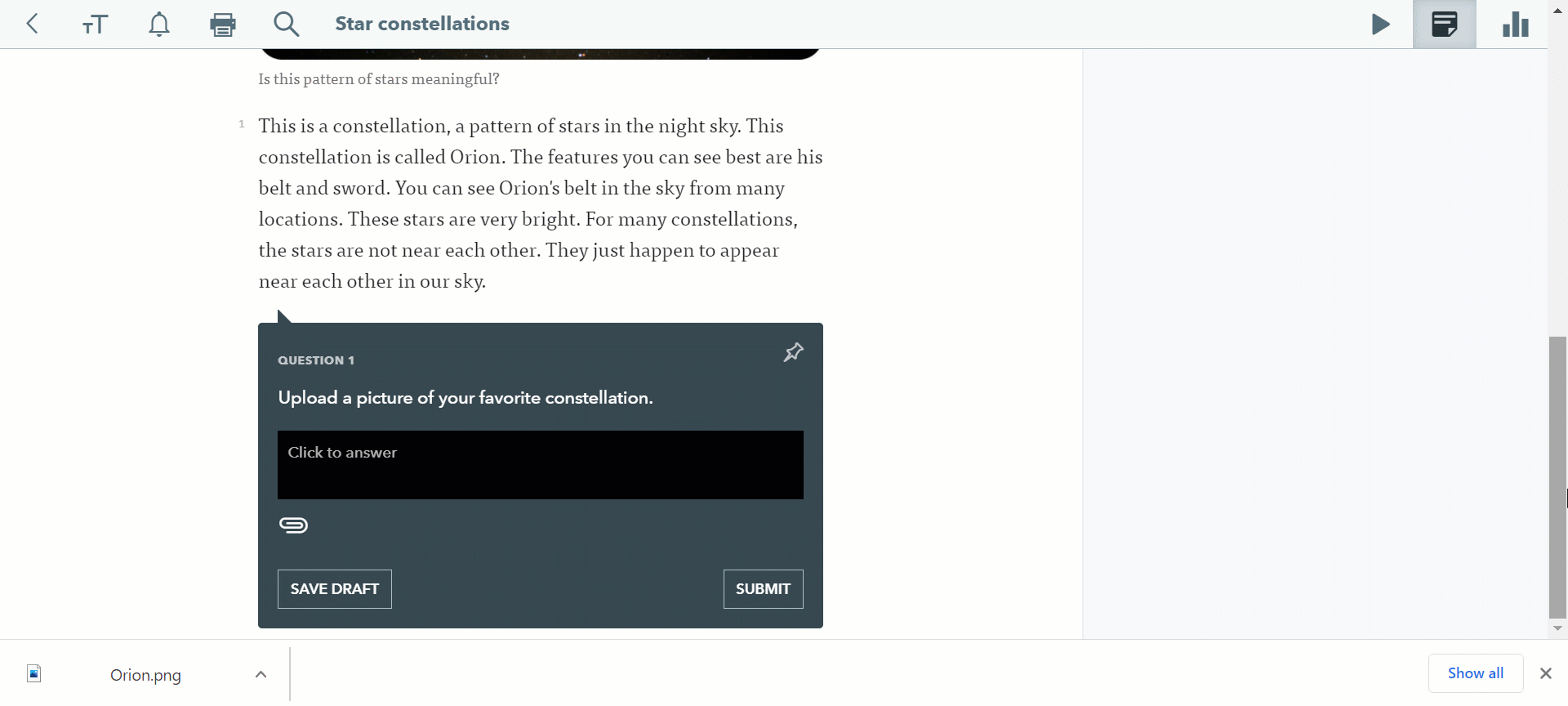 You can also add media via URL