Free PlanPrime PlanUnlimited Plan 
Teachers can unassign text by unchecking the box the text is assigned to or using the manage dropdown menu.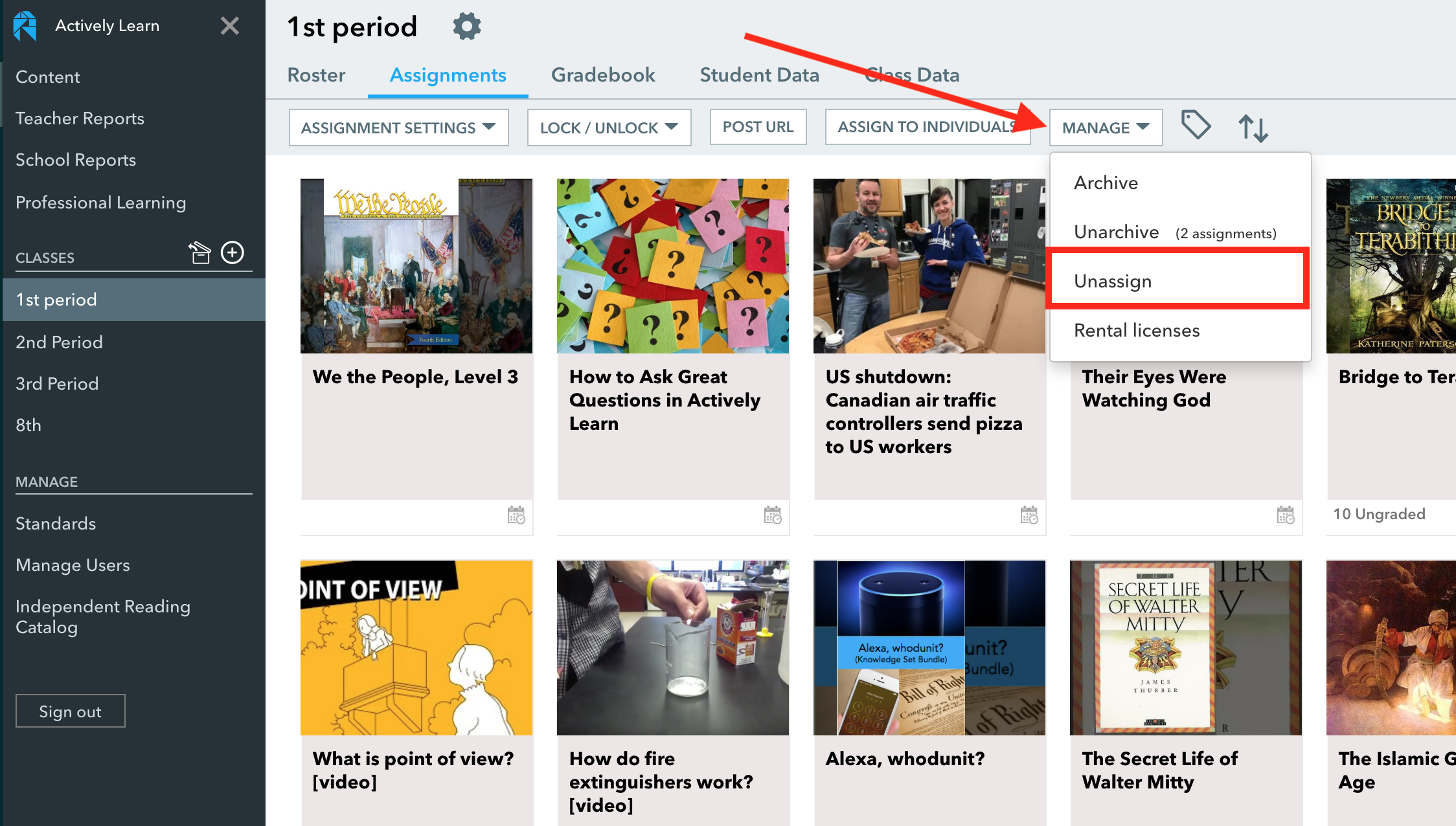 Select the assignment(s) you want to unassign from the class and click next.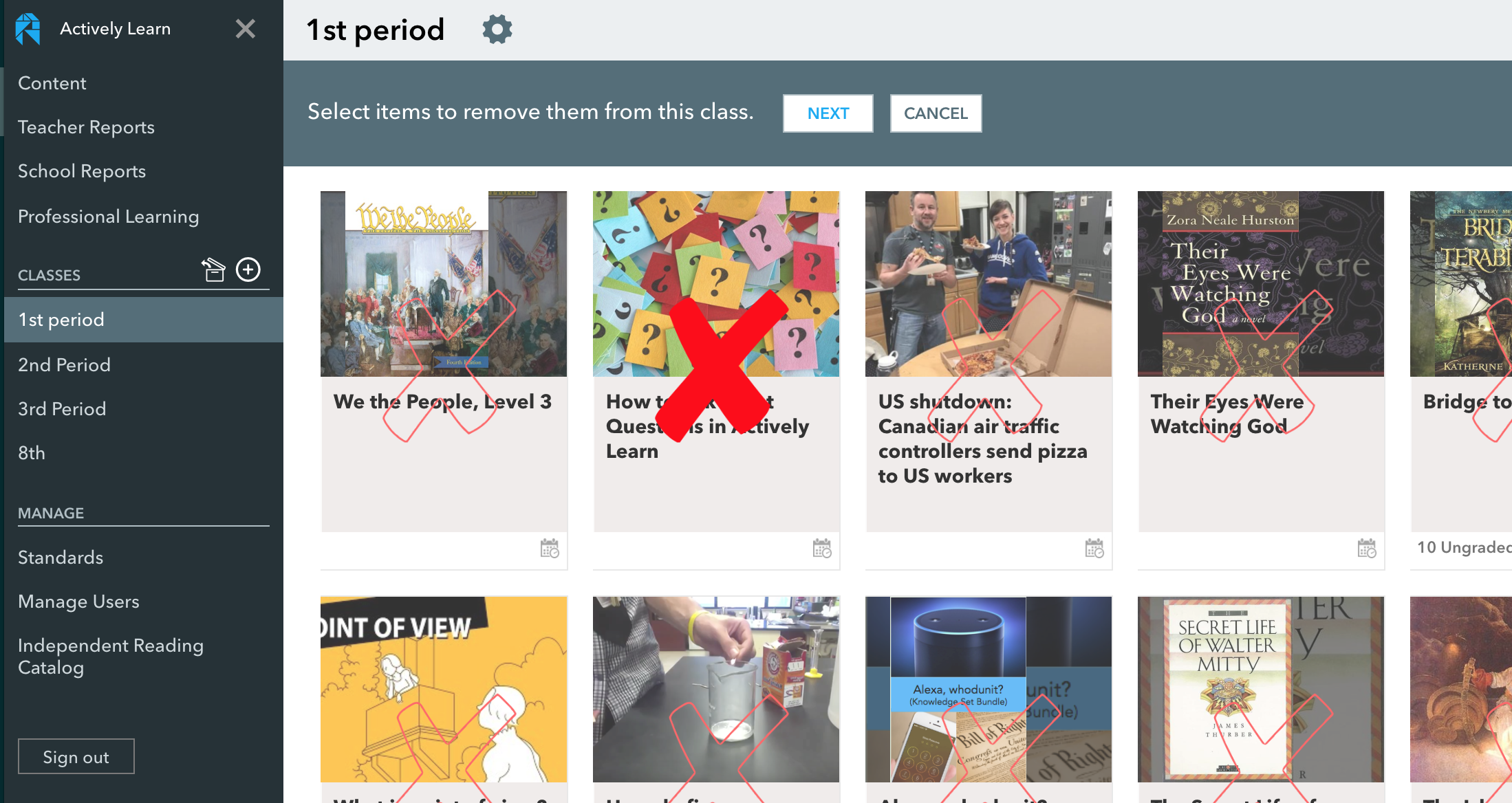 Keep in mind you will lose any student data for that assignment when you unassign text.