Actively Learn's catalog supports teaching Advanced Placement (AP) classes. You can browse Actively Learn's ELA catalog for Advanced Placement Language and Advanced Placement Literature content. This content is designed for students who are learning at an advance level, and can be assigned to teachers' AP classes or to individual students and small groups who are looking to work with college-level curricula.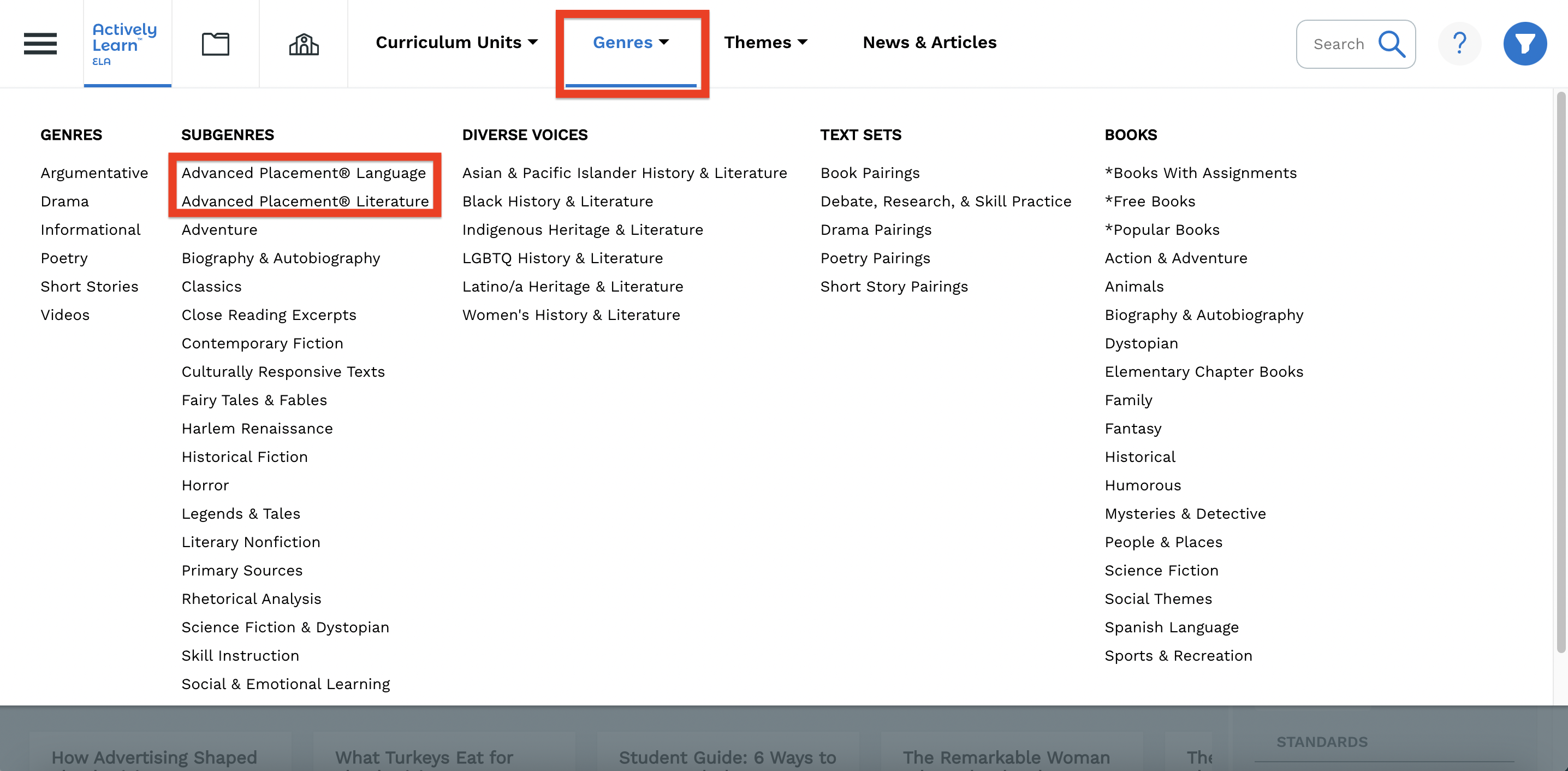 Teachers can add content from these subgenres to folders in their Workspace to organize and edit assignments for their AP classes.
Teachers can also import their own content to use in AP classes.
Advanced Placement®️ is a trademark registered by the College Board, which is not affiliated with, and does not endorse, this site.