Teachers can easily track and show growth of students understanding in an individual assignment from start to end. Levels added to questions will be reflected in reports.
What do individual DoK Levels help you assess?
Level 1: Recall - Focus here is on specific facts, information, details, and procedures e.g specific definitions, details, applies simple steps.
Level 2: Skills and Concepts - Processing of conceptual knowledge, comparing and contrasting, extracting main points, interpreting facts etc. More content knowledge required here than Level 1. Actions require more than one step.
Level 3: Strategic Thinking - Focus is on reasoning based on deep knowledge: which include understanding and rationalizing thoughts, manifesting them into achievable steps. E.g Drawing conclusions from Examples, citing evidence to support a logical argument, concept based explanations.
Level 4: Extended Thinking - Focus is on applying complex reasoning, experimental design, and planning over an extended period of time. It requires extended investigation (research) and time to process information and problem solving. Students are required to make multiple connections, relate ideas to specific content area(s), and select an approach from among many as a solution.
Below, are some examples from the Actively Learn instructional team of questions with increasing levels of DoK.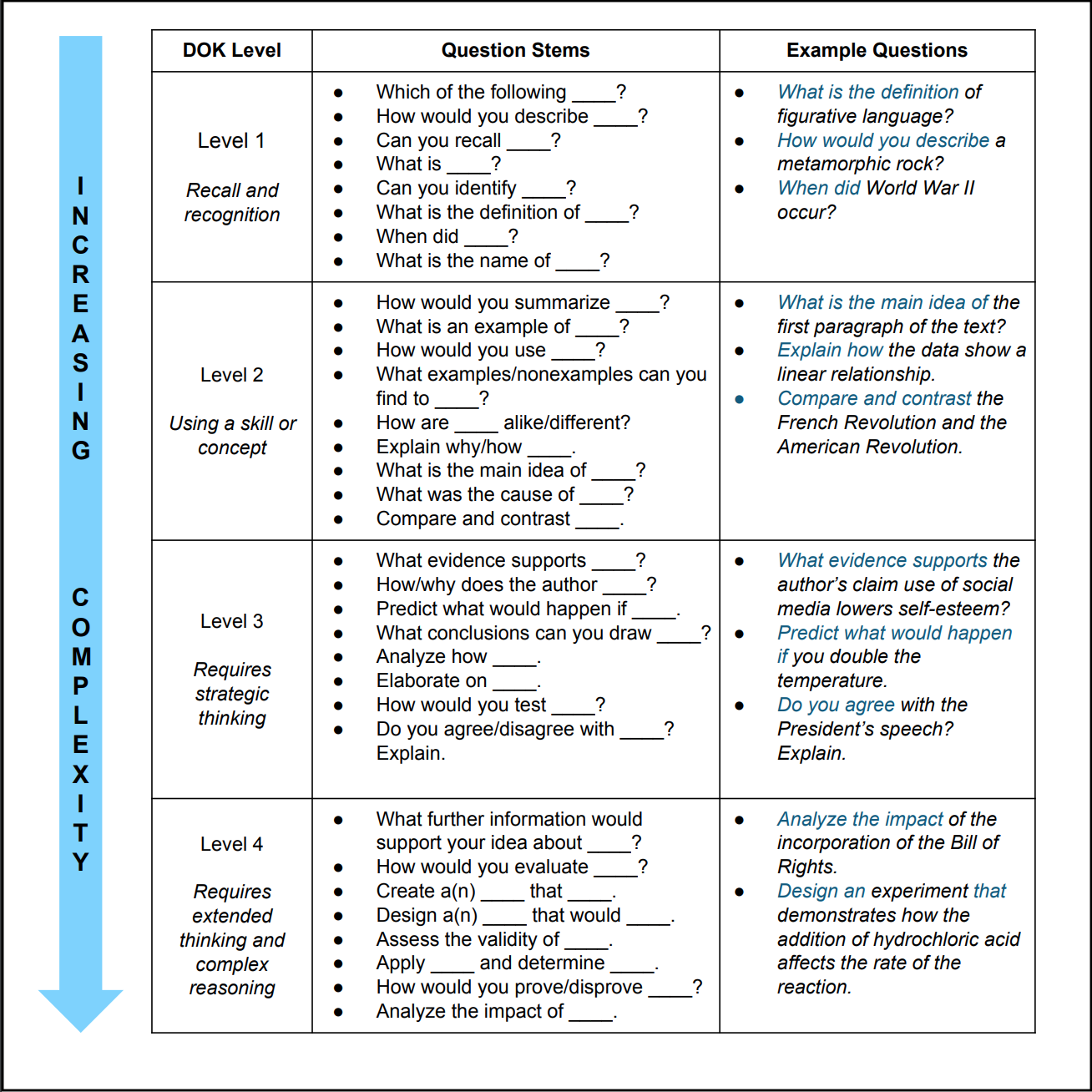 Download the PDF Depth of Knowledge Question Stems.
To learn more about the DoK framework, please refer to Brenda Mathew's DoK framework.
Add Depth of Knowledge Levels:
STEP 1: Select "Options" then "Add DoK"

STEP 2: Select the DoK Level you want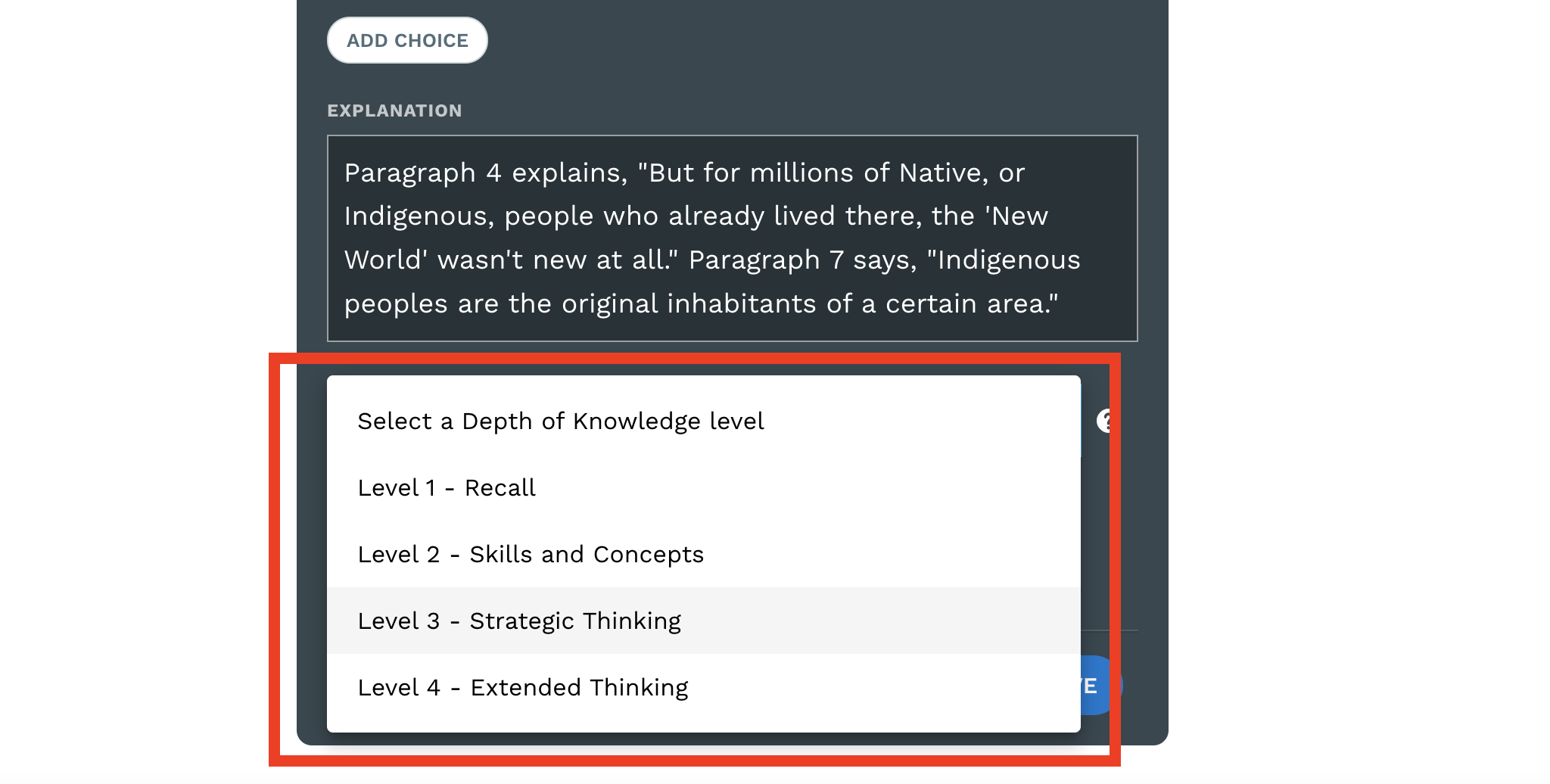 STEP 2: Save your edits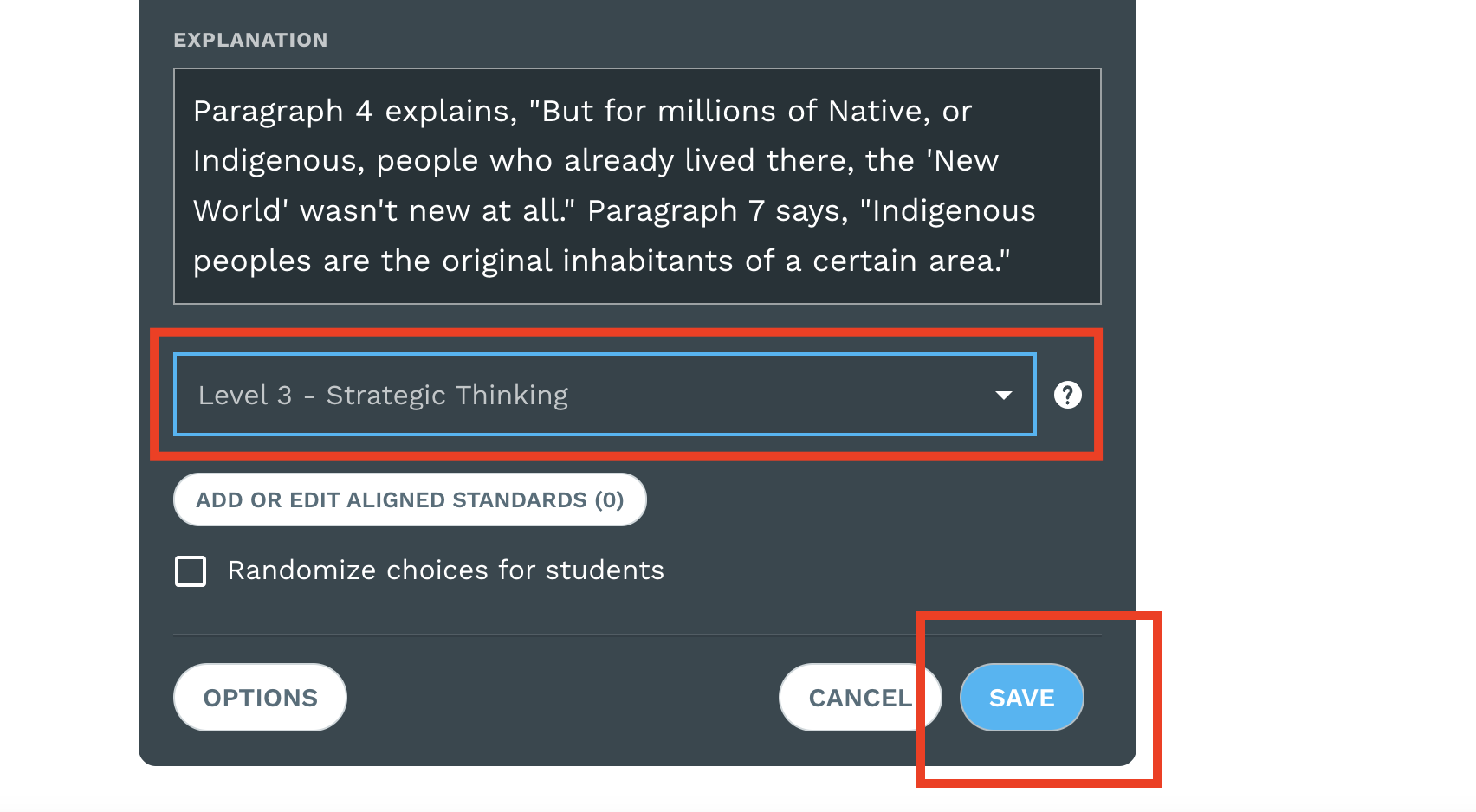 View a proficiency report by DoK Level in your Class Data page
This will give you real-time metrics on how your students are engaging with texts and how they are performing by DoK Levels.