Students can annotate their own texts using the Research Projects section in Actively Learn. These texts and/or resources have not been assigned in classes by teachers, but instead selected and uploaded by the student into their Research page.
Teacher View
Teachers can see student progress on Research Projects.
Select the class, student data, and research tab.
Select the text to review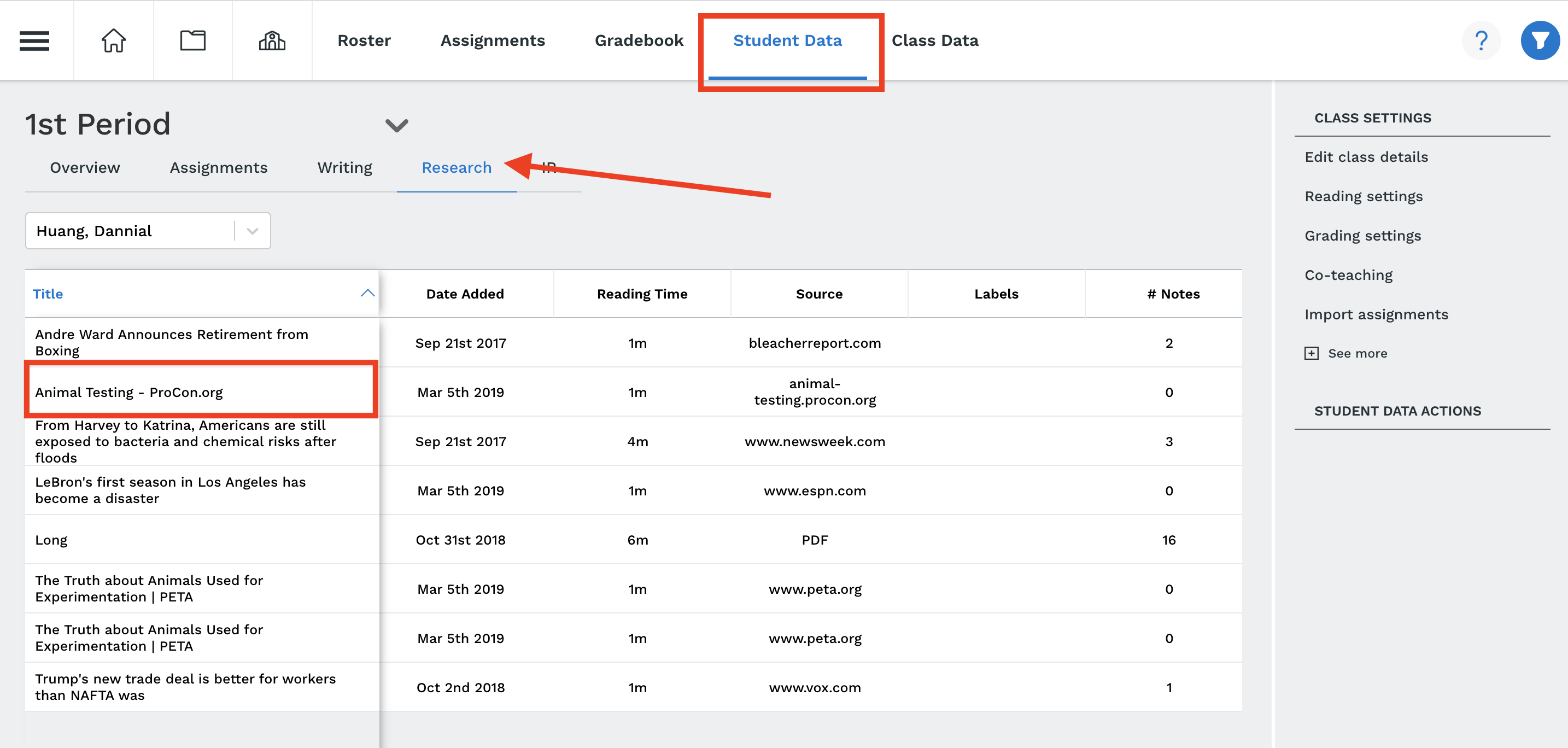 Reply to Student Notes
Select the note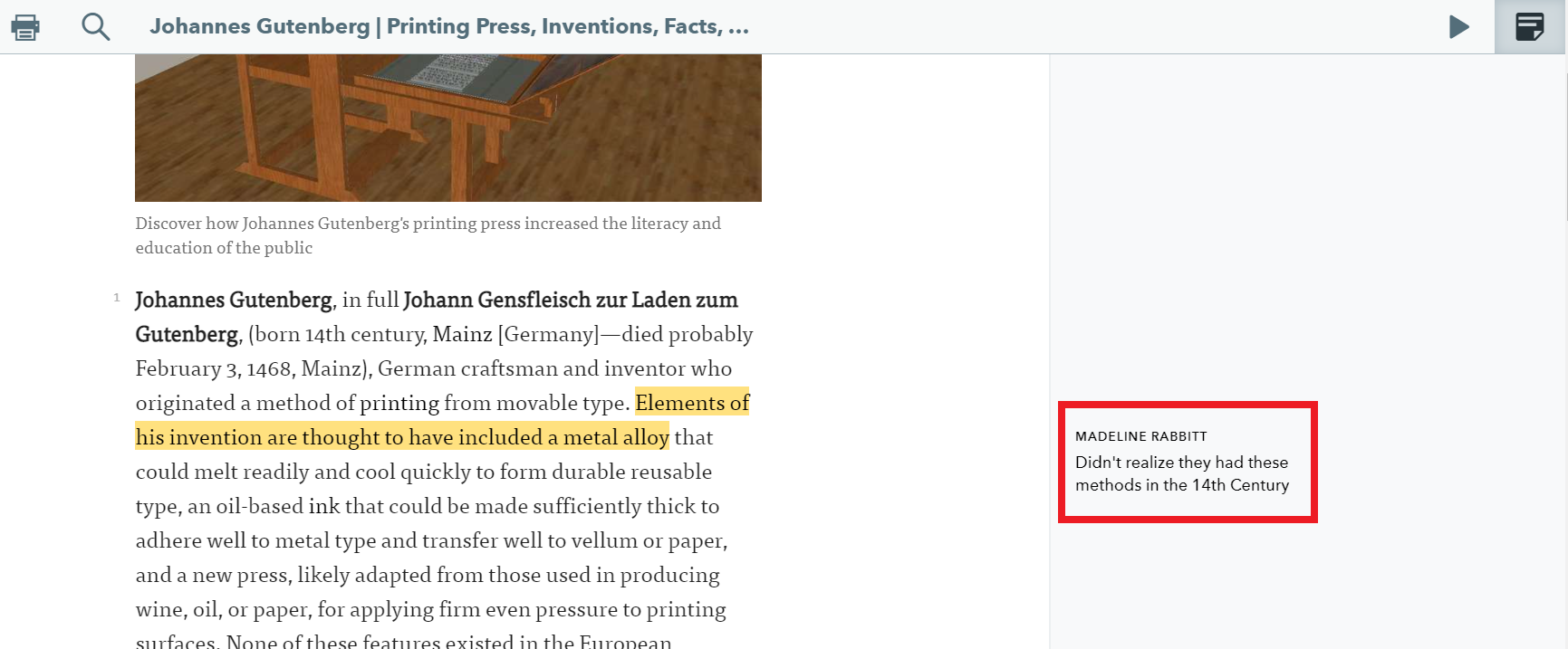 Type your comment and click reply