Free PlanPrime PlanUnlimited Plan 
Add the grades earned by students in Actively Learn to assignments in Classroom
STEP 1: Select "Sync Grade with Classroom"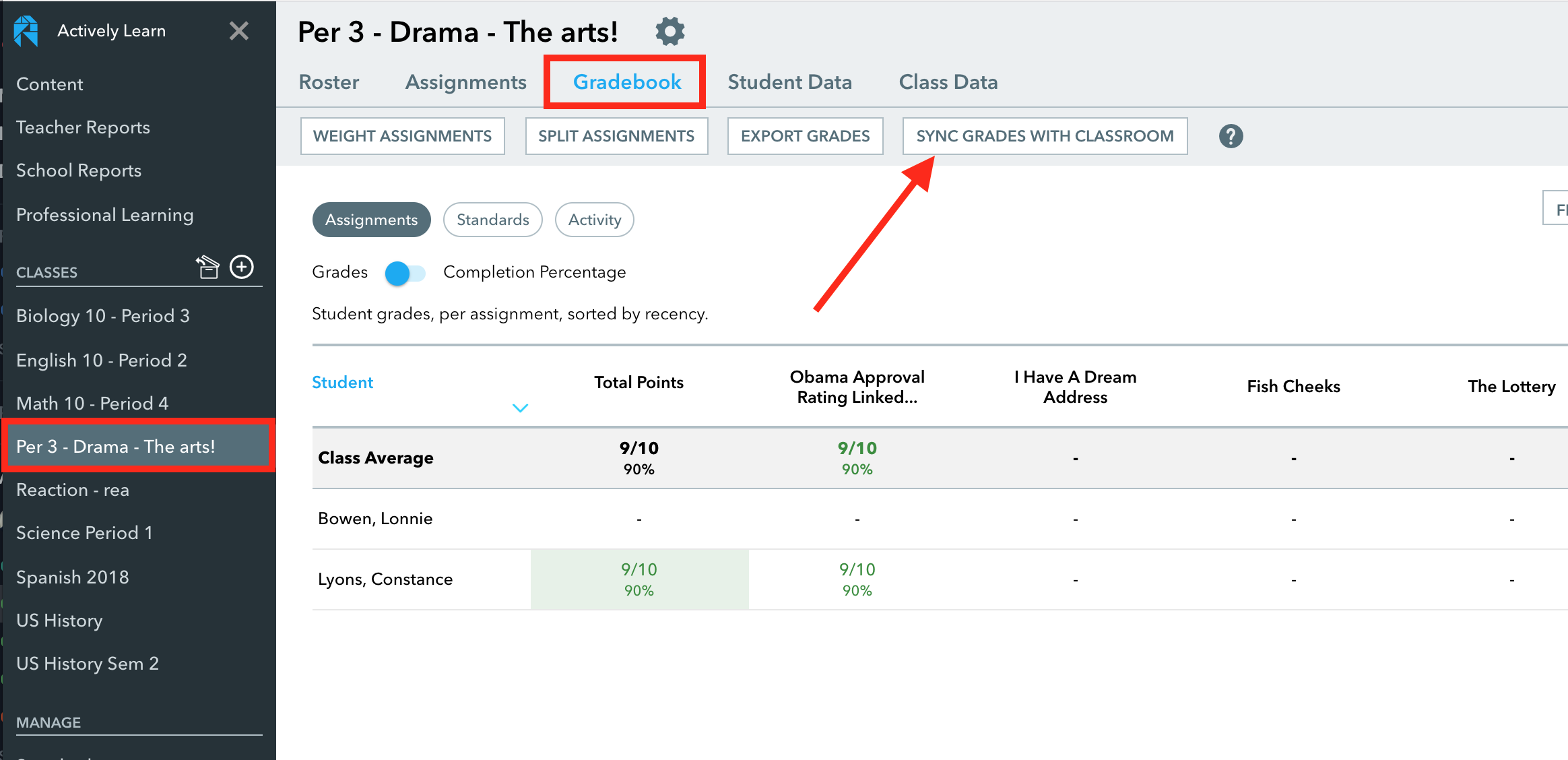 STEP 2: From your stream select an assignment to view the grades synced in Classroom. 
You can re-sync Grades with Classroom at any point.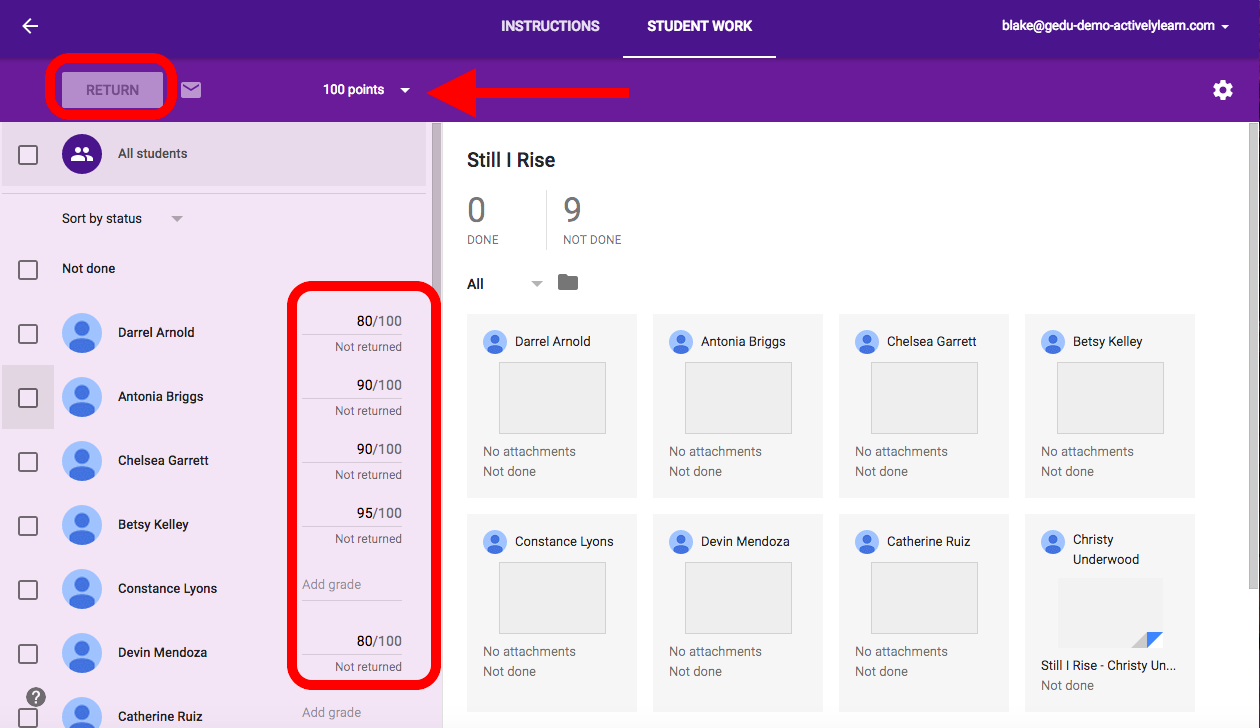 STEP 3: When you are ready to send a Grade to the student click on the box next to student name and click "Return".
 You can re-sync your Gradebook at any point to reflect changes in the Grade.