To find out which assignments have unanswered questions, students should first select the class they wish to view. From there, they can access all active assignments in that class.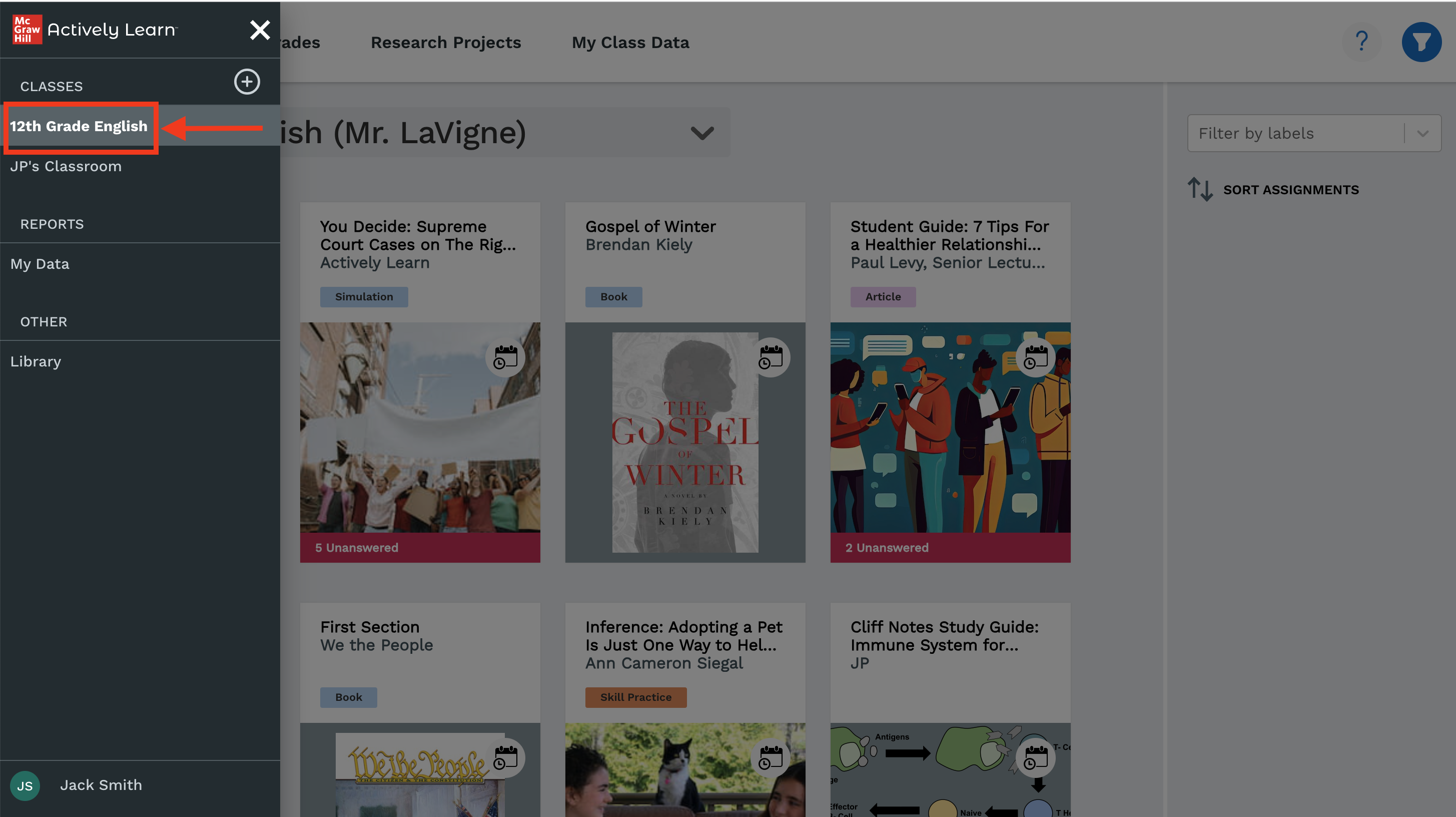 When on the "Assignments" tab, students will notice a red band across the bottom of an assignment tile, indicating the number of unanswered questions for each assignment that still requires a response.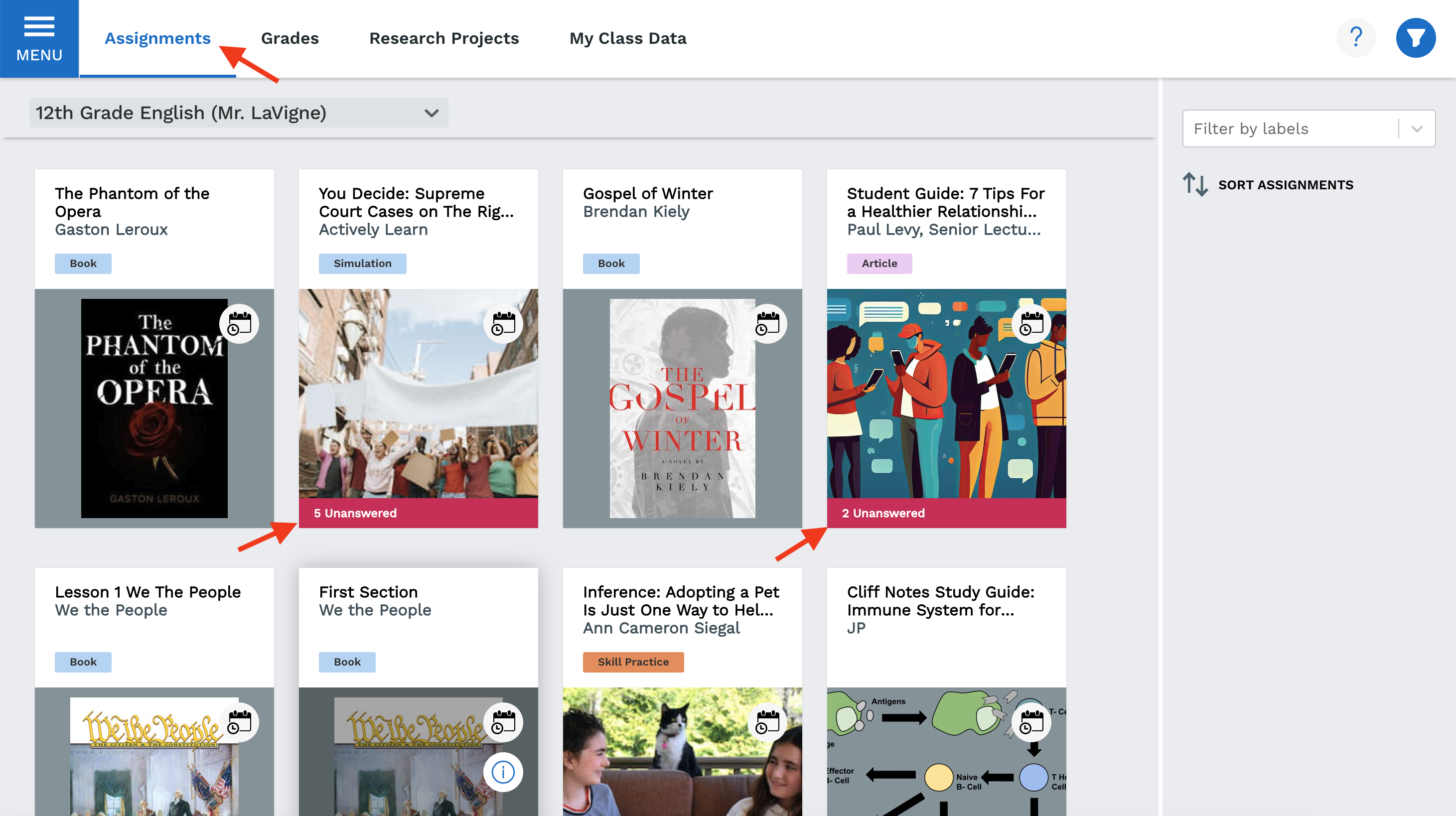 The student will select the assignment tile to enter the assignment, and will read through the assignment until they are prompted with a question. There are multiple question types that a student can encounter:
Multiple choice questions can have one or more correct choices. Students are directed to select their answer(s) and click the 'submit' button to enter their choice(s).

In the example below, you will see this multiple choice question is looking for the student to provide only one answer. The radio buttons will be in the shape of a circle when only one choice is required.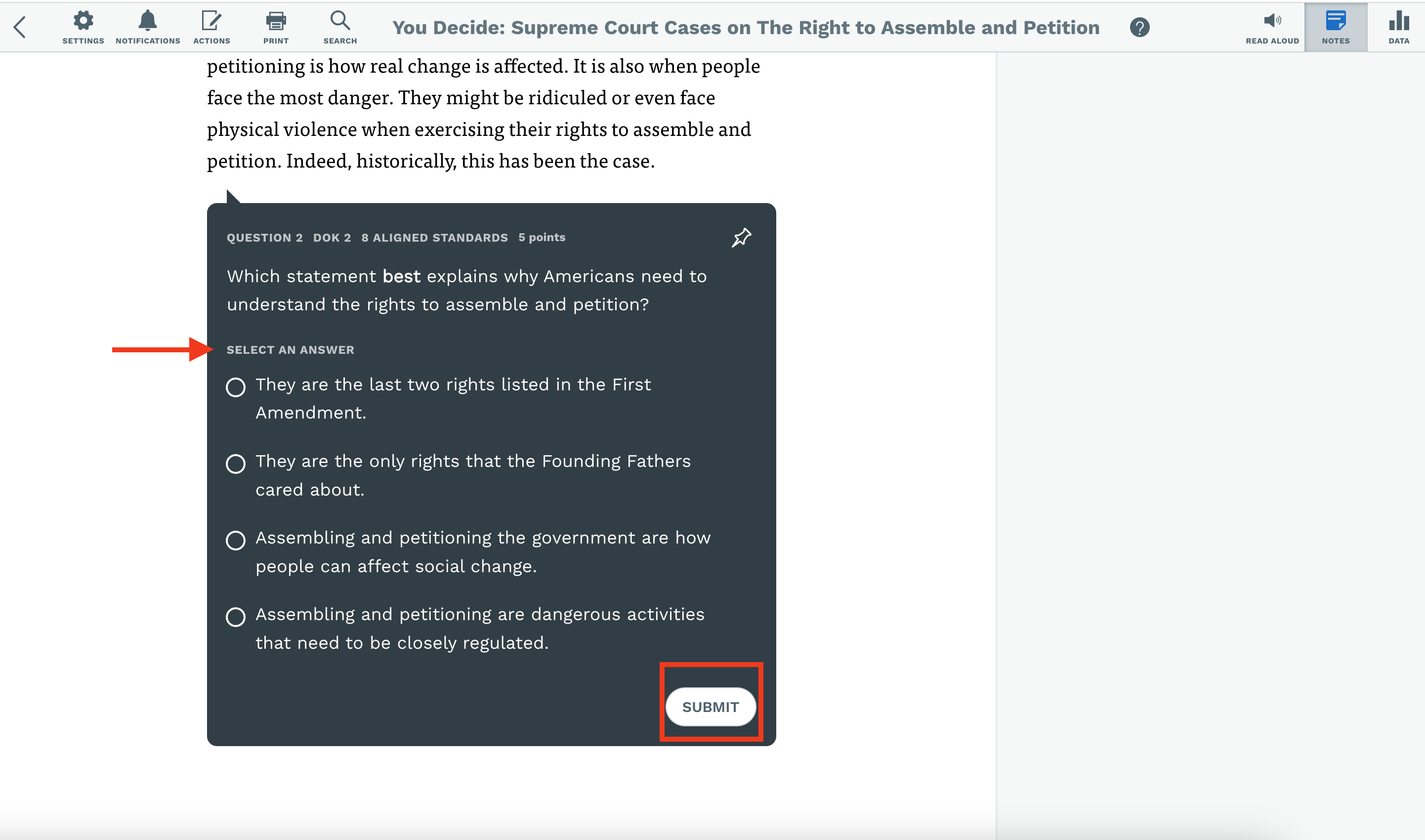 The following example shows a multiple choice question where the teacher is looking for more than one selection from the student. The radio buttons will be in the shape of squares when multiple selections are required.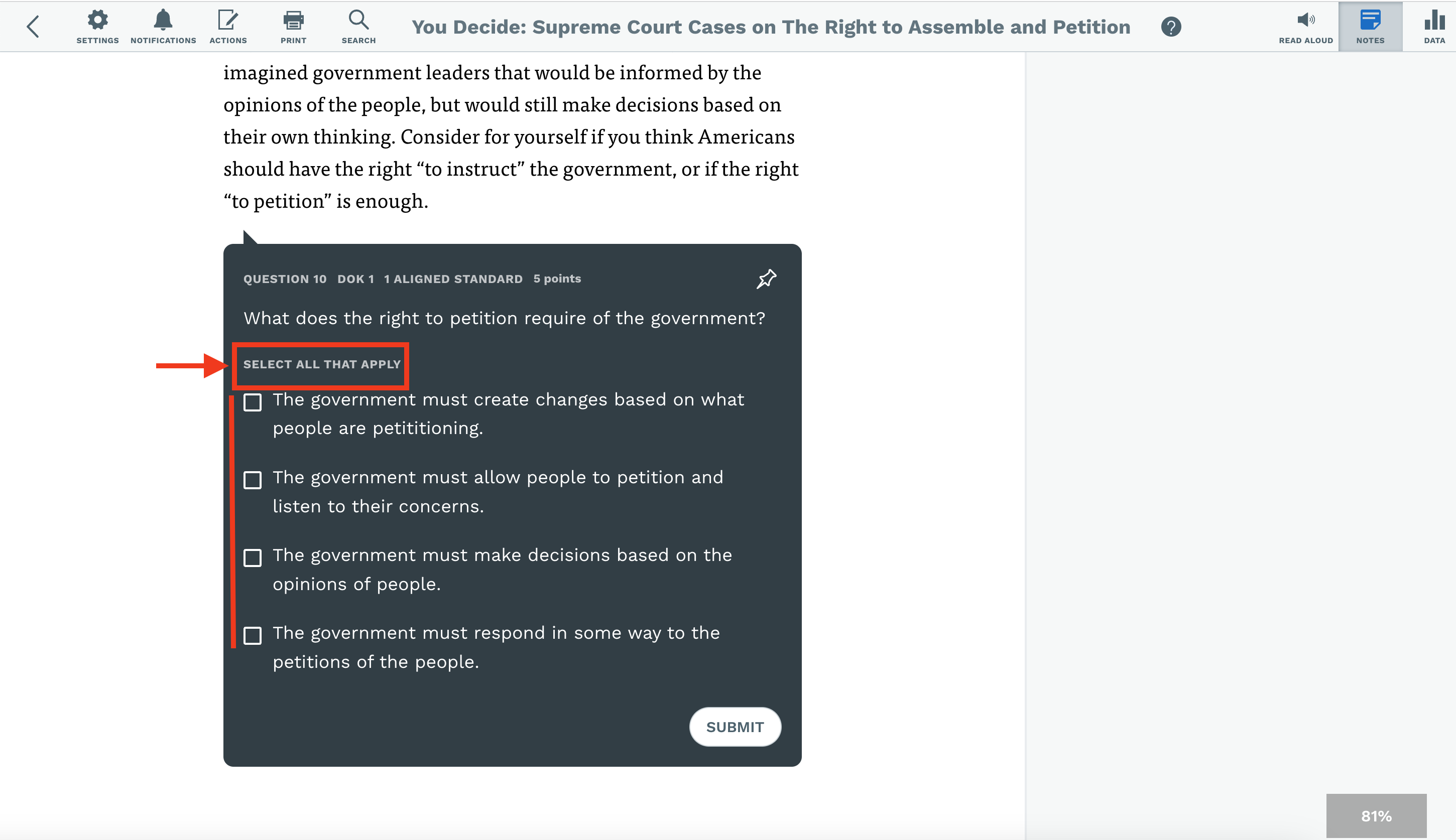 Poll questions are used to engage students in discussion and will not be graded.

Students will again select their answer(s) and click the 'submit' button to enter their choice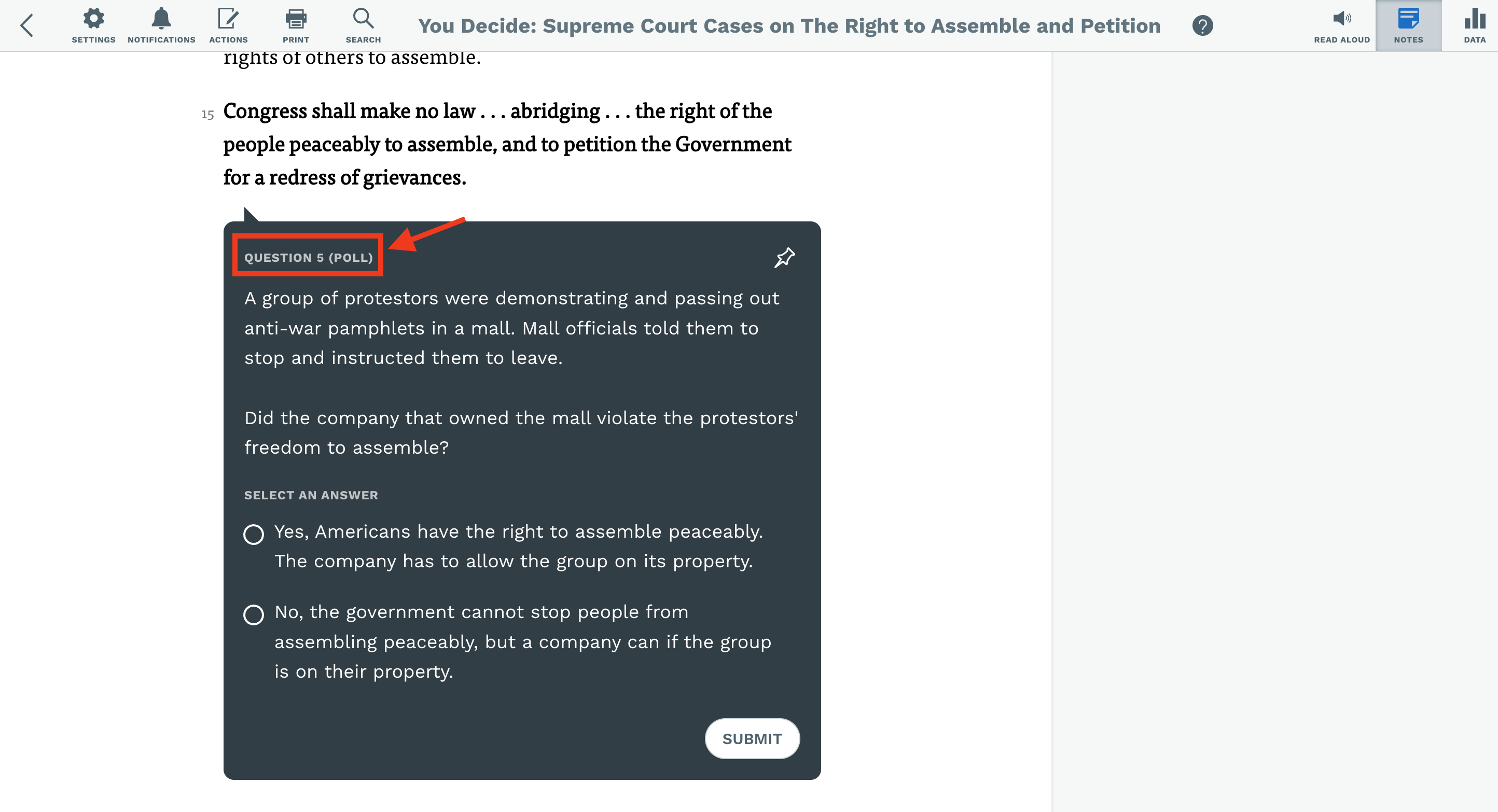 Short answer questions are great for formative assessment and provide excellent insight into what the students are taking away from the assignment. Short answer questions provide students the option to 'save draft' when working on longer answers. Students will read over the question, and formulate their response, and use the 'submit' button when their answer is completed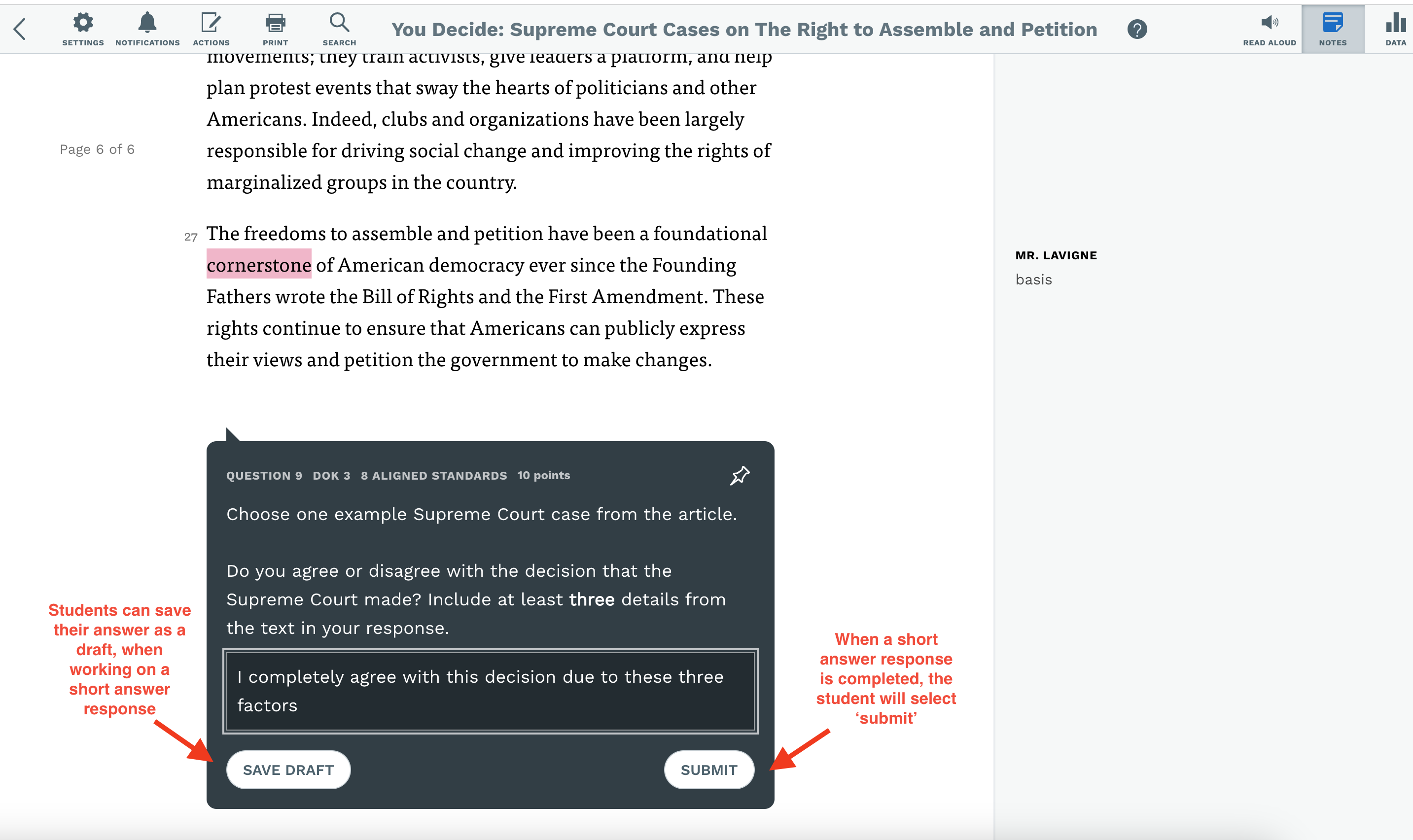 Drawing questions allow for teachers to have students draw or upload their drawings. Teachers can allow for the student to add text to provide context to their drawing. The option to 'save draft' is available with this question type, and upon completion, students will use the 'submit' button.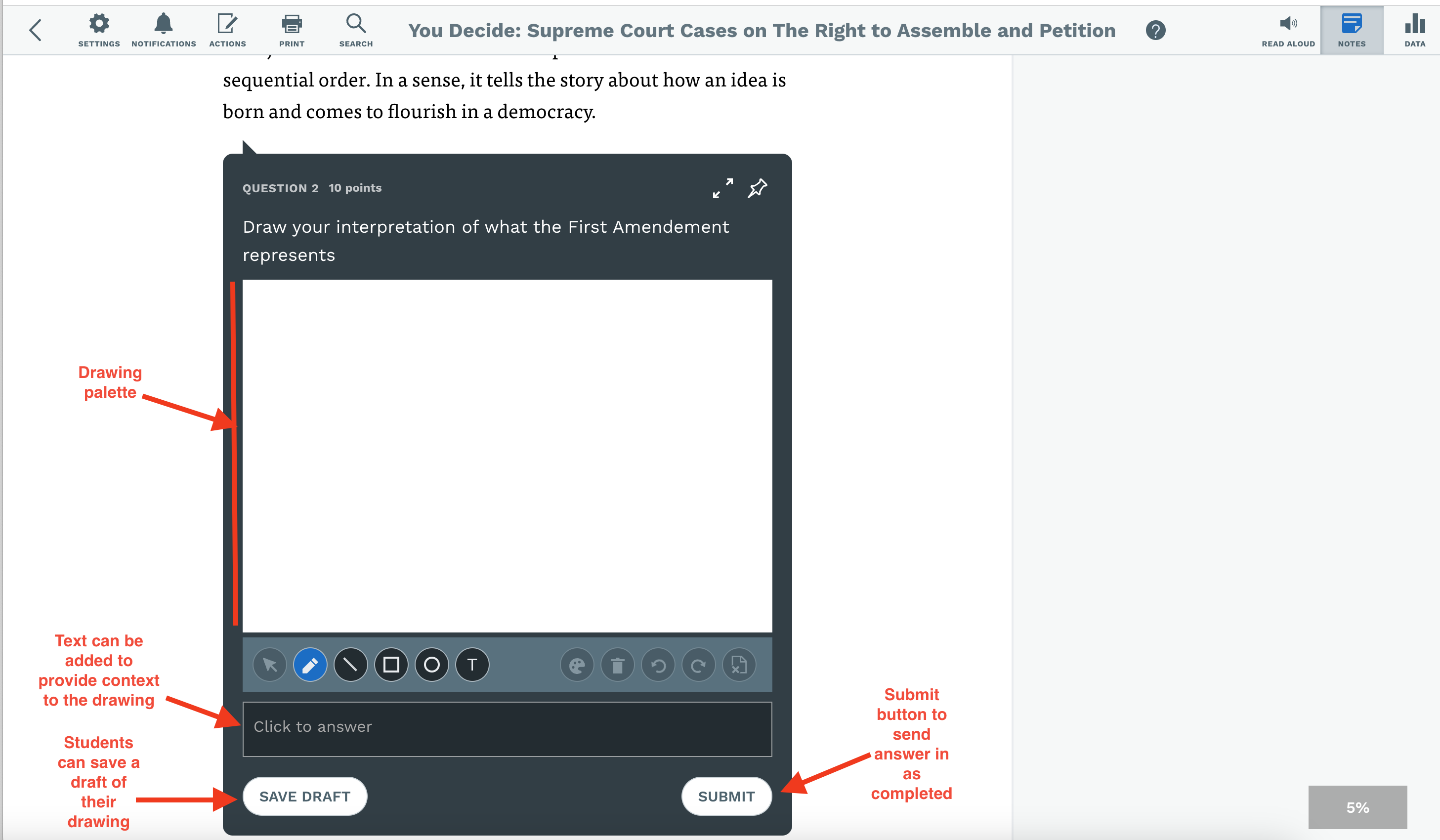 Classifying/Matching questions provide students the opportunity to e

stablish connections between causes and effects. They will be presented with 2 to 4 statements or questions and will simply drag and drop the answer choices next to their respective 'matches'.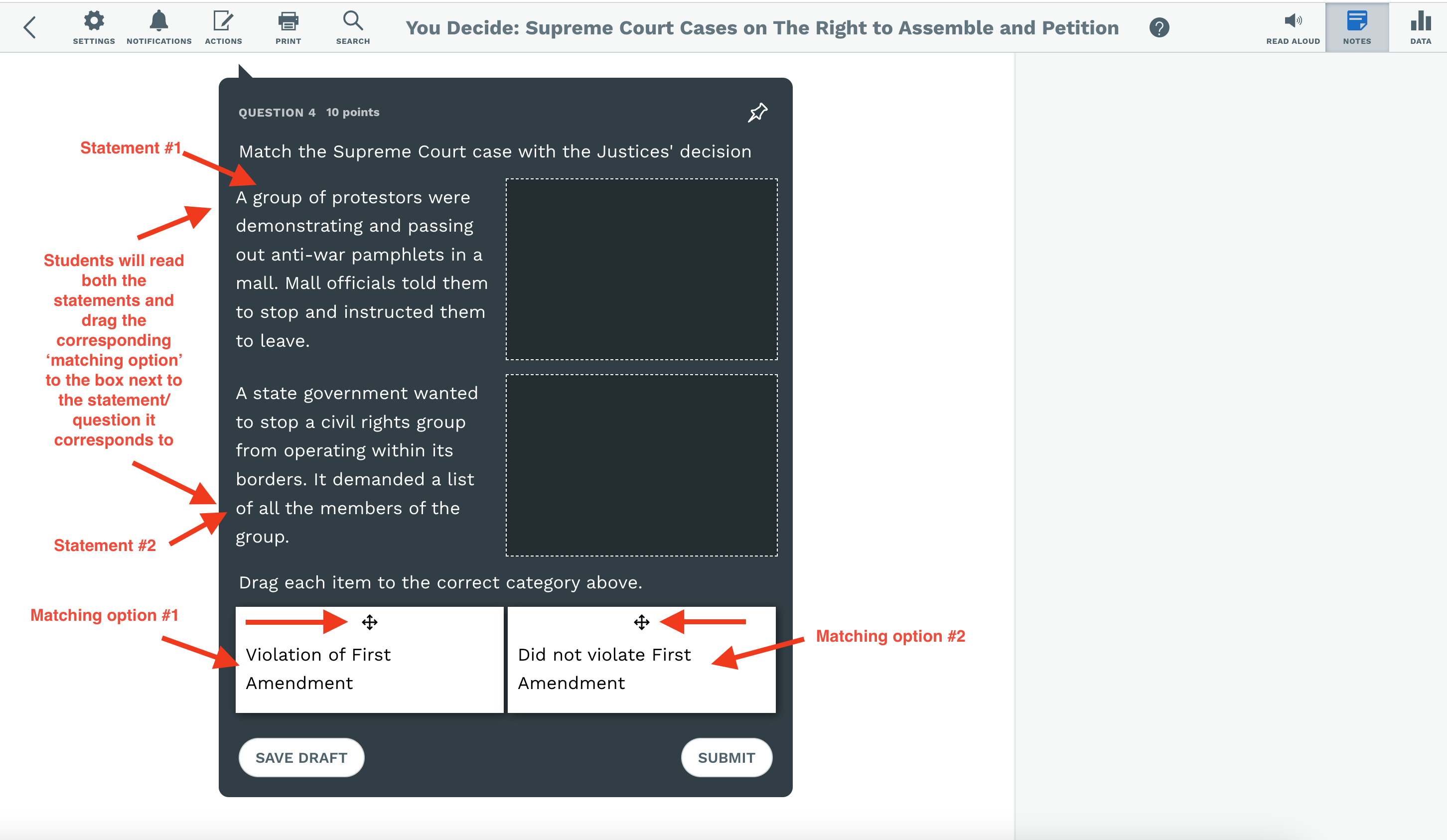 When the students have dragged the matching options in place, it will look like the image below, and the student can choose to 'save draft' or submit their answer to the teacher.