Administrators can use the Emulate feature to log in as any teacher in their district or school. While emulating as a teacher, the administrator can see class- and student-level data and easily take actions the teacher can, such as adding a co-teacher to their class or assigning texts for students.
How to Emulate
Administrators will select 'Emulate' from the Manage tab of their main menu.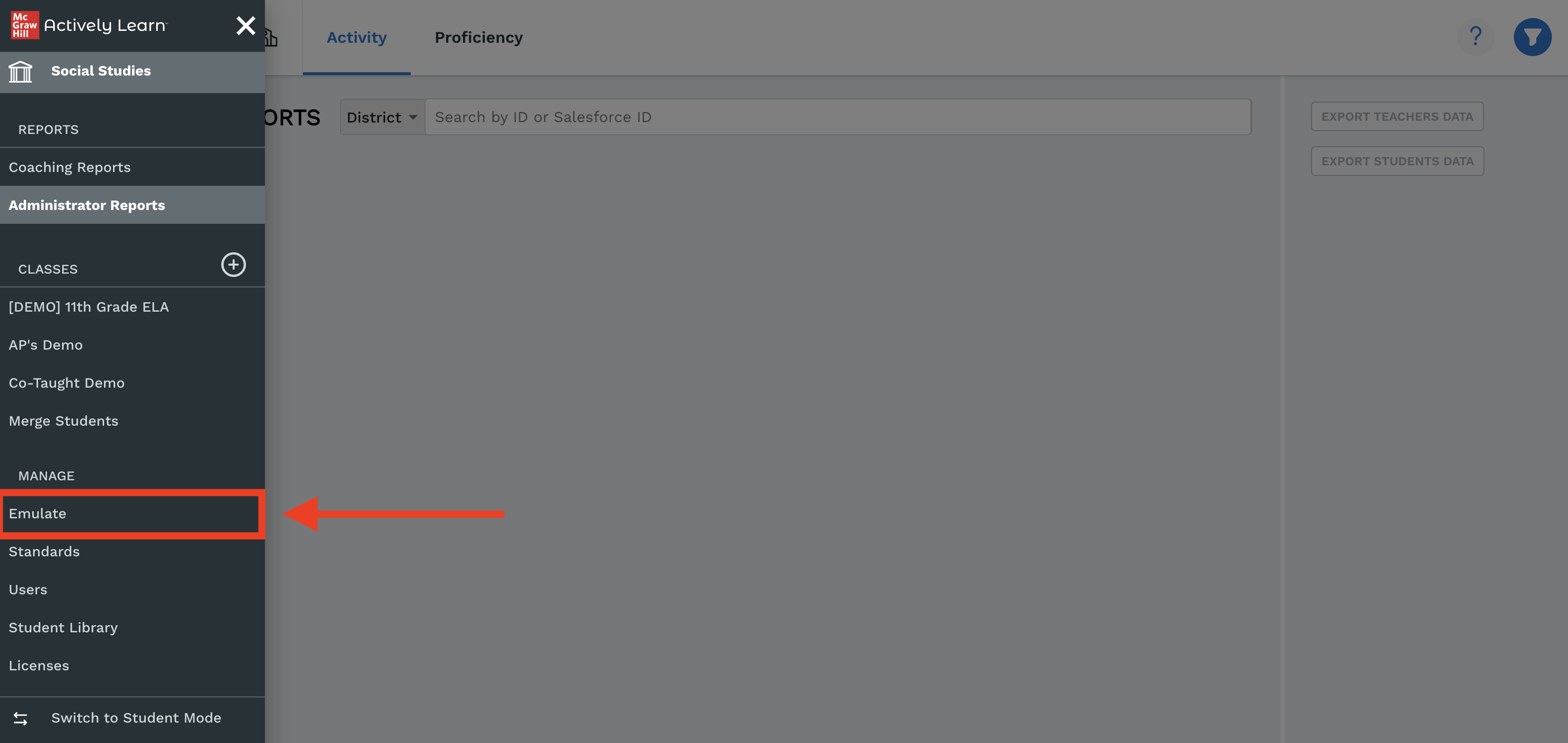 Admins can then select a school and a teacher to emulate from the drop down menus.
Once you've located the teacher's name, select 'Emulate.' The Emulate banner will be visible on the screen while you are in their account. 
Please note: Any actions taken in an account while in Emulate Mode will be saved to that account.

Exit Emulate Mode at any time by selecting 'Exit' from the banner at the top of the screen.
You can also exit Emulate Mode by selecting 'Stop emulating' from the main menu.