Are there articles online that you think would be beneficial to your students? You can easily import internet articles into Actively Learn. To import articles from password-protected sites, use the Actively Learn Chrome extension.
STEP 1: Go to your "My Workspace & Imports" tab

STEP 2: Make sure your "Filters & Actions" is on in your Workspace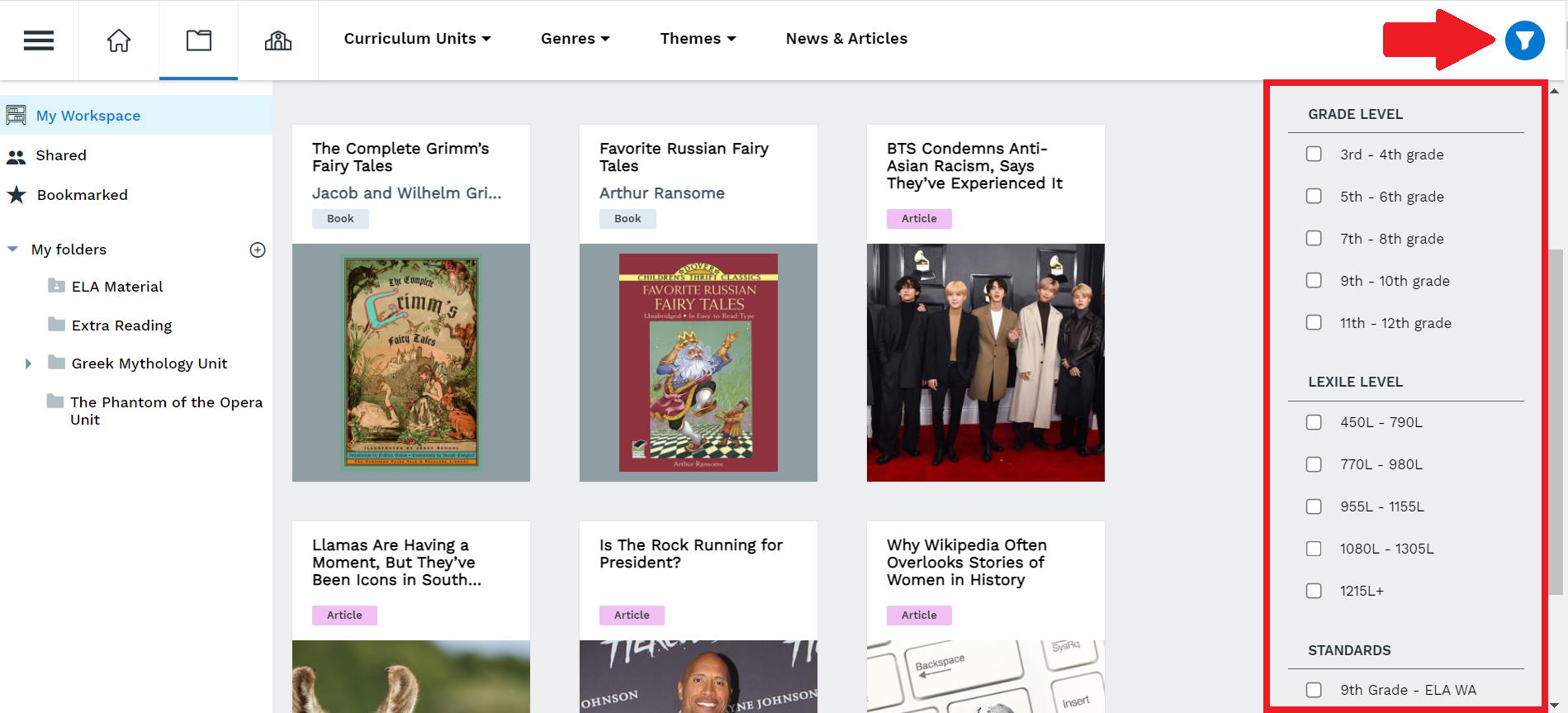 STEP 3: Under the "My Imports" header, click on Import Internet Article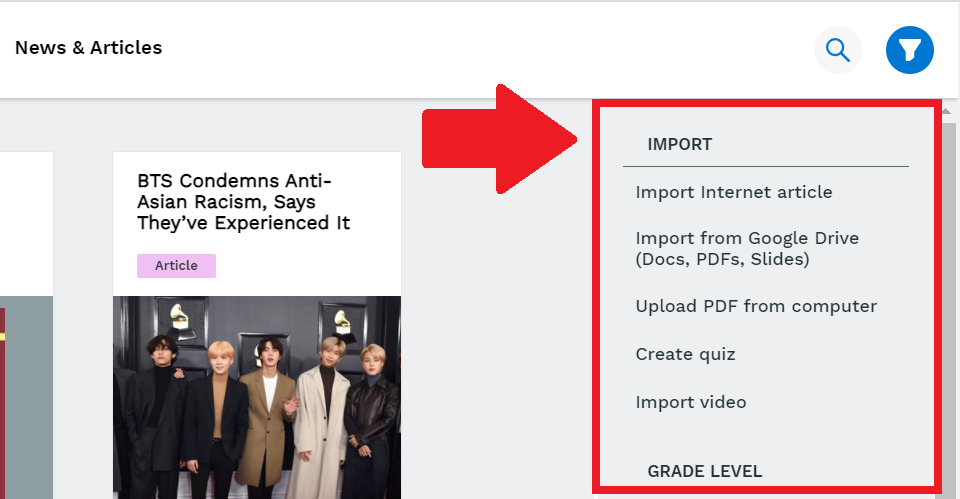 STEP 4: Copy your article's URL you want to add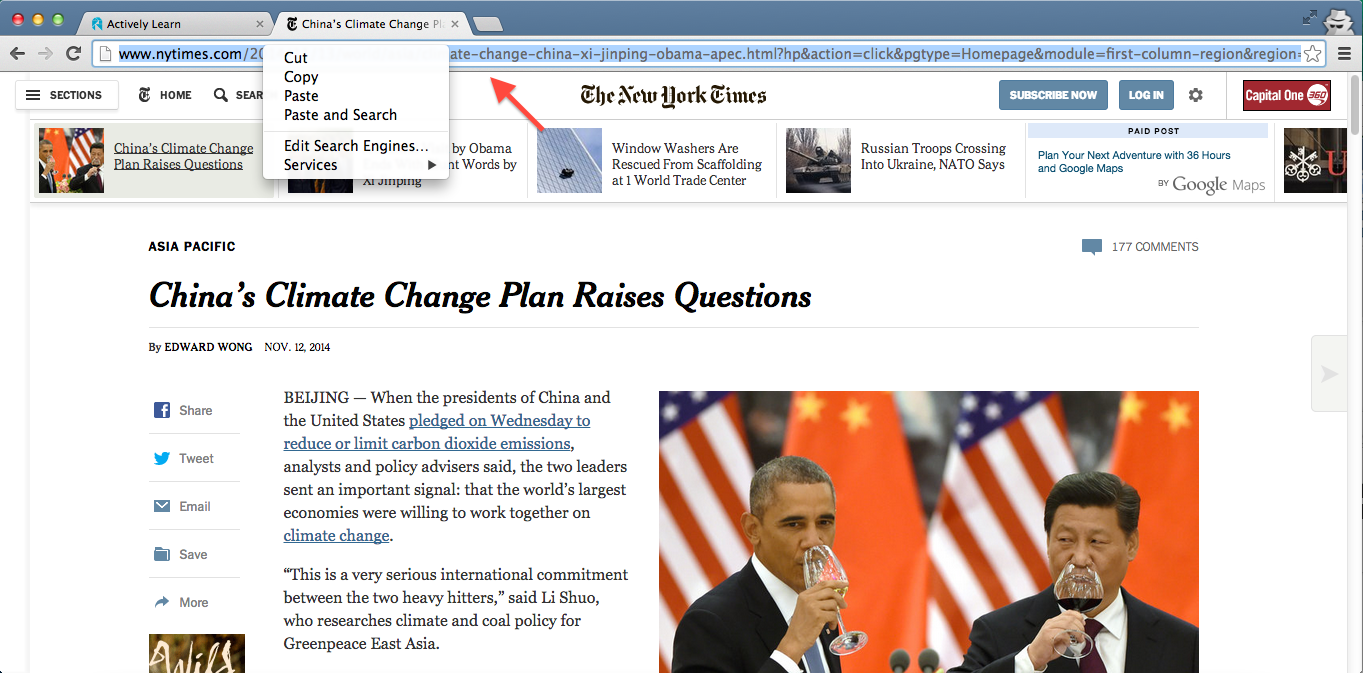 STEP 4: Paste the article's URL in the upload window, and then click "Next"

STEP 5: You can make edits if you like. Edit the article title, article author, select the content type, check the box for our Terms and Services, and then select "Done"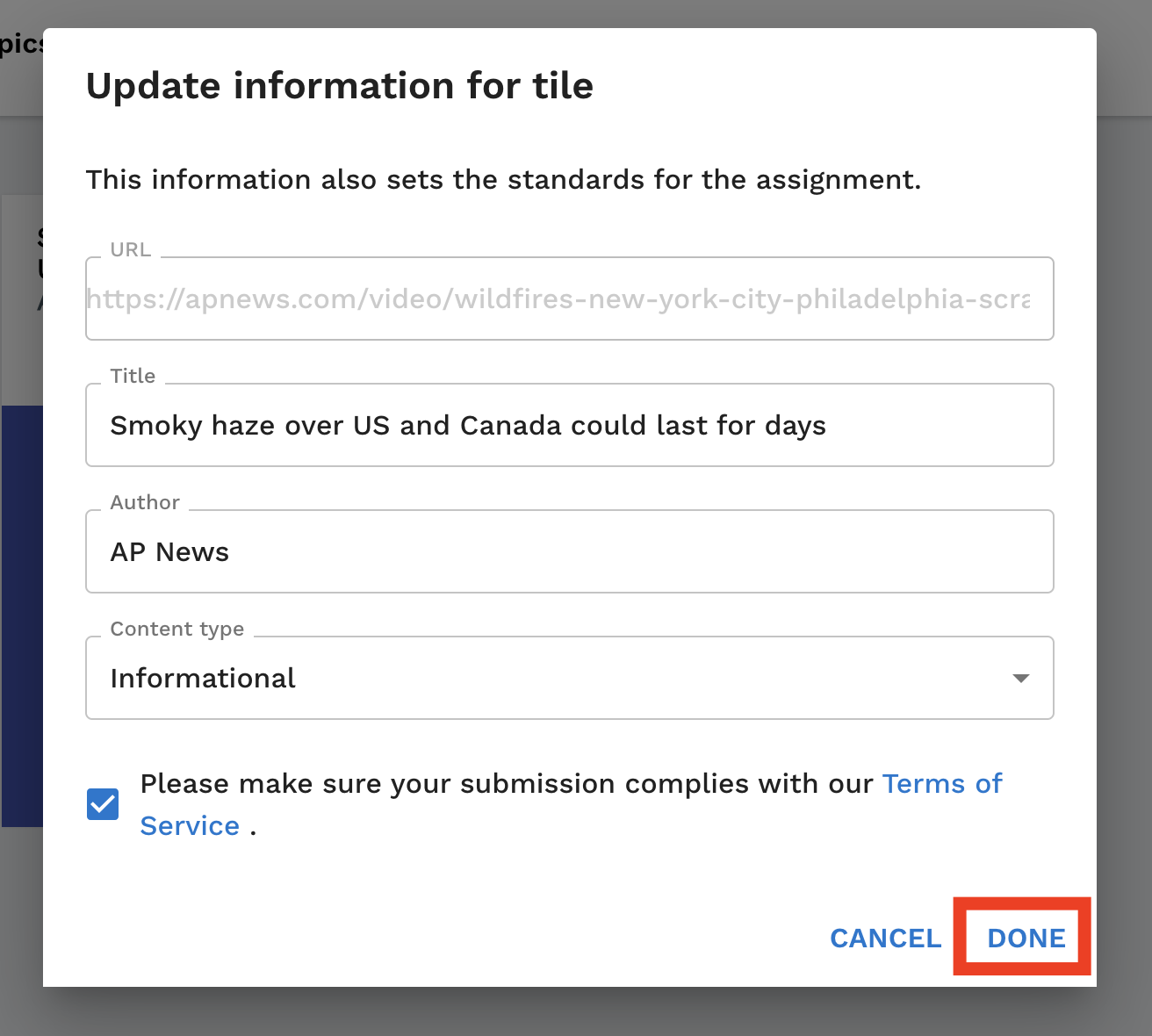 The article will now appear in your Workspace!
If you are seeing formatting issues in your import, you can reference our
format text article, or let our team know by selecting 'Report text error' from the Actions tab.