Our platform does try and keep formatting as close to the original article during importing, but images sometimes move around due to text wrapping. Please format text wrapping around images to "break text" this will preserve image location in Actively Learn.
Here is our Google Doc Formatting Guide.
STEP 1: From Content, select "My Imports" then "Add content"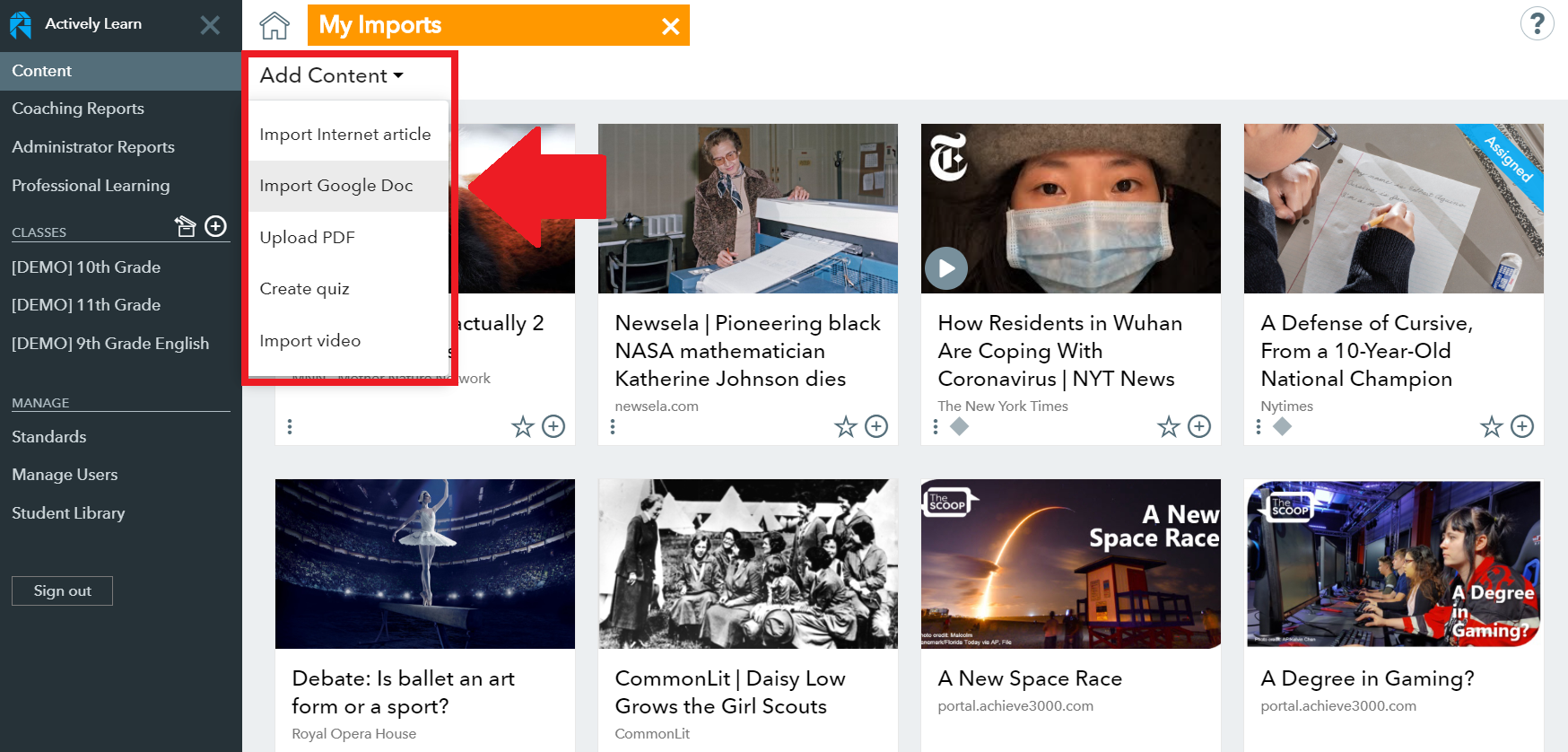 STEP 2: Sign in to your Google account


STEP 3: Select the Google Doc that you want to bring into Actively Learn

Your Google Doc (with all your custom formatting) will be available in your Workspace!