When you add your own content to Actively Learn, you are able to edit text details such as title, author, content type, and cover image. Changing the content type will change the note categories/labels that teachers use when creating notes in that assignment.
STEP 1: In your Workspace, click on the 3-dot kabob menu on the assignment you want to edit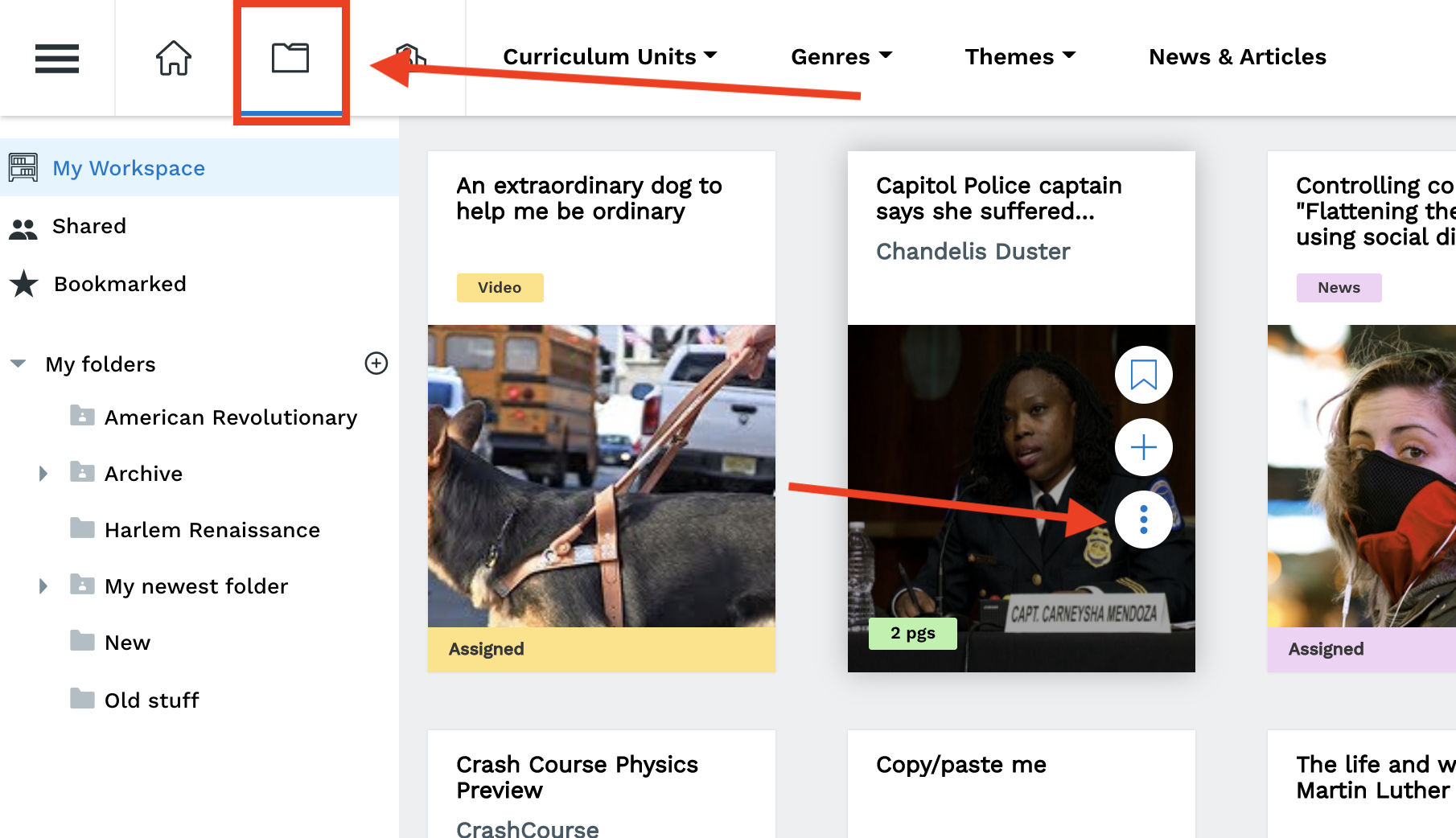 STEP 2: Select "Edit text details"

STEP 3: Then edit title, author, or content type. You can even upload your own cover image. Select "Save" when done