Actively Learn uses Marzano's Standards Based Grading. In the class settings panel, you can change the labels that appear for your short answer responses as well as customize the point values for each question type (short answer questions, multiple choice).
STEP 1: Select a class, the the Gear icon, then "Gradebook setting"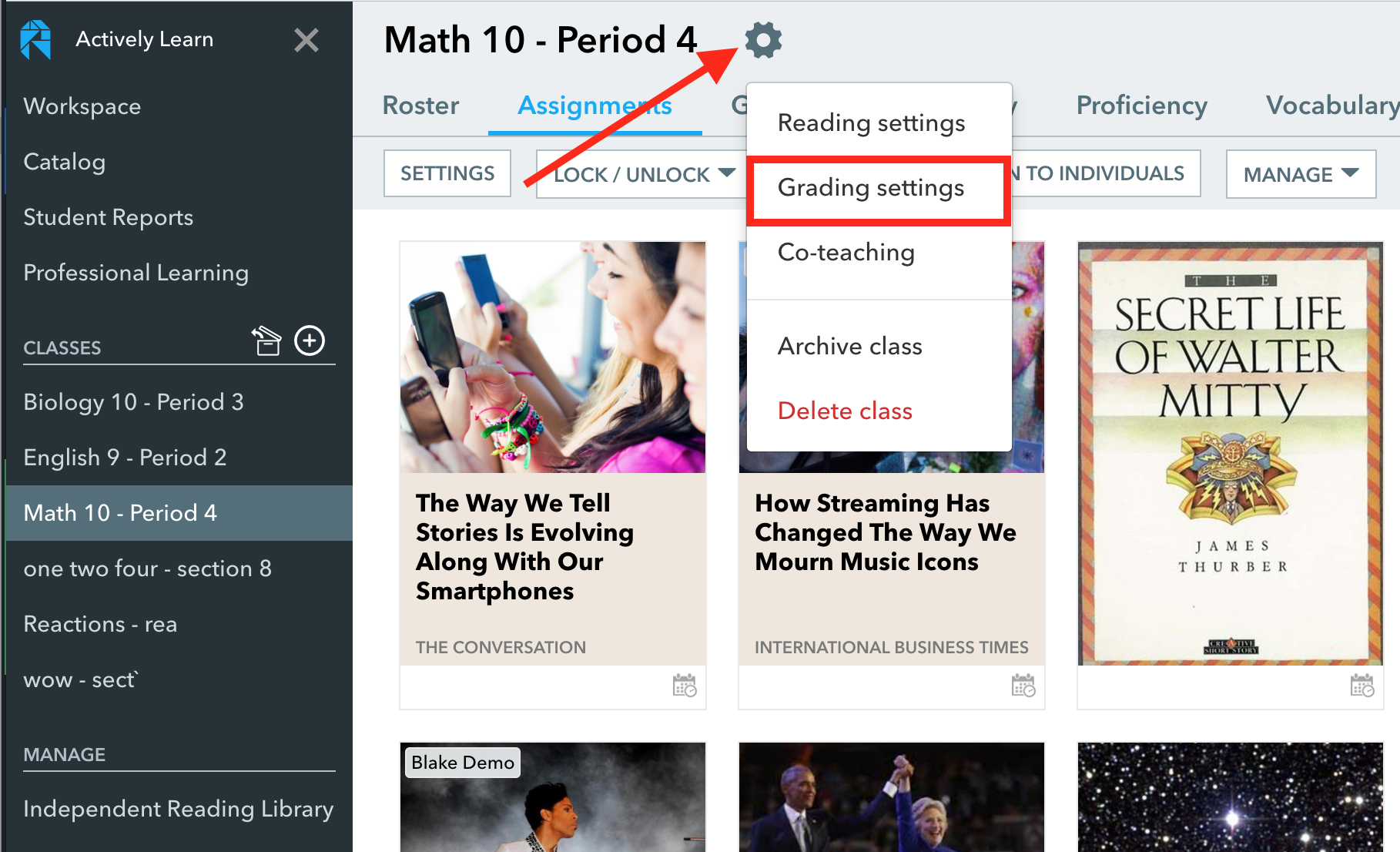 STEP 2: Choose the Grading system you want to use or create your own. Then select "Save"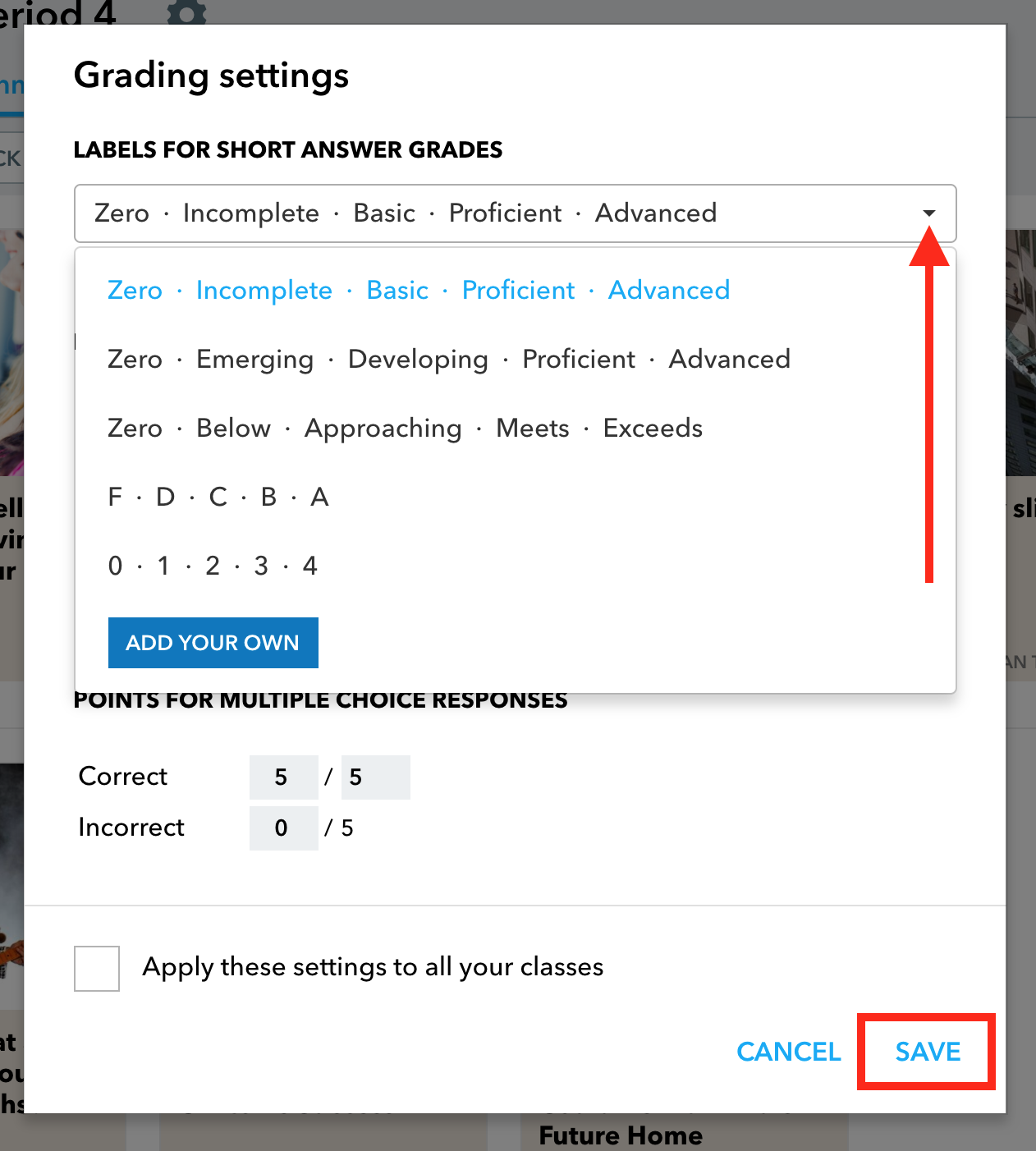 STEP 3: Adjust the point values for short answers and multiple choice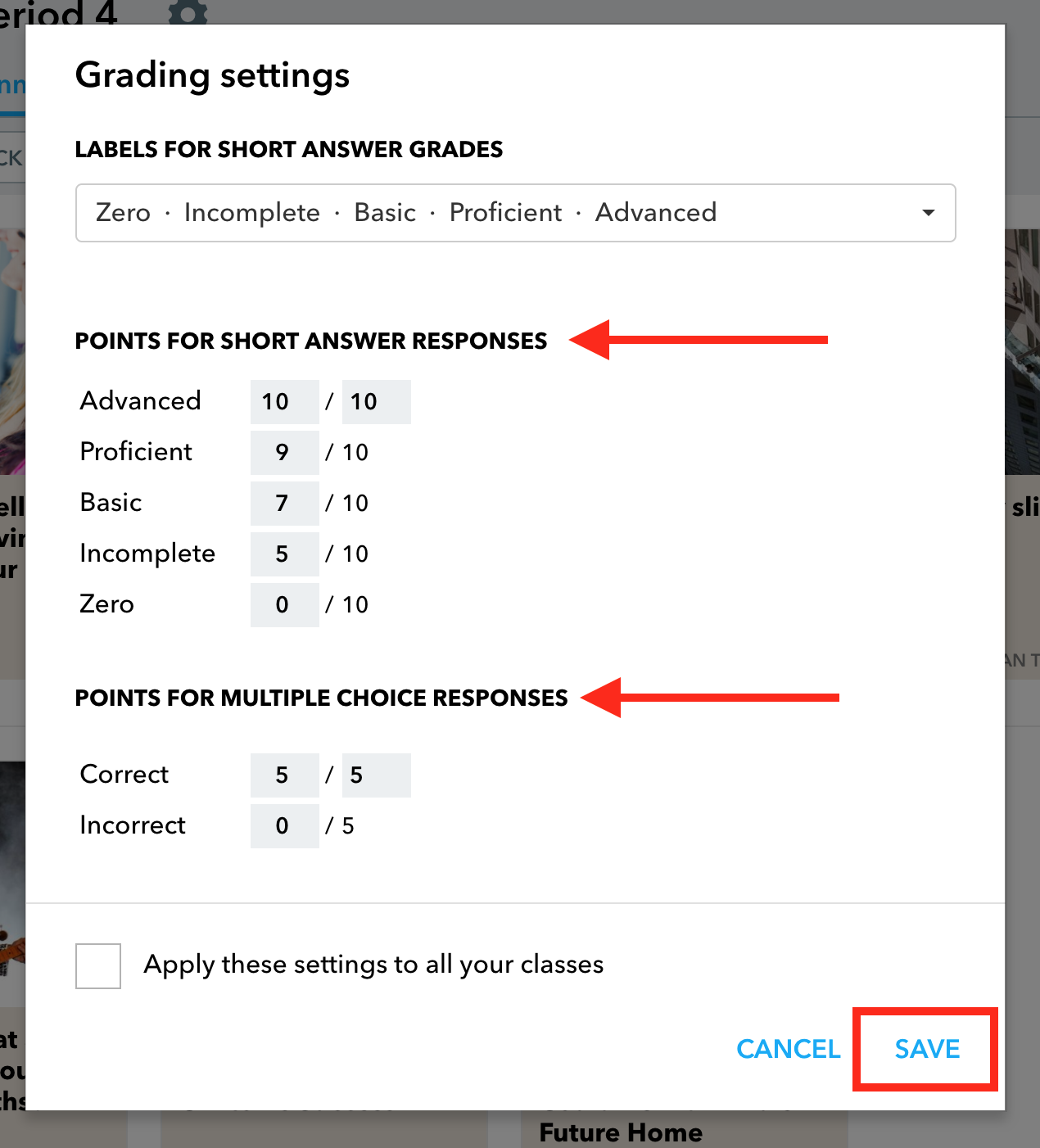 ---
Add custom grading labels [Personal Plan or higher]
If our grading labels don't match with your school or district standards, you can write your own.
STEP 1: Select "Grading Settings"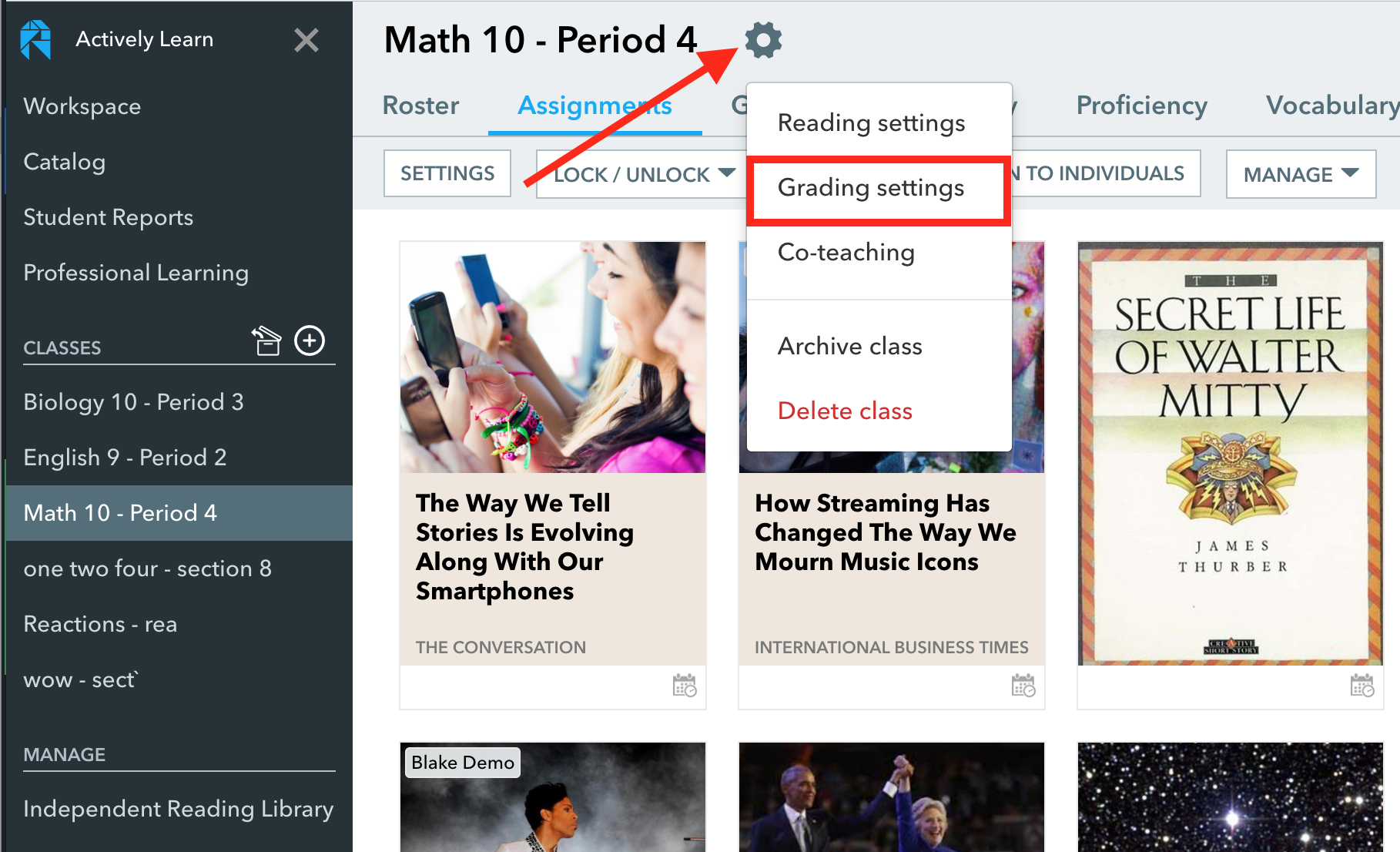 STEP 2: From the drop-down, select "Add your own"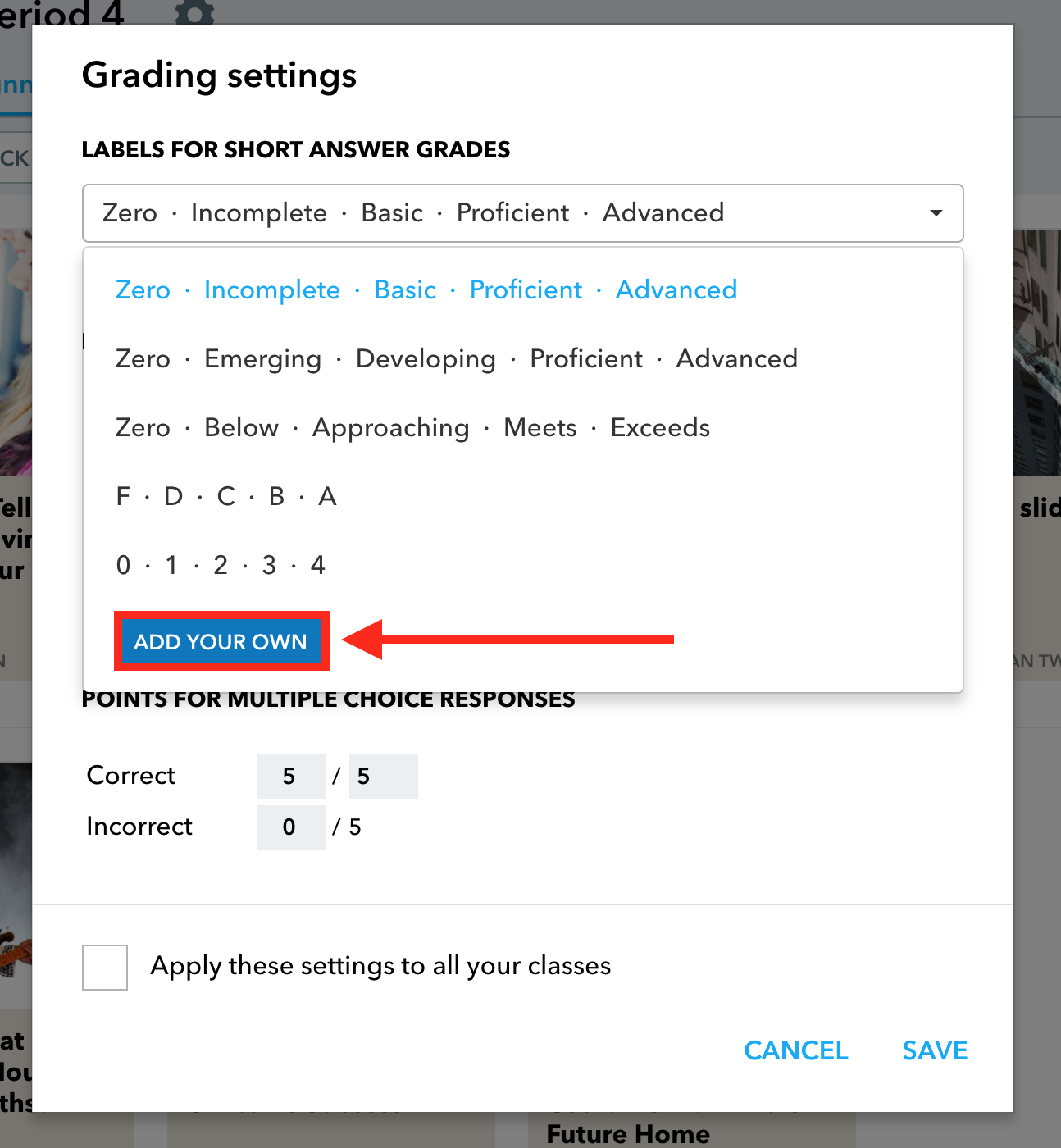 STEP 3: Write the custom labels you want to use and click "OK"