There are lots of options available to customize your classes in Actively Learn. Under the class settings you will find options to:
Edit class names
Class reading settings
Gradebook settings
Archive/delete classes
STEP 1: Select a class from the main menu.
STEP 2: Click on the gear, and select the setting you want from the drop down menu.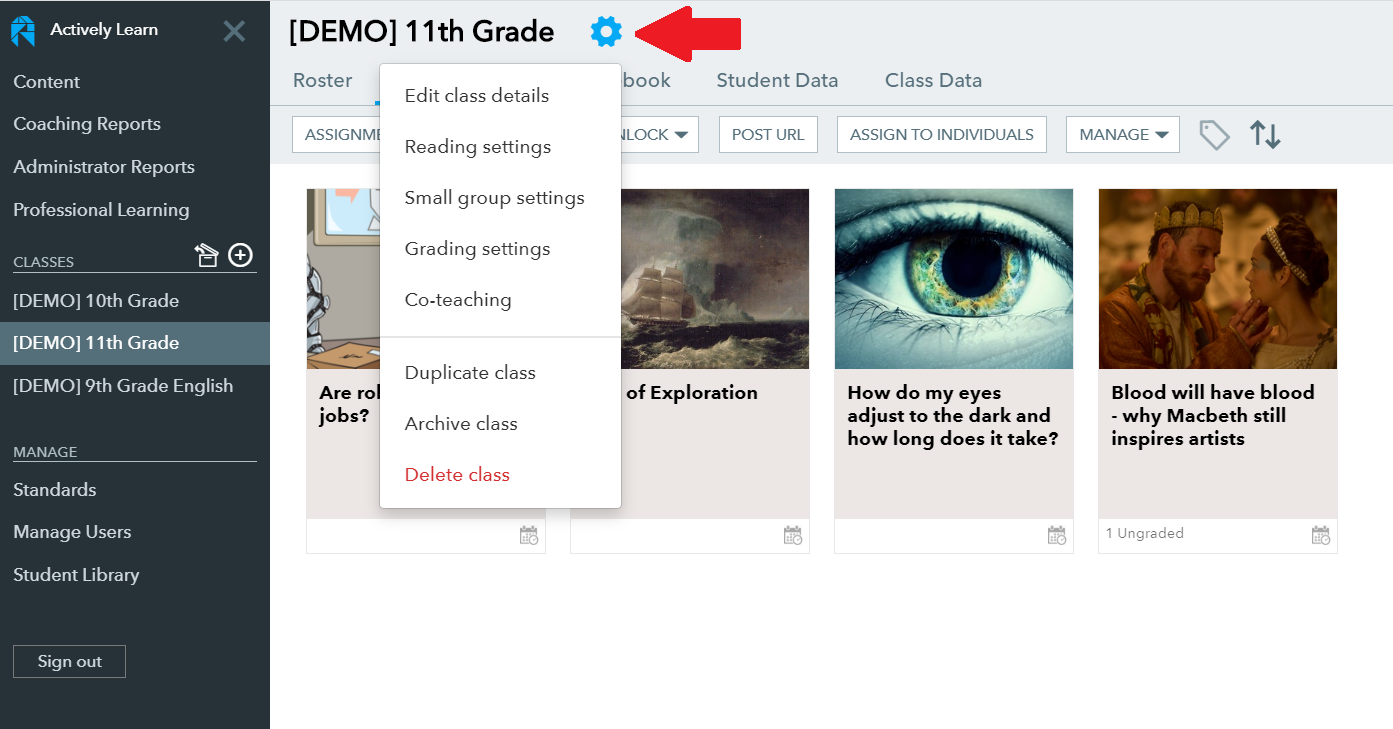 ---
Edit Class Name
You can easily make any changes to the class name to ensure all the details are up-to-date and accurate.