Actively Learn makes it easy to teach the same class year after year. After creating a new class, teachers can import assignments from one of their other classes (current or archived).
Select the class you want to import assignments and select "Import assignments"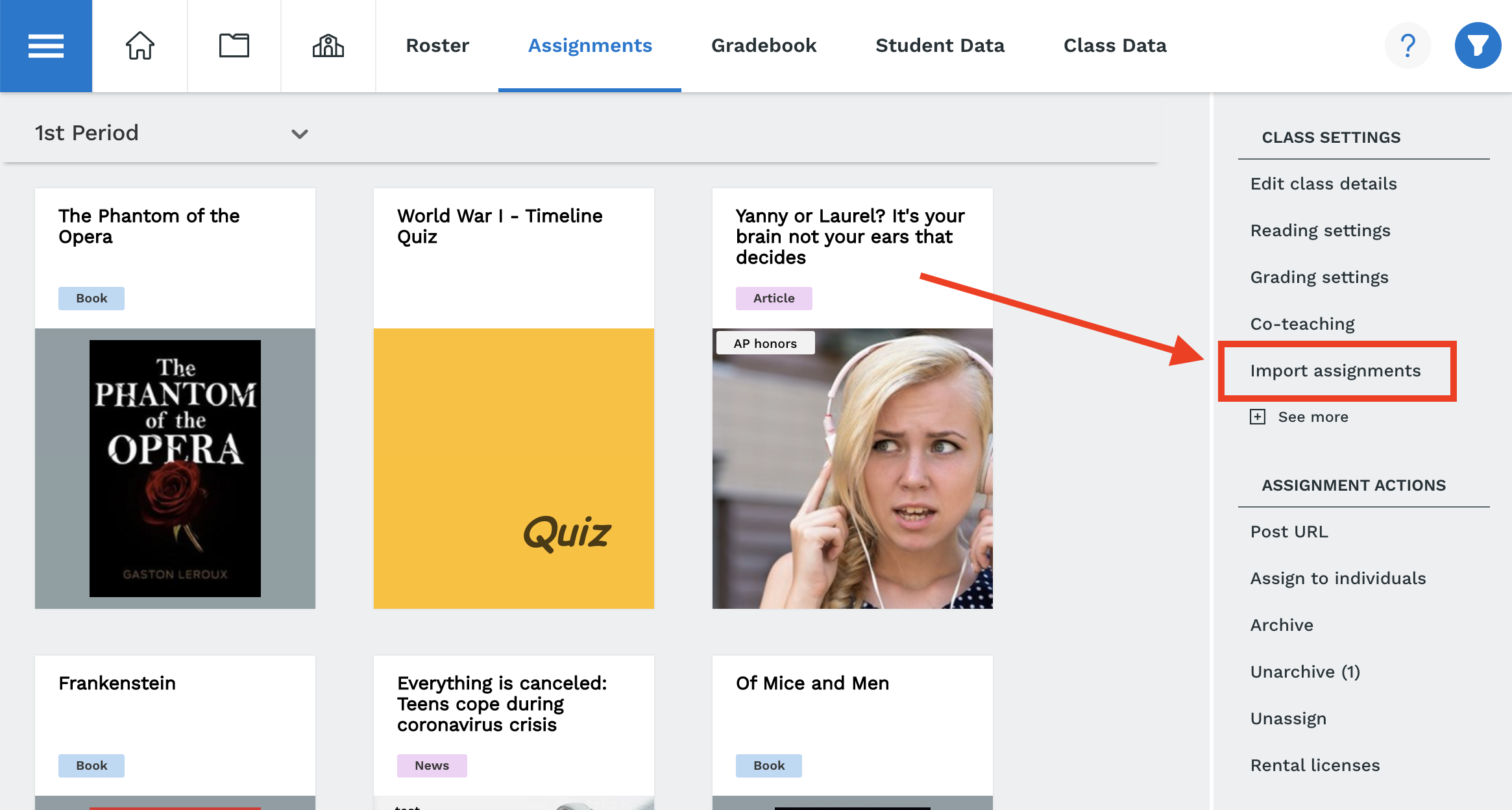 A popup will appear with a list of assignments, the number of questions, the number of notes, and the name of the class the assignment was assigned in. This list includes assignments from archived classes, too.
Select the assignments you want to import and click the "import" button.