Teachers can find the reset assignment features under the Bulk Actions menu in the Actions tab of the assignment grading panel. They can bulk allow revisions, restore responses awaiting revision requests, grade unanswered questions, and redo/reset the assignment by student.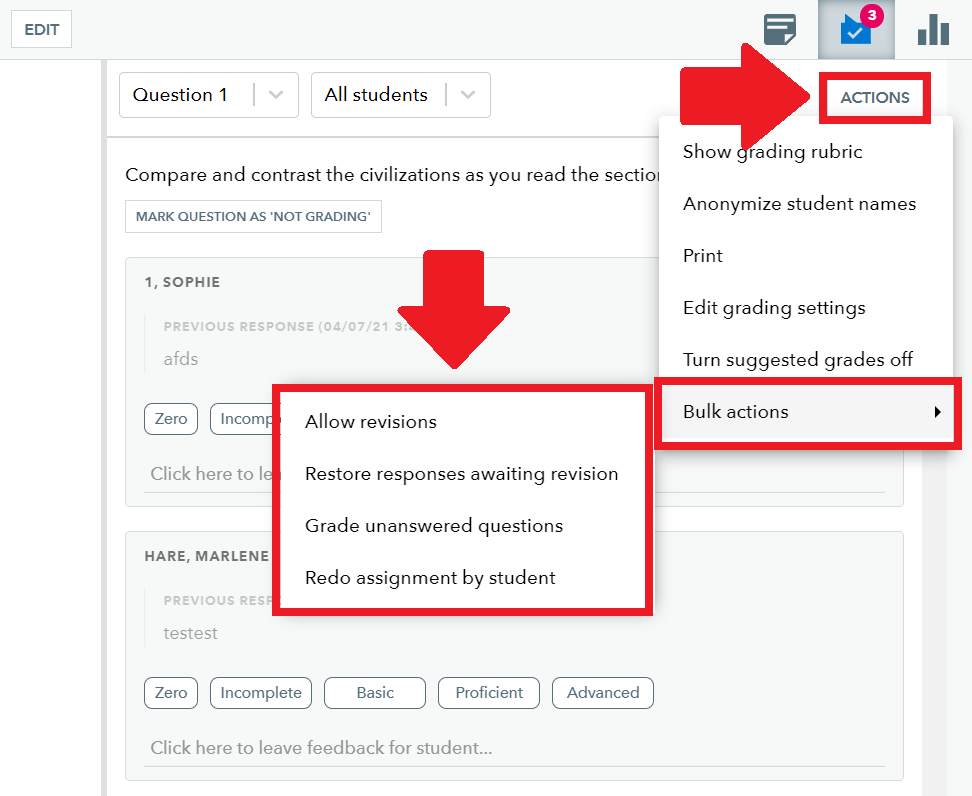 Allow Revisions
STEP 1: Go to the Actions tab and go to Bulk Actions
STEP 2: Click on Allow Revisions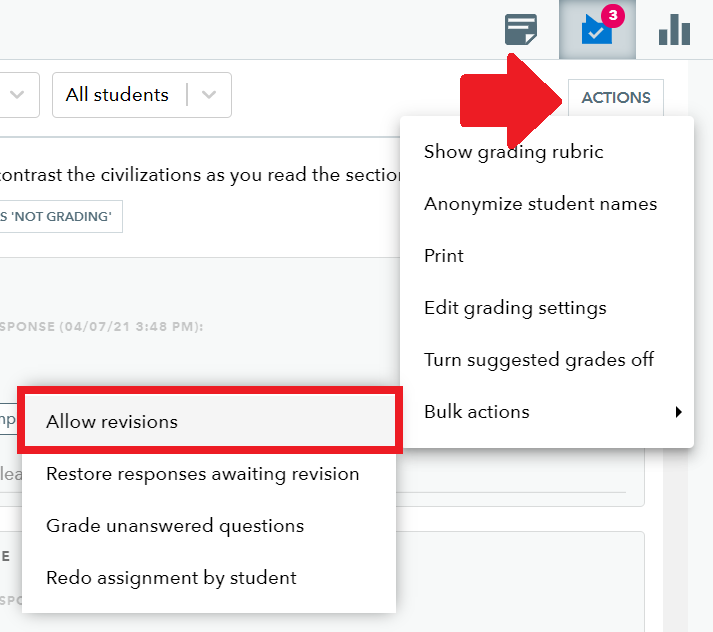 STEP 3: Teachers can allow revisions all of a student's response by check marking the student's name. Or, they can allow revisions for responses that are certain grades or have been requested by students.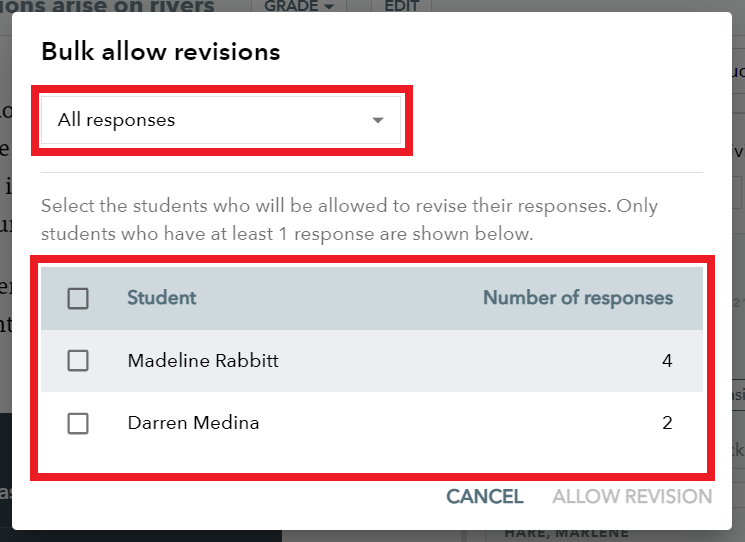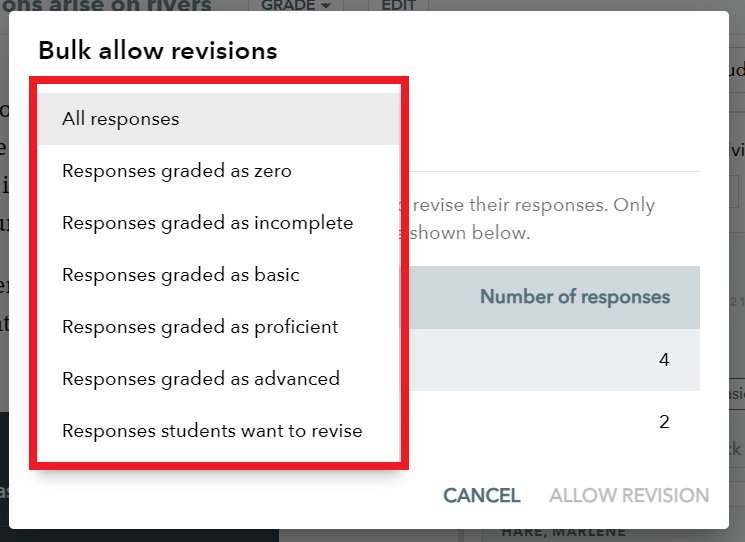 STEP 4: Click on Allow Revision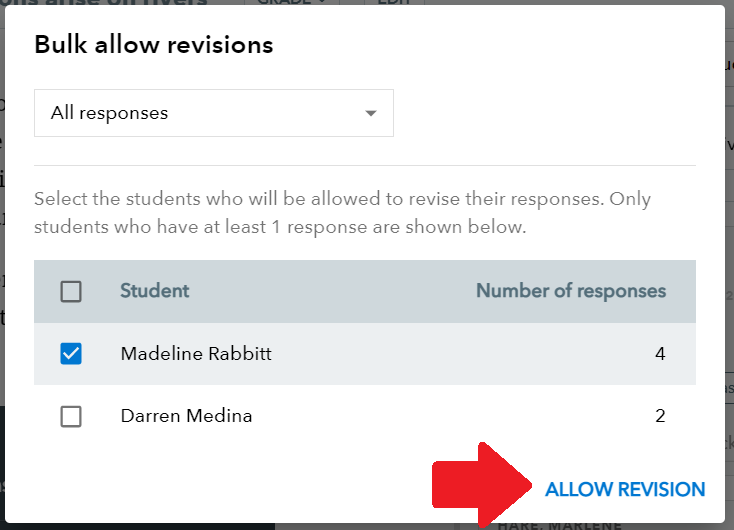 Restore Responses Awaiting Revision
STEP 1: Go to the Actions tab and go to Bulk Actions
STEP 2: Click on Restore Responses Awaiting Revision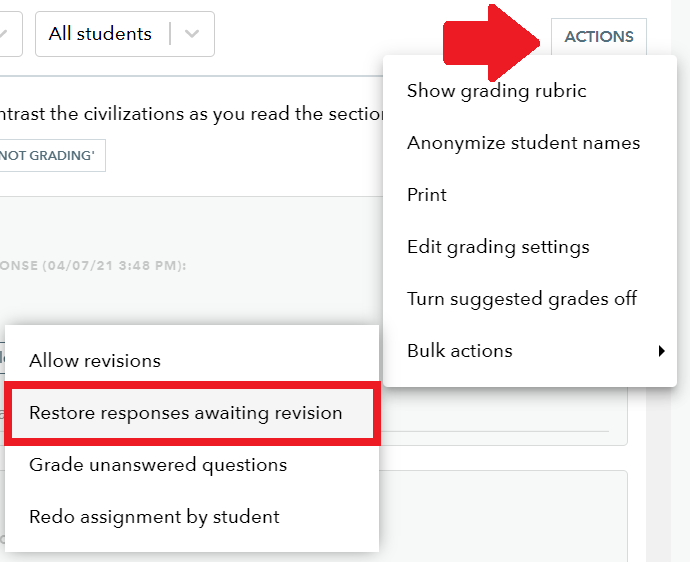 STEP 3: Click OK

Grade Unanswered Questions
STEP 1: Go to the Actions tab and go to Bulk Actions
STEP 2: Click on Grade Unanswered Questions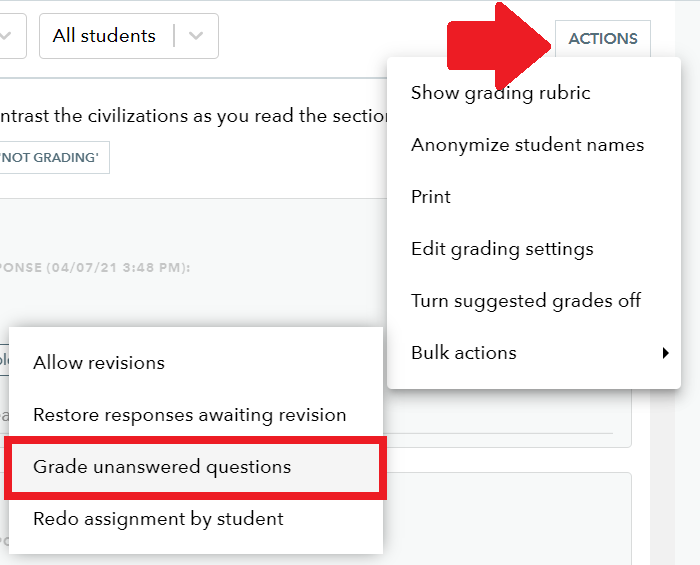 STEP 3: Either Bulk Grade by Sections of the assignment, OR by Question Range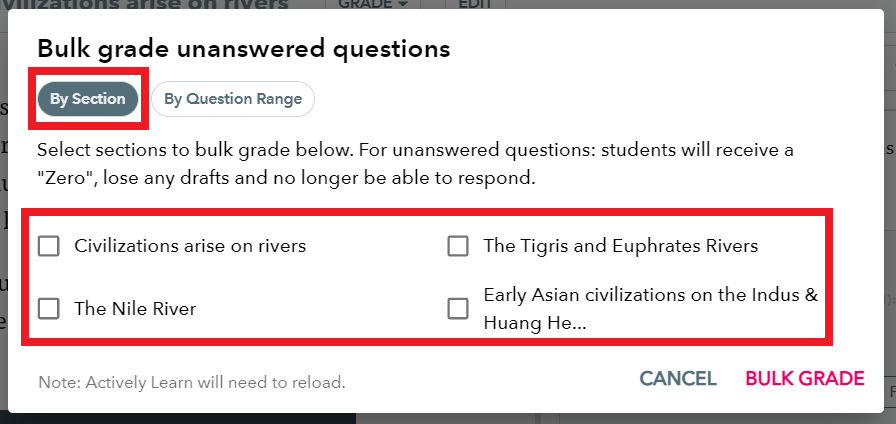 STEP 4: Click on Bulk Grade

Redo Assignment by Student
STEP 1: Go to the Actions tab and go to Bulk Actions
STEP 2: Click on Redo Assignment by Student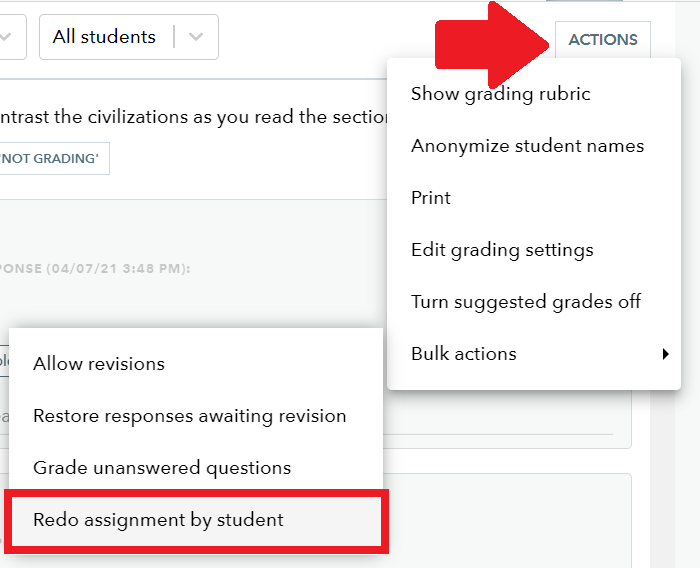 STEP 3: Either Select All students, OR check mark Individual Students that need to redo the assignment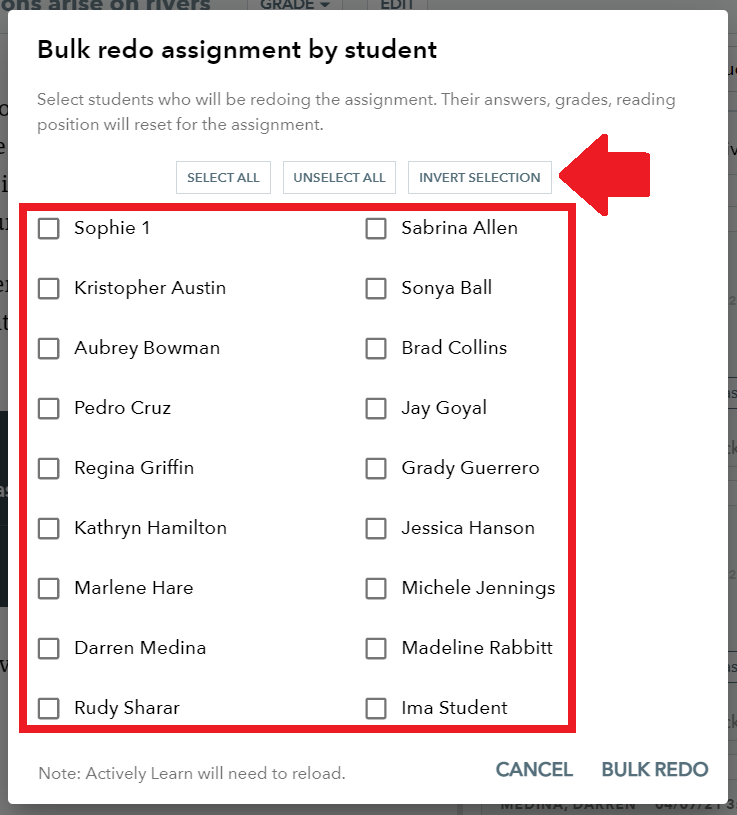 STEP 4: Click on Bulk Redo