If you are using a copy right protected text that requires a rental license, and the license expires before you and your students have finished using the text, you'll have the option to extend your license by purchasing a new rental license. An assignment with an expired license will not be deleted. If you would like to renew your license(s), the following steps will walk you through the process.
STEP 1: Select the class with the text you would like to renew
STEP 2: Select "Rental Licenses" under assignment actions.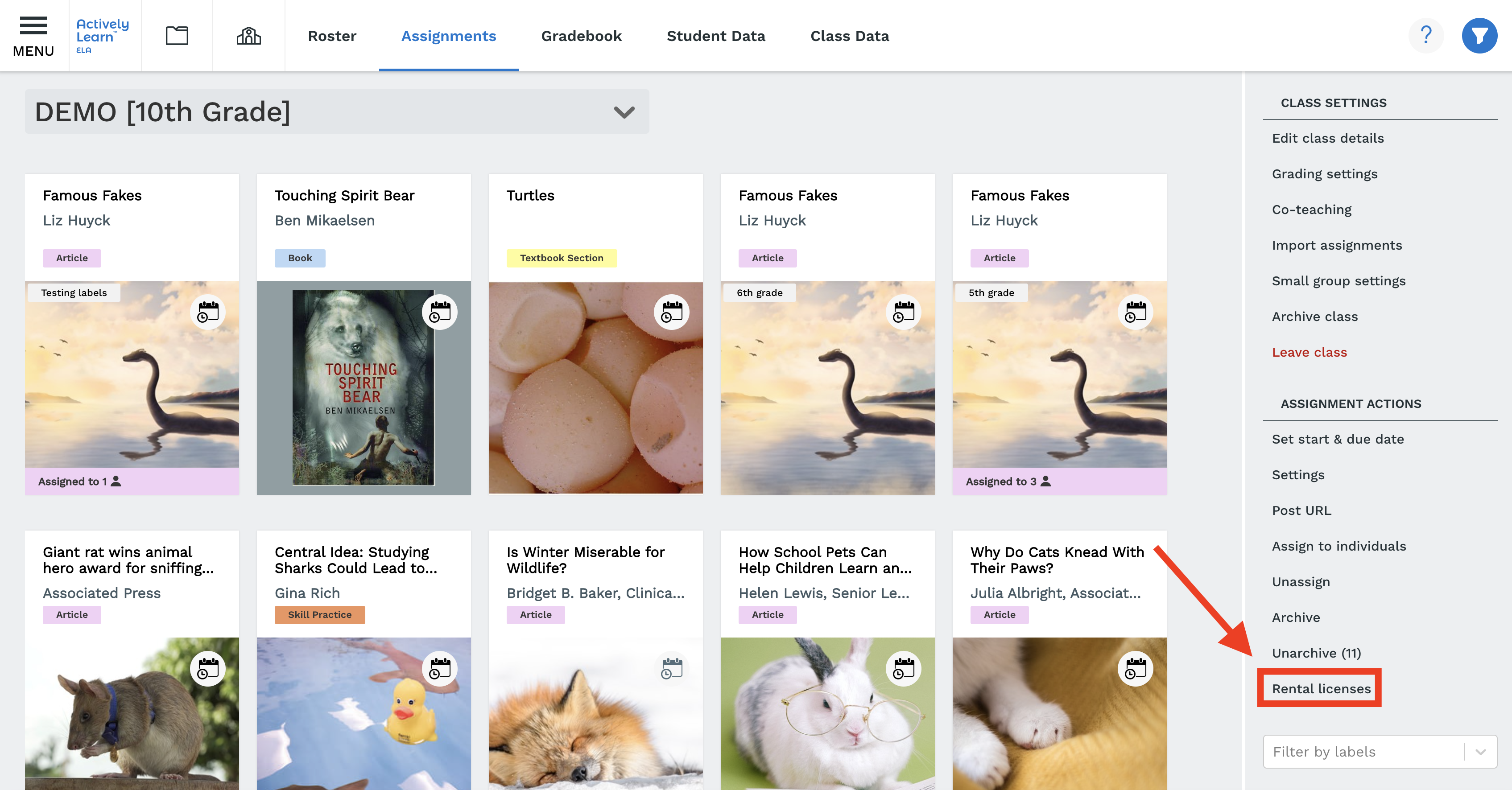 STEP 3: Select which text you would like to manage rental licenses for.
STEP 4: See which students have license allocated and expiration dates.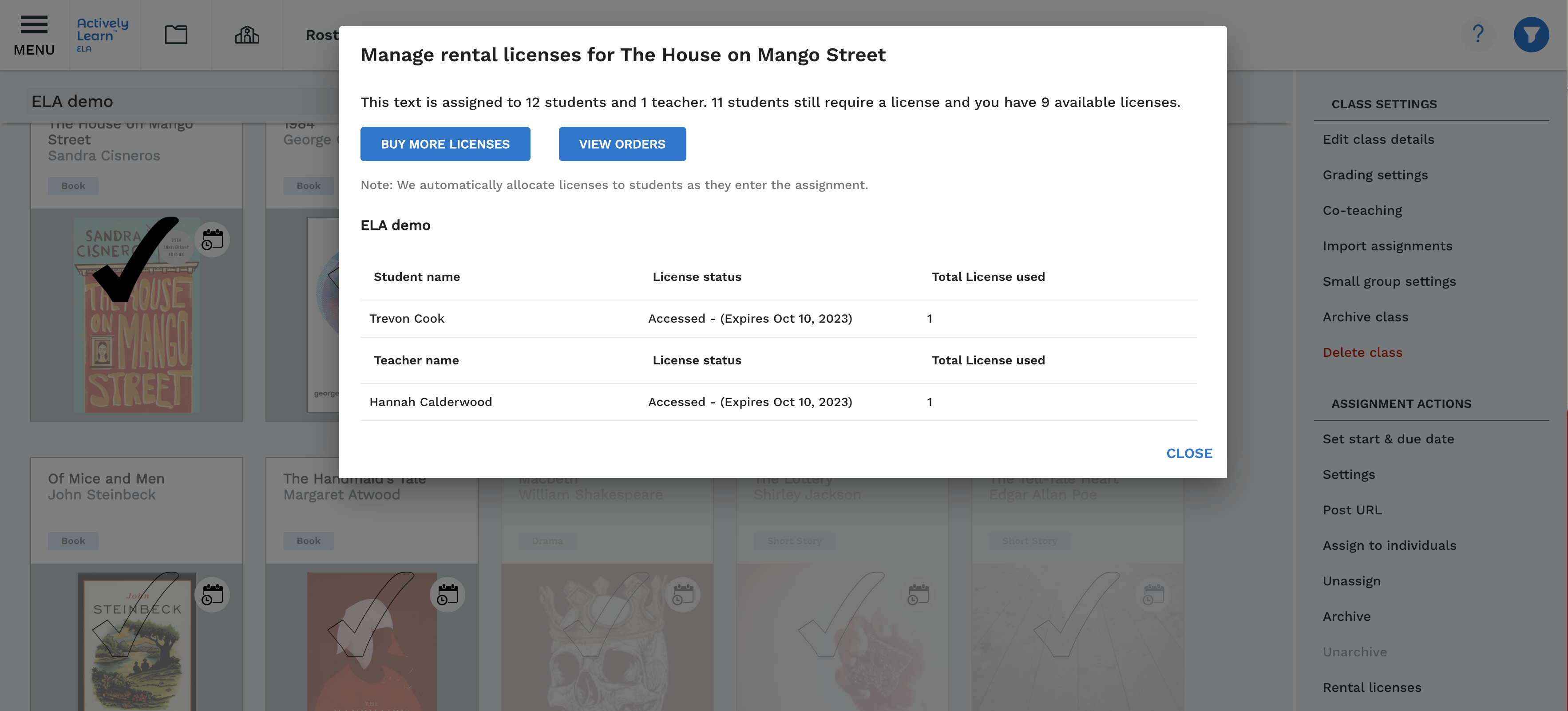 STEP 5: Click "buy more licenses" and fill out the payment information to purchase more license either by credit card or by invoice