If your license expires before you are finished using the text, you'll have the option to extend your license by purchasing a new rental license. Assignments on expired licenses will not be deleted. In order to access an assignment with an expired license, just purchase a new rental license.
STEP 1: Select the class with the text you would like to renew
STEP 2: Open the manage menu and select manager rentals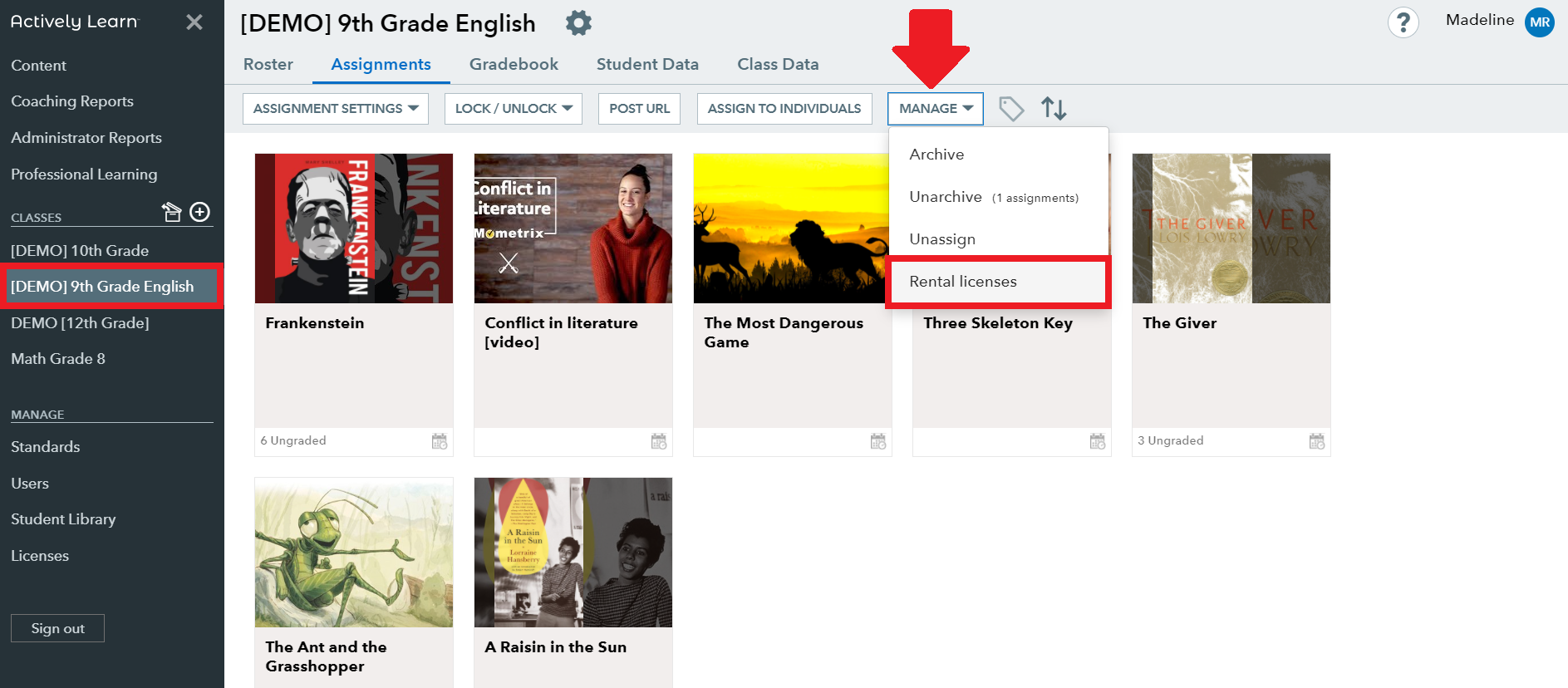 STEP 3: See which students have license allocated and expiration dates.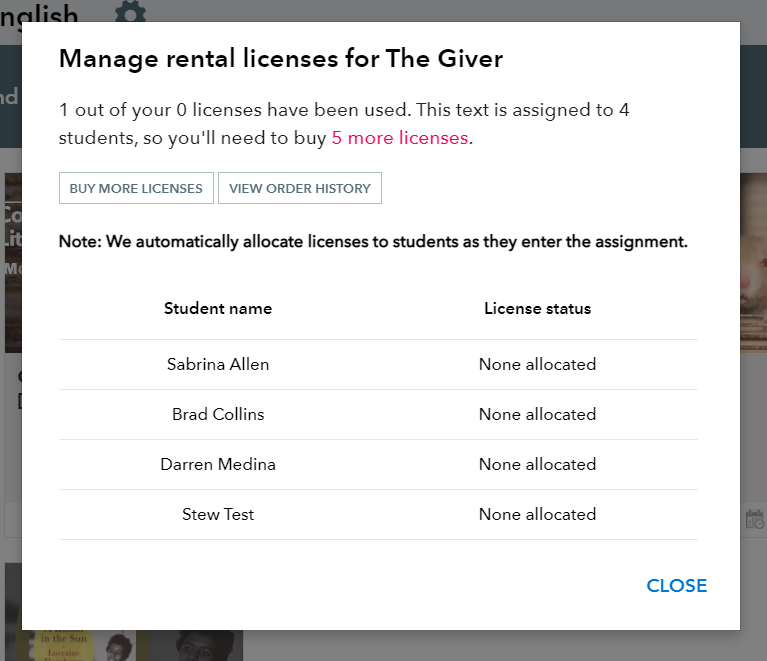 STEP 4: Click "buy more licenses" and fill out the payment information to purchase more license either by credit card or by invoice