Free PlanPersonal PlanTeam PlanSchool Plan 
Actively Learn is a great formative assessment tool. The Gradebook is where you can see how your students are doing on their assignments.
Access your Gradebook
Select a class. Then click "Gradebook" 
A data table will appear consisting of all student names, a grade breakdown for each assignment, and cumulative grade totals. 
---
Explore the Gradebook
Completion percentage for each assignment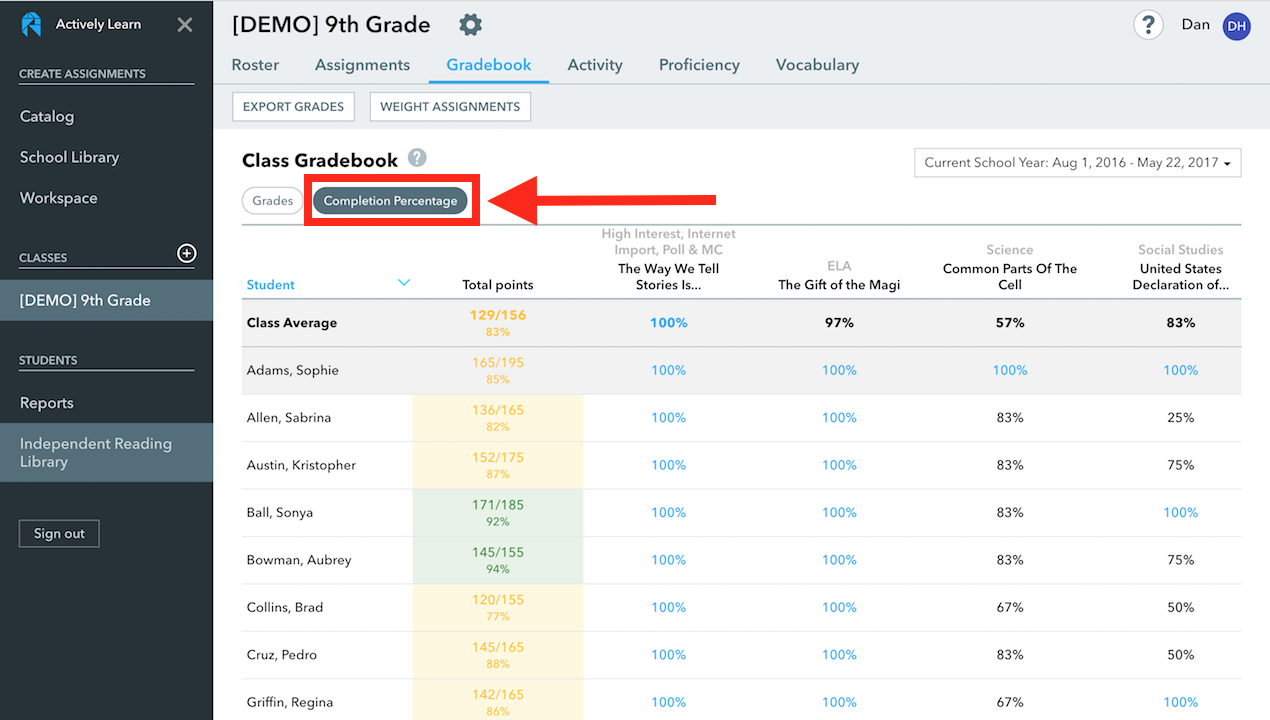 Filter by date 
You can adjust the filter to see the progression of assignments by date. Or use this feature to narrow down the grades to specific weeks.