Actively Learn is a great formative assessment tool. The Gradebook is where you can see how your students are doing on their assignments.
Access your Gradebook
Select a class and then click "Gradebook"
A data table will appear consisting of all student names, a grade breakdown for each assignment, and cumulative grade totals.
Grade indicator range
FYI: Don't forget to bulk grade unanswered questions! Questions that have not been graded will not be counted towards total point available for that assignment in the gradebook.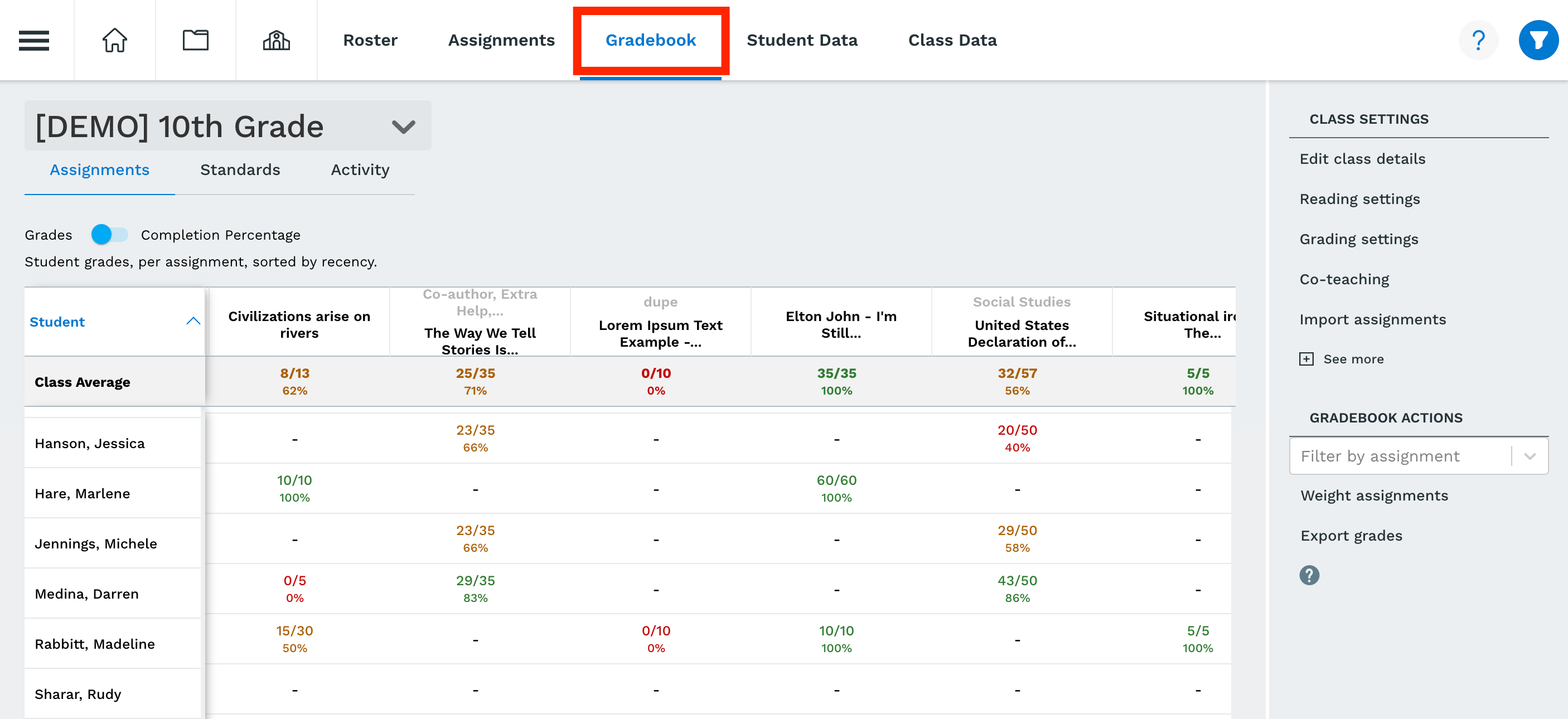 ---
Explore the Gradebook
Completion percentage for each assignment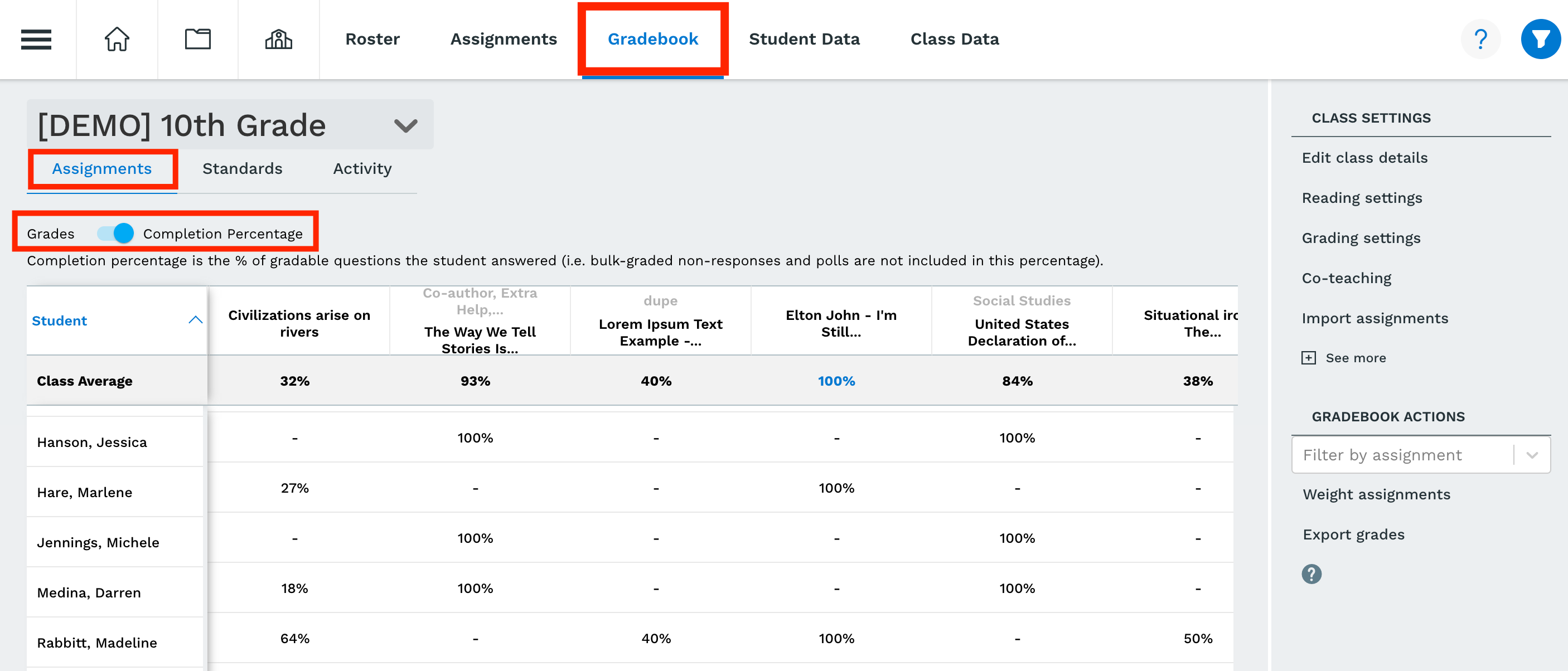 Standard for each assignment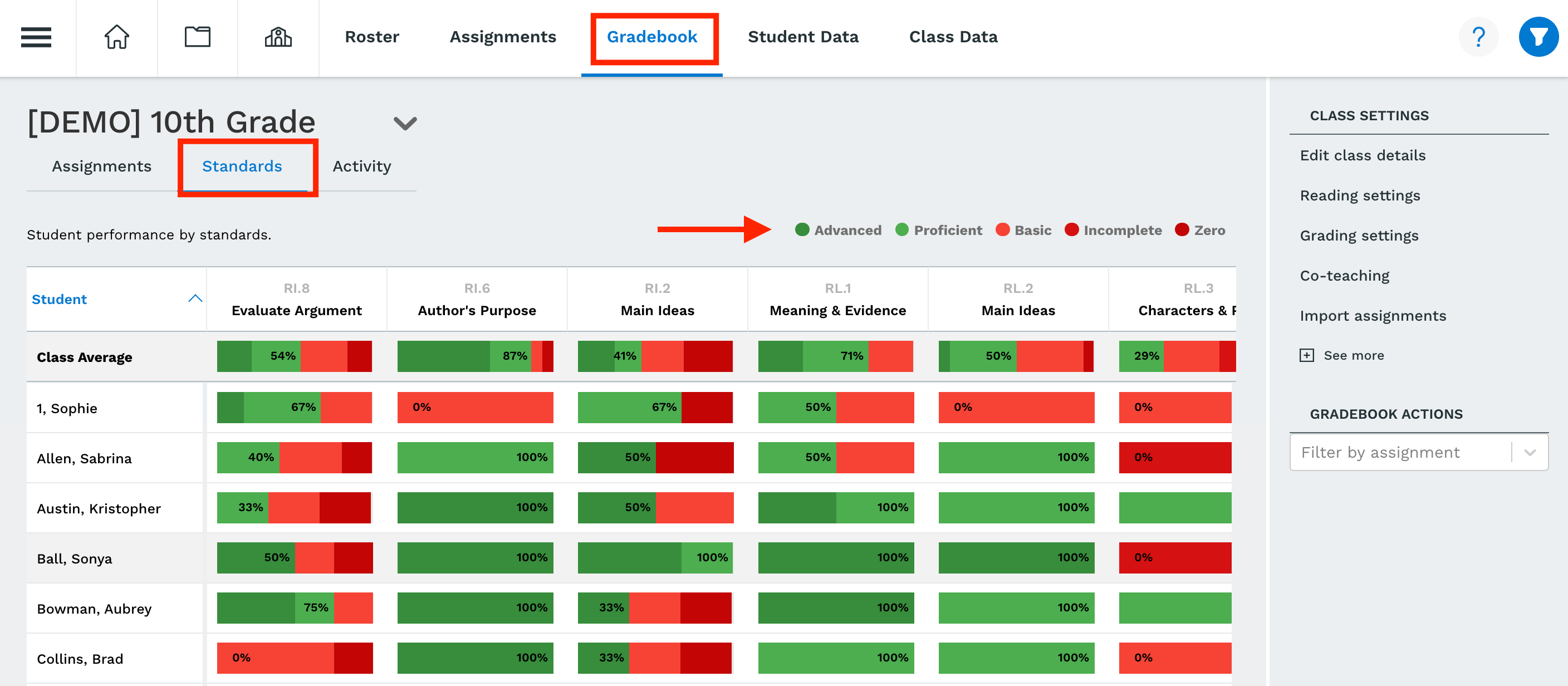 Activity for each assignment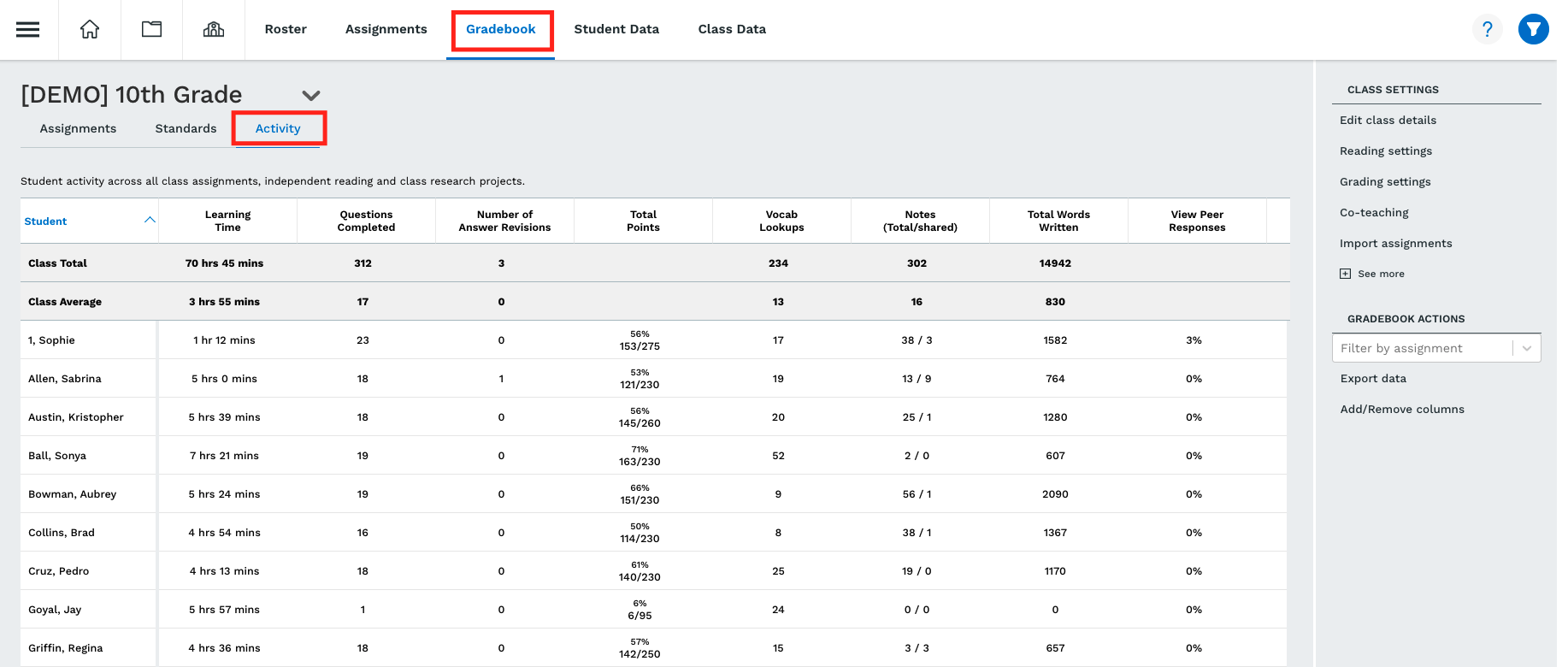 Filter by assignment
You can adjust the filter to see specific assignments.