Teachers can see what their students have been reading from the Student Library by going to the Student Data tab in the class and clicking on the "Independent Reading" button. To learn more about our Student Library Click Here. They can view each student by using the drop down menu and selecting the current school year date range.

Teachers will be able to see the text that students read, the topic the article is about, the review they wrote about the article, how long the article is, how long it took them to read it and answer the questions within it.
Review and Share Feature for Students
Please note that teachers will only be able to view what students have read, once the students use the "Review and Share" feature in the Student Library. Students can find the "Review and Share" button by going to their "My Texts" tab in the Student Library and by clicking on the review button under each article.​​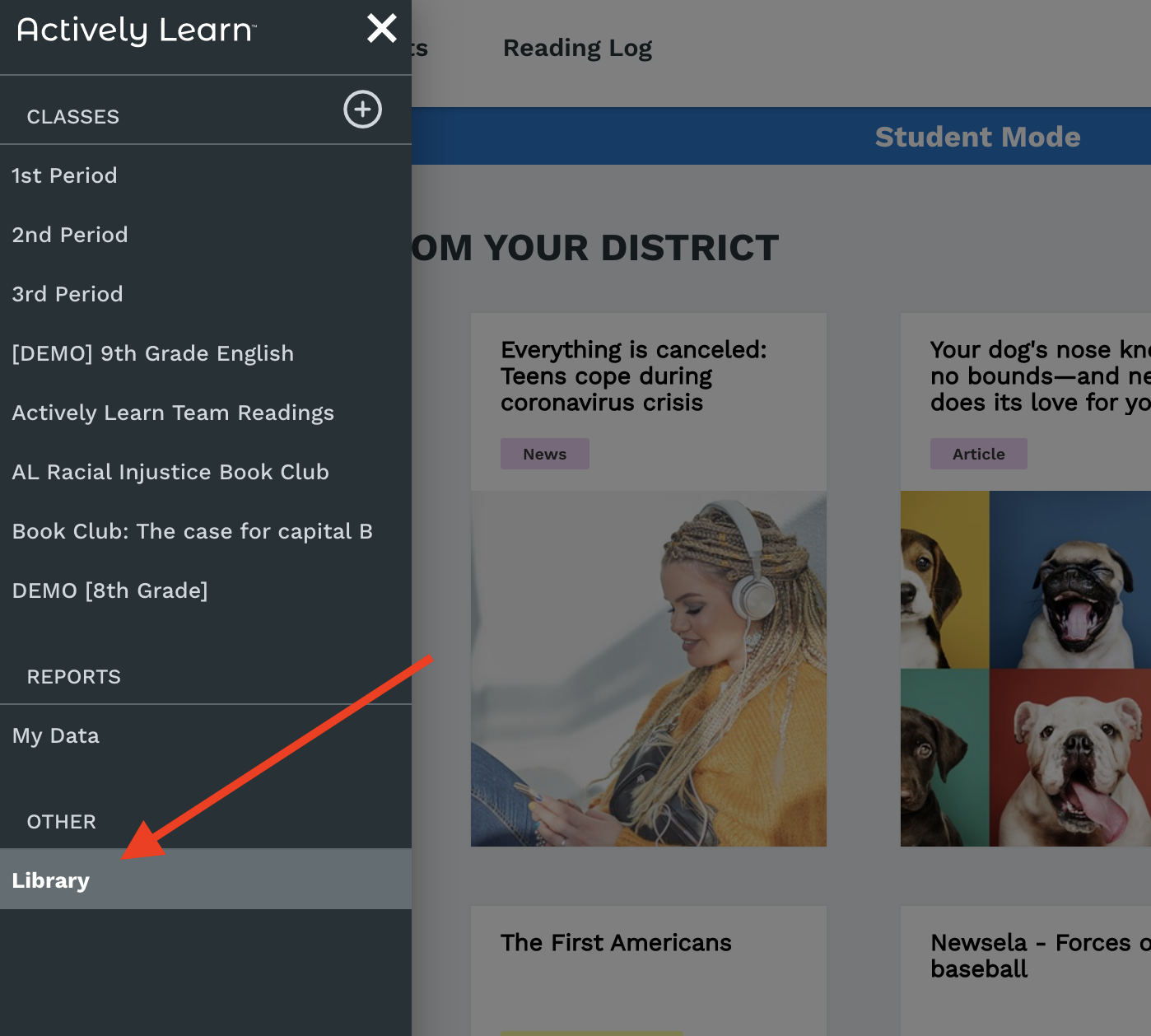 Hover over the cover tile and select the "Review and Share" option.