Are there articles online that you think would be beneficial to your students? You can easily import internet articles in to Actively Learn.
STEP 1: Go to your "Content"
STEP 2: Click "My Imports"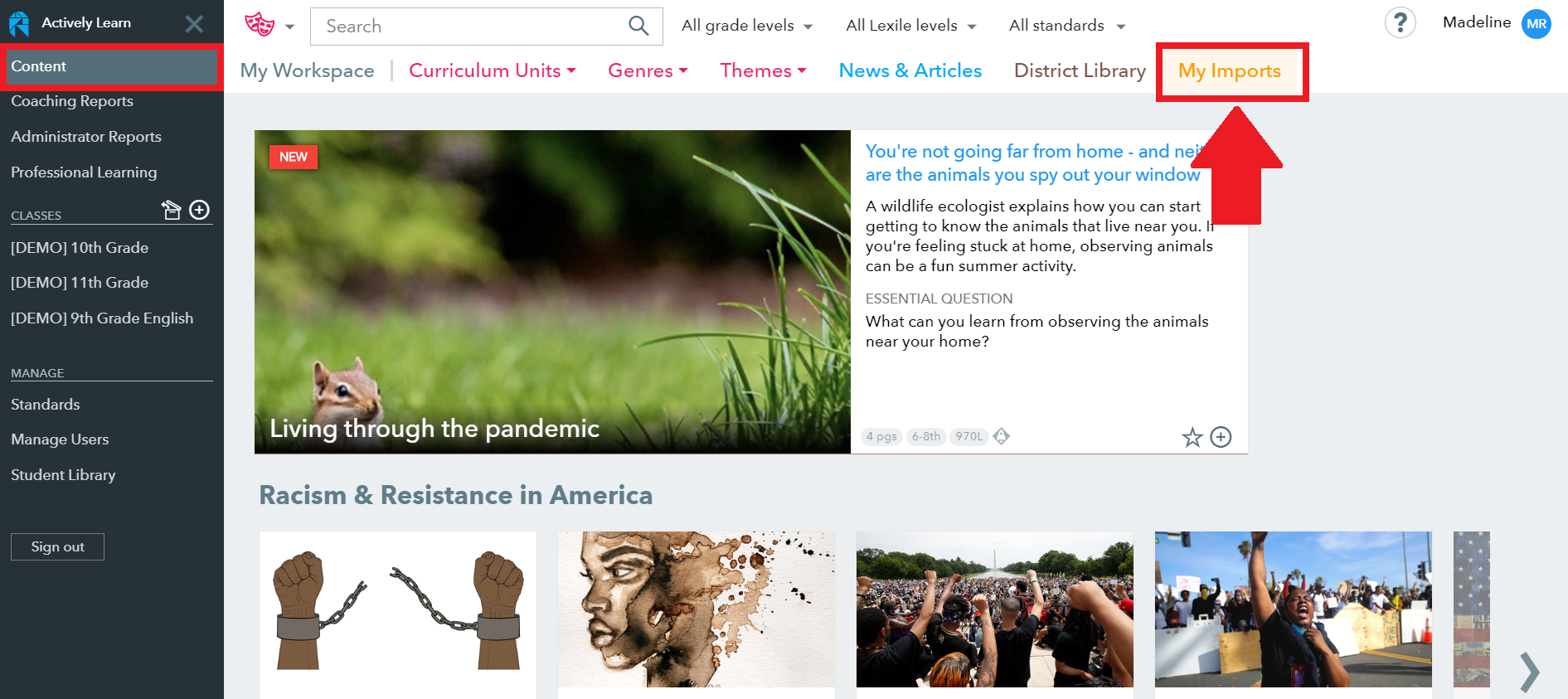 STEP 3: Click on "Add Content" and select "Import internet article"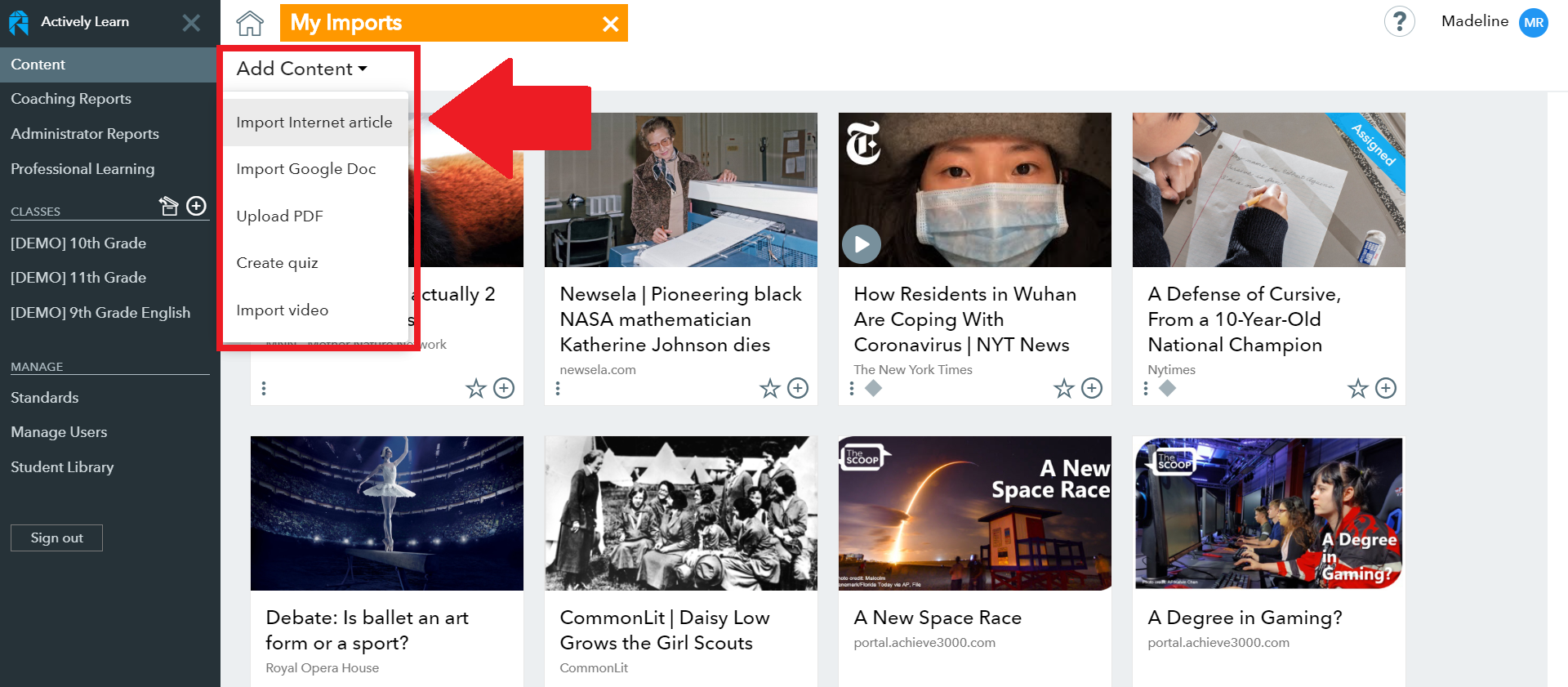 STEP 4: Copy your article's URL you want to add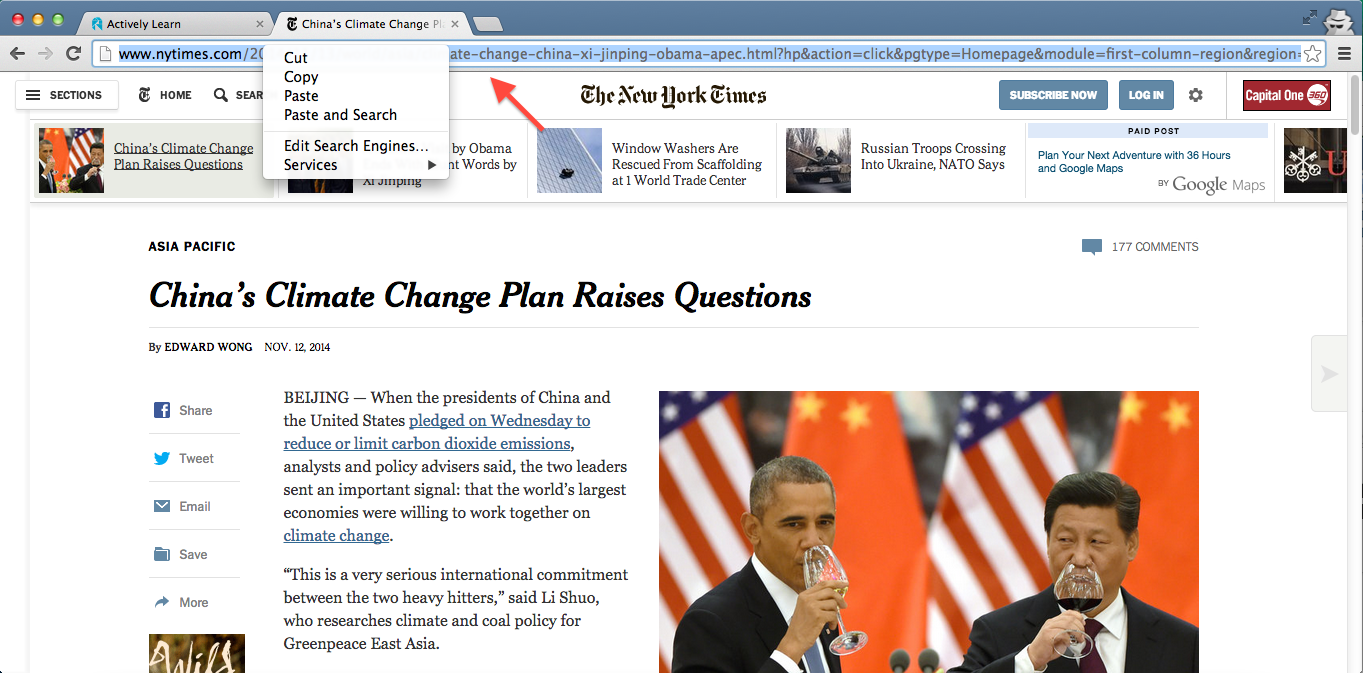 STEP 4: Paste the article's URL in your workspace, and then click "Next"

STEP 5: You can make edits if you like. Select the grade level, category of the text, unit (optional), and select "Done"

The article will now appear in your Workspace!
STEP 7: If your articles doesn't import correctly, please let us know by selecting the authoring icon and selecting "Report import error"