Your school/district may use the School/District Library as a repository of school or district curated instruction. 
Access your Library by clicking on the Library folder in your Workspace view. Clicking on the folder icon will expand the Library folders.
From there you can navigate to the appropriate folder, or search for an assignment by title, author, or publisher in the search bar. You may also sort by title, author, or label.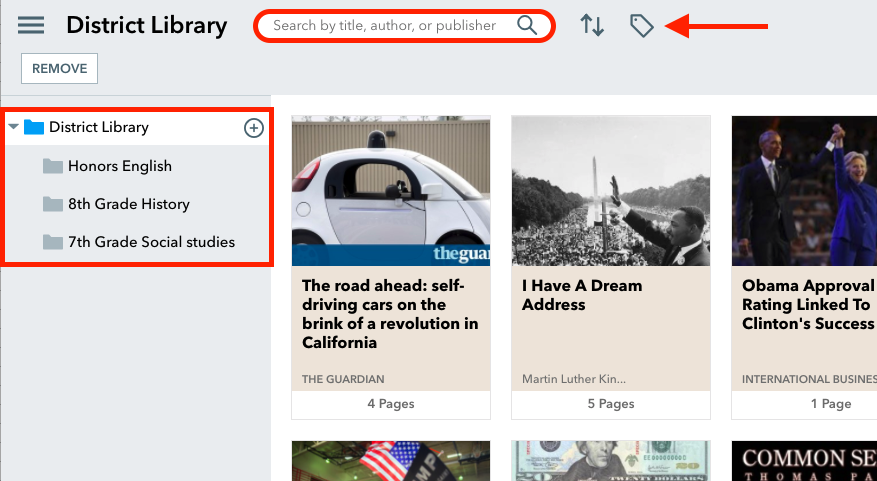 When you search in your workspace, you'll see assignments in your workspace displaying under "Workspace Results," and assignments from your Library under "Results".