Teachers can curate text and share it to the district/school library. This will allow other teachers to access these text and use in their classes. 
FYI: Your profile will need the appropriate permissions in order to share assignments with school/district libraries. Your administrator for your Actively Learn school/district plan will have the ability to update these permissions for your profile.
Step 1:From your workspace select the collaborate menu and click "add to district library" 
Step 2: Select the text you want to share and click "next"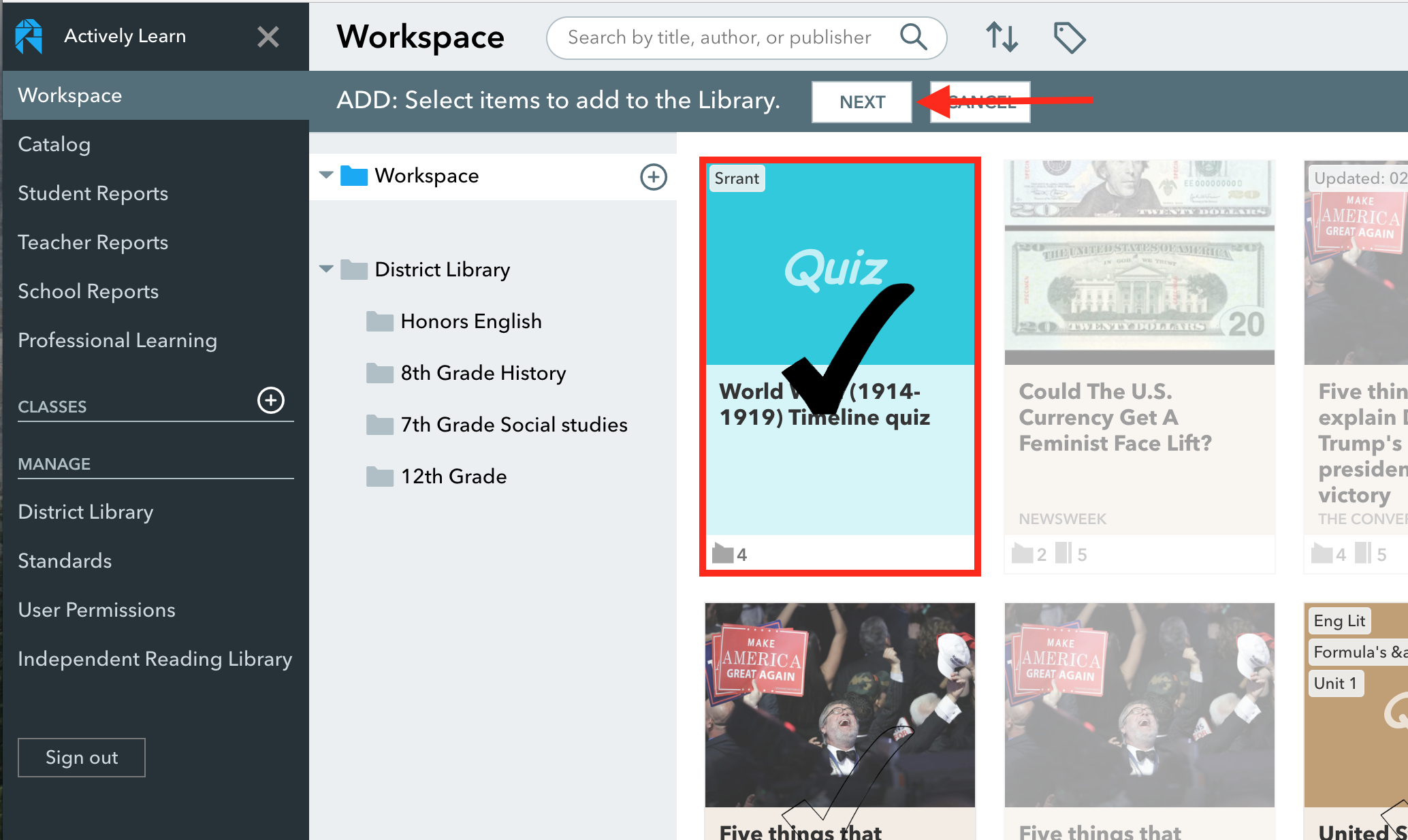 Step 3: Confirm and click "add" to complete adding your text to the district/school library