Teachers can curate texts and share them with the district/school library. This will allow other teachers to access these text and use in their classes.
FYI: Your profile will need the appropriate permissions in order to share assignments with school/district libraries. Your administrator for your Actively Learn school/district plan will have the ability to update these permissions for your profile.
STEP 1: Select the text you want to add to the District Library
STEP 2: If you have multiple versions of that text, make sure you select the correct one
STEP 3: From the sharing options menu, select "Add to District Library"
The added text can be found by using the search bar. It will now be available to you in your Workspace and the District Library (where your fellow teachers will have access).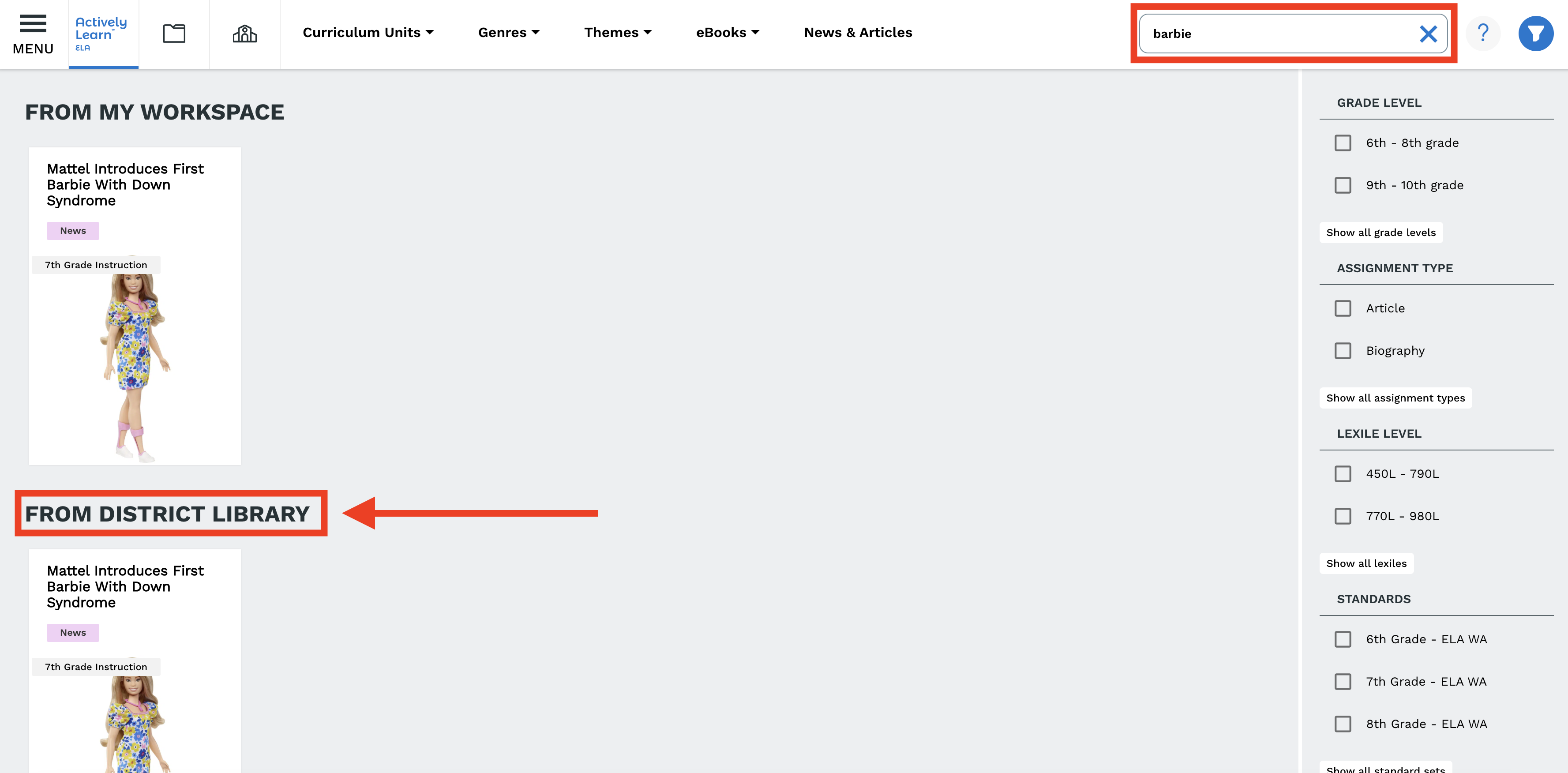 You can also locate the text by navigating the District Library tab.