Actively Learn allows you upload your own content, modify our pre-created instruction, and add your own questions and notes to an assignment. Teachers on a Prime plan will also be able to add an Extra Help Text Summary which will only be visible to students designated for extra help.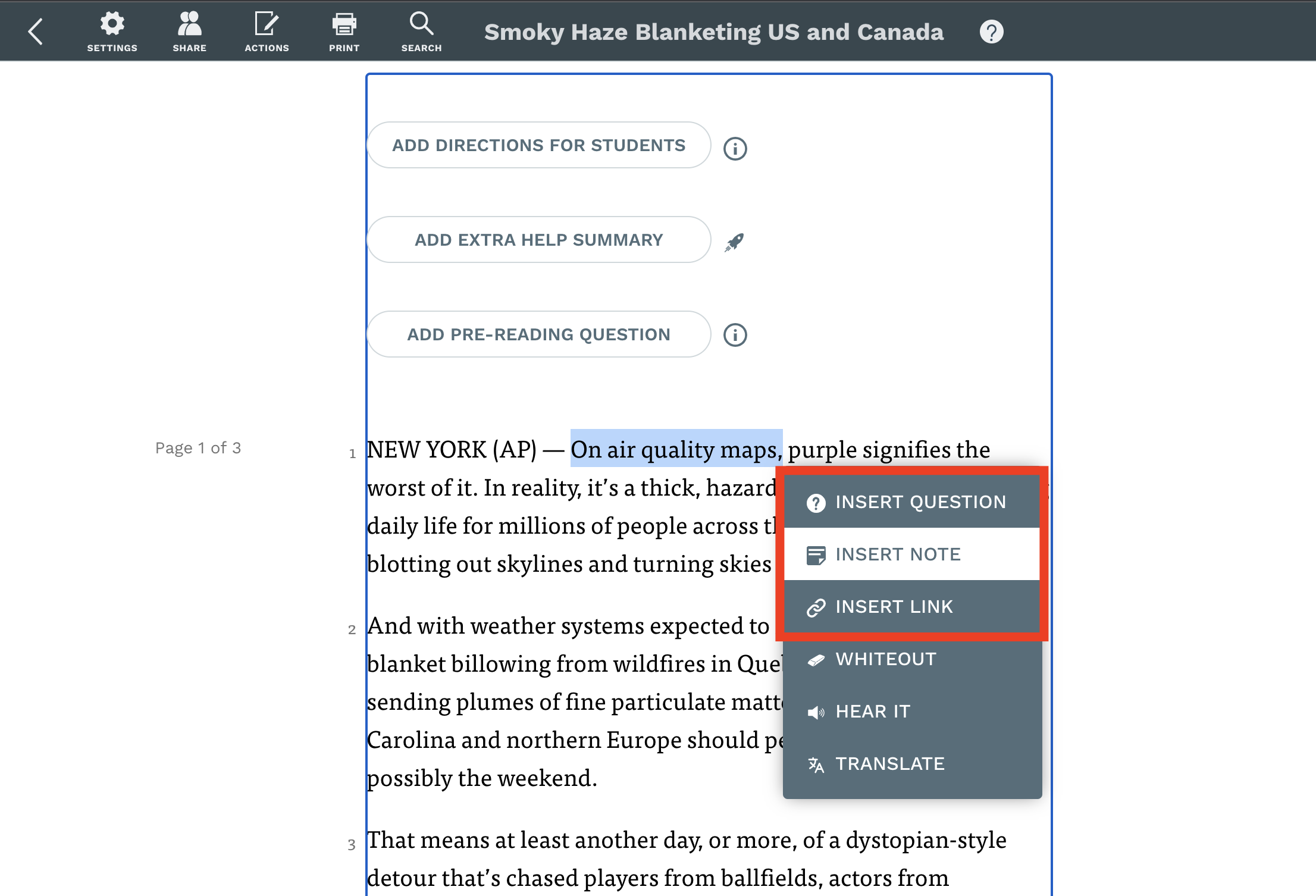 Add Learning Objectives and instructions
Starting your assignments with a learning objective is important because it can add context to what students are about to read. It will also give them direction on what to look for as they read the text. Learn more about adding learning objectives.
Add Questions
Embedding questions in an assignment is key to student learning because this will challenge students to process what they just read. Teachers can add pre-reading questions, questions at the end of each section, and can highlight anywhere in a text to add a question as well. Learn more about adding questions to text.
Add Notes
Students may pass over important information or come across topics they don't understand. Notes are a great tool for teachers to help fill these gaps. Teachers can add media and links to notes, as well as assign them to categories based on different learning objectives. Learn more about adding notes to assignments.
Add Extra Help Summary
Add a text summary to give students a big picture outline of the text. This extra context can be helpful for students who need it. Learn more about adding an extra help summary, and all of our extra help features.