Where you place your questions is a key part in helping students stay on track with learning objectives and overall understanding of the text. By placing questions right after important events, you let the students know what they just read is worth stopping and thinking about. Teachers can easily move existing questions around within an assignment to ensure they are in the best spot possible.
STEP 1: Select the question you would like to move
STEP 2: Select "Options" then "Move Question"
STEP 3: Highlight the part of the text where you would like to move the question, and then select "move question here"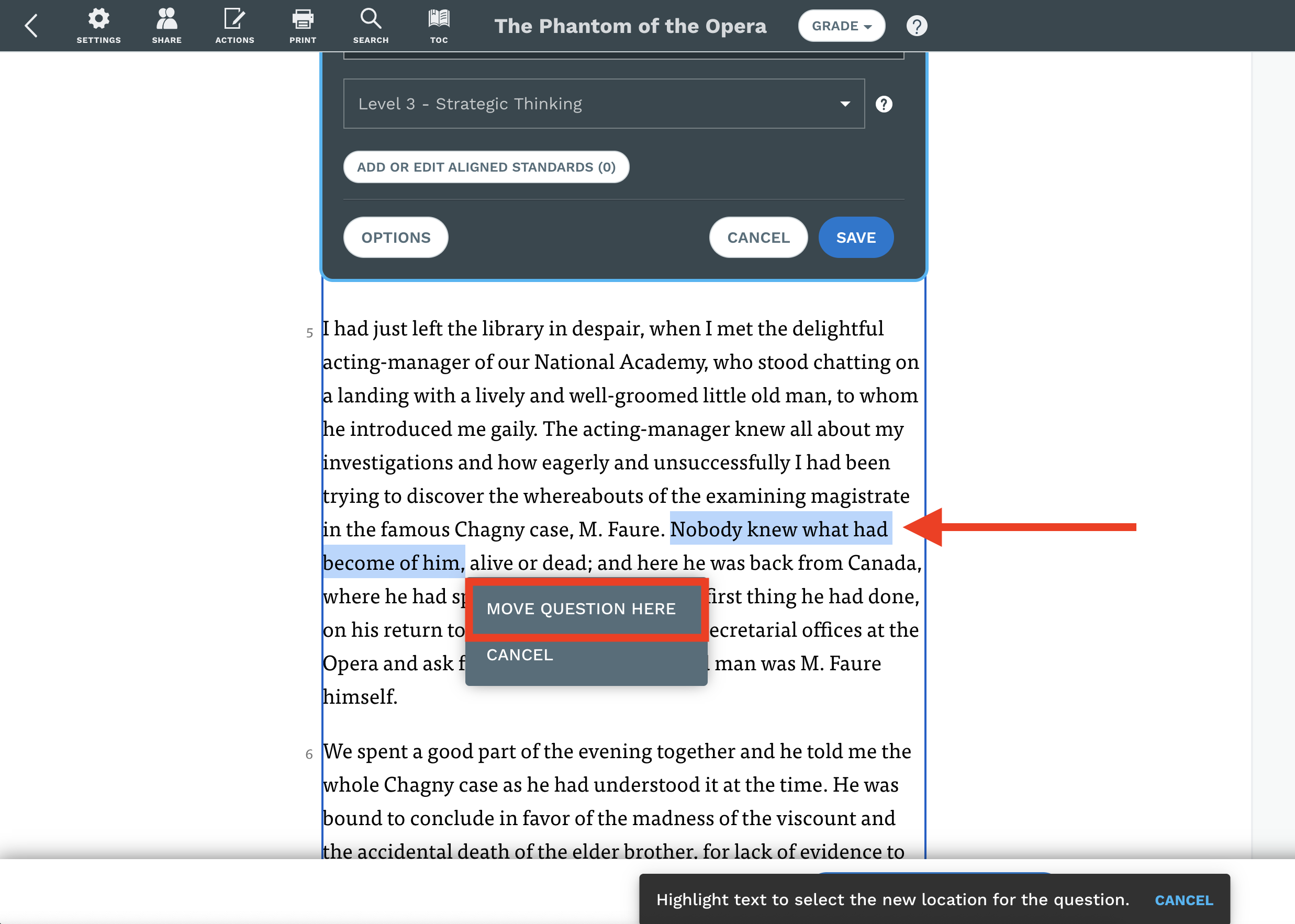 Your question will be moved to that new spot in the text.