Free PlanPrime PlanUnlimited Plan 
Teachers can easily add questions to video assignments. 
Add student directions
STEP 1: Before starting the video, click "add student directions"
STEP 2: Add directions and click "Save"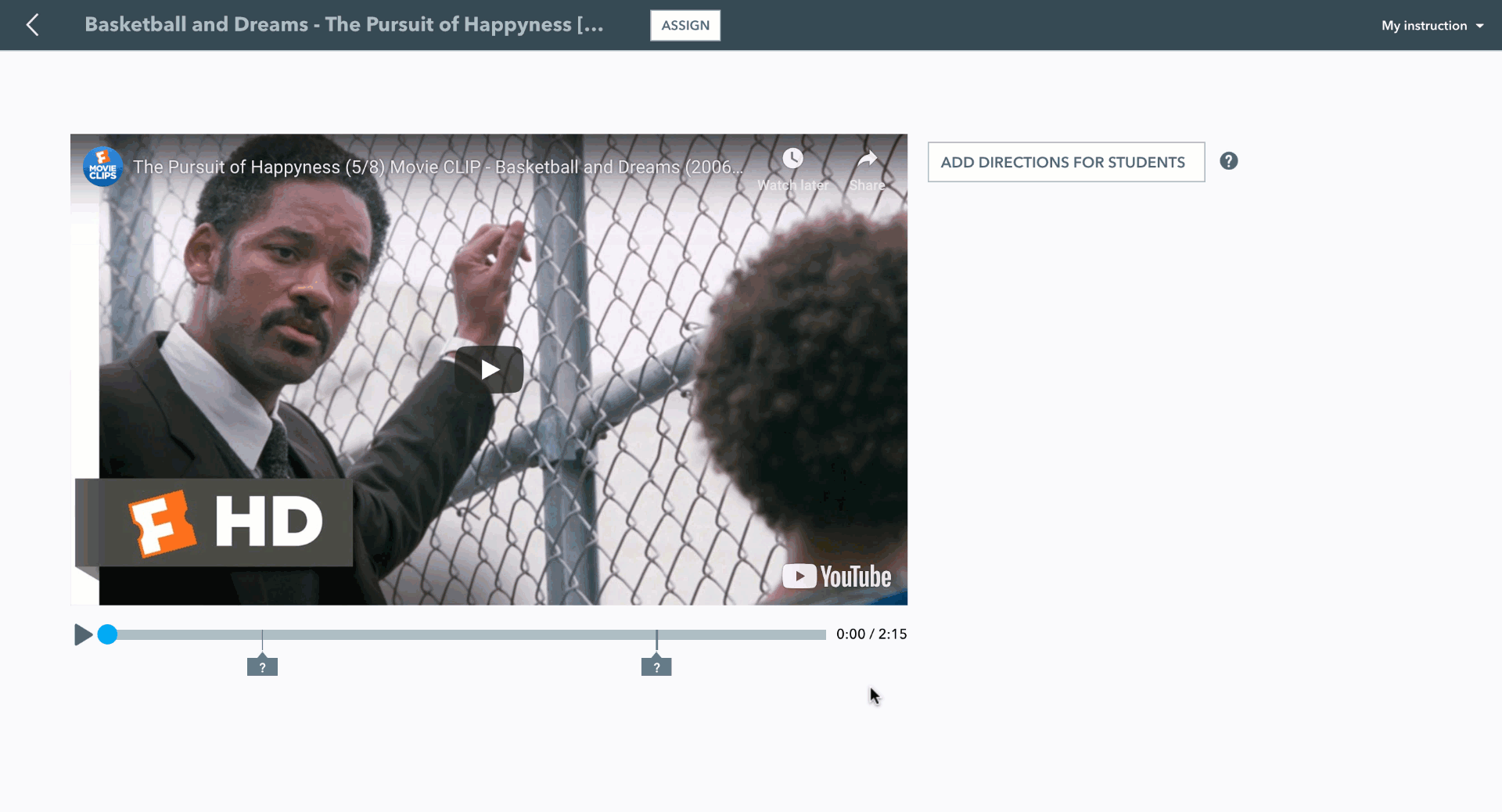 Add questions
STEP 1: Play the video
STEP 2: Click "add question" where you want to a question. This will pause the video. 
STEP 3: Click "save"
STEP 4: To continue editing the video click "Close and resume video"