Teachers can easily add questions to video assignments.
Note: When adding questions to the end of the text, be sure to add it at least one second before the video ends. Otherwise, students will not be able to view the questions.
Add student directions
STEP 1: Before starting the video, click "add student directions"
STEP 2: Add directions and click "Save"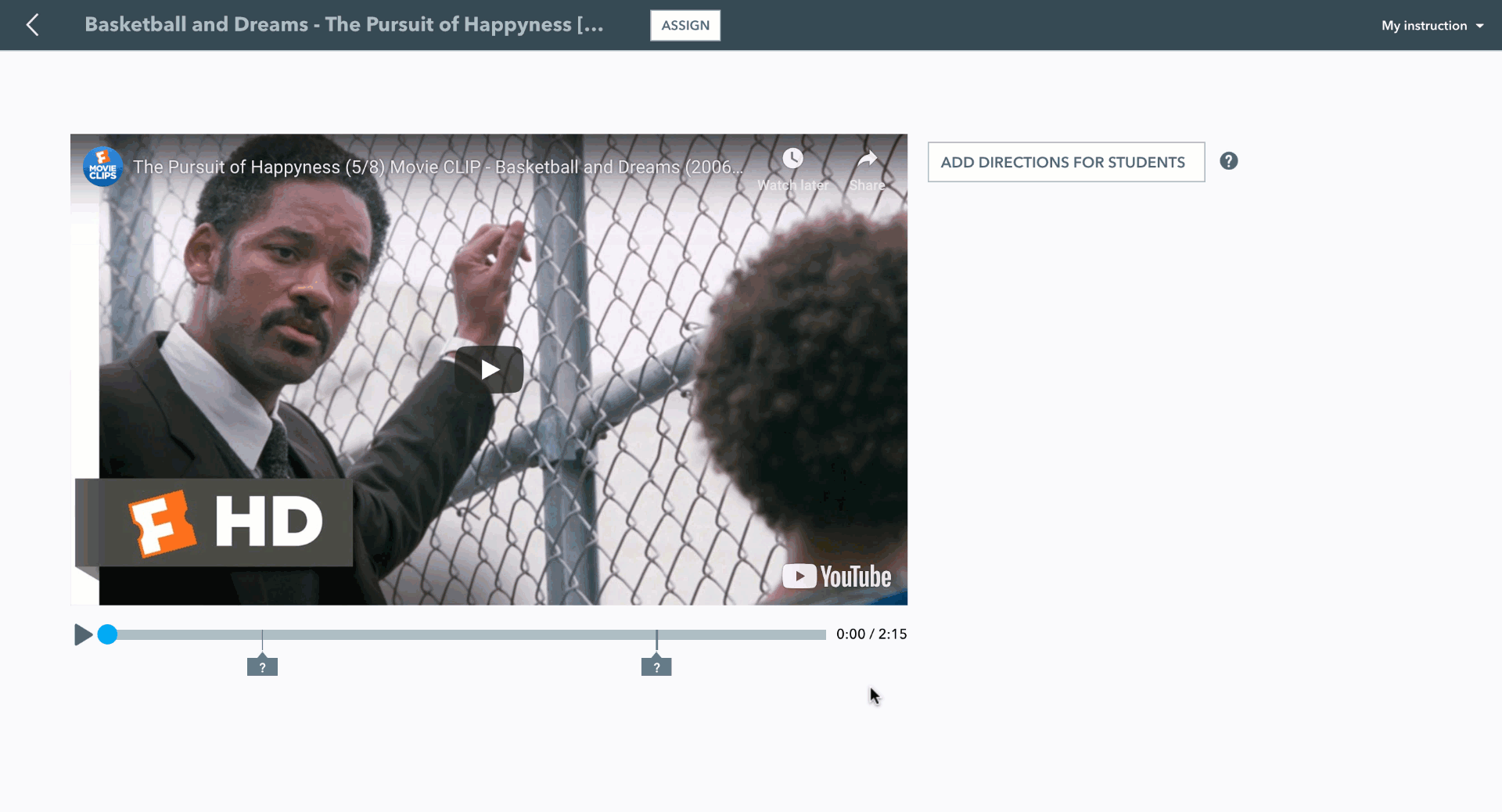 Add questions
STEP 1: Play the video
STEP 2: Click "add question" where you want to a question. This will pause the video.
STEP 3: Click "save"
STEP 4: To continue editing the video click "Close and resume video"