We recognize that you might want to tailor how students experience individual assignments in Actively Learn.  You can change reading settings for a specific assignment within a class. 
STEP 1: Select the class then assignments
STEP 2: Click on the "Settings" and select the assignment you want to change the settings

STEP 3: Select "customize reading settings for this assignment"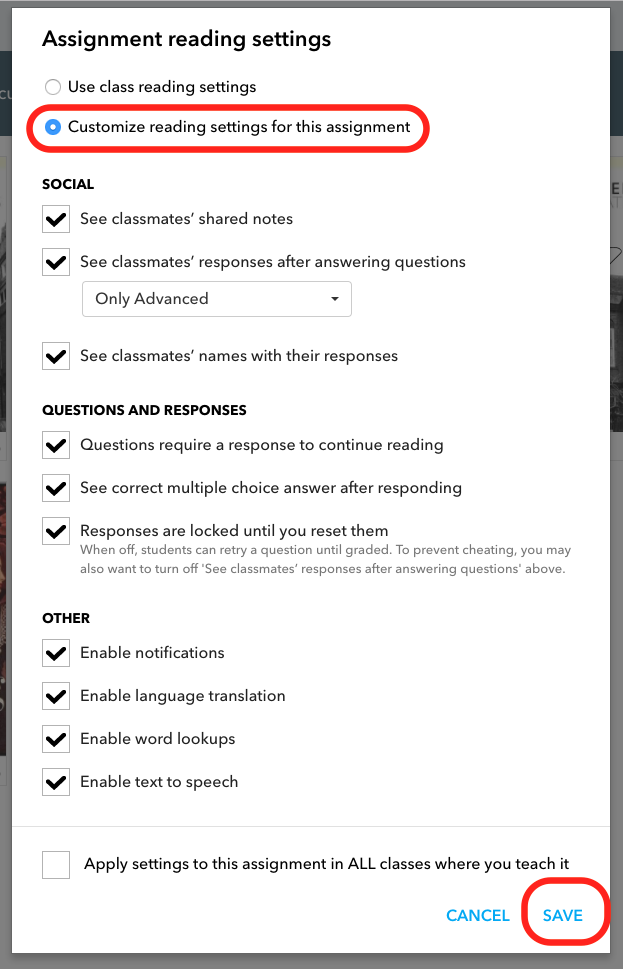 Make the changes you want, then click "Save"
This is what the changes look like on the students end. 
Shared notes are visible or not visible to the class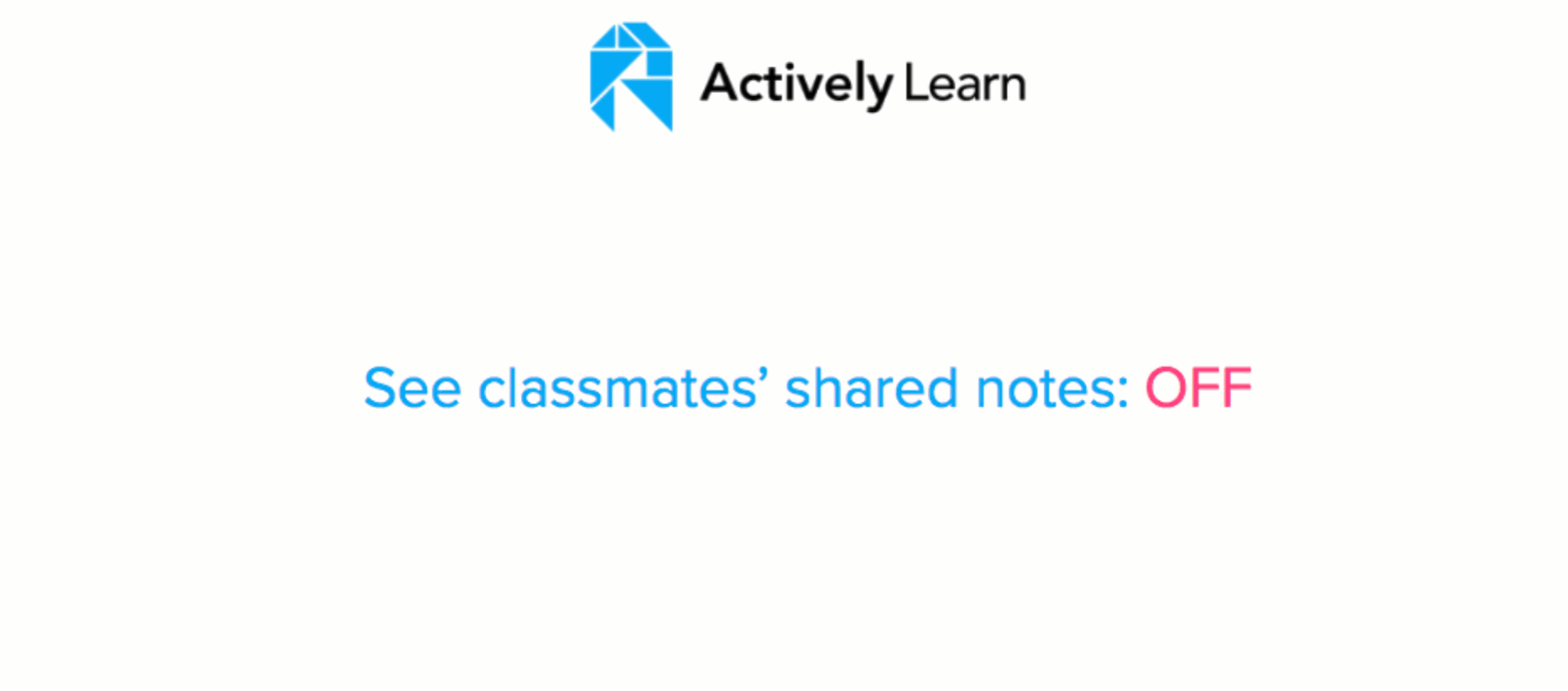 Students see or don't see their classmates' responses after answering questions

Select whether to show all answers, or only model answers.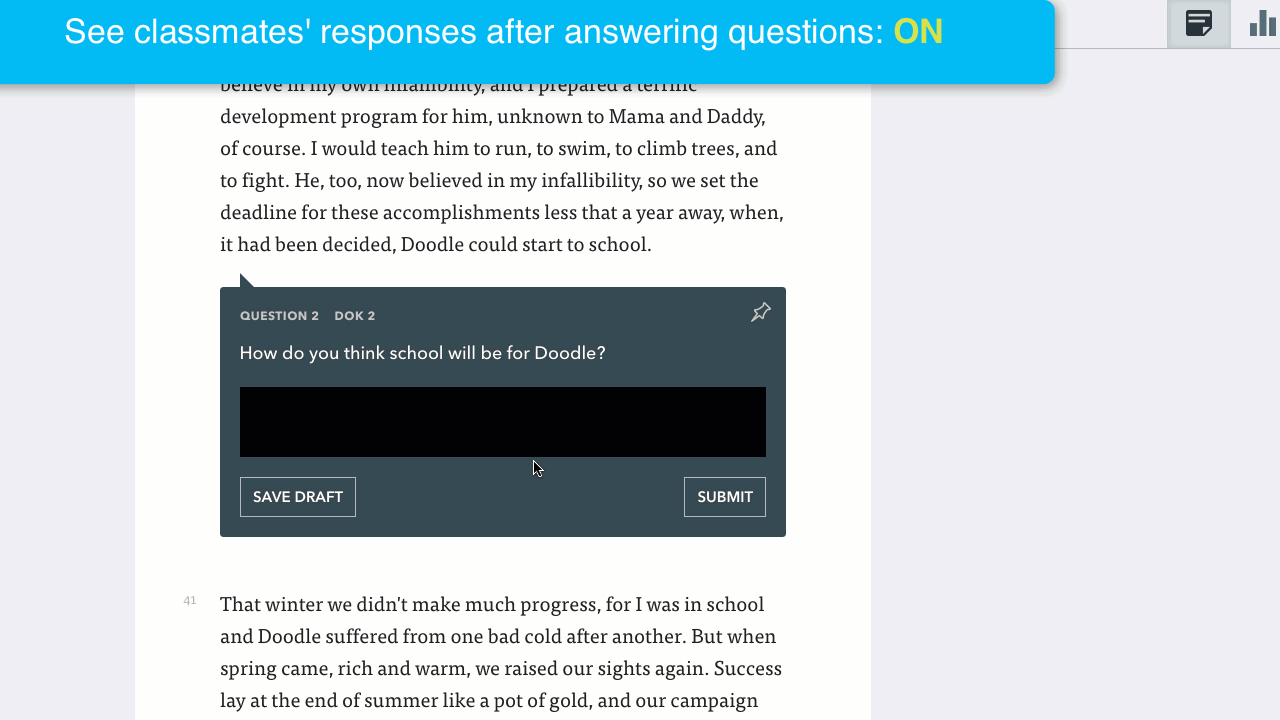 Students see names or anonymous when they view each other's responses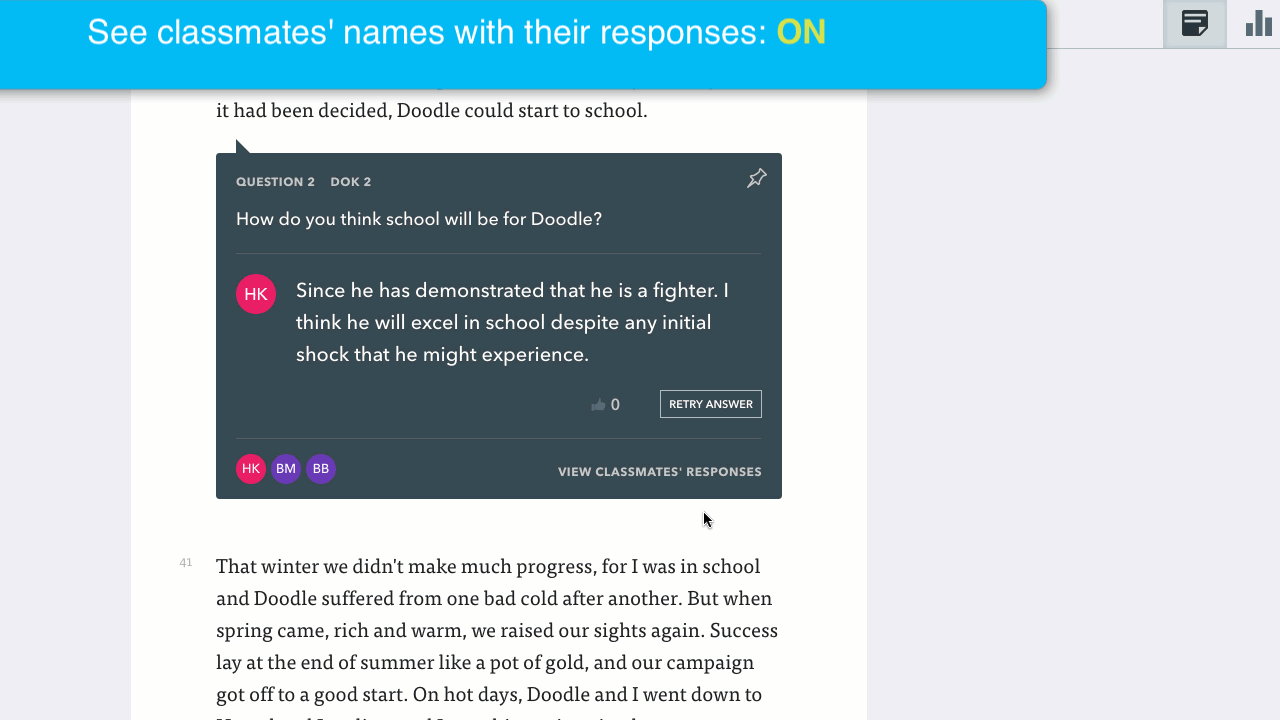 Students see or do not see the correct multiple choice answer upon answering the question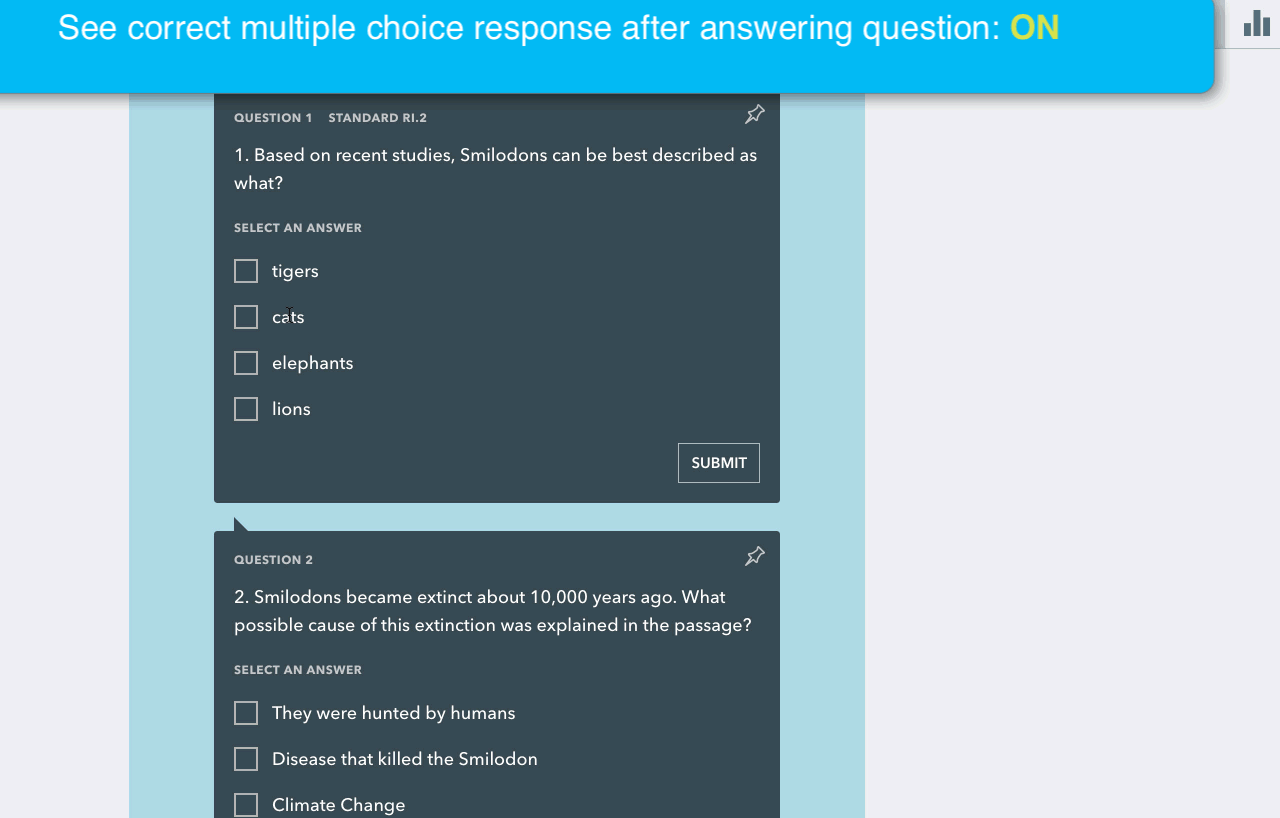 Students can or cannot retry Short Answer questions without teacher reset