Free PlanPrime PlanUnlimited Plan 
When you assign a text to a class in Actively Learn it's automatically saved as a draft in that particular class in Classroom. To assign a draft in Classroom:
STEP 1: Select a class from your Classroom menu
STEP 2: Select the "classwork" tab. This will show Actively Learn assigned texts. 

If you do not have a Classwork tab, your assignment draft will be under "Saved post"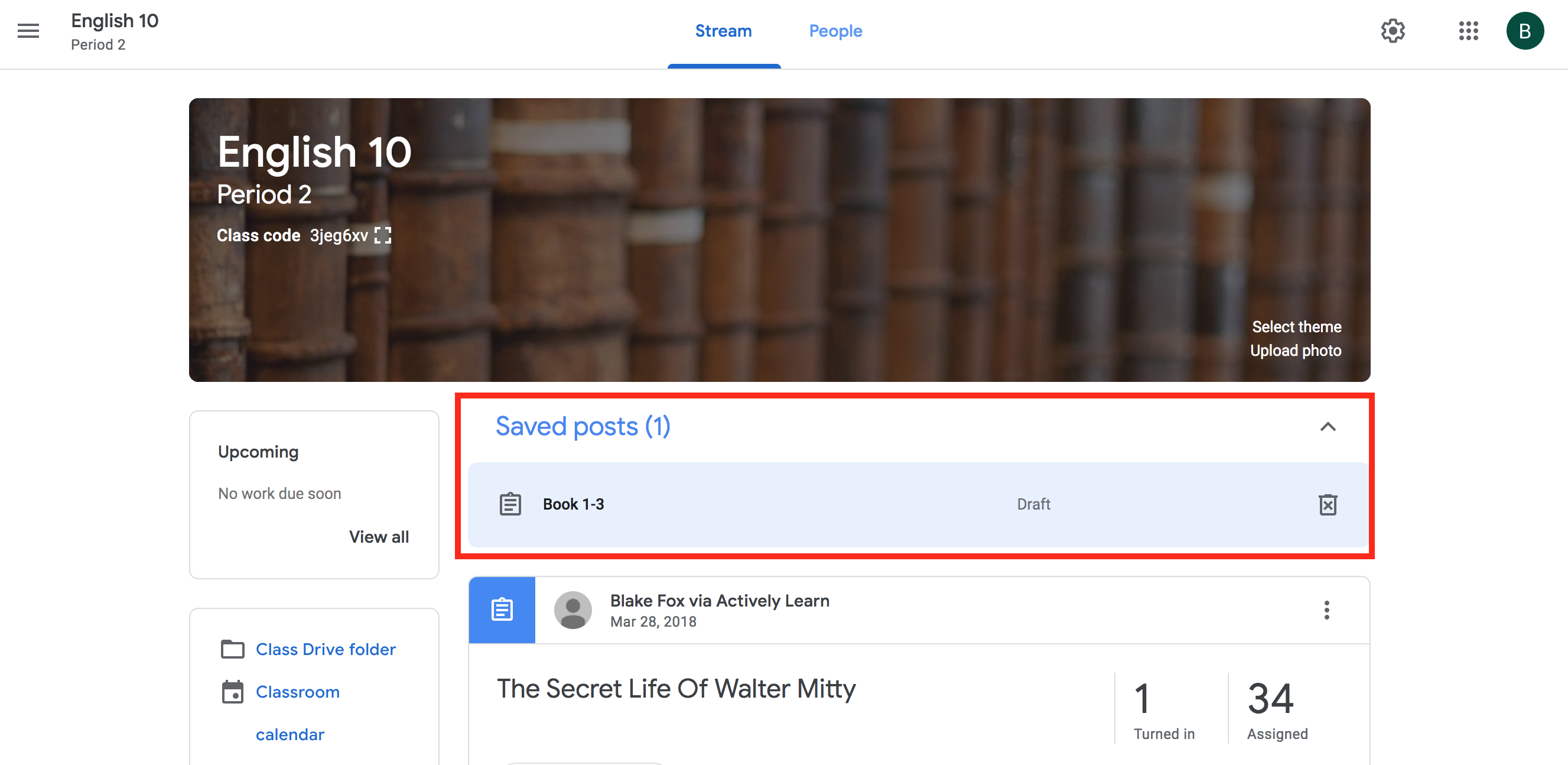 STEP 3: Click on the assignment and edit any information in the popup. Once you are ready, click the "assign"