Free PlanPrime PlanUnlimited Plan
When you assign a text to a class in Actively Learn it's automatically saved as a draft in that particular class in Classroom. To assign a draft in Classroom:
STEP 1: Select a class from your Classroom menu
STEP 2: Select the "classwork" tab. This will show Actively Learn assigned texts.

If you do not have a Classwork tab, your assignment draft will be under "Saved post"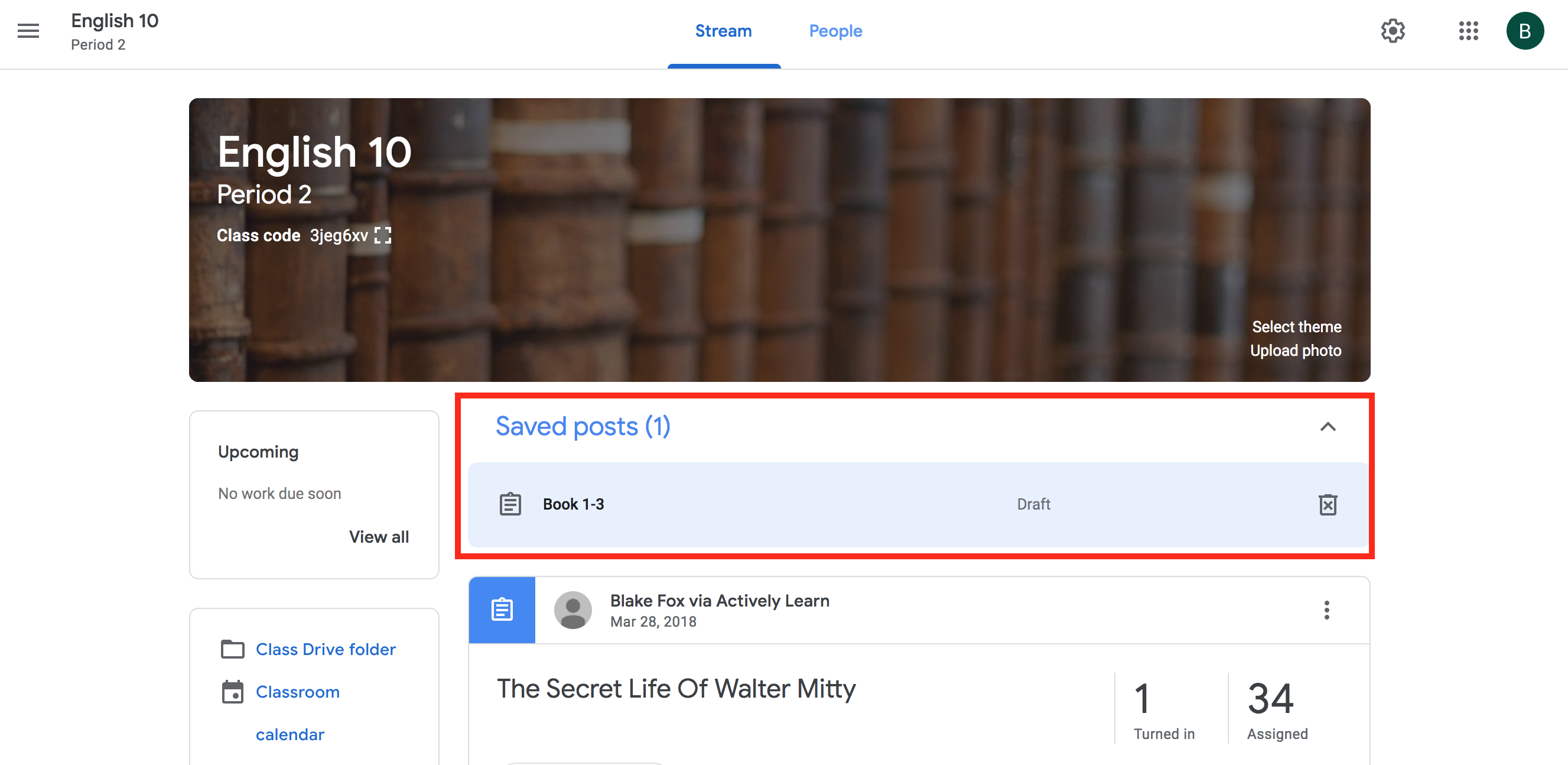 STEP 3: Click on the assignment and edit any information in the popup. Once you are ready, click the "assign"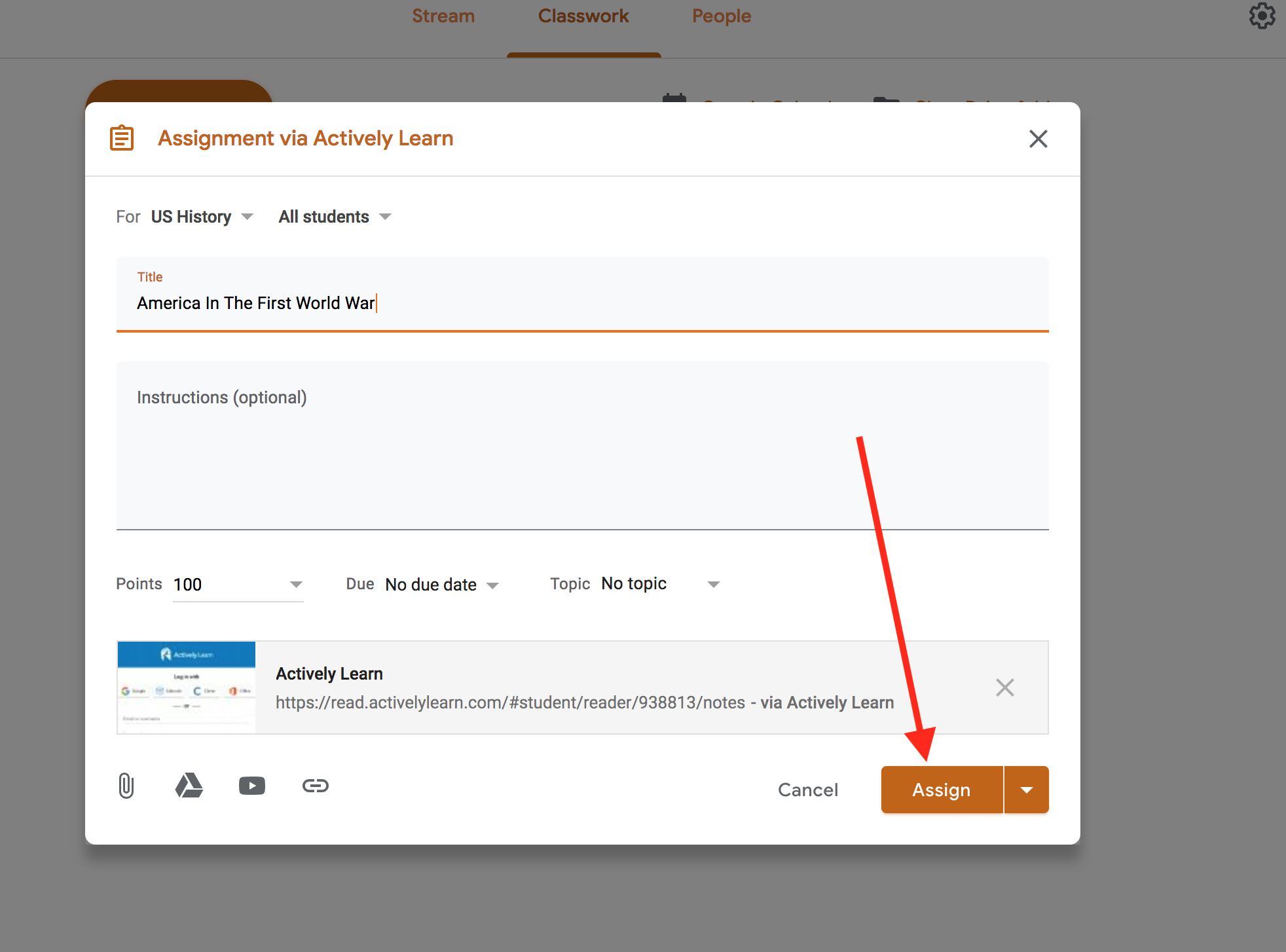 Re-Syncing Assignments to Google Classroom
If your assignment does not sync to your Google Classroom the first time you assign in Actively Learn, you can try syncing it again manually.
STEP 1: Go to your class in Actively Learn that the assignment is assigned to
STEP 2: Click on the "manage" button
STEP 3: Click on "Sync assignments with Google Classroom"
STEP 4: Select the assignment that you want to sync
STEP 5: Click on the "Sync" button and your assignment will be re-synced to your Google Classroom