Have texts you no longer want to be assigned to a class? Perhaps you have updated it and re-assigned another version. Teachers can remove texts from their class by clicking 'unassign' from the "ASSIGNMENT ACTIONS" menu in their class page.
Please note: Unassigning a text from your class will delete all assignment data and student responses. If you would like to remove an assignment from your class view but save any student work and data that was already completed, you can archive it.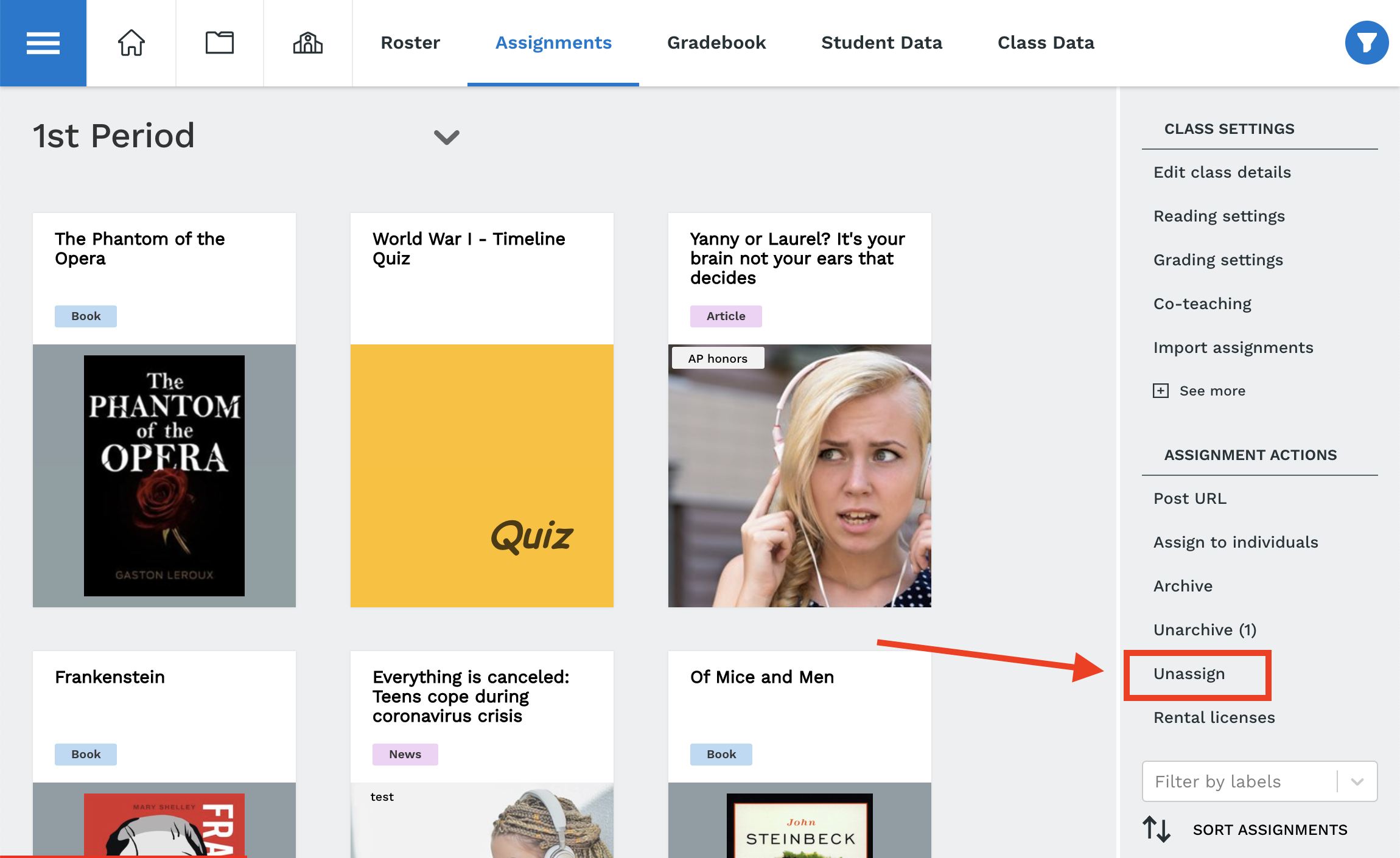 Select the assignment(s) you want to unassign from the class and click next.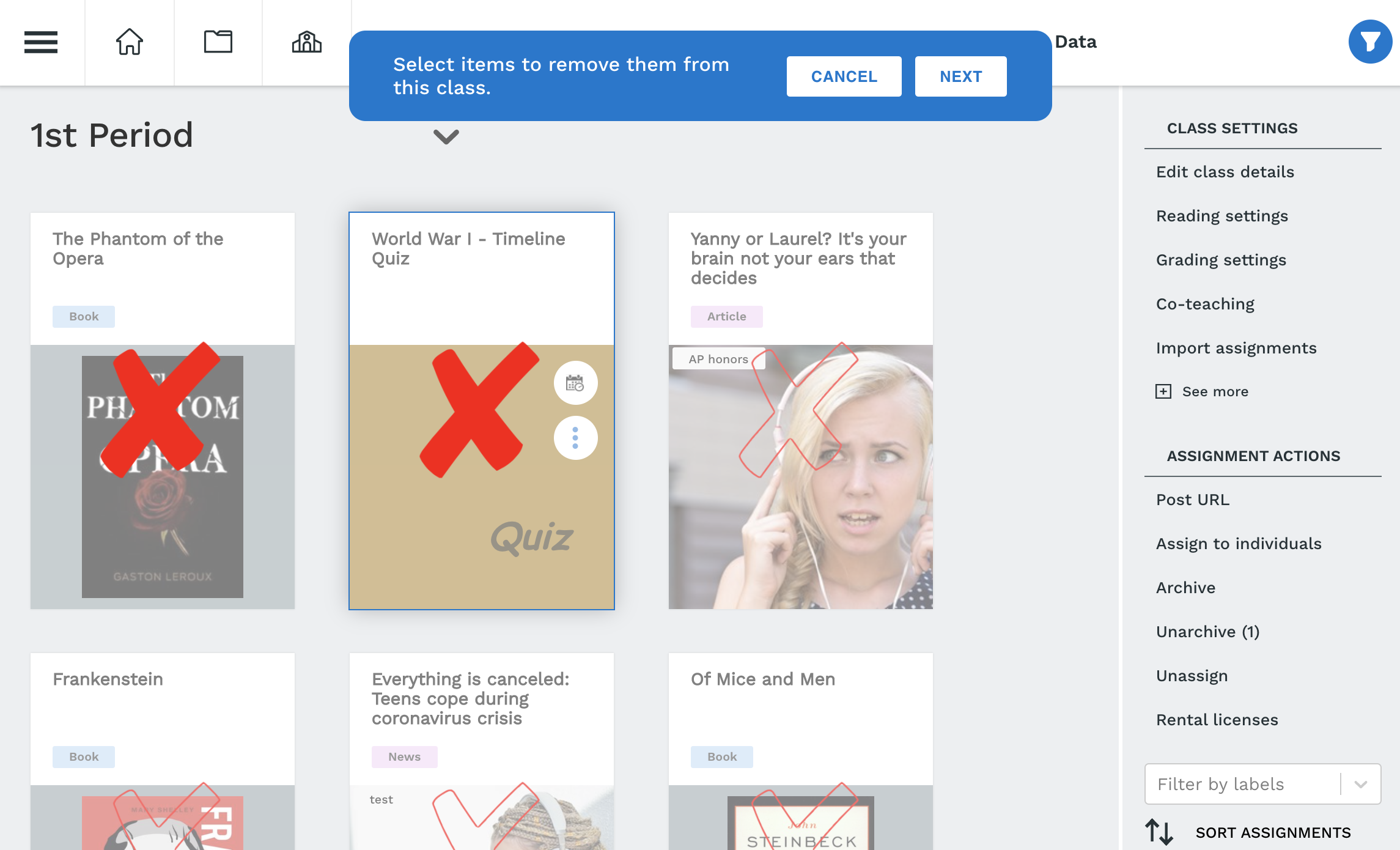 Keep in mind you will lose any student data for that assignment when you unassign text.