Syncing Grades
IMPORTANT: Students have to have opened the assignment from Schoology (by clicking the assignment link) at least once in order for that student's grades to sync back to Schoology.
STEP 1: First, enable grading for the assignment in Schoology. Click the gear icon next to the assignment.
STEP 2: Check the "Enable grading" box.
STEP 3: Select a grading category (Typically set up by school/district admins).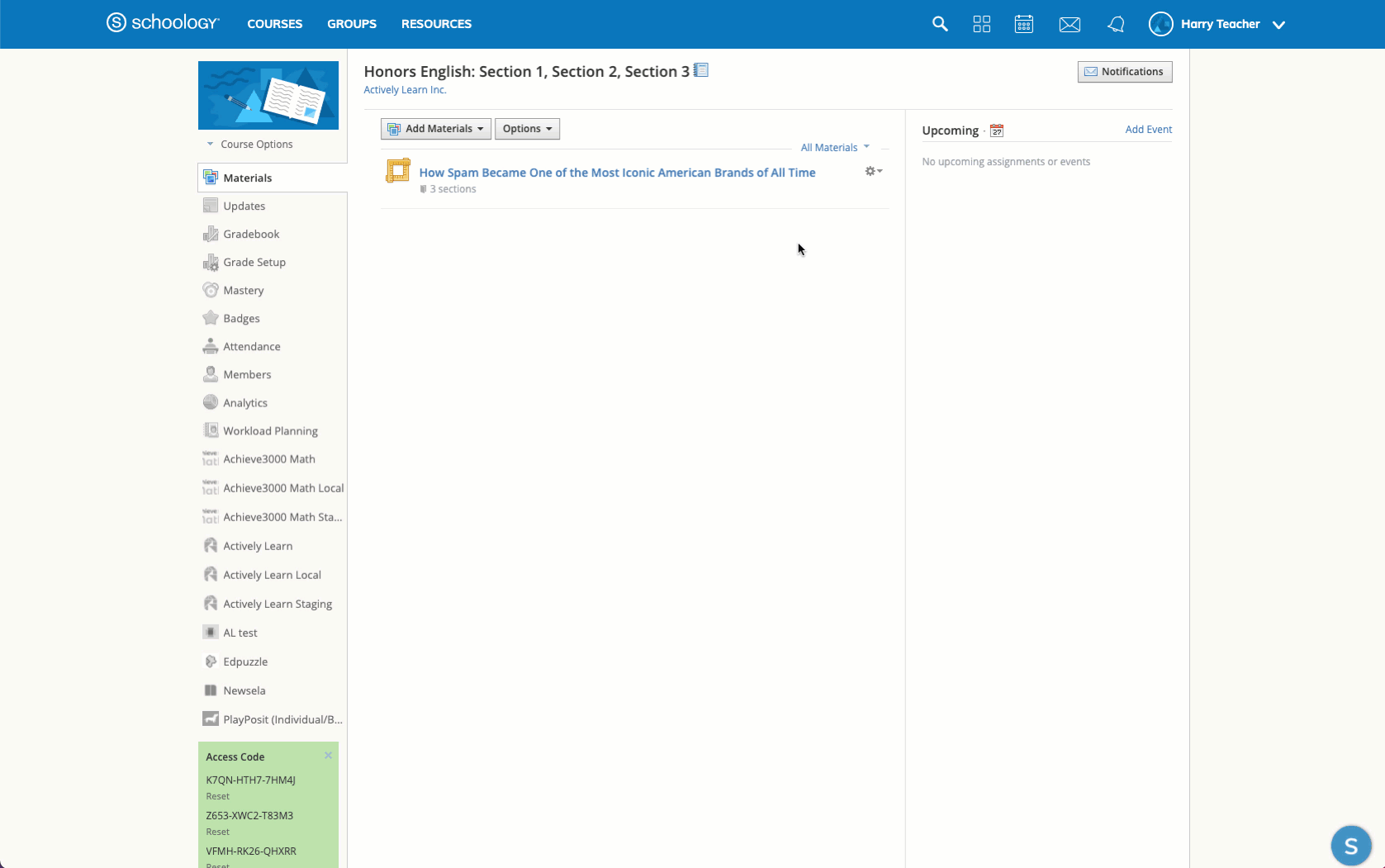 STEP 4: Go to the class in Actively Learn that you want to sync grades with Schoology
STEP 5: Go to the "Gradebook" tab in your class
STEP 6: Click on the button "Sync Grades with Schoology"
A pop-up window will appear with all assignments and the number of ungraded responses per assignment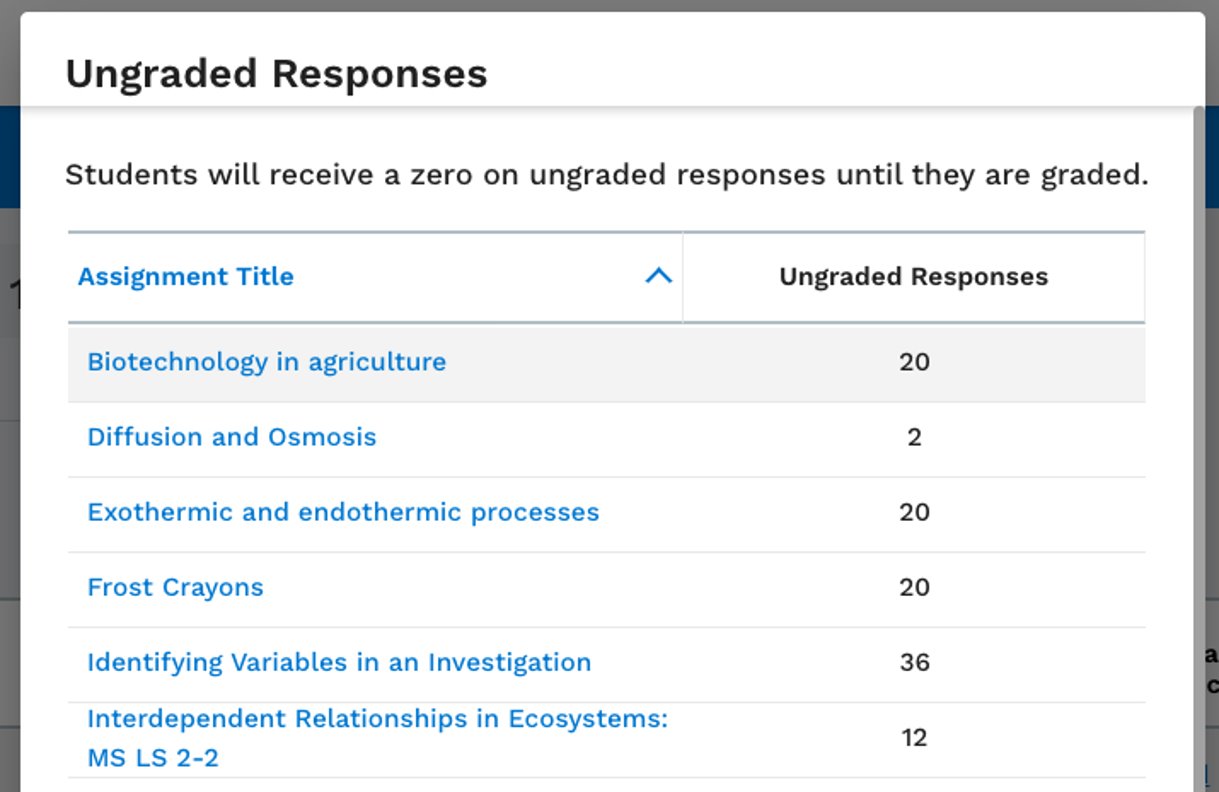 STEP 7: Click on the assignment you want to sync grades
STEP 8: Click "Sync Grades" and your grades should automatically sync to your course in Schoology