Actively Learn's online catalog contains thousands of cross-curriculum texts of different depth of knowledge levels with many aligned with common core standards.
Free PlanPersonal PlanTeam PlanSchool Plan 
The catalog allows you to discover and add content that you love. You can discover the thousands of cross-curriculum texts in our Catalog in three distinct ways: Featured Content Page, filters, or instant search.
Browsing the Featured Content Page
Once you enter our Catalog, you will see our Featured Content Page. On this page, you will see top curated content grouped by popular and theme.  Click on any of these tiles to add them to your Workspace.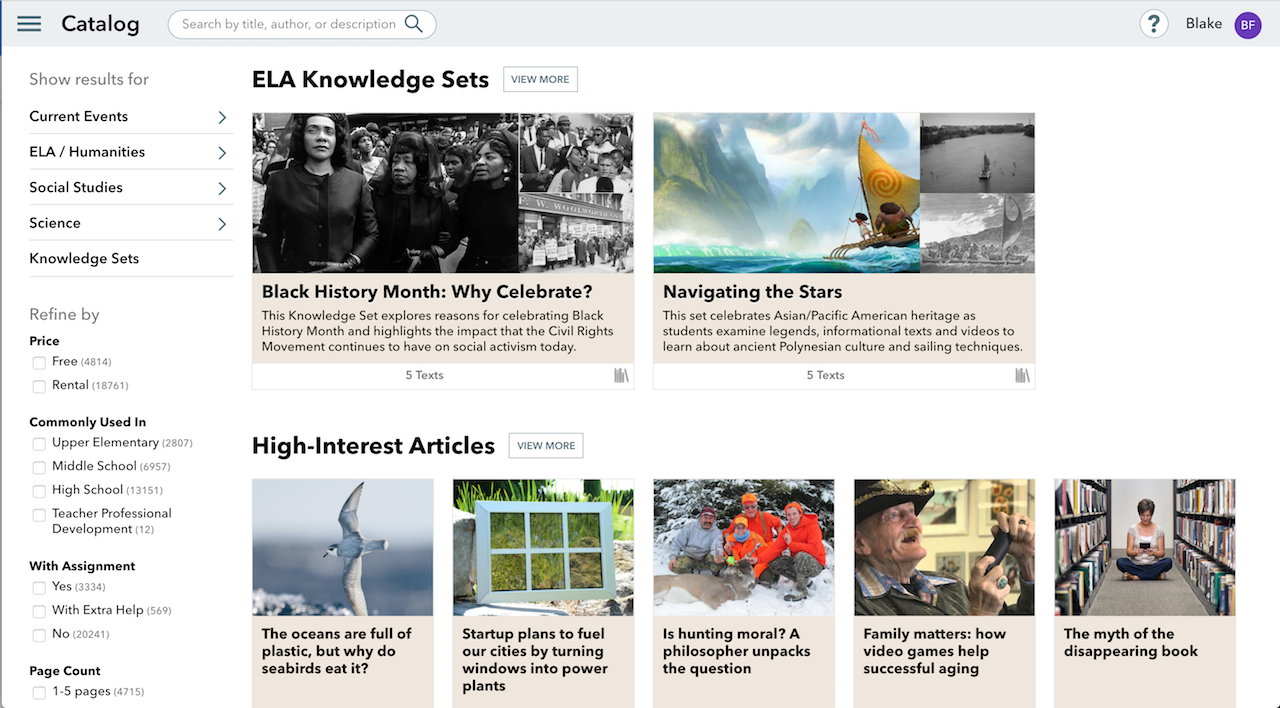 ---
Filters
All of our content is organized by multiple categories that appear on the left side of the Catalog, so finding what you need is simple. 
Select the category you want to filter by including:

Price, Commonly Used In, With Assignment, Page Count, Reading Level, and Standard Sets

Click on more categories to narrow results
Results will appear 30 text at a time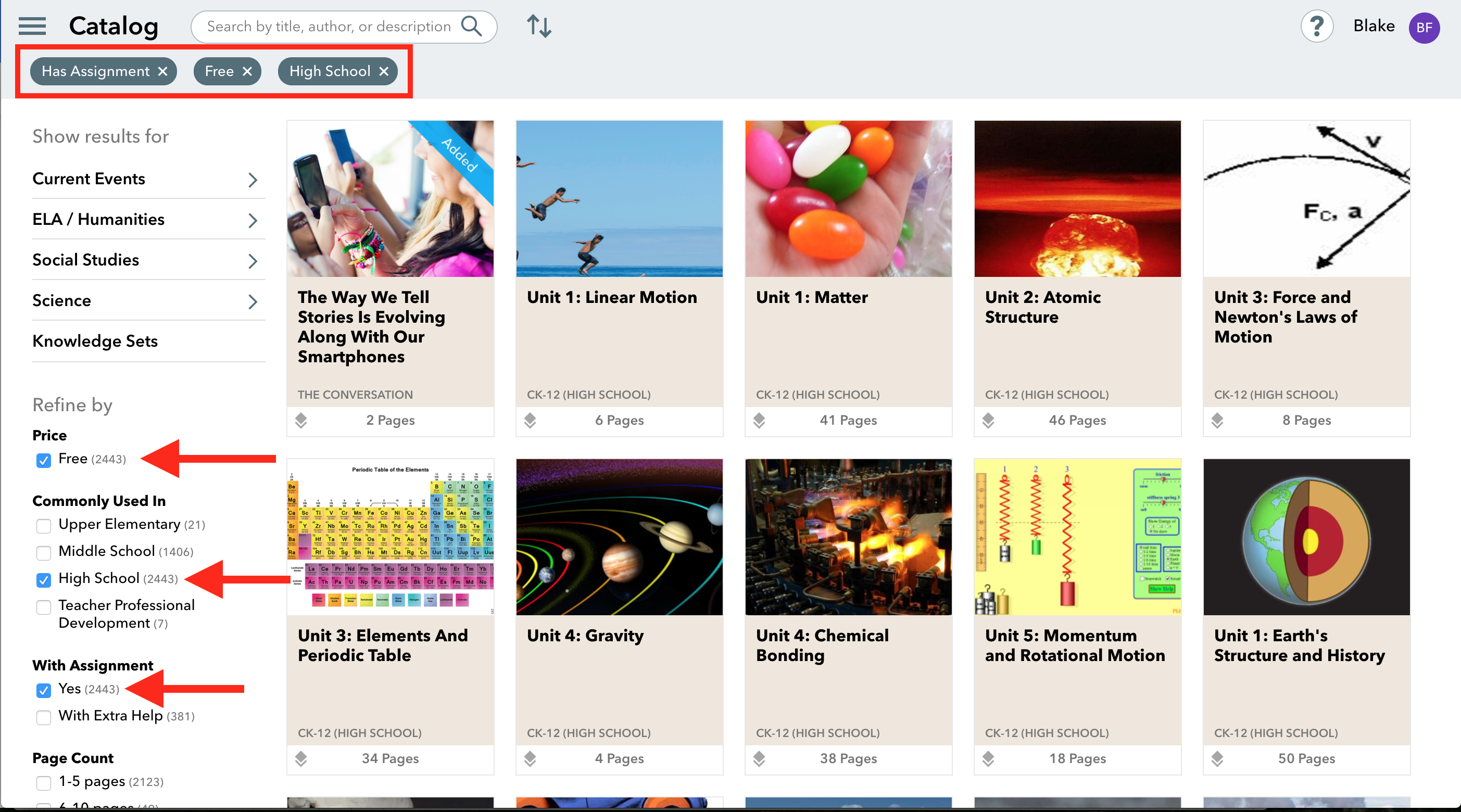 ---
Search the Catalog
If you have a particular title, author, publisher, or theme in mind, you can use our search box to instantly see if our Catalog has what you're looking for!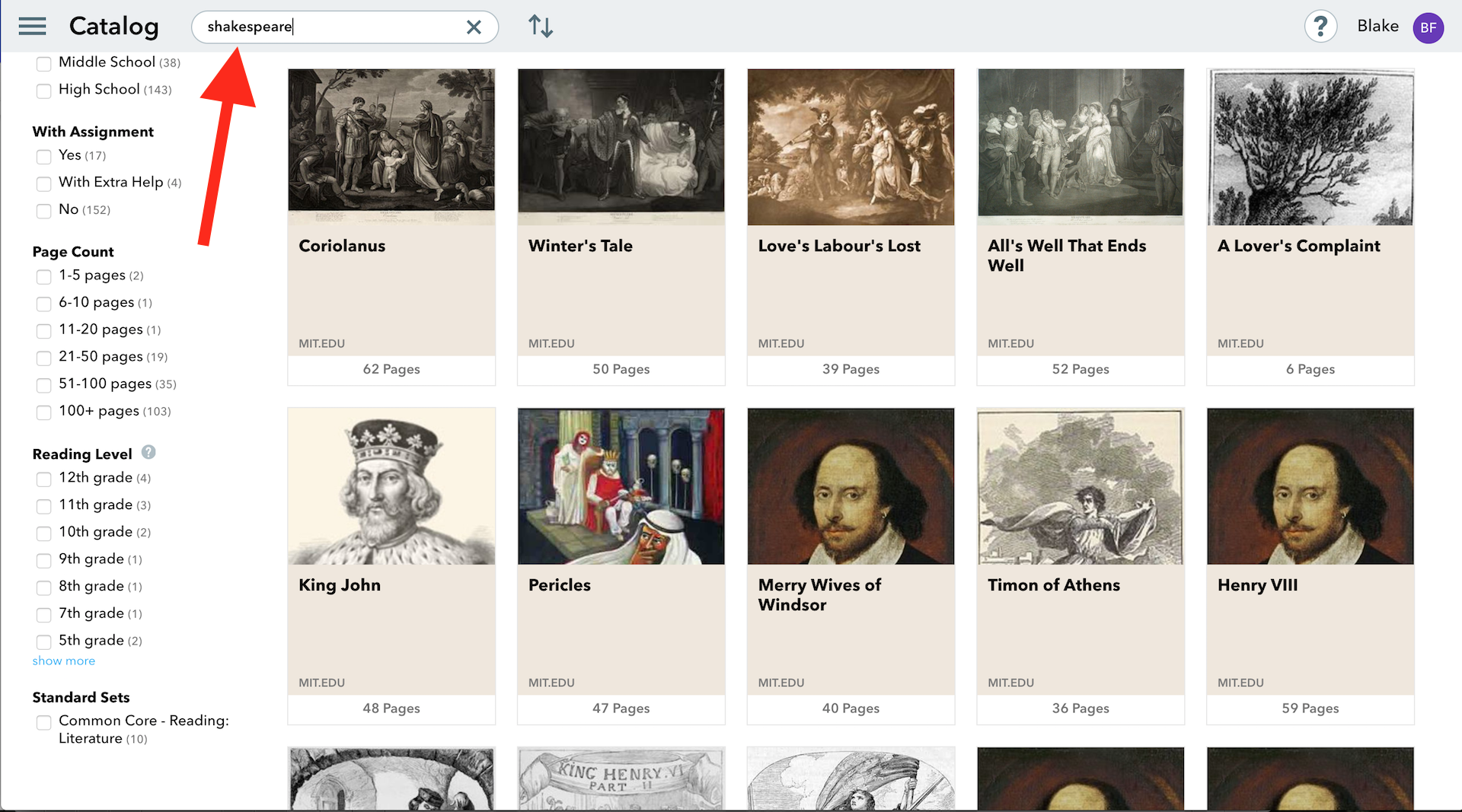 Popular searches
High-interest, low reading level text: Hi-lo texts are great for getting a reader's attention at a reading level that is accessible to them. Our Catalog includes a variety of texts that we have identified and tagged as hi-lo. Teachers can easily search for these texts by typing "high, low, hi-lo, hi" in the search box.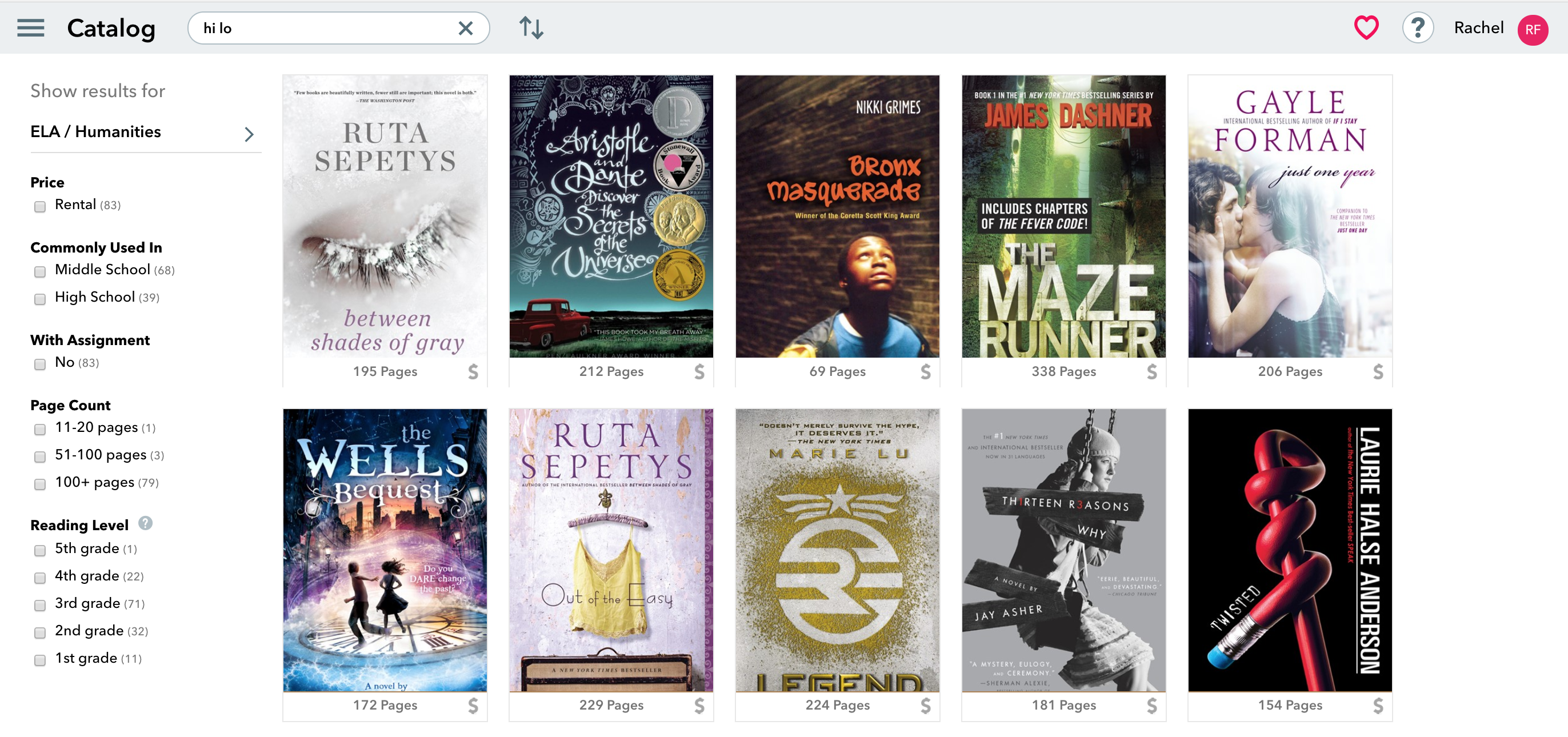 Culturally relevant text: With classrooms becoming more diverse and the impact texts have on students, it has become important for teachers to integrate culturally relevant texts. These texts can be found in the Actively Learn catalog by searching for key terms "culturally, relevant, culturally-relevant" in the search box.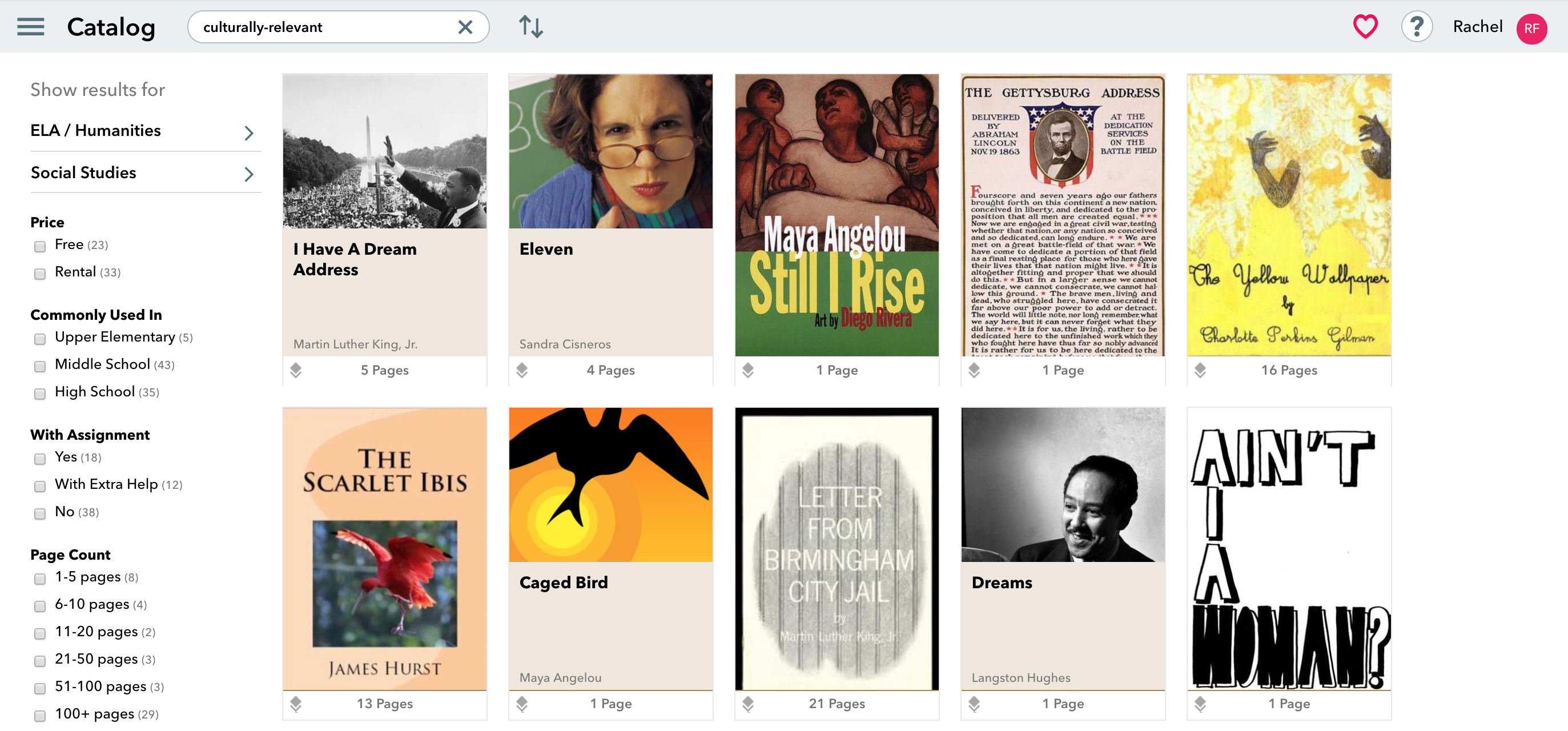 ---
Text details
When you select a text in our Catalog, you'll see a pop-up with the author, publisher, category, description, Lexile score, number of pages, an image, and price of the rental text. You will see options to preview the featured assignment, select the assignment, or to select the text without any questions, notes, or media. 
---
Requesting Texts
Can't find what you're looking for in our Catalog?
You'll see the "Request a Text" button when there are no results. Click it, and fill in the appropriate fields. Our team will review the request and contact the publisher.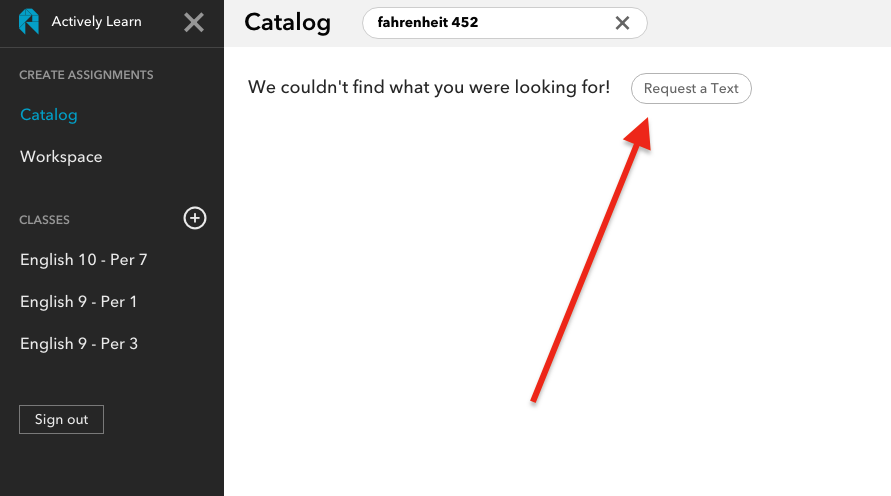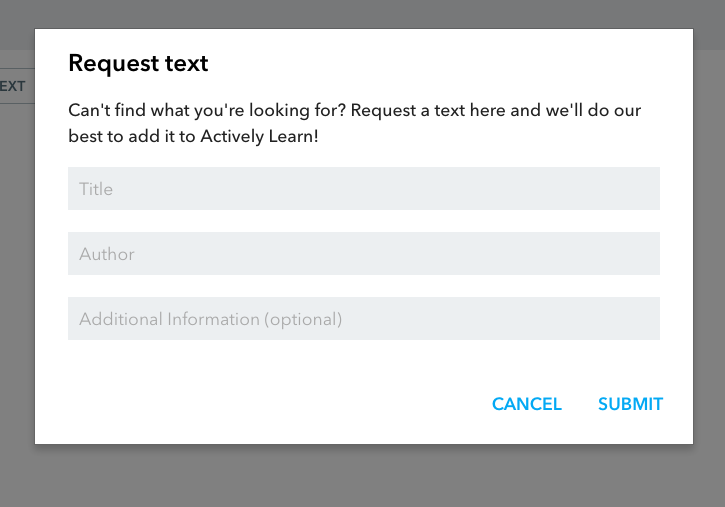 ---
Adding a text to your Workspace
Our Catalog has thousands of texts and pre-created assignments that you can use easily with your classes. We have canonical ELA texts, current events, high-interest articles, and free textbook materials across Social Studies and the Sciences. To add these texts or pre-created assignments, follow these simple steps:
STEP 1: Select "Catalog"
You will see our Featured Content page with curated categories (Current Events, High-Interest Articles, Classical Short Stories, etc)
STEP 2:  Filter the rest of our content by categories or search directly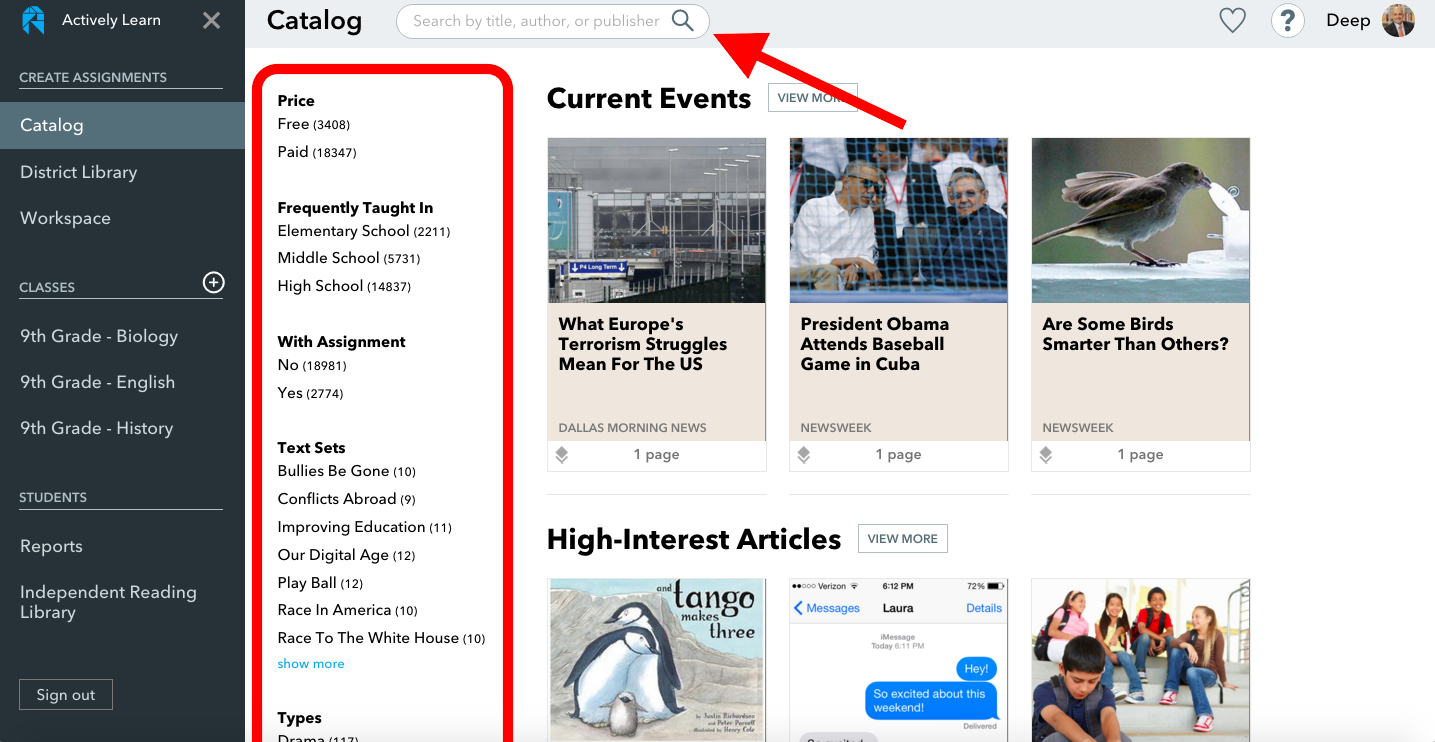 STEP 3: Select the tile. 
You can preview the text, add the text along with the featured assignment, or simply add the text by itself.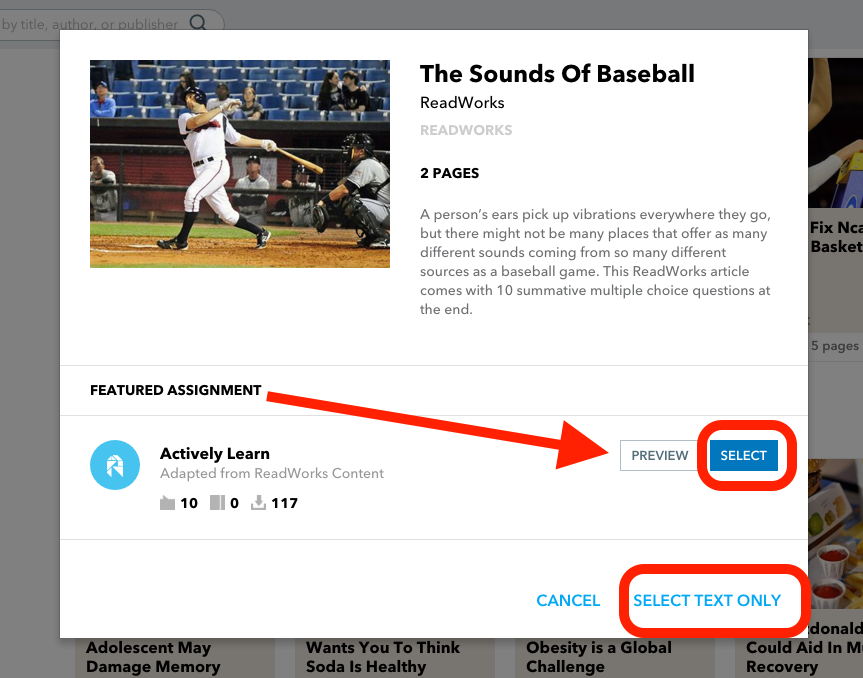 STEP 4. A confirmation will appear notifying you that the text is in your Workspace
 Click "Go to Workspace" to view your updated workspace
 Or "Stay in Catalog" to continue browsing