Actively Learn's Core Supplements offers a selection of assignments that provides teachers the opportunity to engage students in interactive digital assignments that are directly related to the core content they are covering in 5 McGraw Hill textbooks. Each page includes a wide variety of assignments including articles that connect to current events, primary sources, document based question assignments, interactive "You Decide" simulations, and explainers at a lower reading level (to name a few!). Core Supplements makes lesson planning easy by giving teachers and students an engaging variety of lesson types. Core Supplements offers supplementary assignments for use with any 5 of the following McGraw Hill Middle School and High School textbooks:
Discovering Our Past: A History of the United States, Early Times
Discovering Our Past: A History of the United States, Modern Times
United States History: Voices and Perspectives
United States History & Geography
United States History
Access the Core Complements by selecting 'Topics' From the Main Menu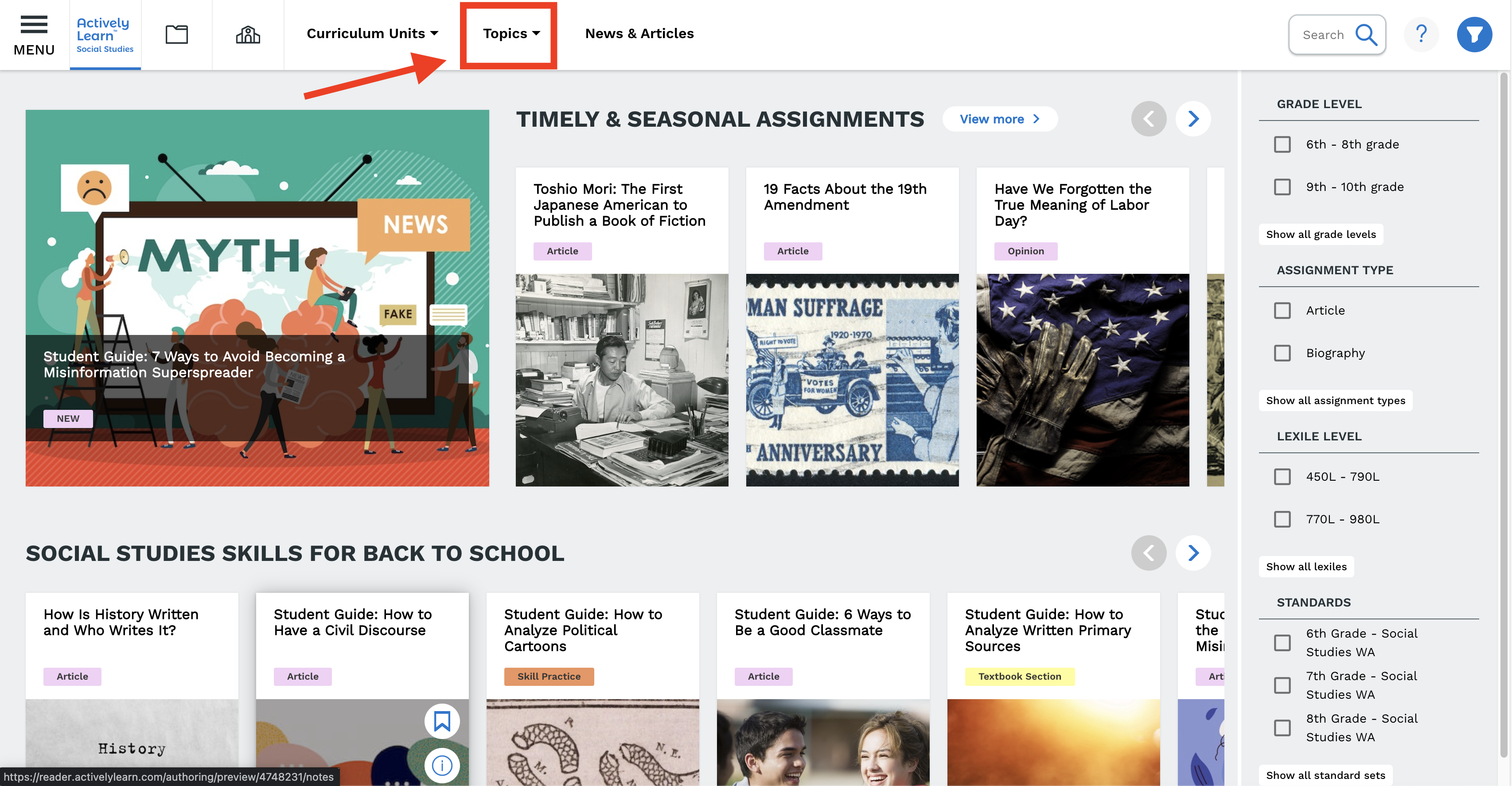 From there, select the title of the McGraw Hill textbook you are working in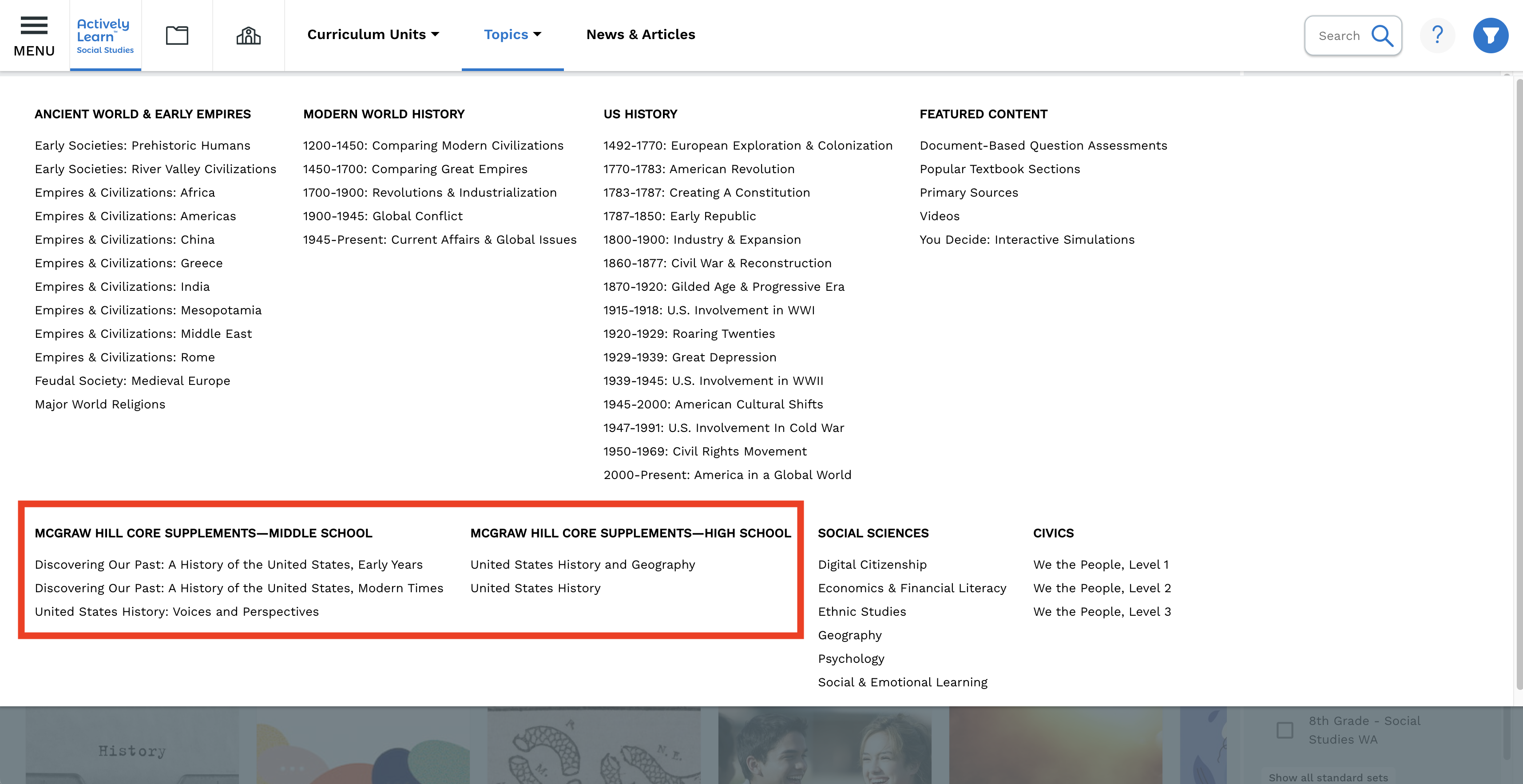 This will bring you to a page with curated assignments relating to the core content of the textbook, where teachers can explore Featured Assignments and Topic Supplements.