Actively Learn is proud to partner with Tuva Labs to bring authentic, engaging, and real-world Interactive Data Sets to our Science catalog.
What is an Interactive Data Set assignment?
Each Interactive Data Set assignment includes a curated real-world data set, interactive graphing and statistical tools, and rigorous pre-built instruction that supports guided-inquiry. Students will use the interactive tools to organize, manipulate and analyze the data set as they progress through each assignment.
How Do Students Use an Interactive Data Set Assignment?
The data set and interactive tools are placed alongside the pre-built instruction so students can quickly and easily move back and forth between the data and each question. Each data set has a number of different tools that students can use to analyze data.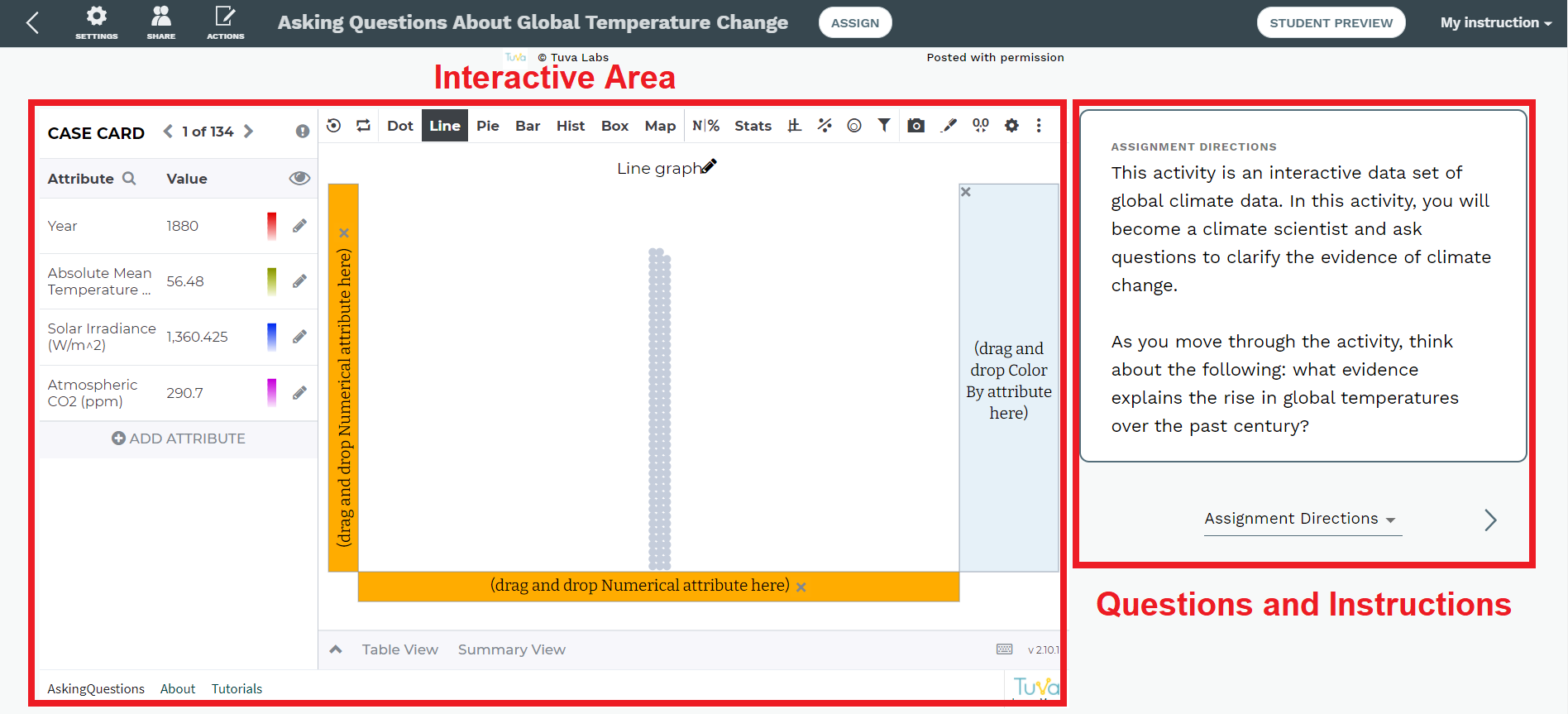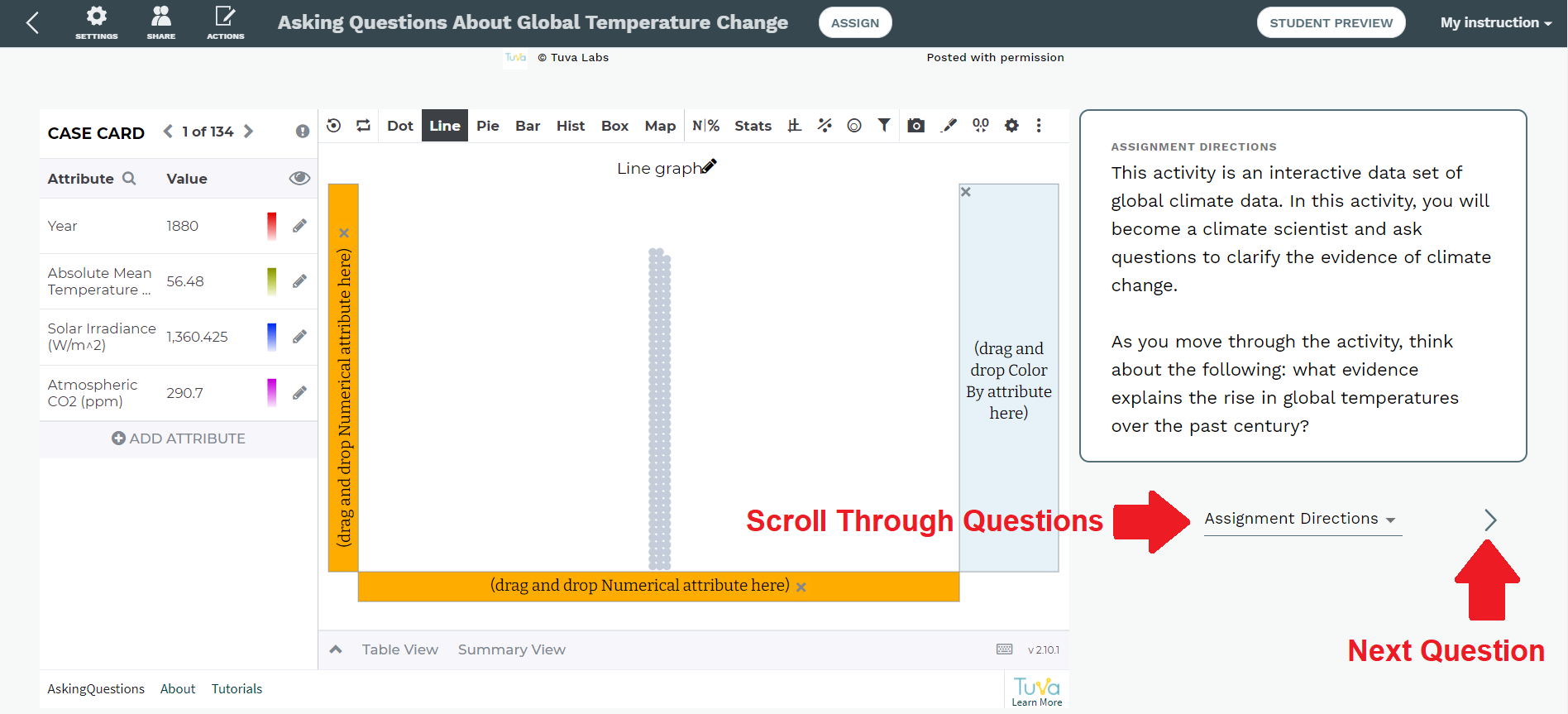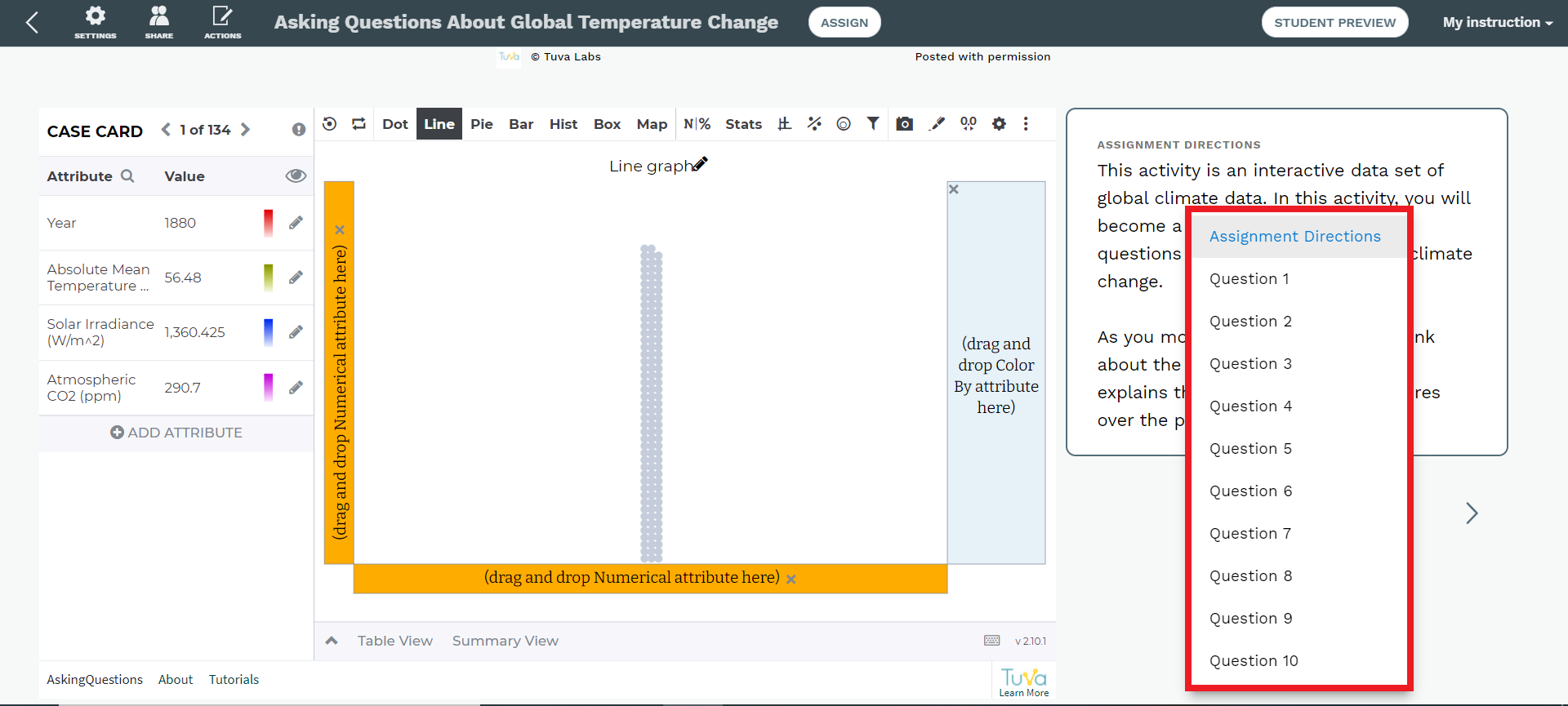 Before starting each assignment, students will be shown the video below which explains the key elements of the data set that students should be familiar with. You may find it helpful to use as a reference before using these assignments with your students
Where can I find Interactive Data Set assignments?
The Interactive Data Set assignments can be found throughout the Science catalog. Simply look for assignments with the blue "Interactive Data Set" label, or by selecting the Interactives tab in the Science catalog. You can also use the search function to locate these assignments.