When trying to import an internet article, you may run in to the text importing a blank page. Here is an example of an imported article missing text: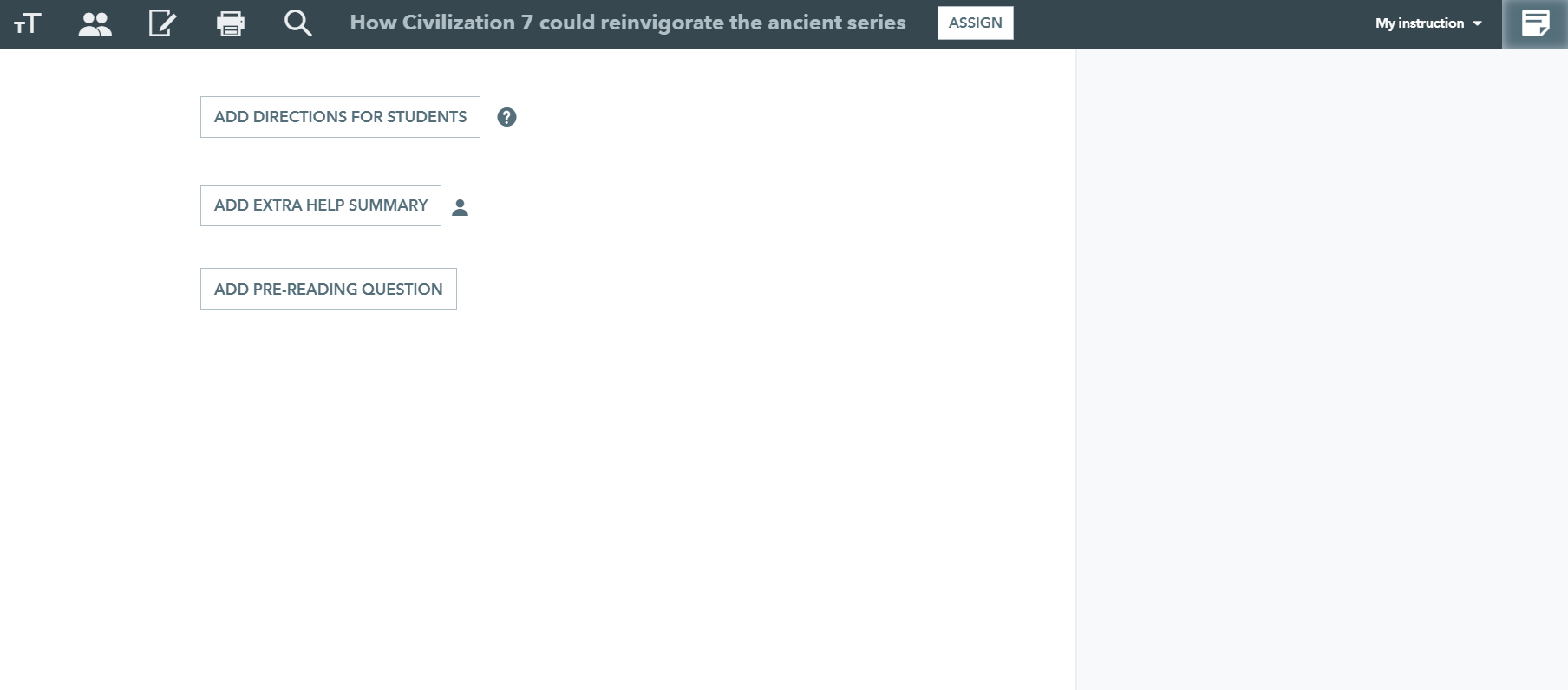 Solutions
If you run into this issue, you can install and try our Google chrome extension. This will help with importing articles from password protected sites, too. Learn more about our Google chrome extension.
Another possible solution is copying and pasting the text from the article into a Google Doc and import the Google doc into Actively Learn.
If you are still having issues importing an article, let us know by clicking "report text error"