Video assignments provide a different medium to engage students. When students reach an embedded question, the video will be paused until the question is answered. Most of our videos have closed captioning available for all types of learners.
Import videos
Want to import your own videos? Click on the link below.
Videos in the catalog
You can search a topic in the search bar of our catalog. If there is a video available for a topic search you've made, you will find a tab labelled "videos" next to related articles.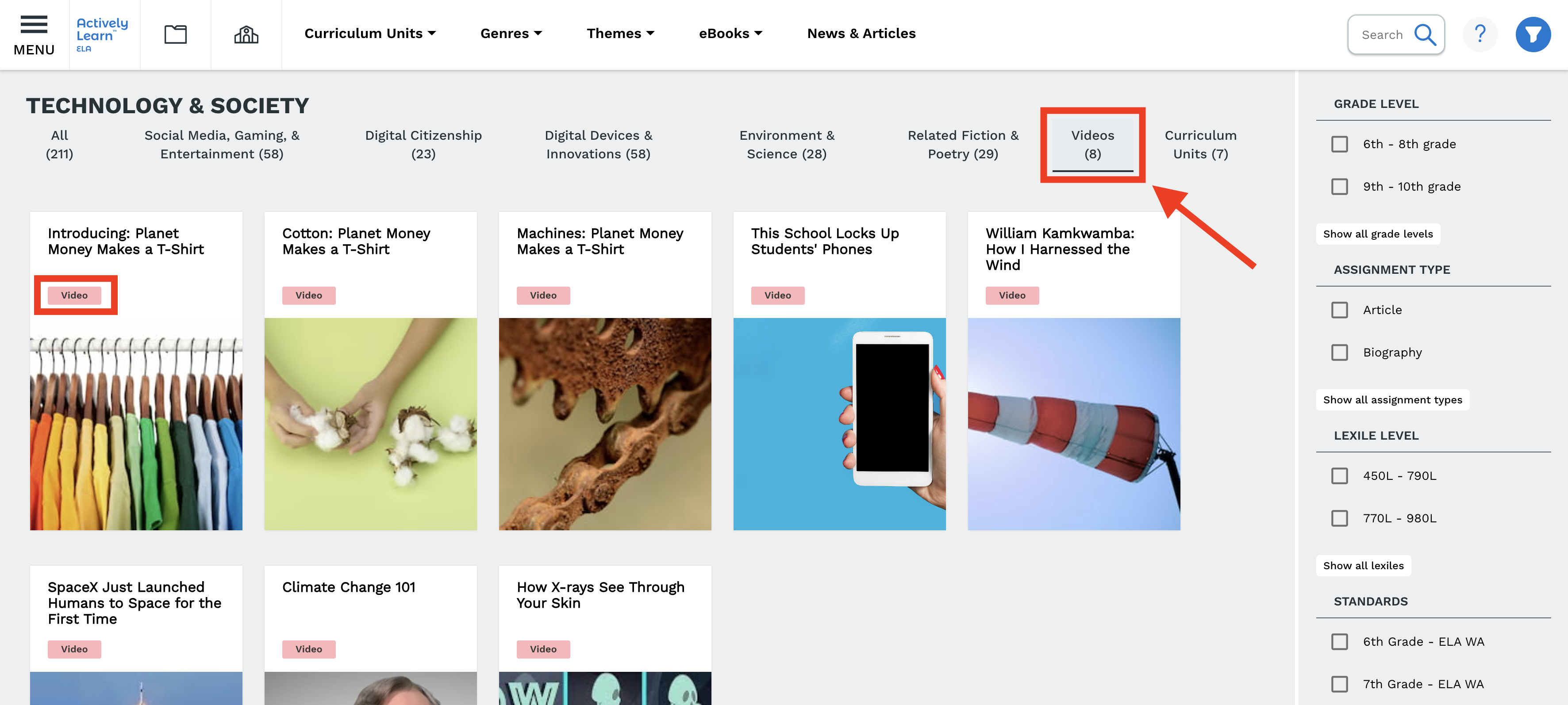 Assign to your class by clicking the "Assign" button or add it to your Workspace by clicking on the "Customize" button. Teachers can also view the assignment as a student by going to "Student View."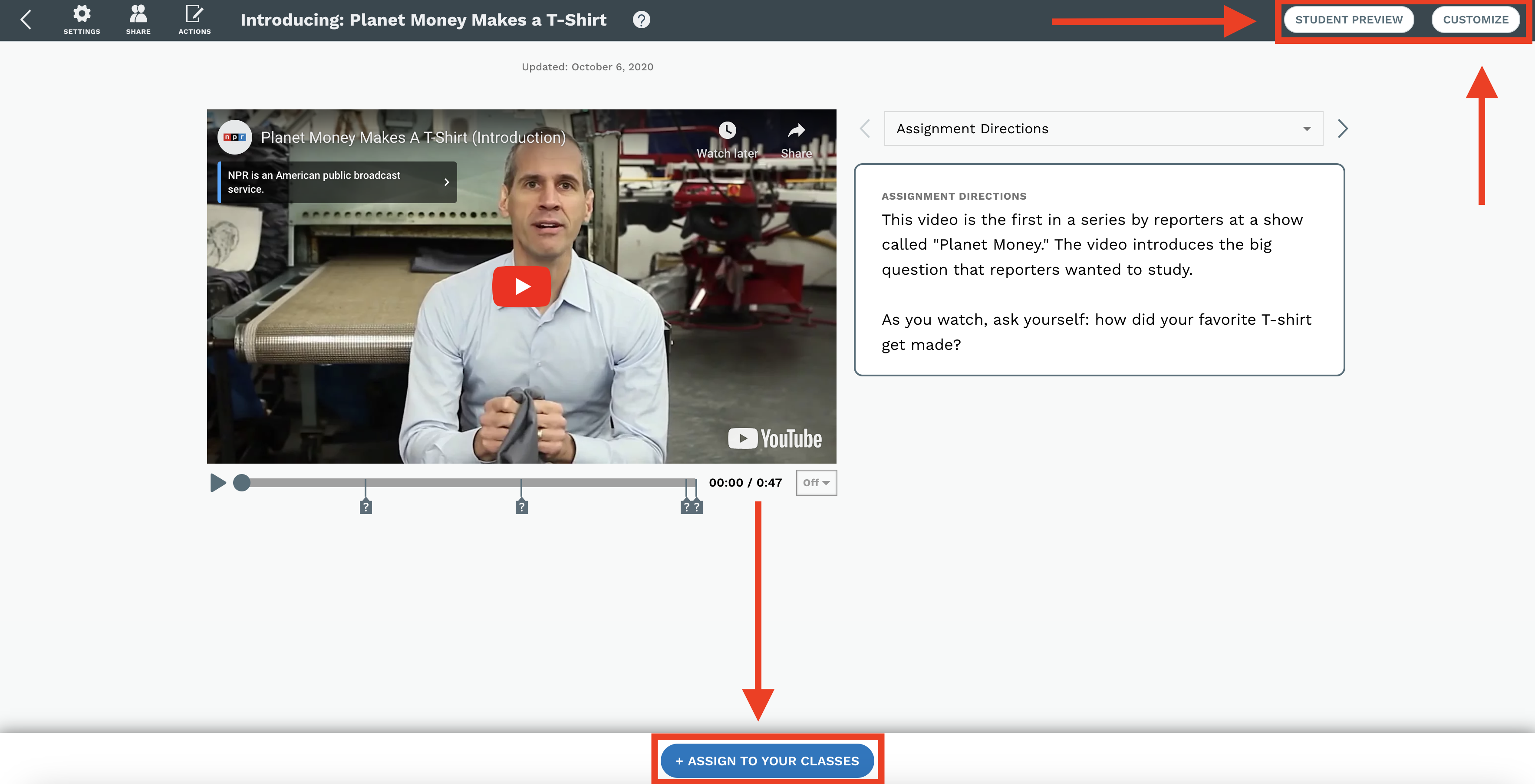 Student view

The video will pause for students on notes that have been added by the teacher. Students can select 'Close and resume video' to continue.
Closed Captioning 
Most of our videos have subtitles or Closed Captioning available for all of our users. Clicking on the "off" button will produce a dropdown menu with the option to have captions on or off.