Video assignments provide a different medium to engage students. When students reach an embedded question, the video will be paused until the question is answered. 
FYI:Our content team will be uploading and curating video assignments. Currently, teachers are not yet able to upload their own videos. 
Videos in the catalog
If there is a video available for a search you've made in our catalog, you will find a tab labelled "videos" next to related articles.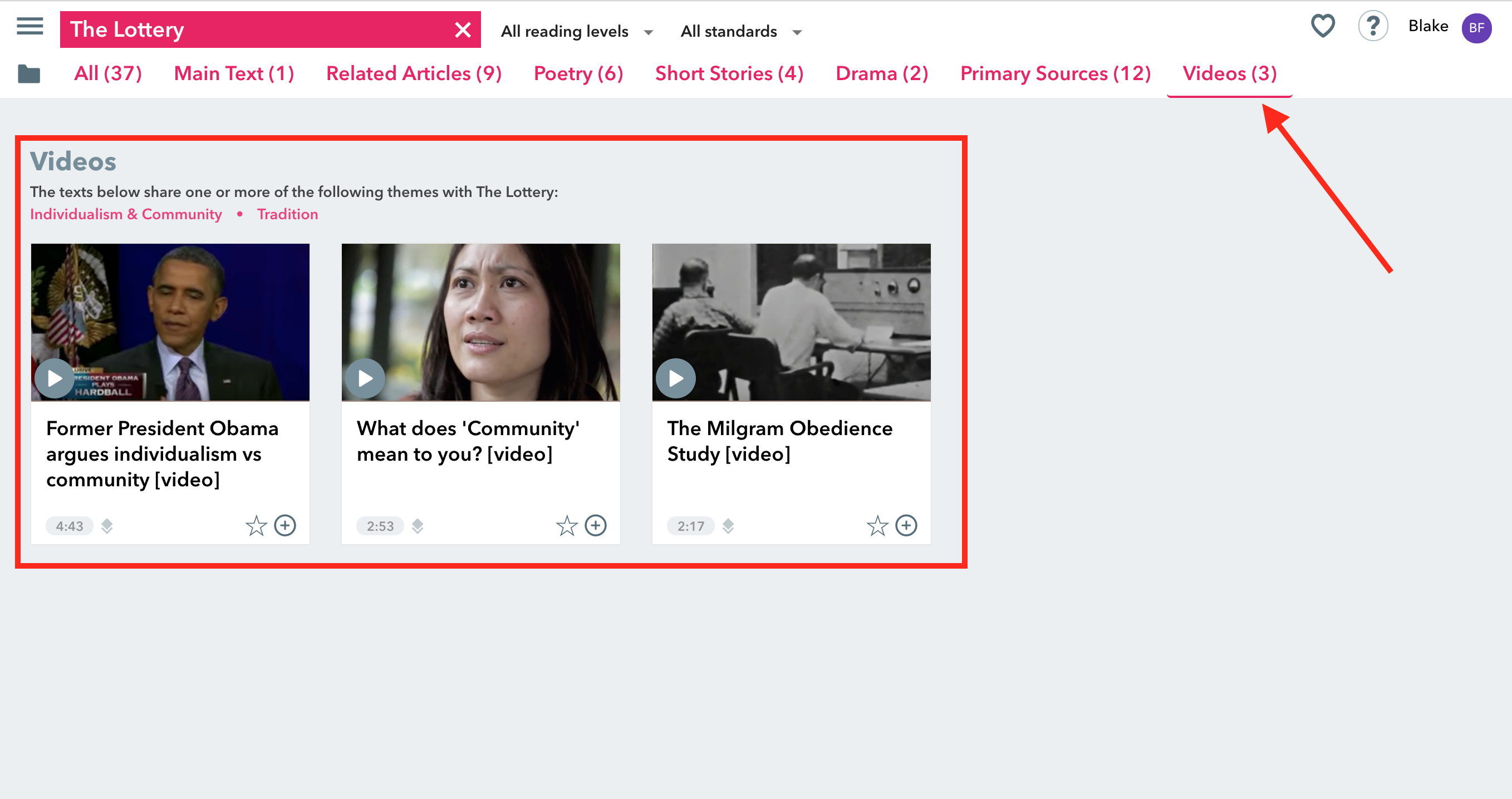 Assigning or adding to workspace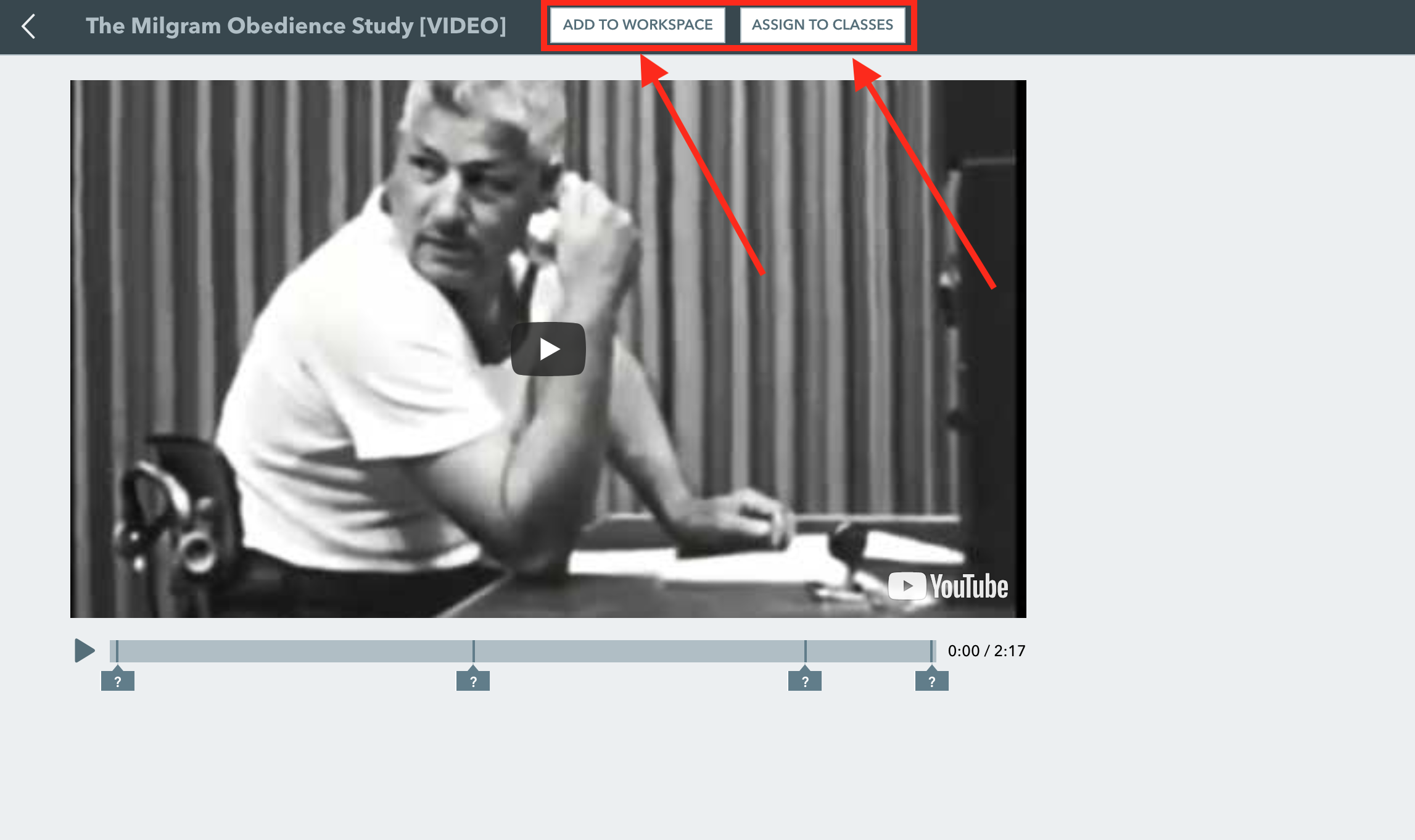 Student view