It can be helpful for Teachers to see what students see in Actively Learn. This is what Student Mode is for.
When is student mode helpful?
To join your own classes as a student, and see how students read your assignments.
To join other teacher's classes as a student to support SpEd students you may be working with.
For professional learning. You and your peers can now read assignments together while still having one account for use with your classes.
STEP 1: Navigate to your account menu in the upper right of the screen.
STEP 2: Select "Switch to Student Mode"

STEP 3: Read the message, letting you know how Student Mode works, then click proceed.

Joining a class in Student Mode
Joining a class in Student Mode is exactly how students join your classes in Actively Learn. To join;
STEP 1: Simply click on the + in the Classes section of the main menu.

STEP 2: You'll be prompted to join the class using: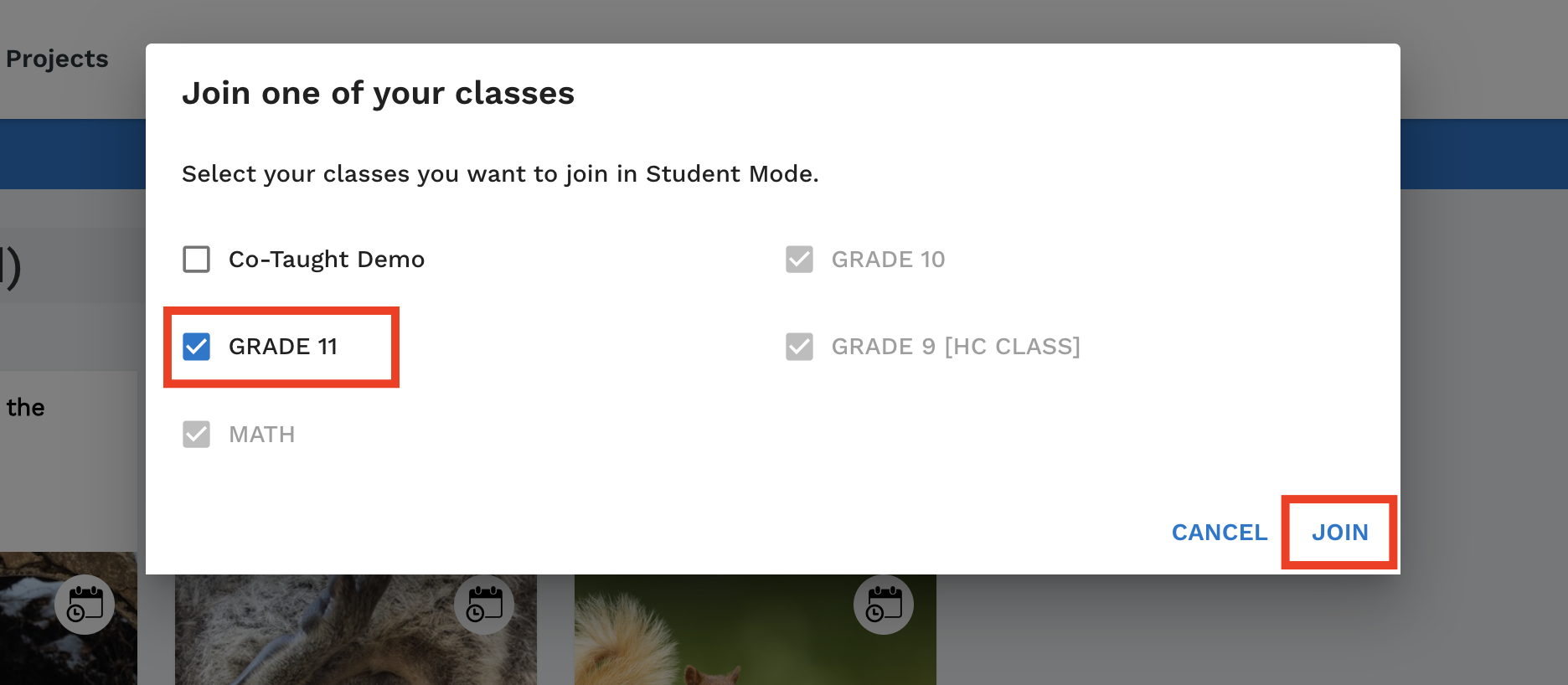 Join class via class code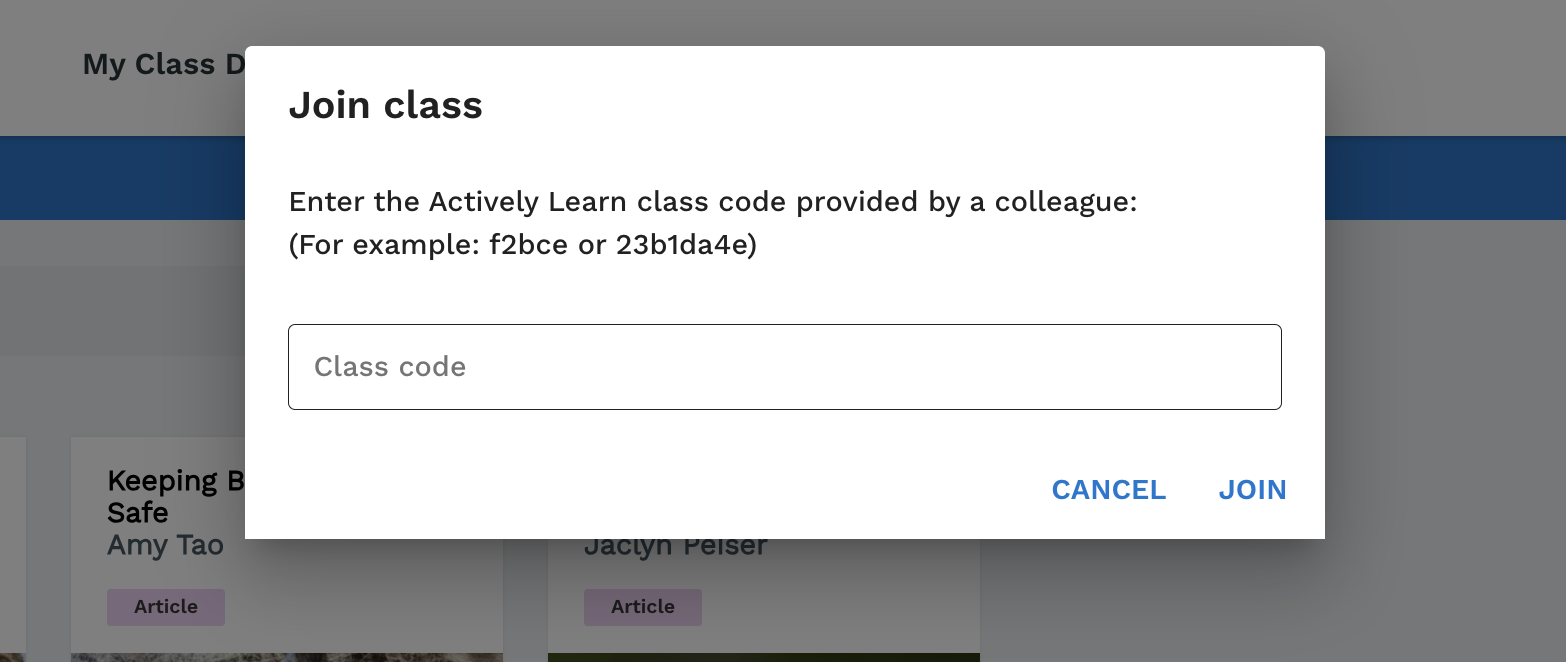 ---
Exiting Student Mode
The easiest way to leave Student Mode is by clicking on the blue "Exit Student Mode." This will return you to your normal teacher view.