Actively Learn strives to be an industry leader in student data privacy. Due to this, new Freemium teachers will need the consent of their building's administrator before they can create classes, roster students, or assign content in their Actively Learn account. An administrator will only need to approve this once per school.  
How this works:
Step 1:
Teachers will be prompted to input their admin's email address at the bottom of this pop-up: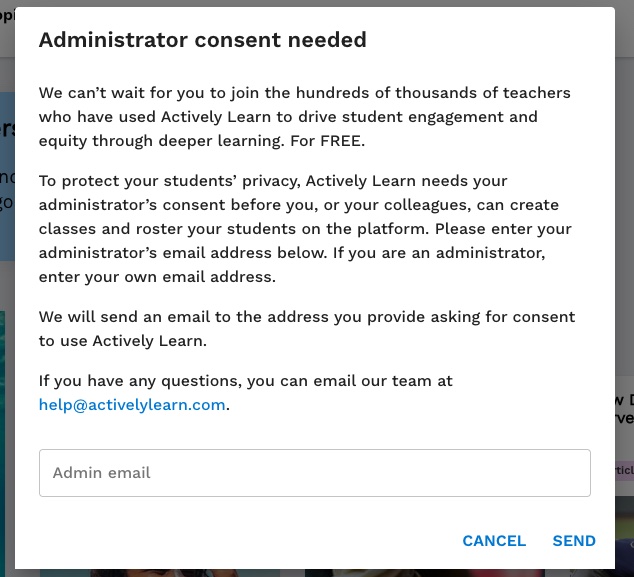 Step 2:
Their admin will receive an automated email. Please see an example of this email here: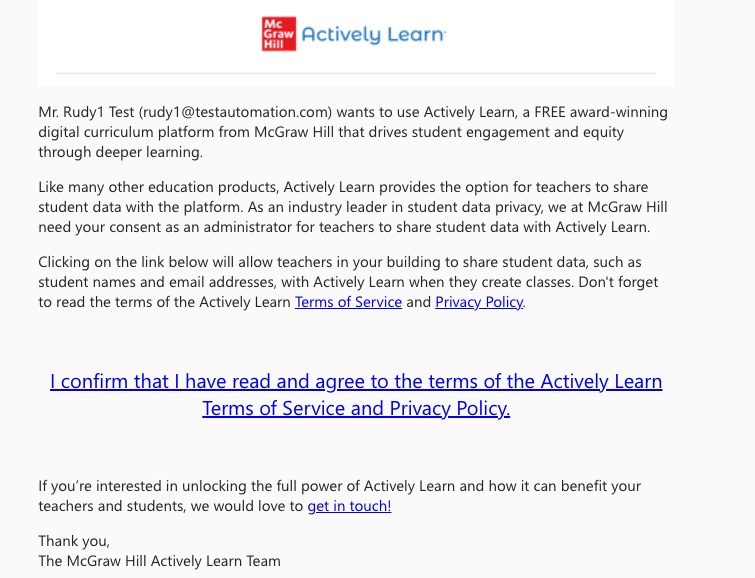 Step 3:
The admin will click on the link in the email to grant consent. 
Step 4: Teachers will receive an email notification that consent was granted. They can now open their Actively Learn account, create classes, and assign free, award-winning content to their students.
Note: If you are a teacher who has already submitted a consent request and you are receiving this message within your Actively Learn account, your admin has not yet completed the consent request. At this stage, teachers can opt to email a different building administrator as well.