Effective feedback is critical for student development and deeper learning. Actively Learn allows teachers to easily see student activity and give feedback in real-time!

Tips for effective feedback:
Timely
Students need to know how they are doing as they work. More frequent feedback will minimize students making the same mistakes. Also, students will likely not visit feedback given on assignments that are completely graded.
Be specific and focus on process
If a student receives a good grade, stay away from comments that focus on the result such as "Good Job." Instead let them know what they did that was great. For example, "This is a great example of supporting your argument with evidence from the text." This will keep students focused on the process.
Actionable
Give students examples and directions on how to improve. Leaving feedback of "How?" and "Why?" does not help guide students in improving. Instead give students direction they can apply such as "Adding examples will help your readers understand your point of view. Here are some examples from the text you could have used: X,Y, and Z"
Check out this blog on Effective Feedback for deeper learning
---
Assignments with Ungraded Questions
STEP 1: Select the appropriate class
STEP 2: Make sure you are on the 'Assignments' tab
STEP 3: Here you will be notified if there are ungraded questions for an assignment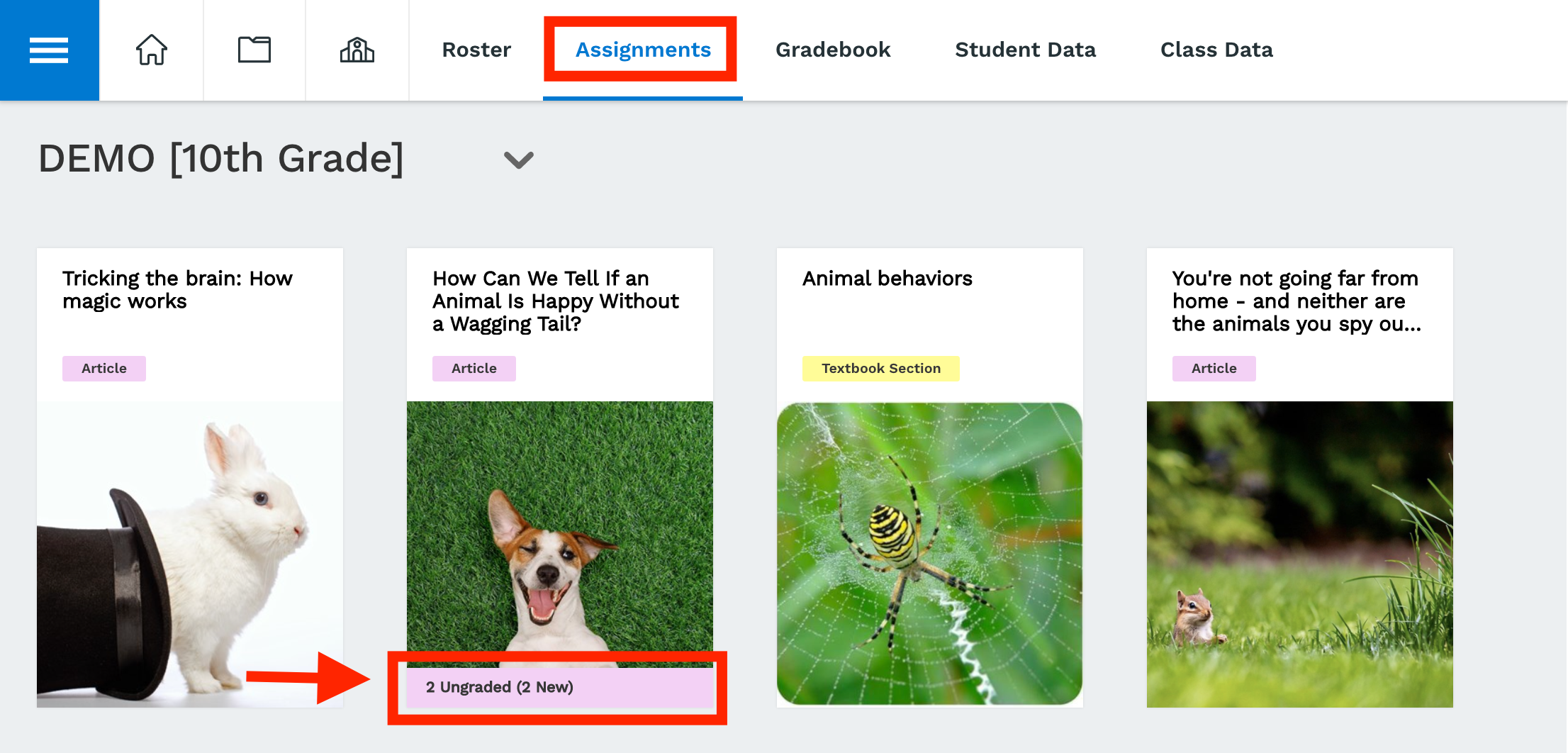 ---
Grading in an Assignment
Actively Learn uses Marzano's Standard Based Grading. You can change the labels that appear for your short answer responses and customize the point values. Simply access your gradebook settings to make these changes.
The default grading bands for Actively Learn assignments are Advanced (100-91%), Proficient (90-71%), Developing (70-51%), Incomplete (50-1%), and Zero (0%).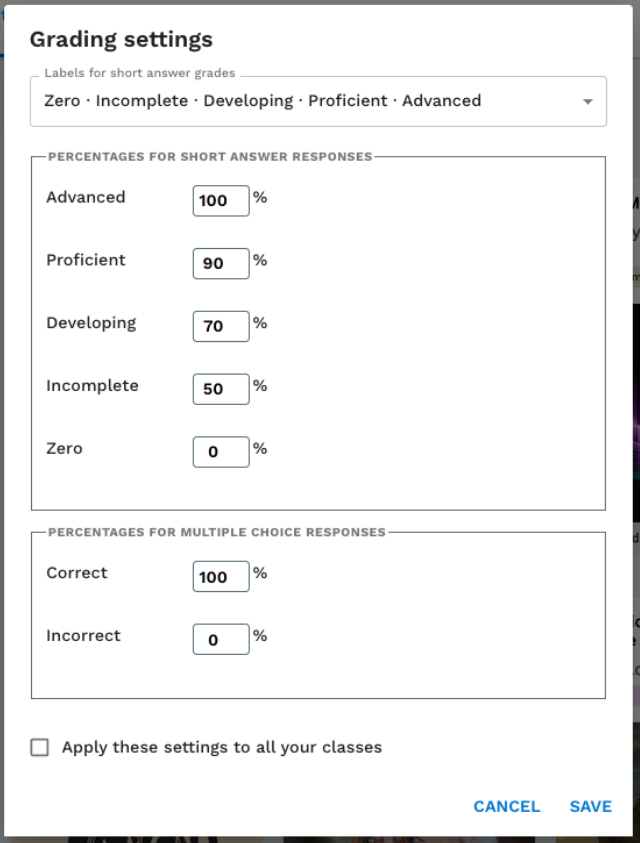 FYI: Multiple choice questions are automatically graded
STEP 1: Select the 'Grading' panel
STEP 2: Teachers mark answers based off their grading settings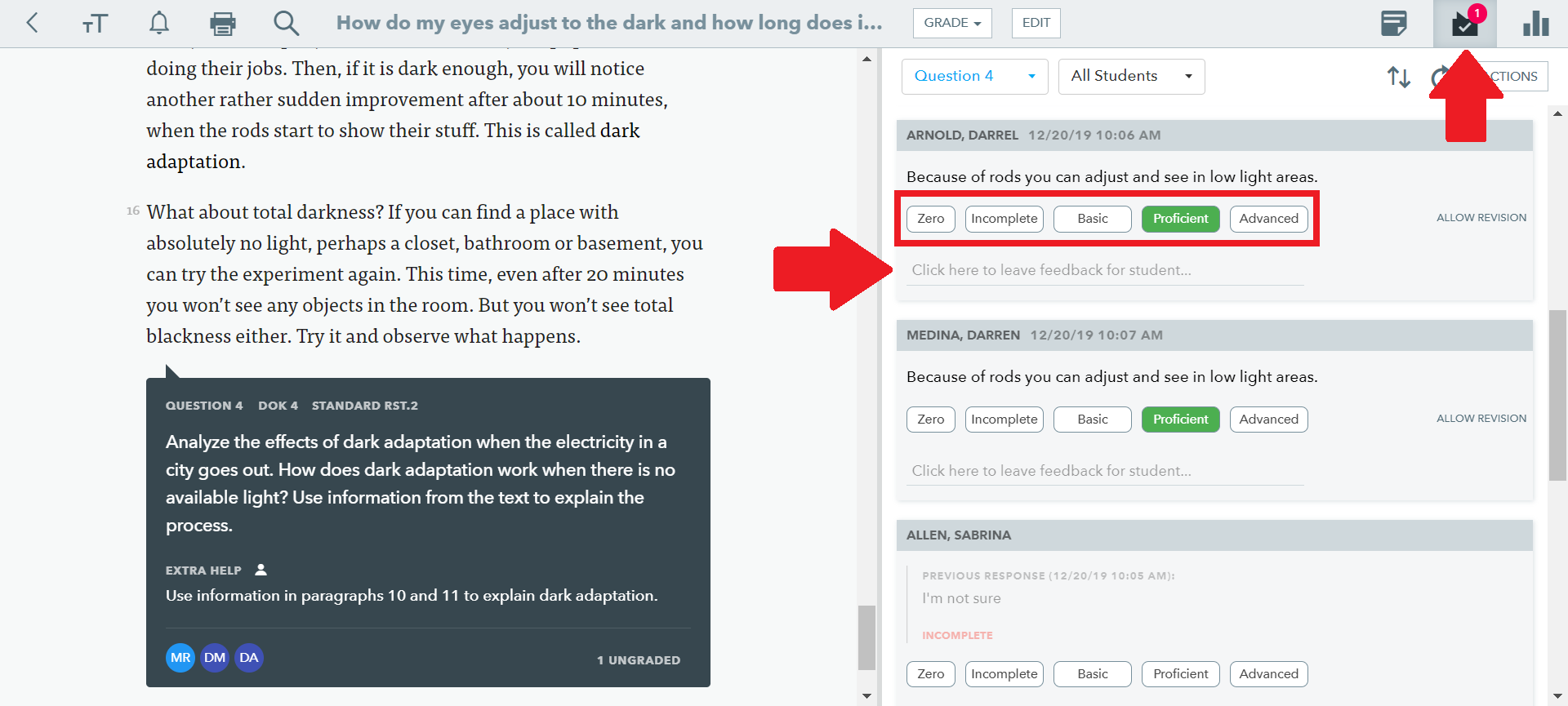 STEP 3: Teachers can add a comment to the grade
Teacher's last 50 comments are stored in an autocomplete drop down.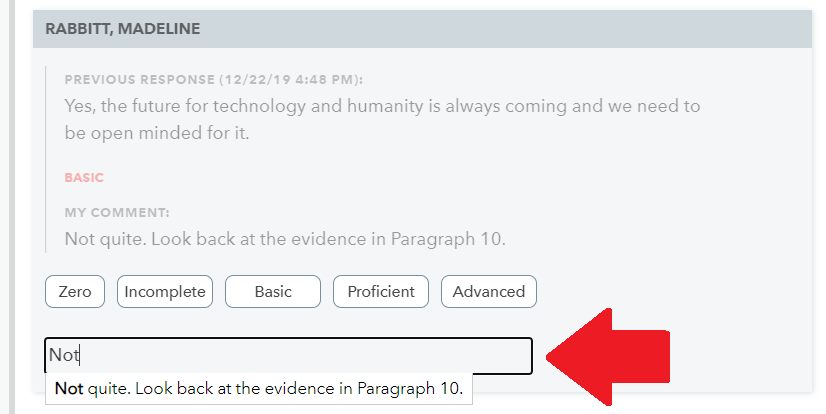 STEP 4: Students will receive their grades and comments immediately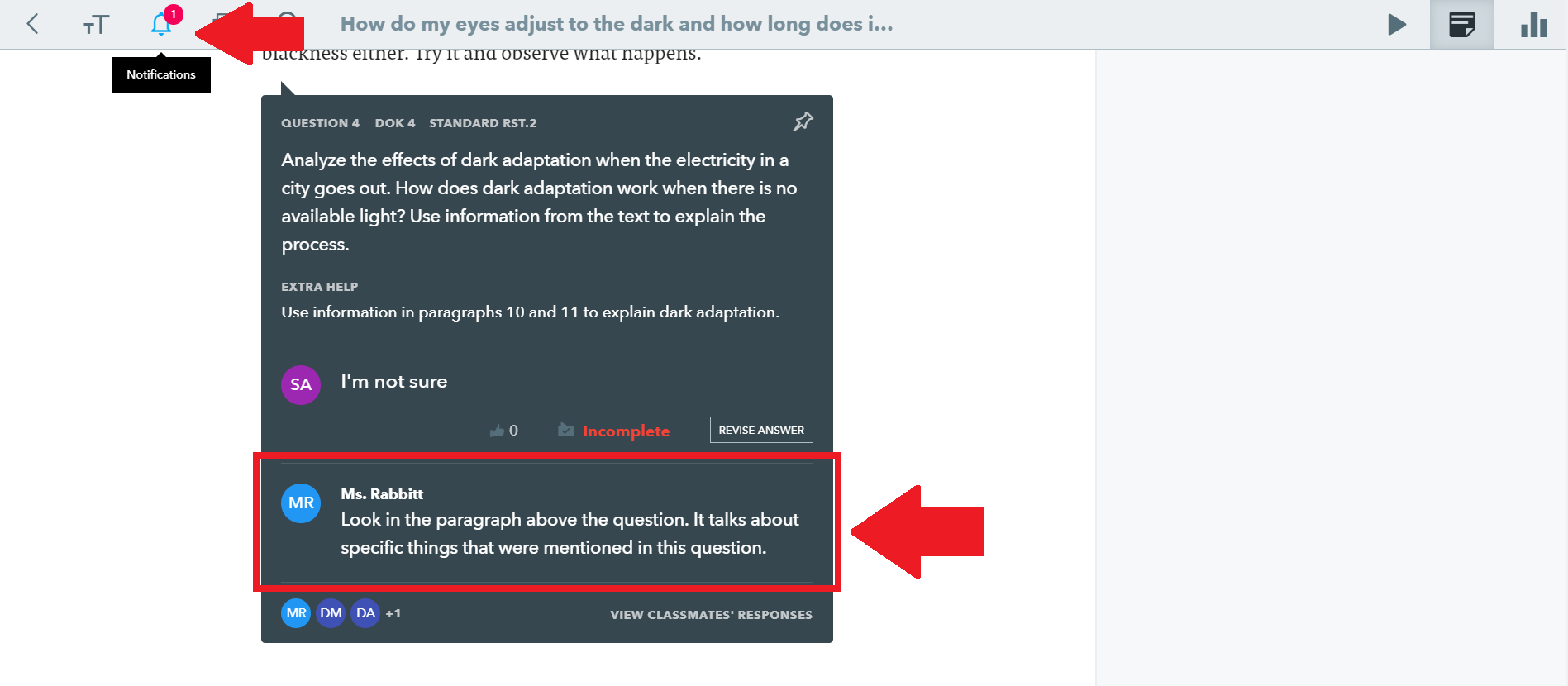 ---
View Previous Responses
Student
Students can see their previous responses and feedback before submitting their revised response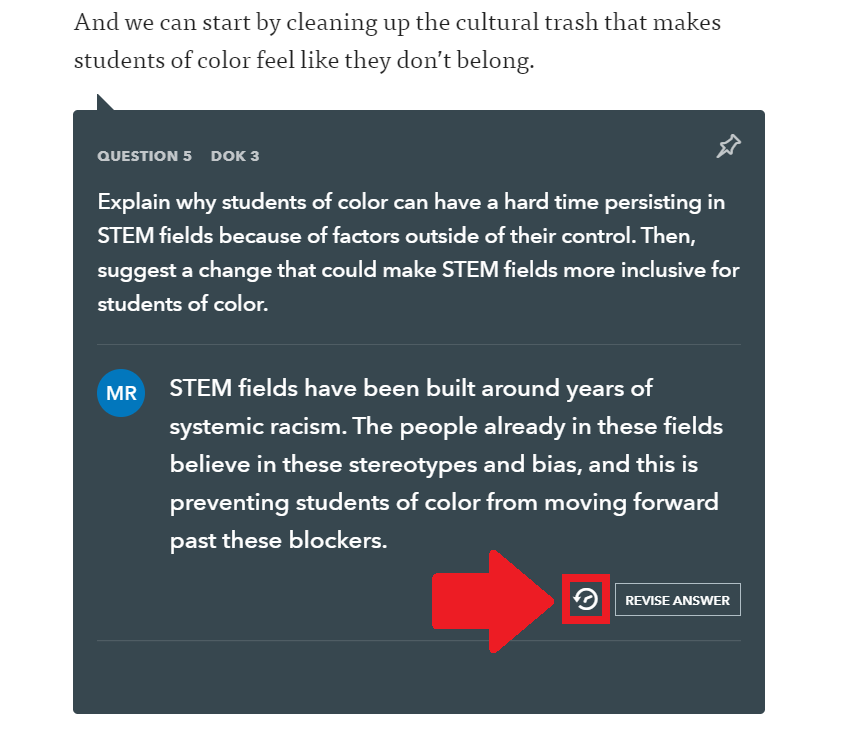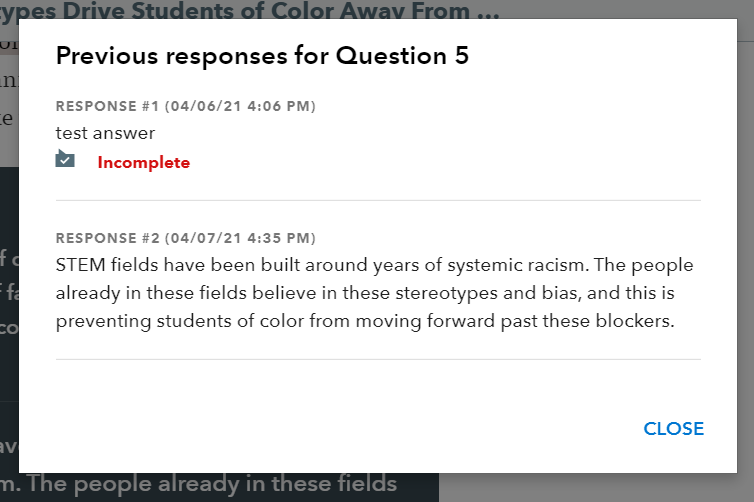 ---
Other Grading Features
Teachers can grade anonymously (great for projecting and modeling answers!)
Teachers can print out a summary of their student answers