After students submit an answer to a question it becomes immediately available for you to grade. (Multiple choice questions are automatically graded.)
When a student wants to change their answer. There are 3 different ways for them to do so.
Undo answers
Students have 5 seconds to undo their answer after submitting a response.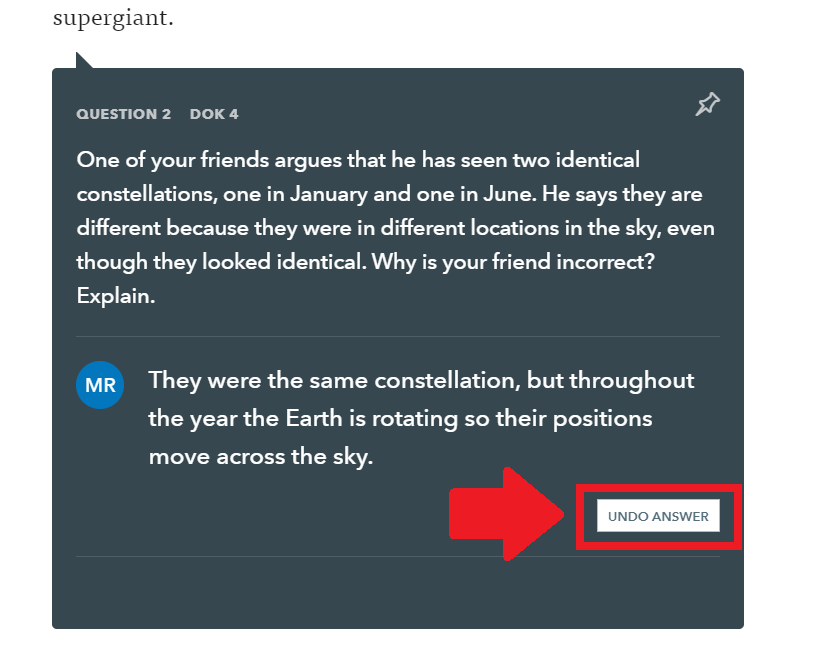 ---
Retry answer
After 5 seconds, students can request that their teacher reset their responses by clicking the "Revise Answer" button.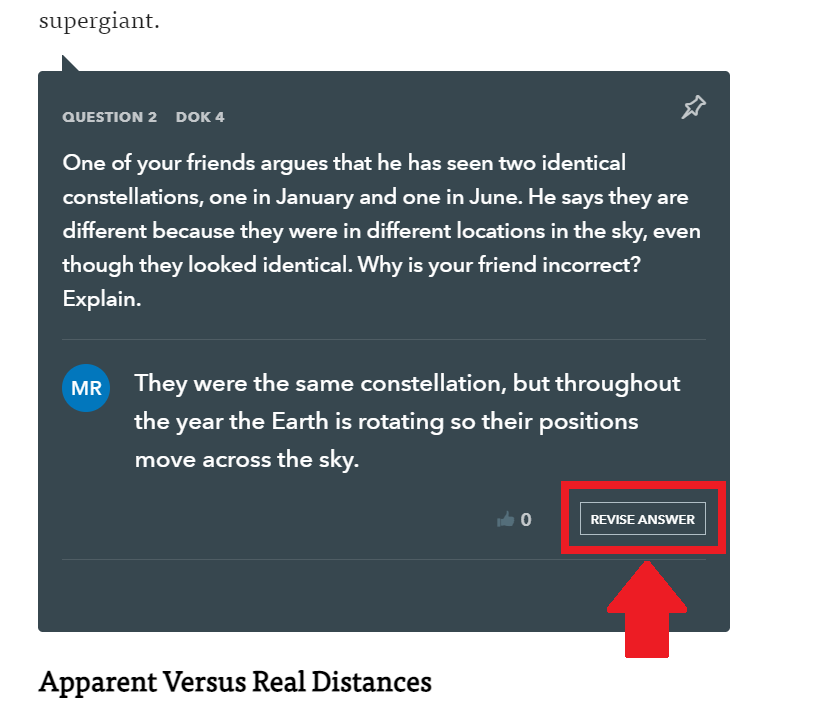 The teacher will be notified that this student would like to try again.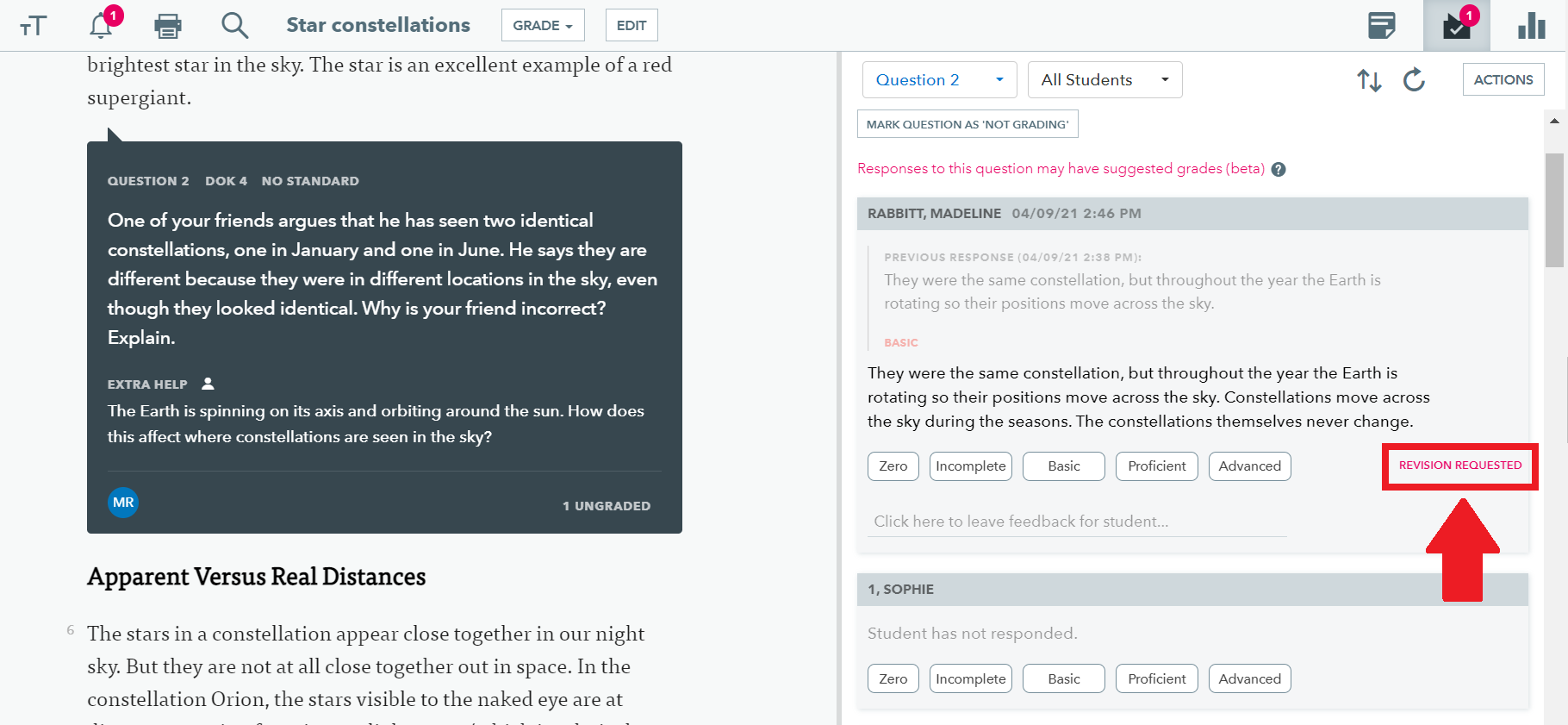 After a student submits an answer, they may request to revise their response. Allowing students to re-attempt the question is helpful, especially if they're incorporating your feedback! You can also do this in bulk for all requests in the assignment.
STEP 1: Students select "Revise Answer"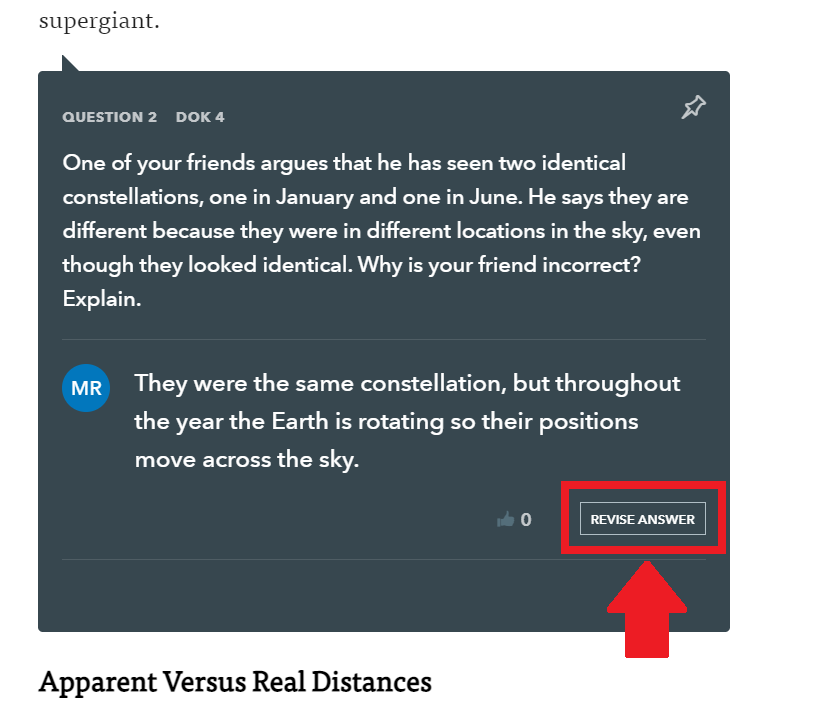 STEP 2: You see a "Revision Requested" in the grading panel.

STEP 3: Click on "Allow Revision"
STEP 4: Any comment you left for the student is visible to them, and they can now re-attempt the question.
You'll always be able to see any of the student's prior responses in the question as well as earlier grades you assigned them.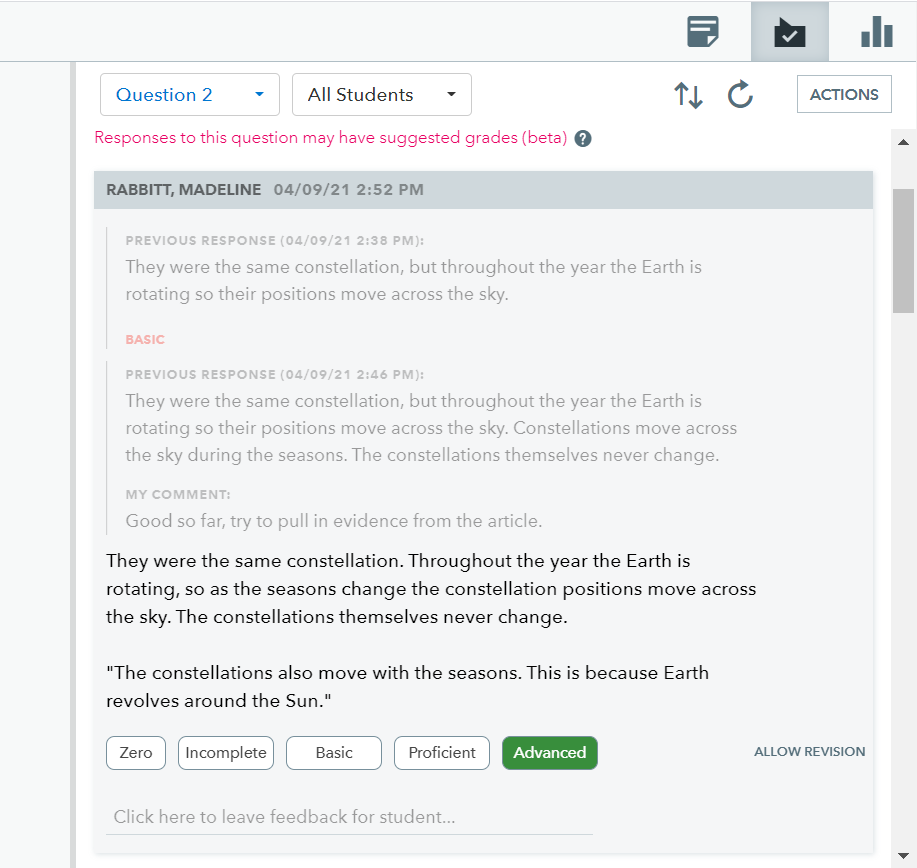 ---
Unlimited revisions
Teachers can allow let students freely edit their answers until graded.
To enable this option, click the "Class Settings" gear icon next to the class name and then "Class Reading Settings" in the menu that appears.
Uncheck the 'Responses are locked until you allow revisions' box and click save.