Once you've created a folder, you can rename it at any time.
Step 1: Click on the pencil icon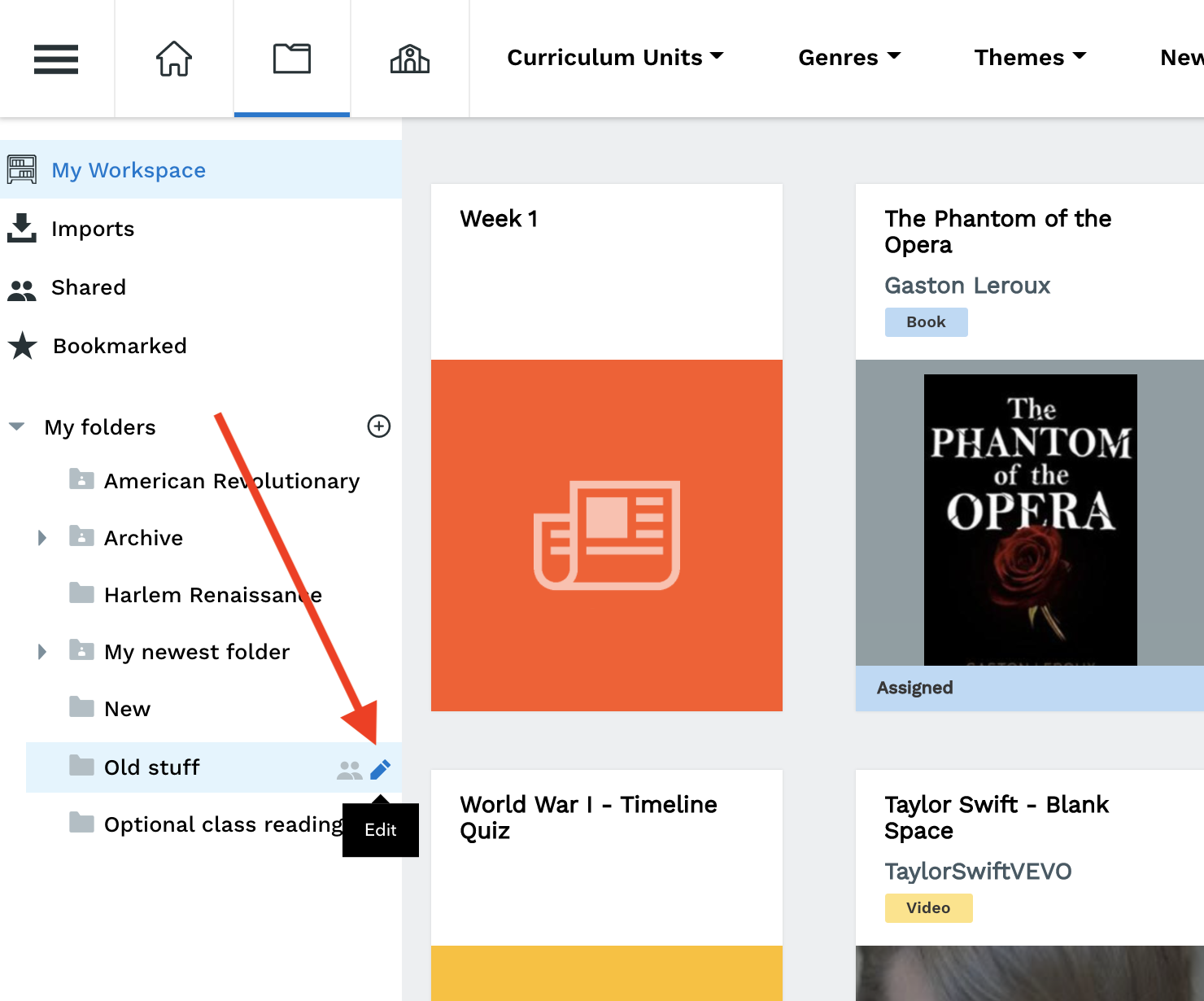 Step 2: Type the new name for the folder and click "save"
---
Deleting Folders
If you no longer need a folder, you can simply click on the "pencil" icon and click "delete folder"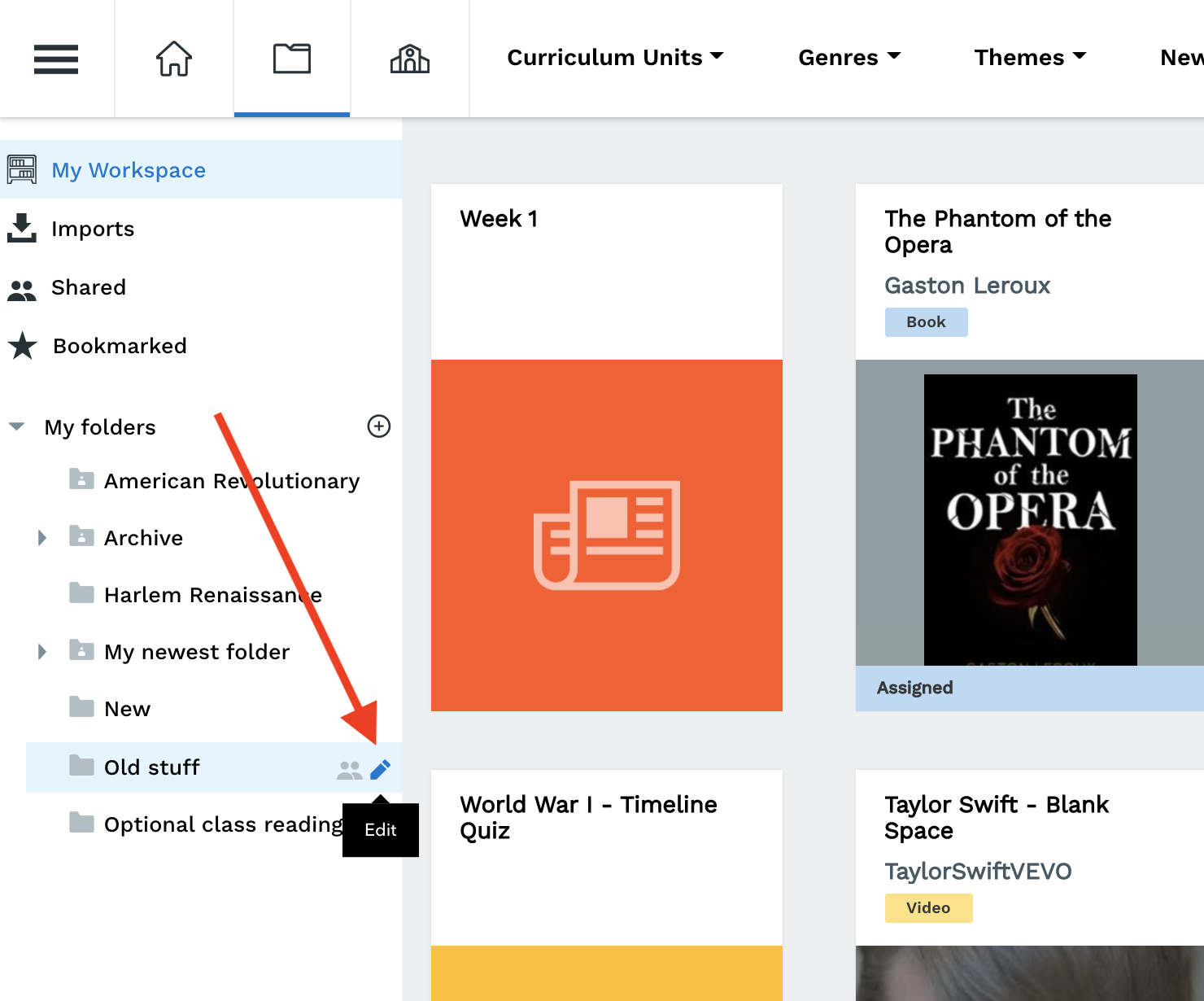 If there are assignments in a folder, you will not be able to delete it. This prevents you from deleting any student work by mistake.