If you have texts you are not teaching or plan to teach, you can delete them from your workspace. This will completely delete all assignment data. If you want to keep the data and remove the text from your class, then you can archive the assignment.
There are two ways to delete an assignment
From the cover tile, click on the options menu (3 dot icon) and click on delete.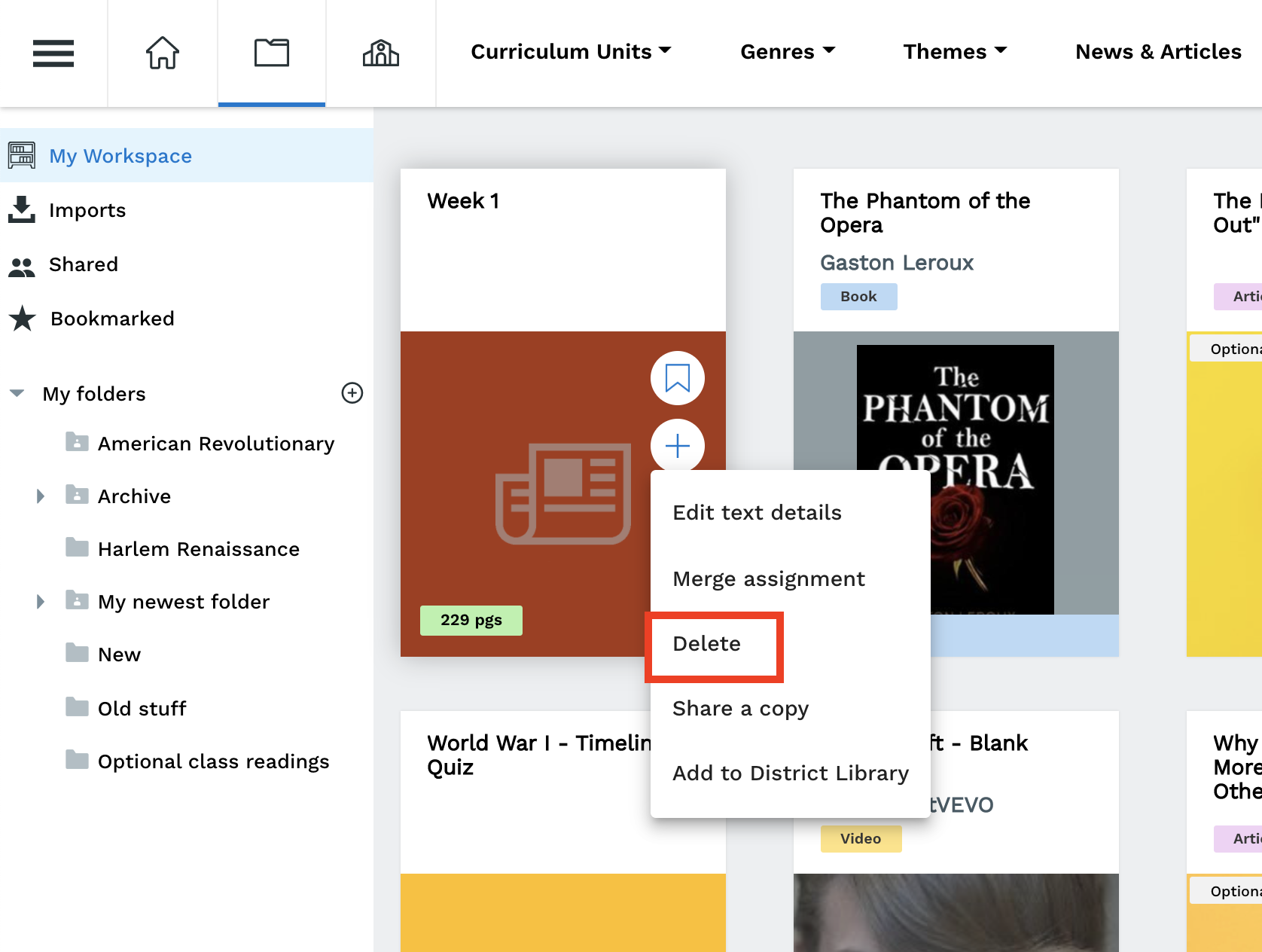 Method 2
STEP 1: Select the assignment you want to delete
STEP 2: In the upper right corner open the "my instructions" dropdown menu
STEP 3: Click the pencil icon next to the text layer you want to delete
STEP 4: Click delete assignment