Schools can include content credits, or an unlimited content add-on, when purchasing their Actively Learn school plan. These credits are for teachers at the school to purchasing rental licenses from the Actively Learn catalog.  
Important: Content credits are different from book credits. Book credits are given to individual teachers and content credits are shared amongst teachers at a school. 
Actively Learn school administrators can track usage on the "Content Credits" tab. This tab displays:
Total number of credits allocated (example below shows school on Unlimited plan)
Number of credits used
Total content credits remaining
Name and username of teachers who have used the credits, along with the titles they've rented 
Manage which group of teachers have access to school credits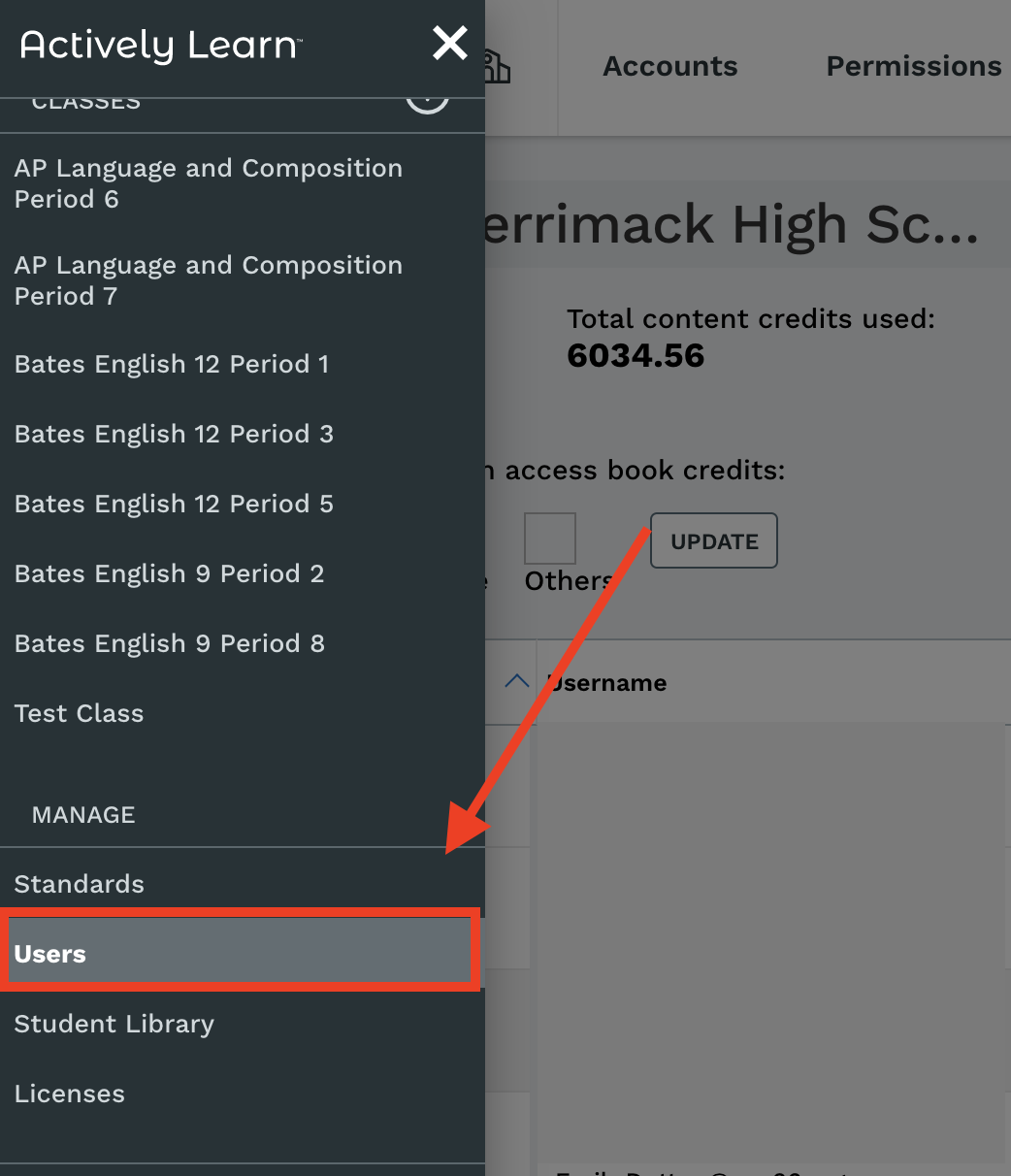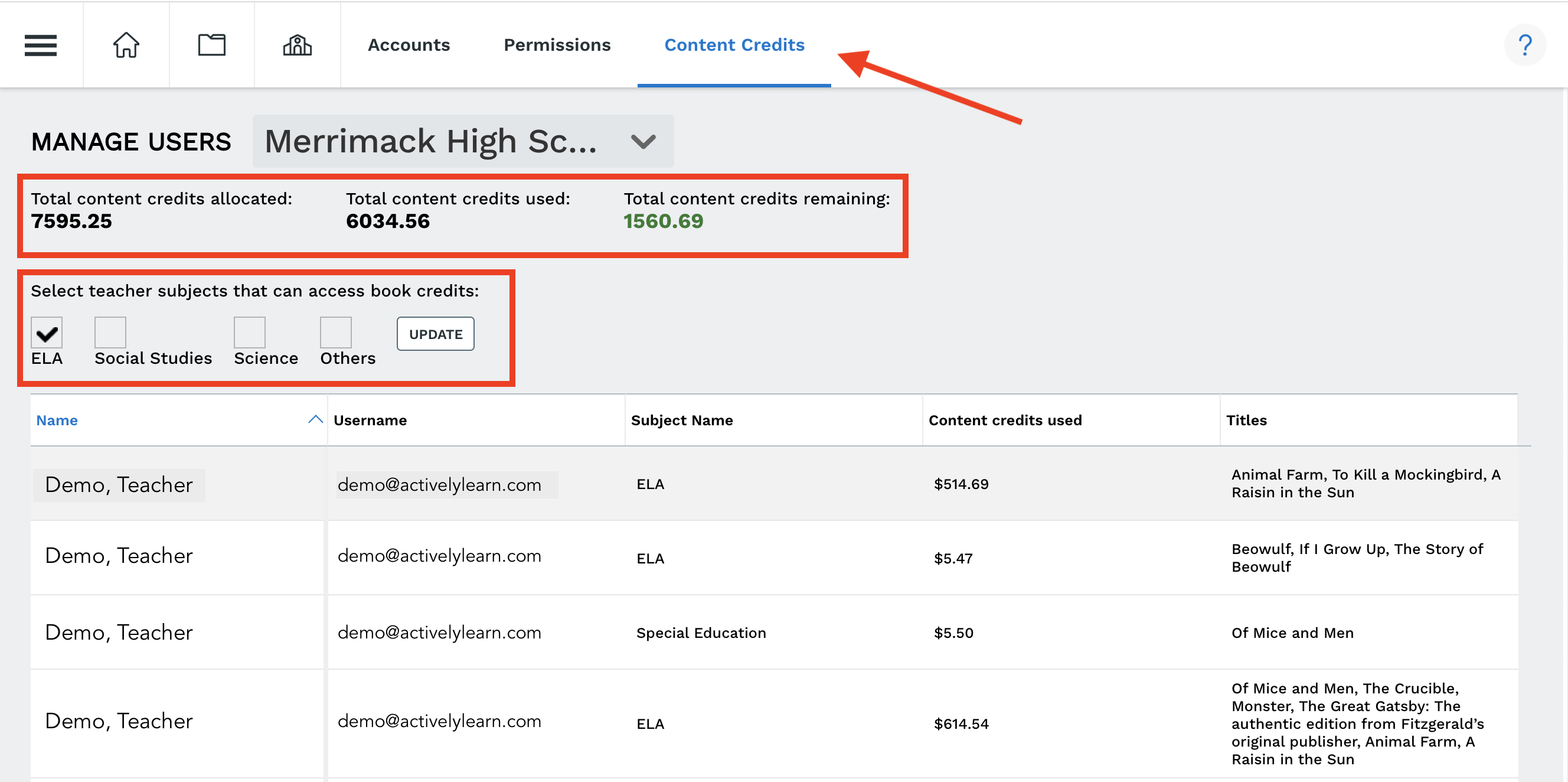 When teachers purchase rental licenses using school content credits, they will see the total is $0.00 for the cost, and can select 'Pay Now' to complete the transaction.