Welcome! You're about to join the world's best interactive reading platform that engages, motivates, and supports students in the best reading environment for deep learning. There are a few different ways to sign up.
Go to activelylearn.com and click "TEACHERS SIGN UP"
If Actively Learn is not loading correctly, you may have something block access (browser add-ins, building internet filter). Have your school IT team check if Actively Learn is blocked.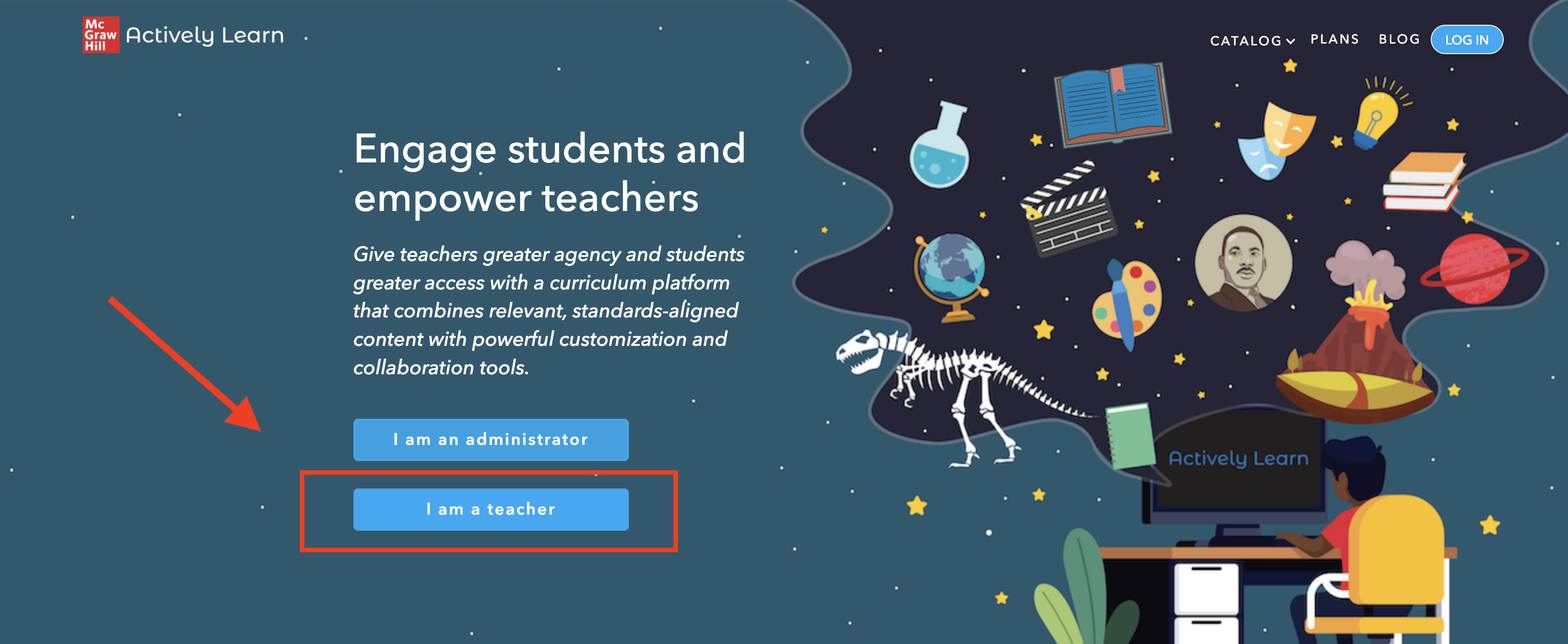 ---
Sign up with Google
Signing up with Google lets you take advantage of our Google Classroom integration for roster management, as well as not needing to remember another password!
STEP 1: Click the Google icon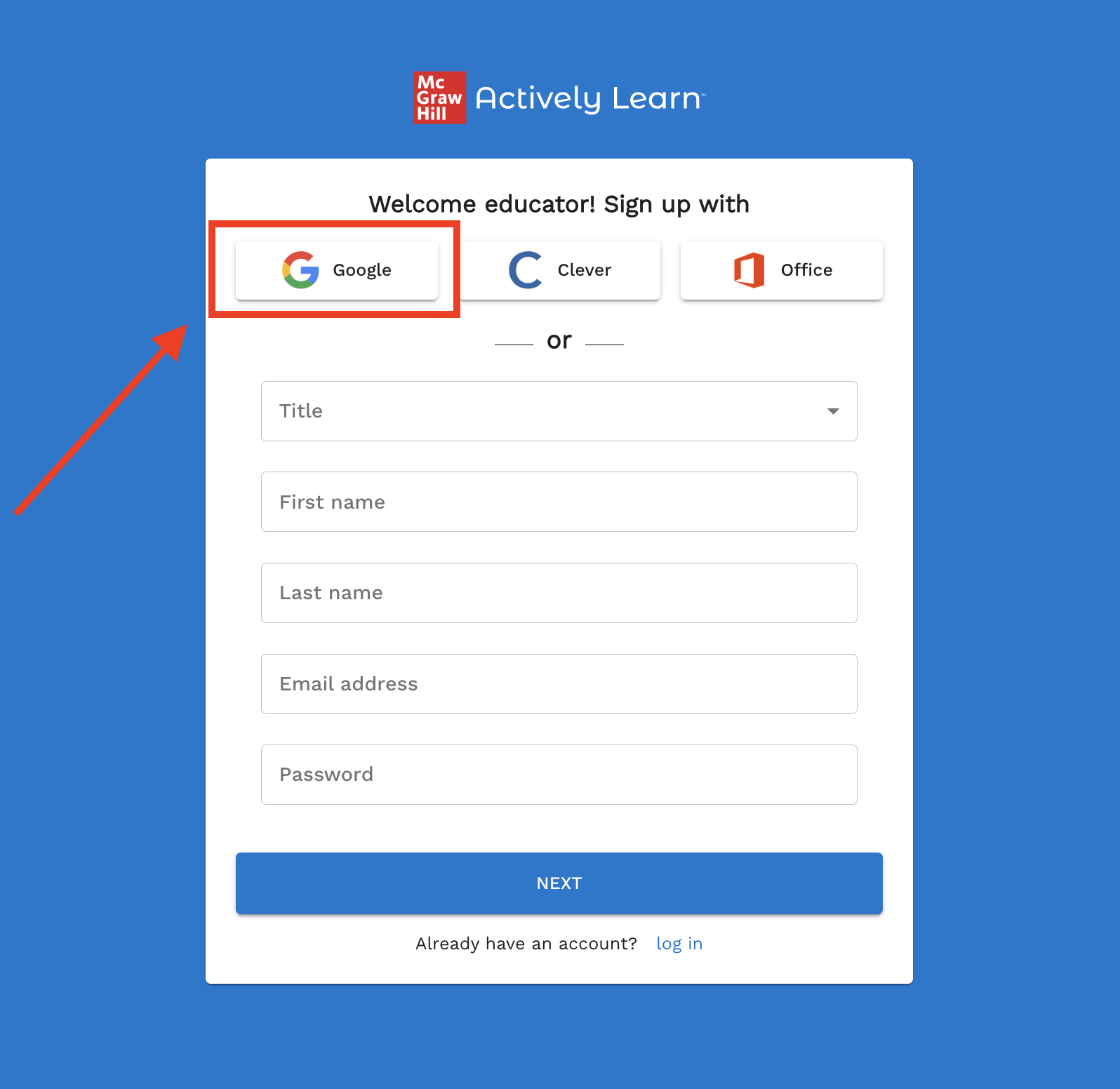 STEP 2: Select 'allow' permissions
This will tie your Actively Learn account to this email address, and allow us to access your basic profile your first and last name.
STEP 3: Add additional details about your school & your role, and select "Complete sign up with Google"
(We ask for more details because we like to give you a text you might want to use with your students as a trial assignment!)
---
Sign up with an email address
If you don't have a Google Account or Clever setup at your school, you can still use Actively Learn!
STEP 1: Enter details for your new account, and press "Next"
Required information include: Title, first name, last name, email address, password.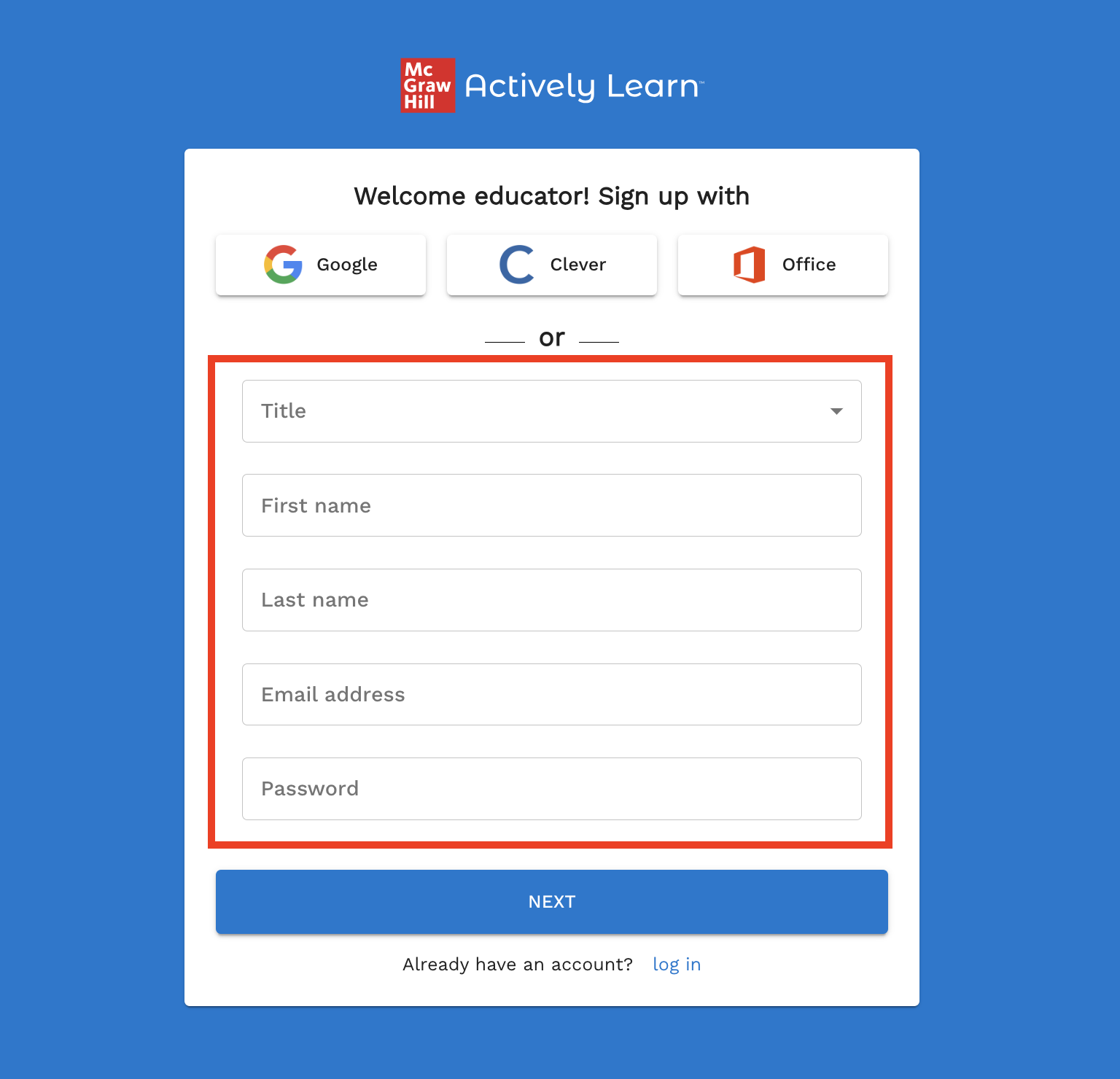 STEP 2: Add your school, grade details, primary subject, how you hear about us, and then press "Get Started!"

---
Sign up with Clever
Signing up with Clever is something that makes signing in super simple for Actively Learn partner schools & districts. Teachers & students simply use their main login credentials provided by the school/district.
STEP 1: Click the Clever icon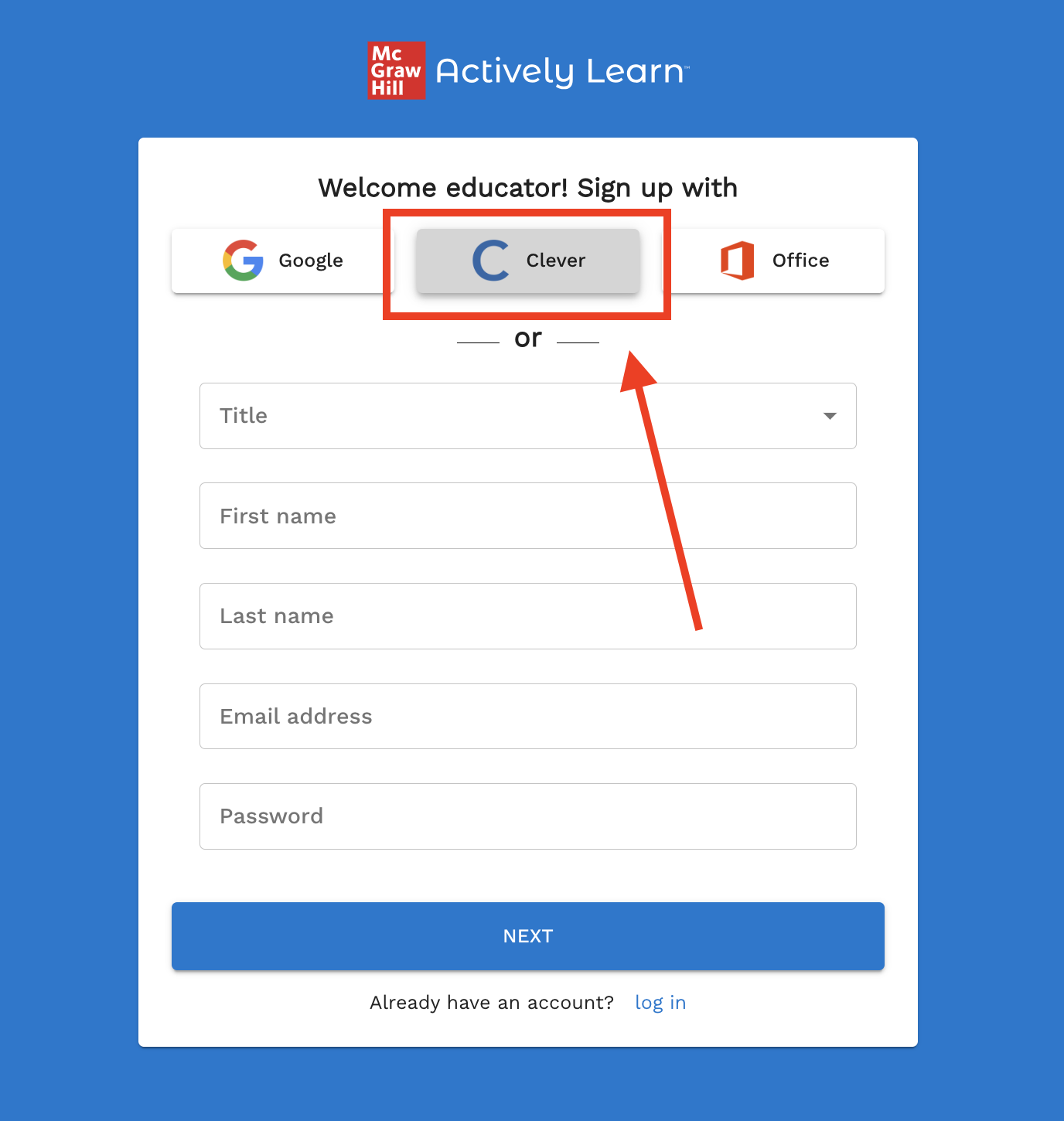 STEP 2: Search for your school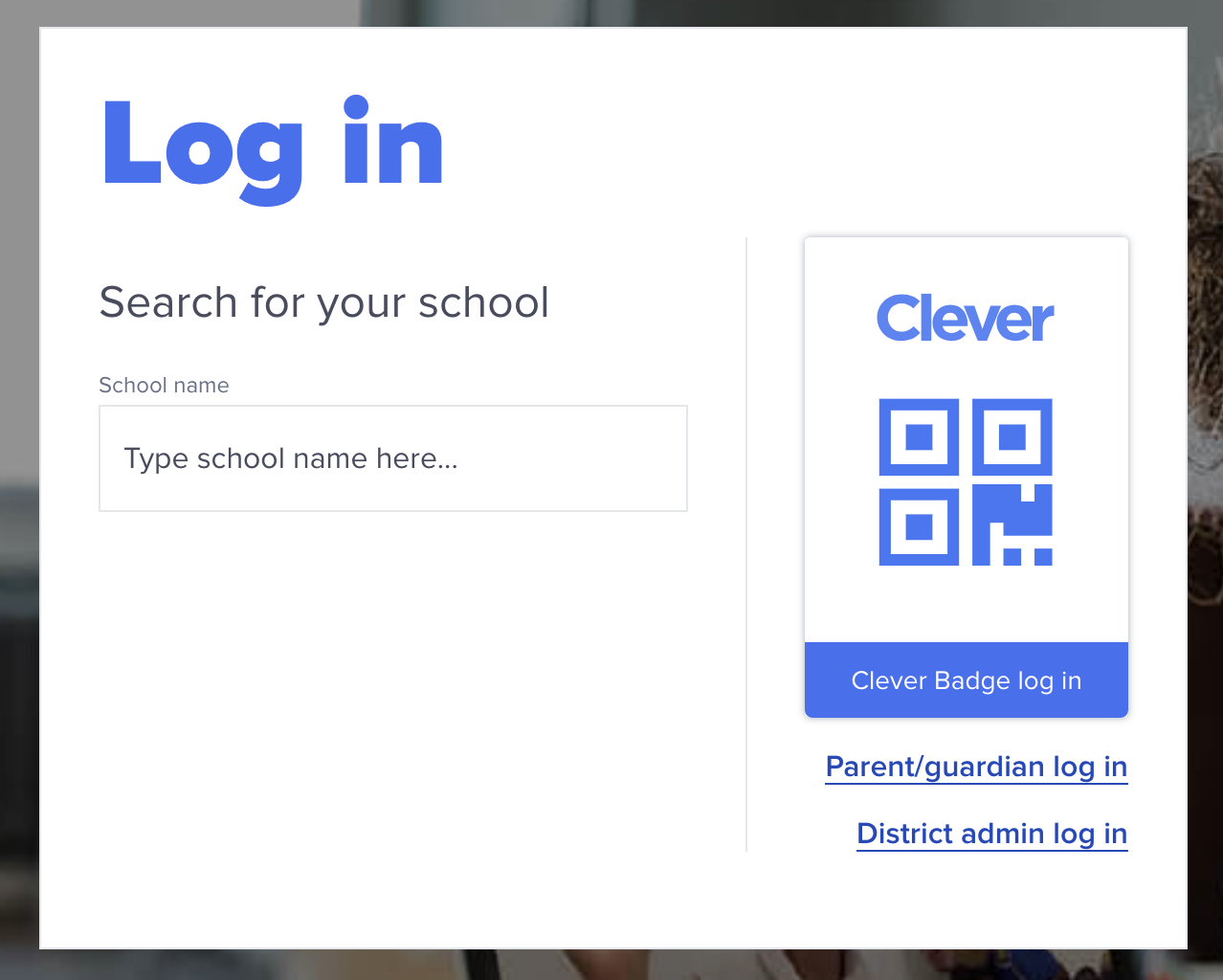 STEP 3: Pick how you'll log in

STEP 4: Then enter your credentials on the next screen. (This screen may look different!)

---
Sign up with Office 365
STEP 1: Click on the Office 365 icon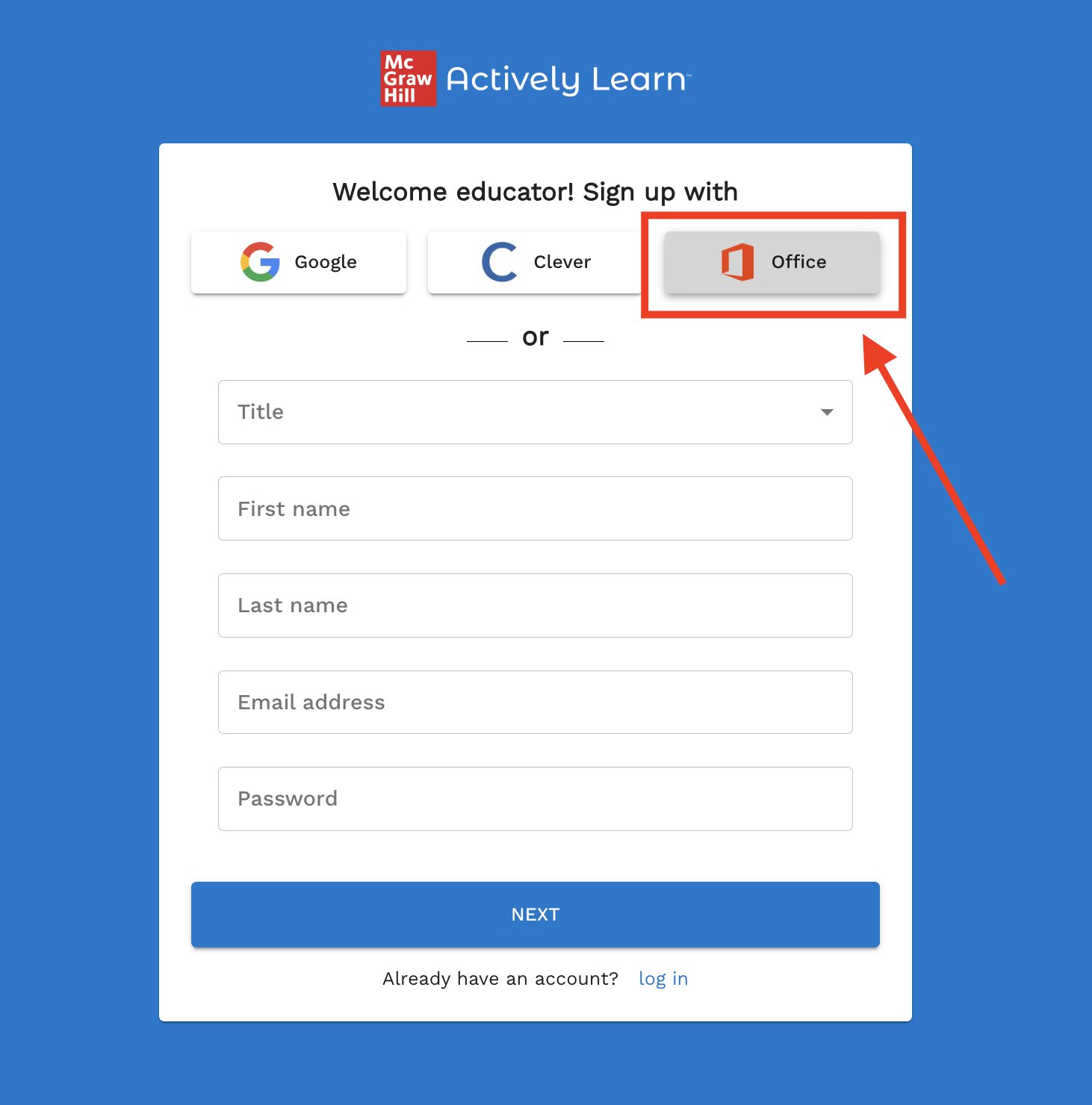 STEP 2: Fill your login information and click sign in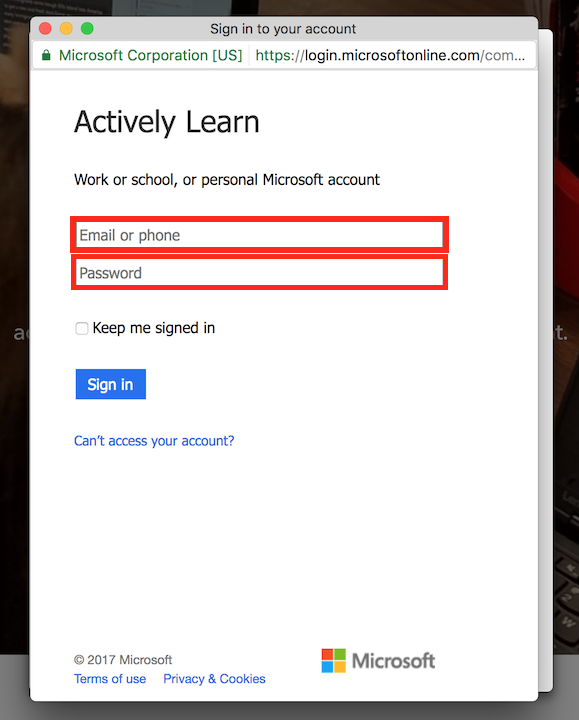 ---
After completing sign up
You may start our introductory tour to see how students experience reading, and then take a tour of how to create your first assignment.
If you have any trouble creating an account, please reach out to us at help@activelylearn.com