Gradebook
The gradebook shows you all grades you have given to students, per assignment. In addition, the gradebook can be downloaded as a CSV file for use with Microsoft Excel or another grading system.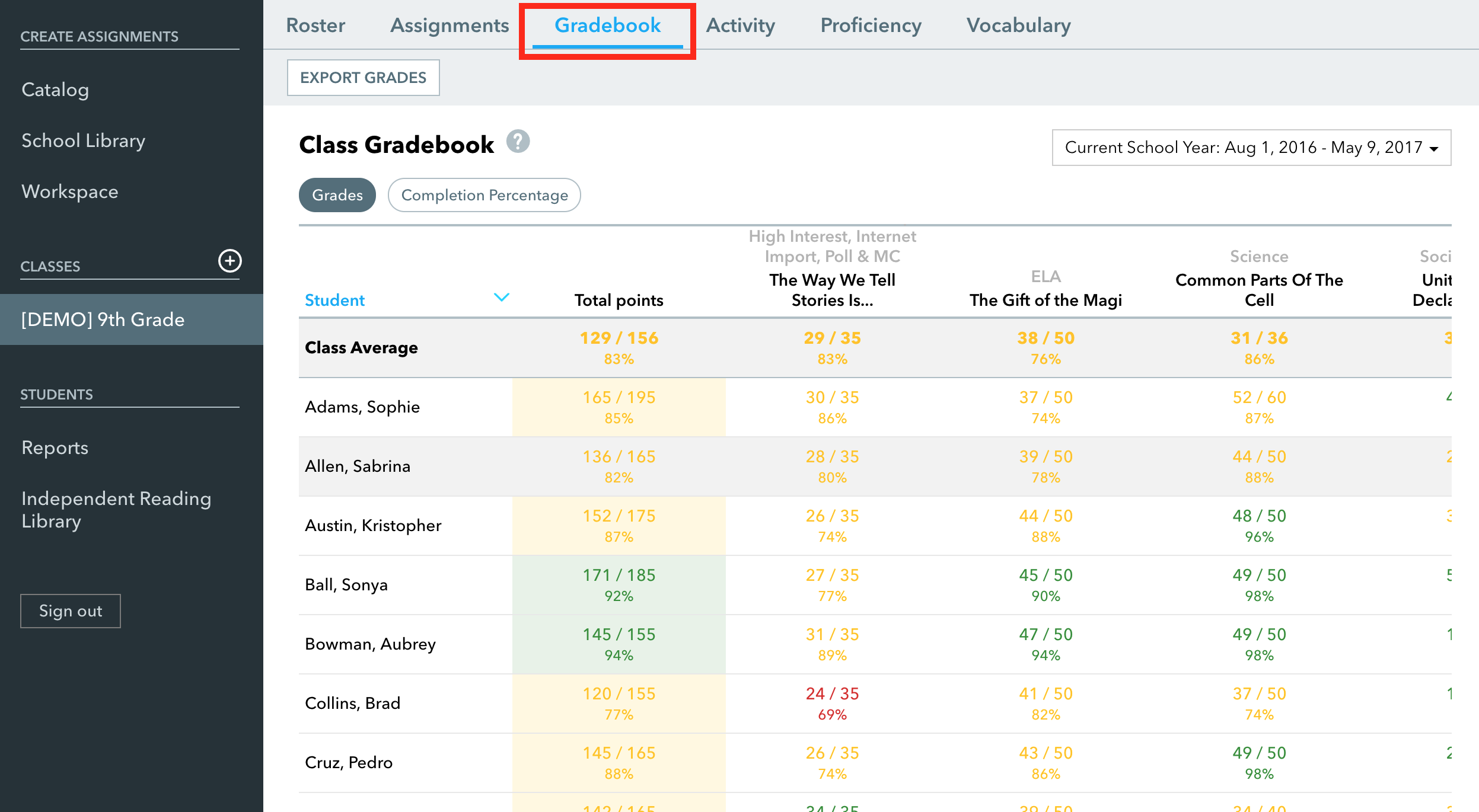 ---
Activity
Prime PlanUnlimited Plan
The activity report shows you quantitatively how your students are interacting with all of the texts you've assigned.
The data has several columns, and they are all sortable - just click on any column header and you will see the blue triangle showing you how it is being sorted. Be sure to select the date range you want to view Activity for.
Data available:
Reading times
Total number of questions student has responded to
Number of revisions
Current grade
Number of Vocabulary lookups
Amount of notes they've taken, and how many of those they have shared with the class
Total number of words written
How many times they have viewed their peers' responses after submitting a response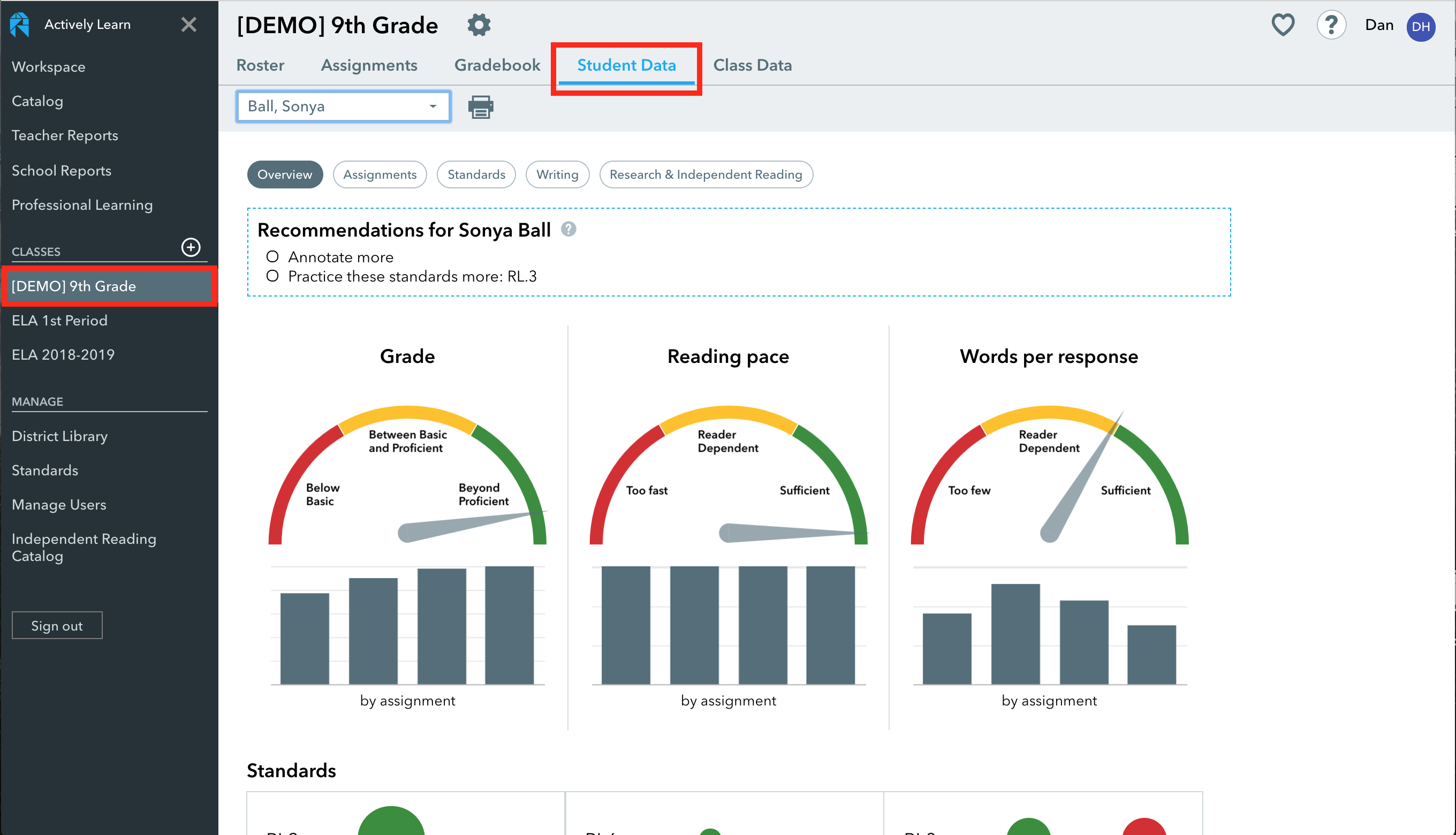 ---
Proficiency
Prime PlanUnlimited Plan
In the proficiency report, you can see how students are performing (and demonstrating proficiency) over three dimensions:
Proficiency by Standard (skill)
Proficiency by DoK Level
Proficiency by Content (subject area)
For Standard & Content reports the list is sorted by level of proficiency. Note that to the right of the bar, you'll see an arrow indicating a trend if students have been doing better or worse in the last month.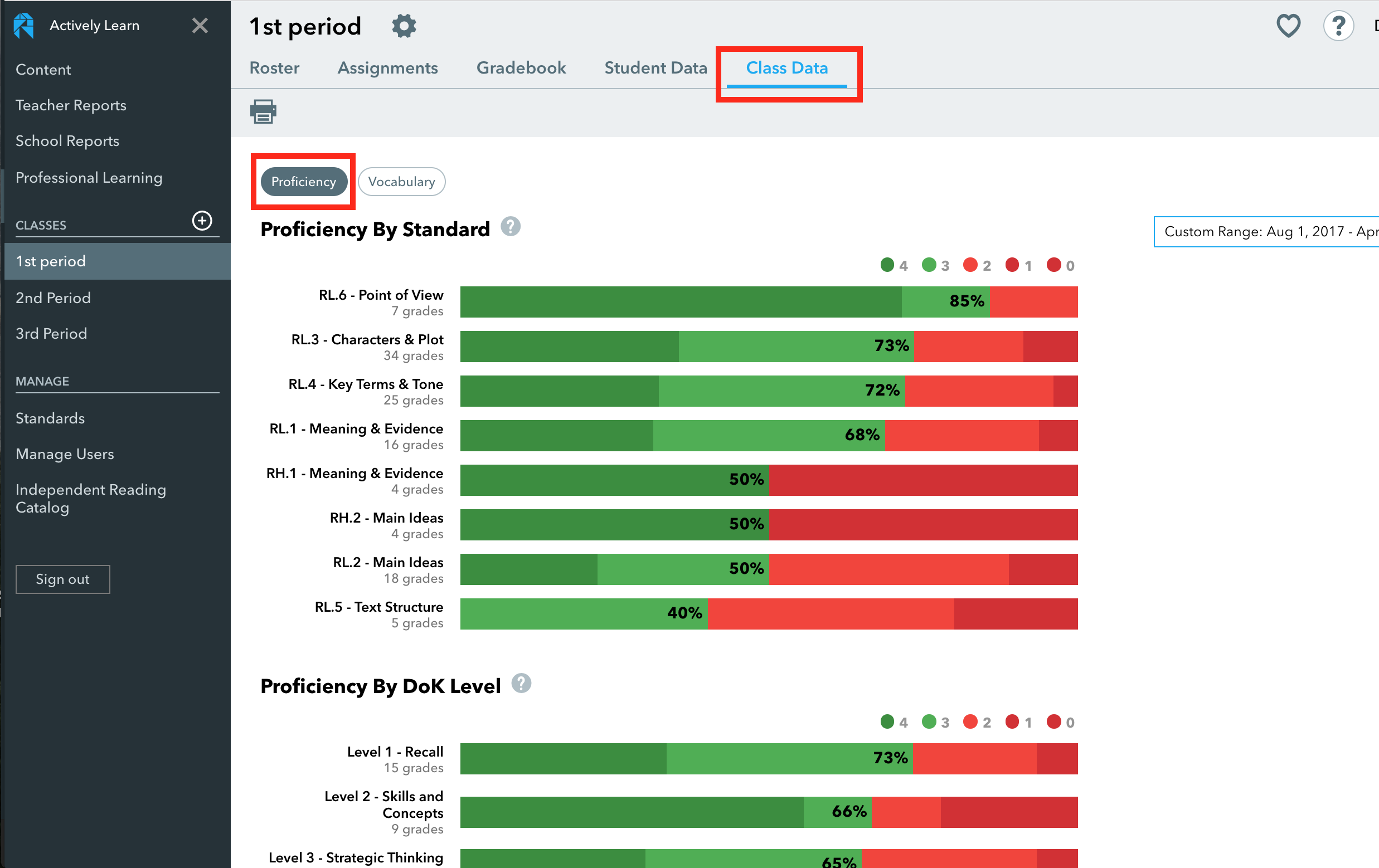 ---
Vocabulary
Prime PlanUnlimited Plan
For this report, you can see who has looked up which words, and how many times they have been looked up across all assignments.