Coaching reports give you access to the assignments, information about the question types each teacher is assigning, and feedback teachers have given students. This is a feature on our School Plan. To get to the Coaching Reports:
STEP 1: Select "Coaching Reports" from the main menu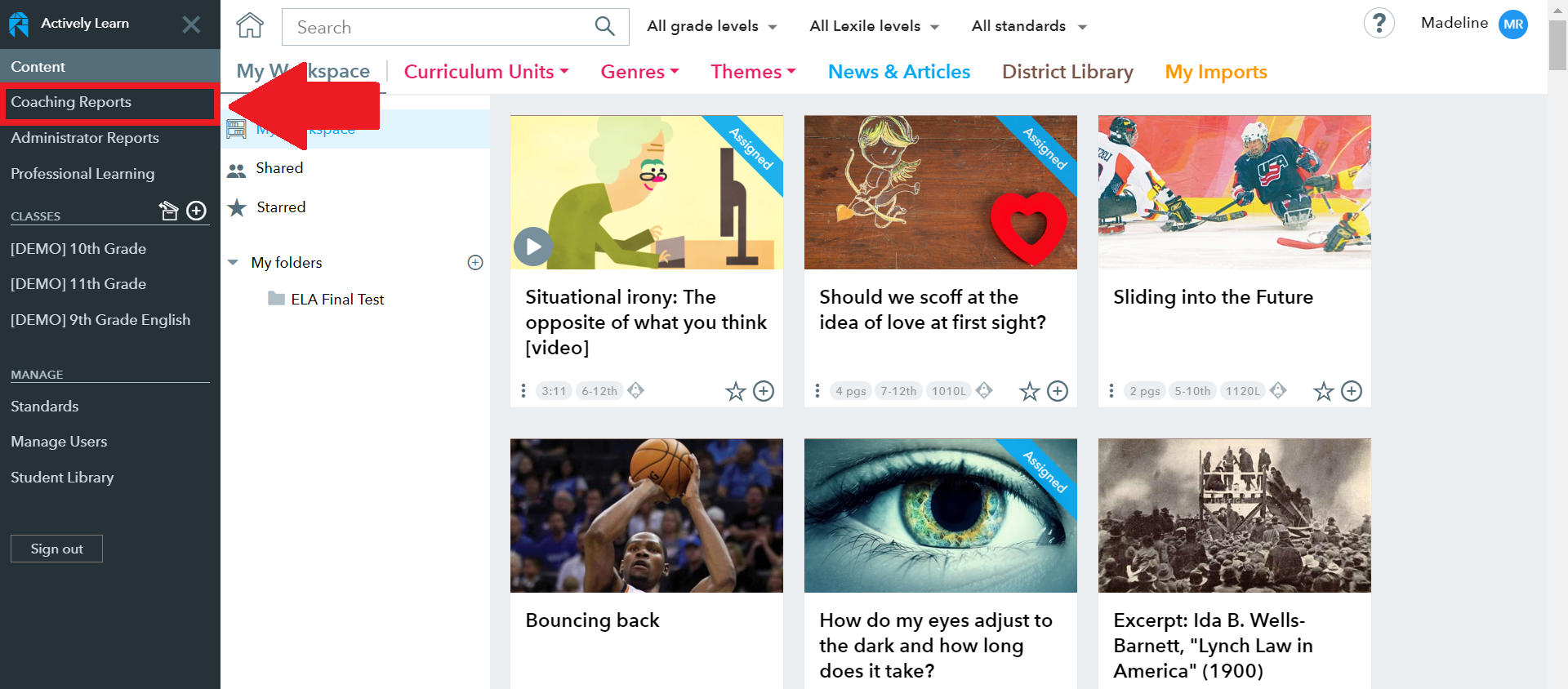 STEP 2: Select the teacher you would like to view the report for.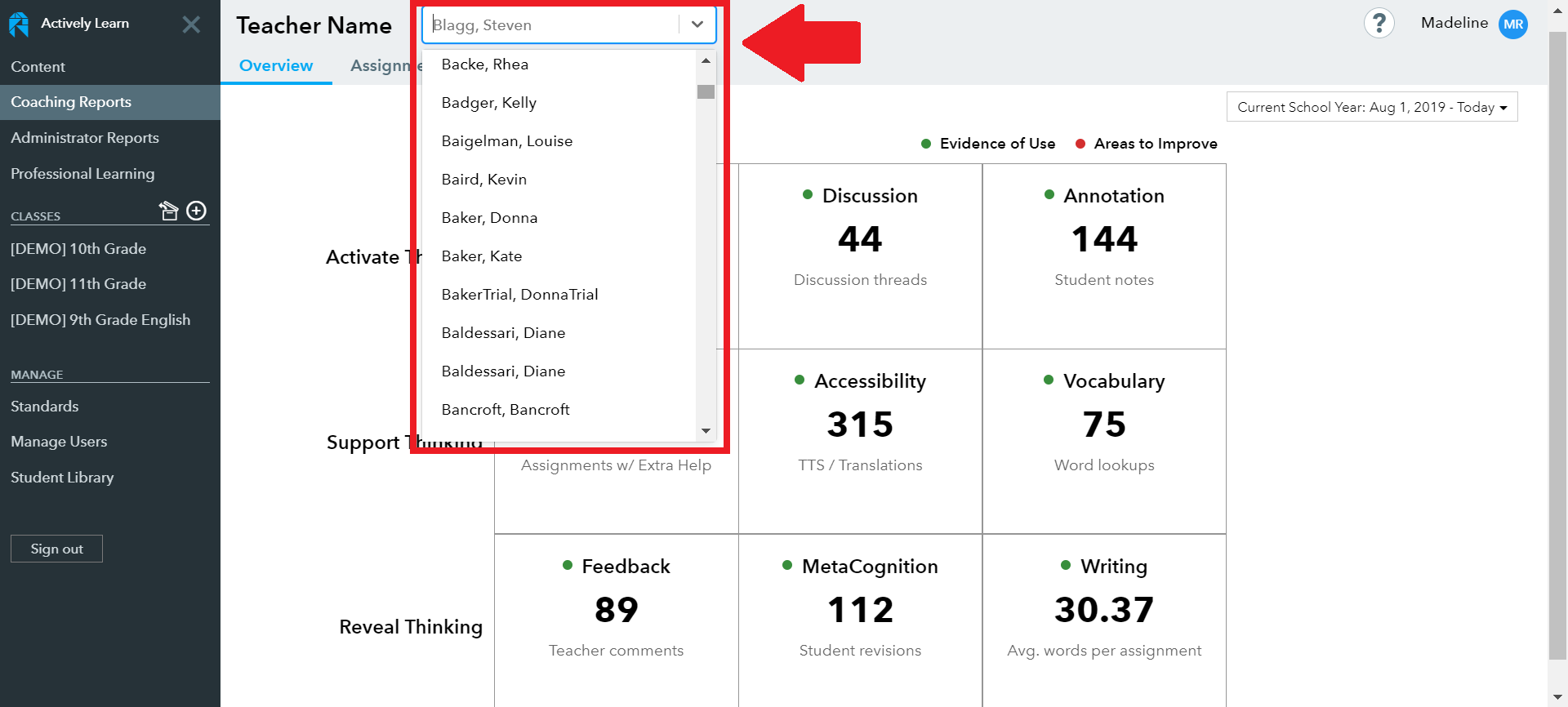 ---
View Overview
This overview section tracks different data points for each individual teacher for all of their classes.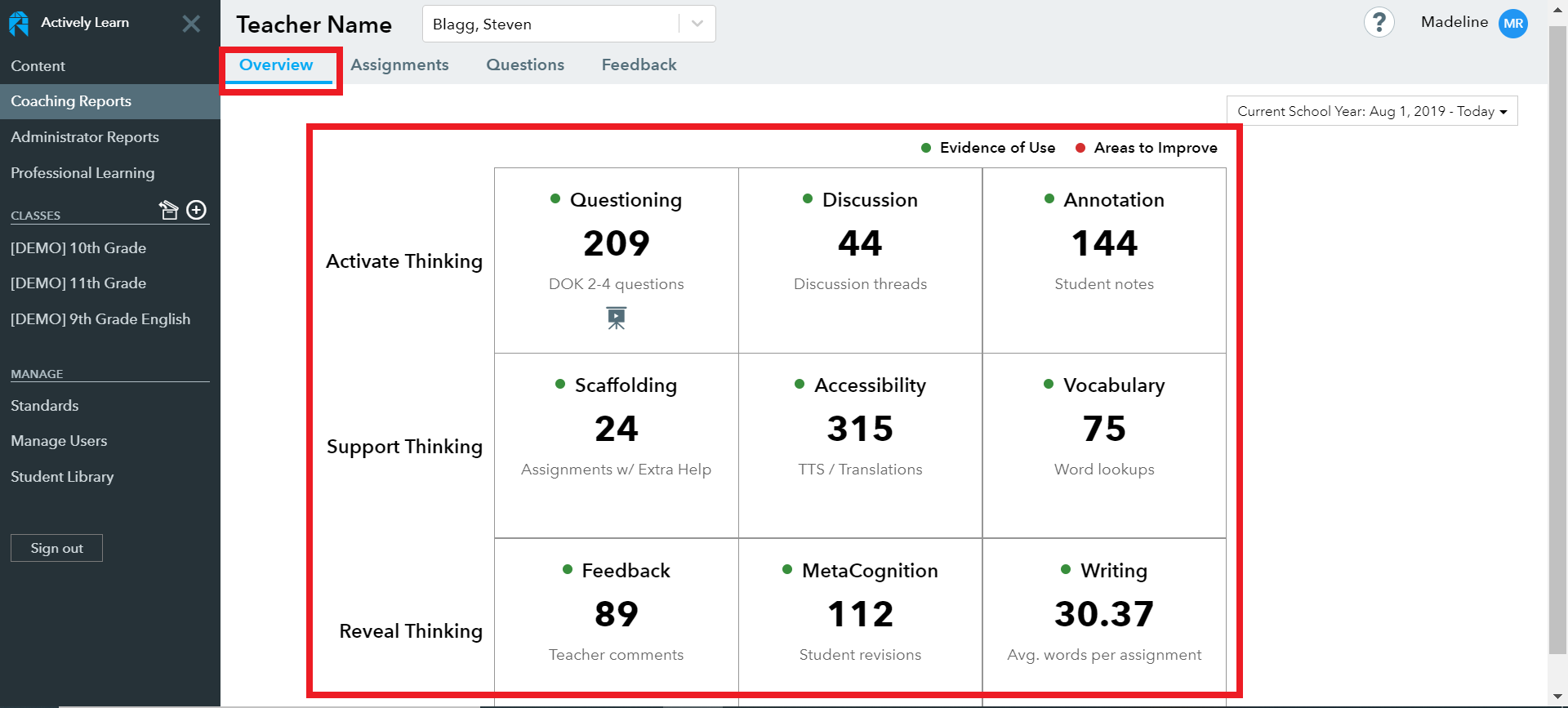 ---
View Assignments
See what teachers are working on. You can view all the "Assignments" the teacher has in their workspace.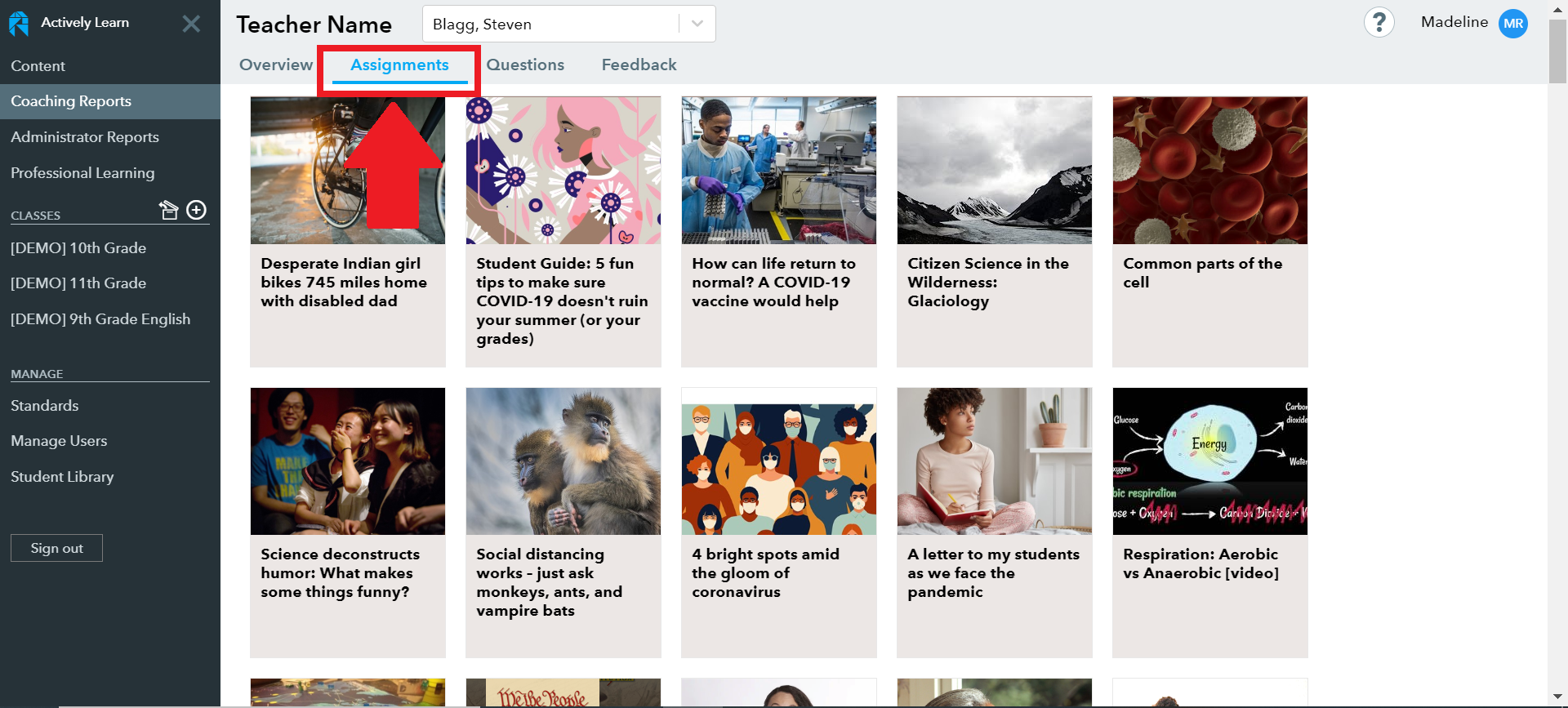 ---
View Questions
View details about the type of questions they are assigning. Questions "With standard assigned"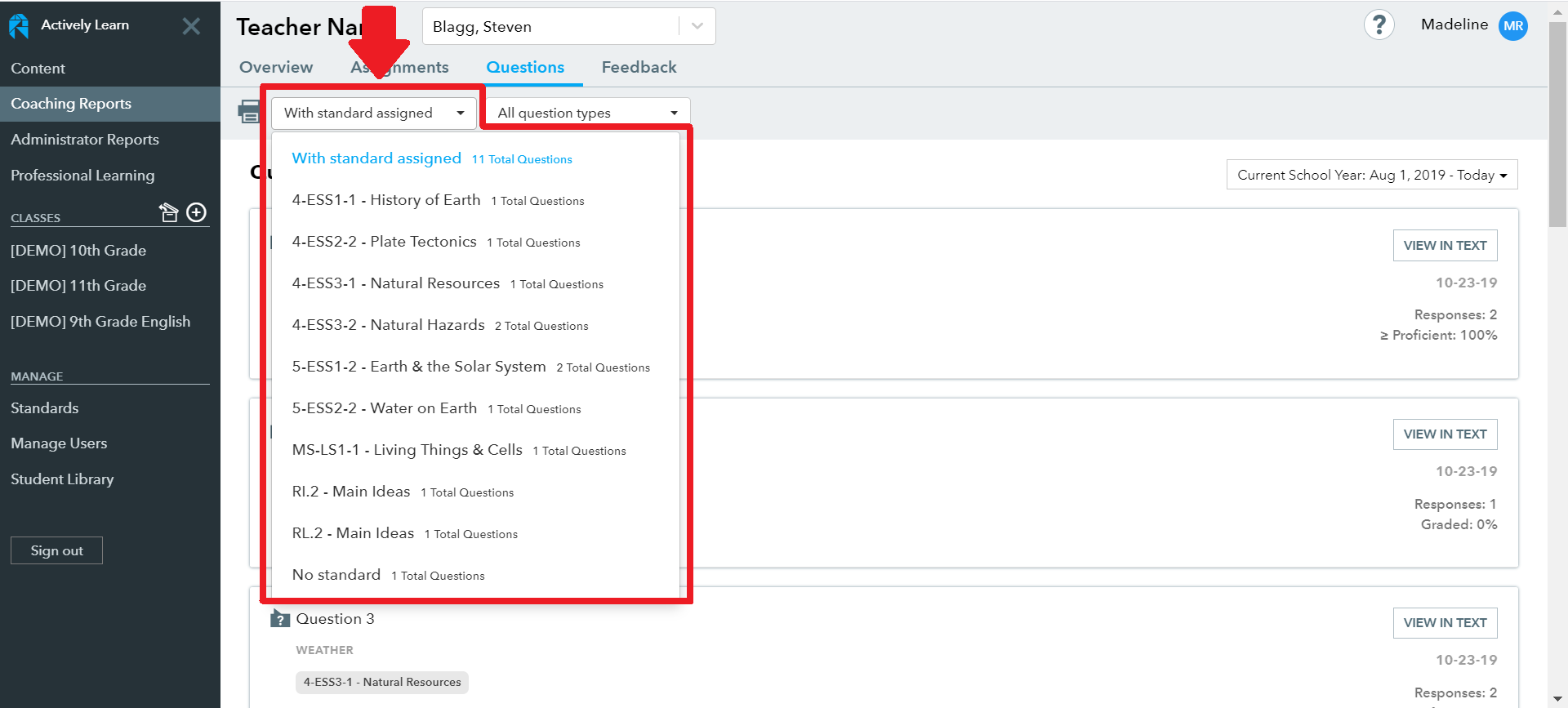 Or select questions by type.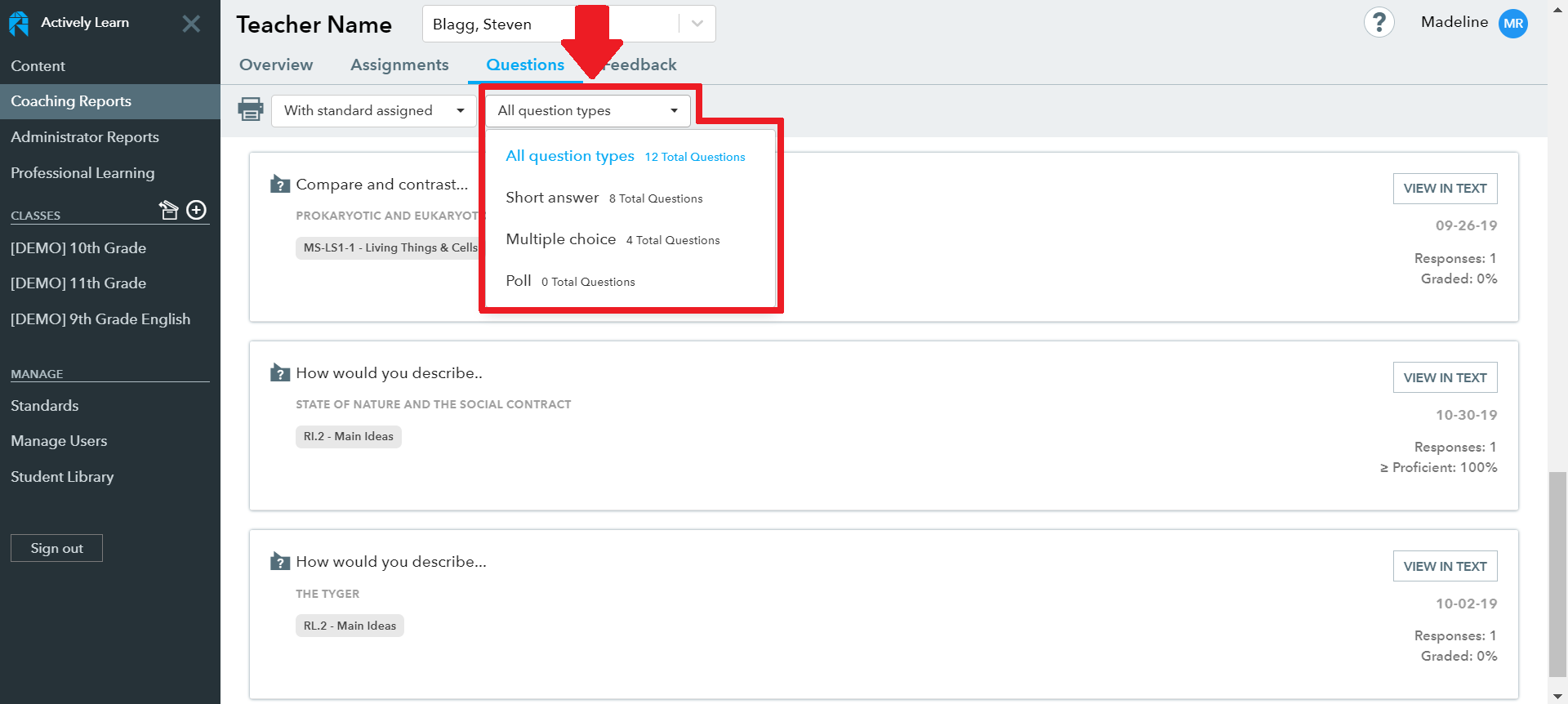 You can filter questions by date they were assigned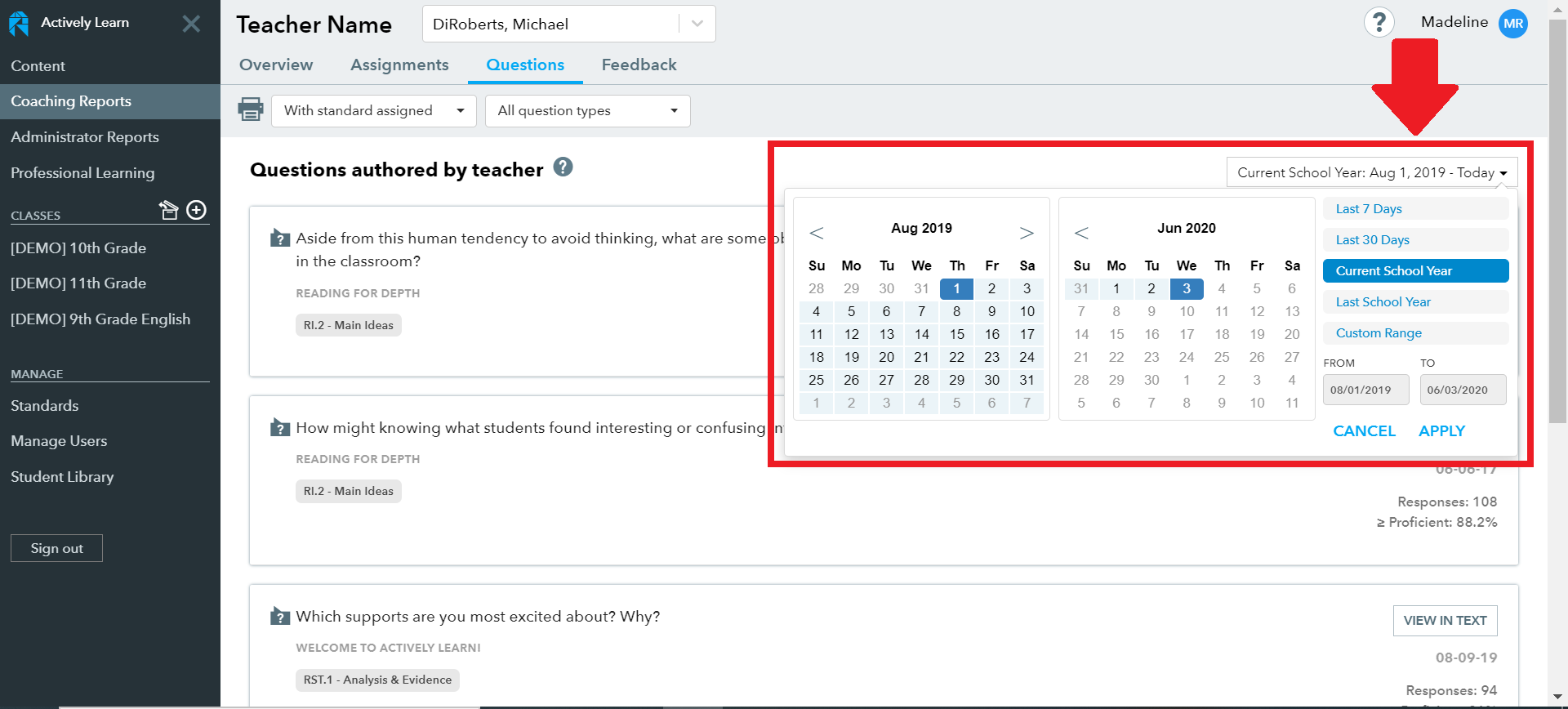 Or optionally, choose to view the questions in the text.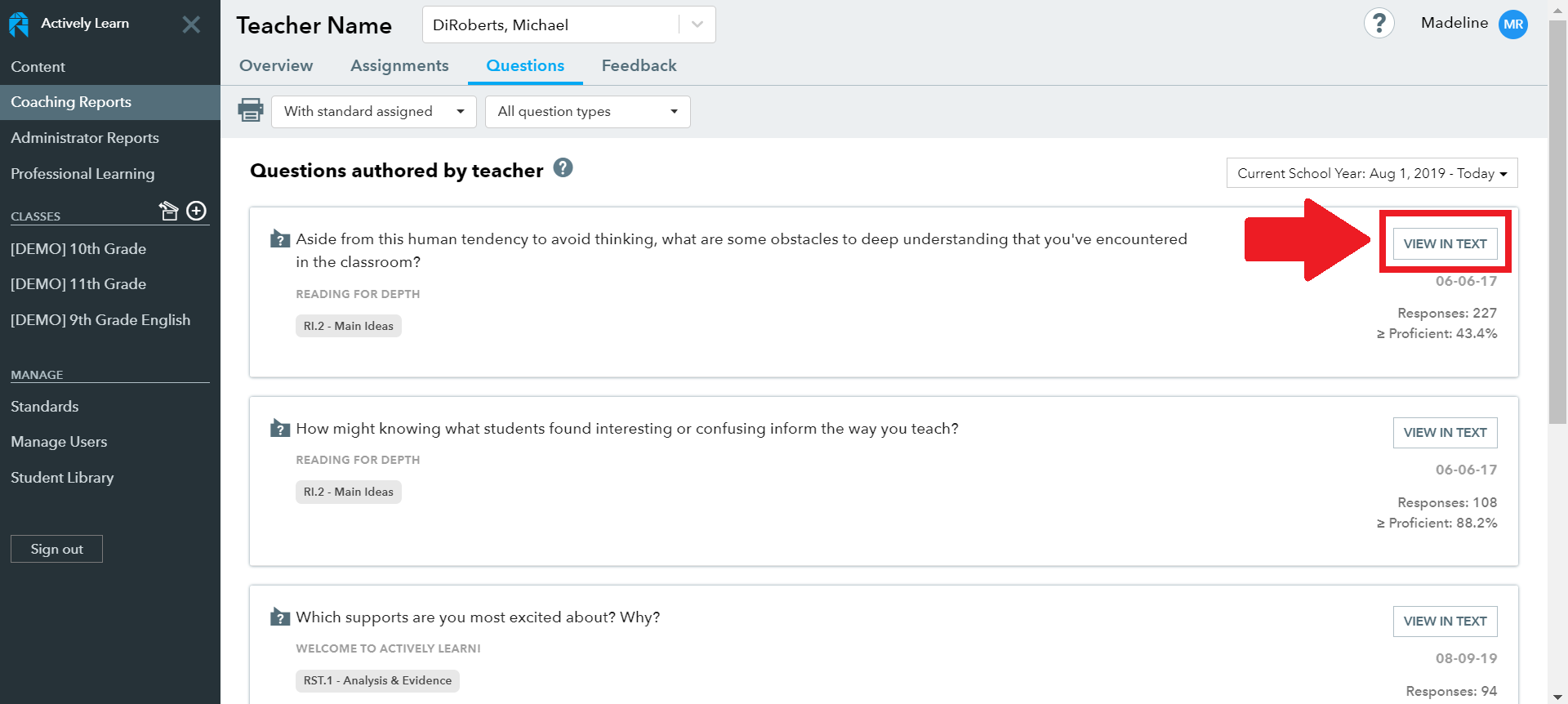 ---
View Feedback
View feedback from teachers to students