Administrator Reports give you quantified information on student performance across schools and for individual teachers. It breaks down login information and teacher activity, proficiency, and professional learning activity among your teachers.
STEP 1: Select "Administrator Reports" from the main menu

Step 2: View your school's teacher and student data.
Please note if you are a district admin, then you can pick which school to view with the school drop down menu at the top of admin reports page.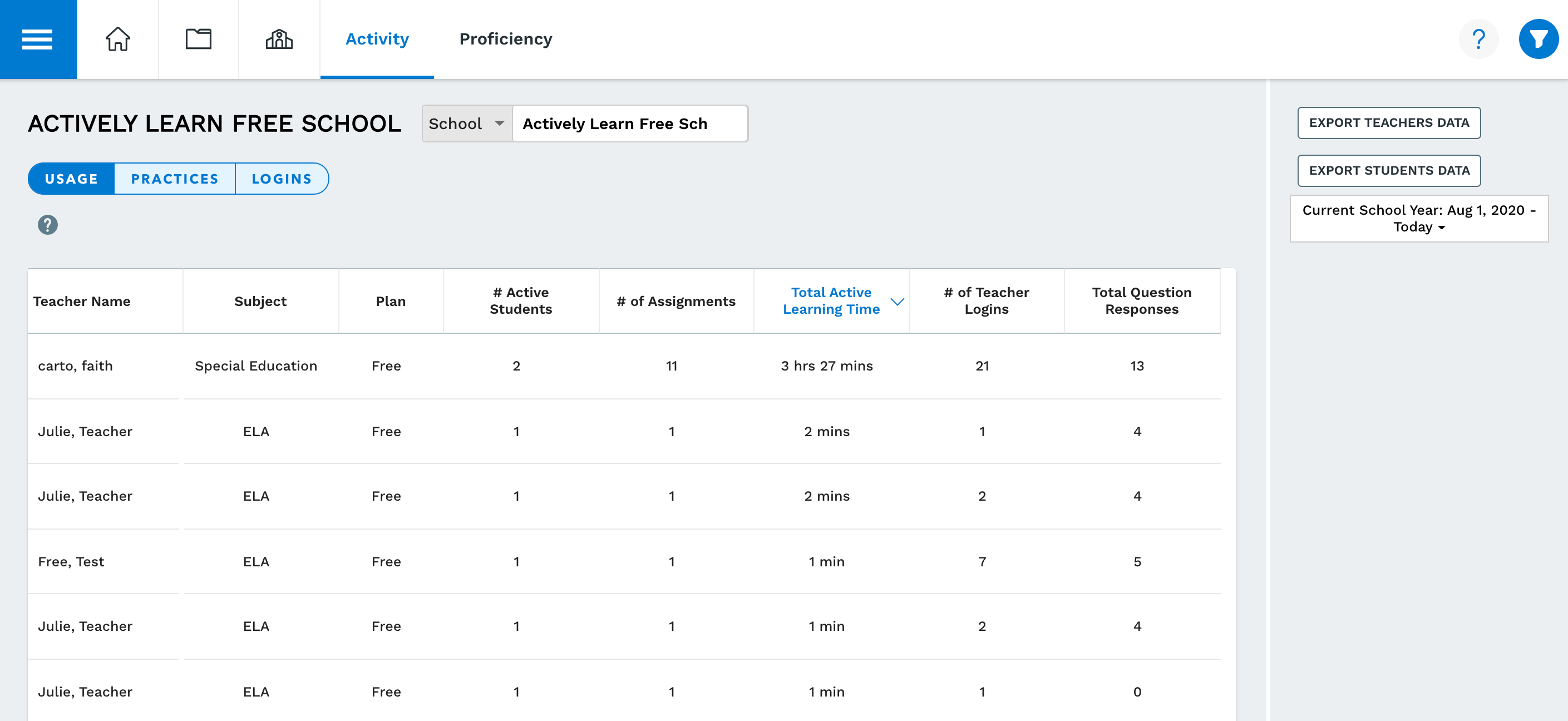 You will see the Activity Report once you do this.
This will provide you with a break down of teacher and student logins, as well as student activities within a specific teachers class. For both the Activity Report and the Proficiency Report, you can filter the Report by Date.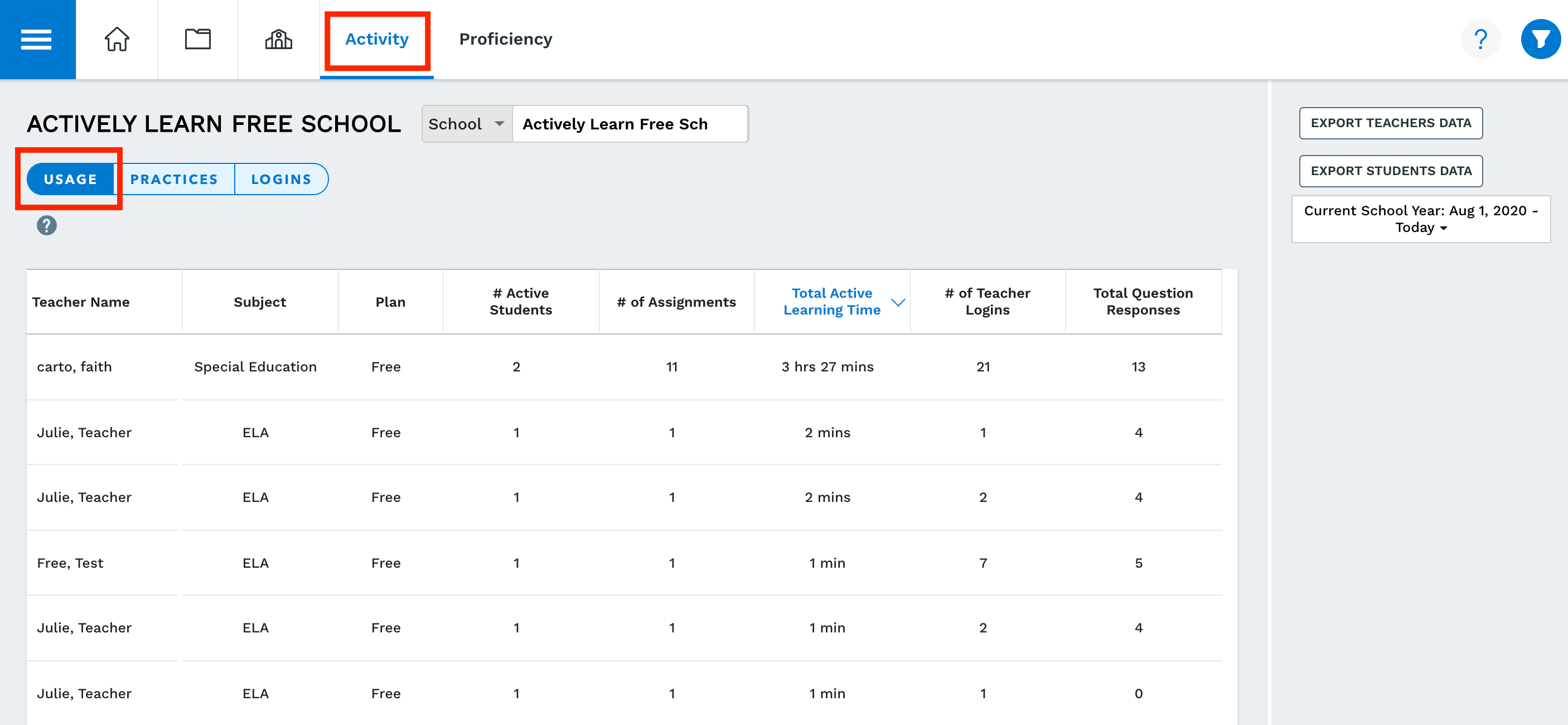 Proficiency report: View the proficiency report to get a break down of how your students are doing by grade level or by standard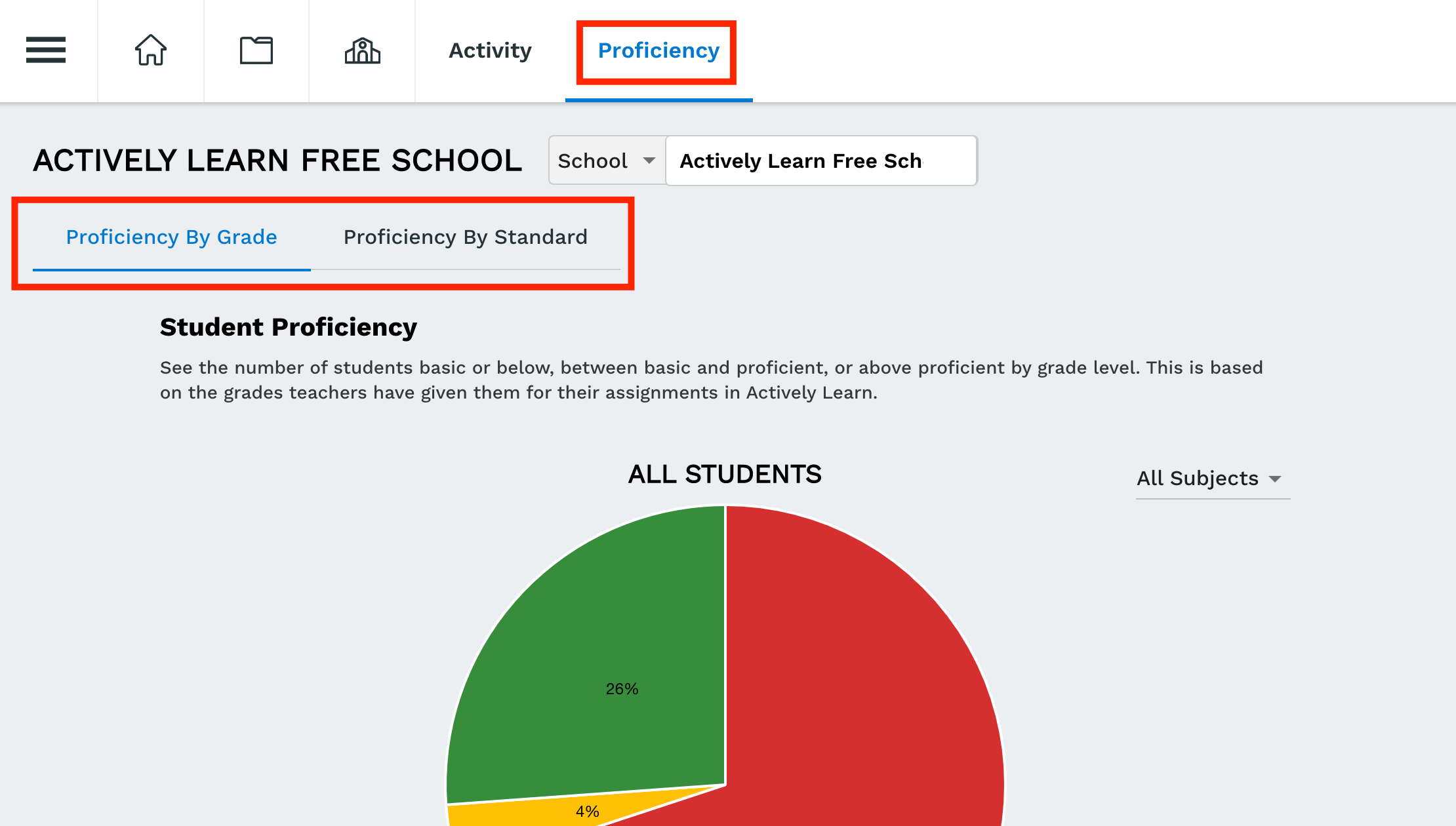 View proficiency level by grade
Filter by All Subjects or by select subjects (ELA, Science, and Social Studies)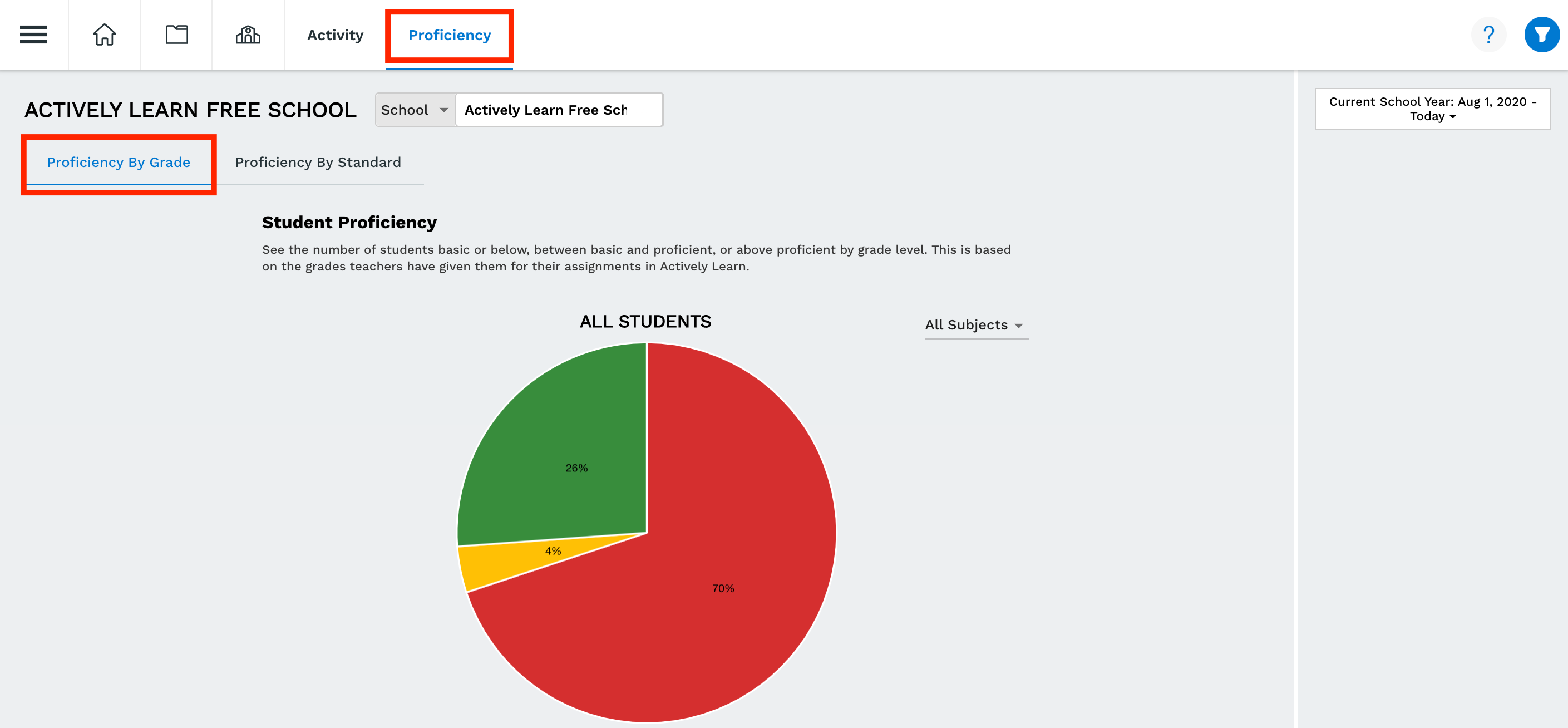 Proficiency by standard
Select by grade level, content area, or teacher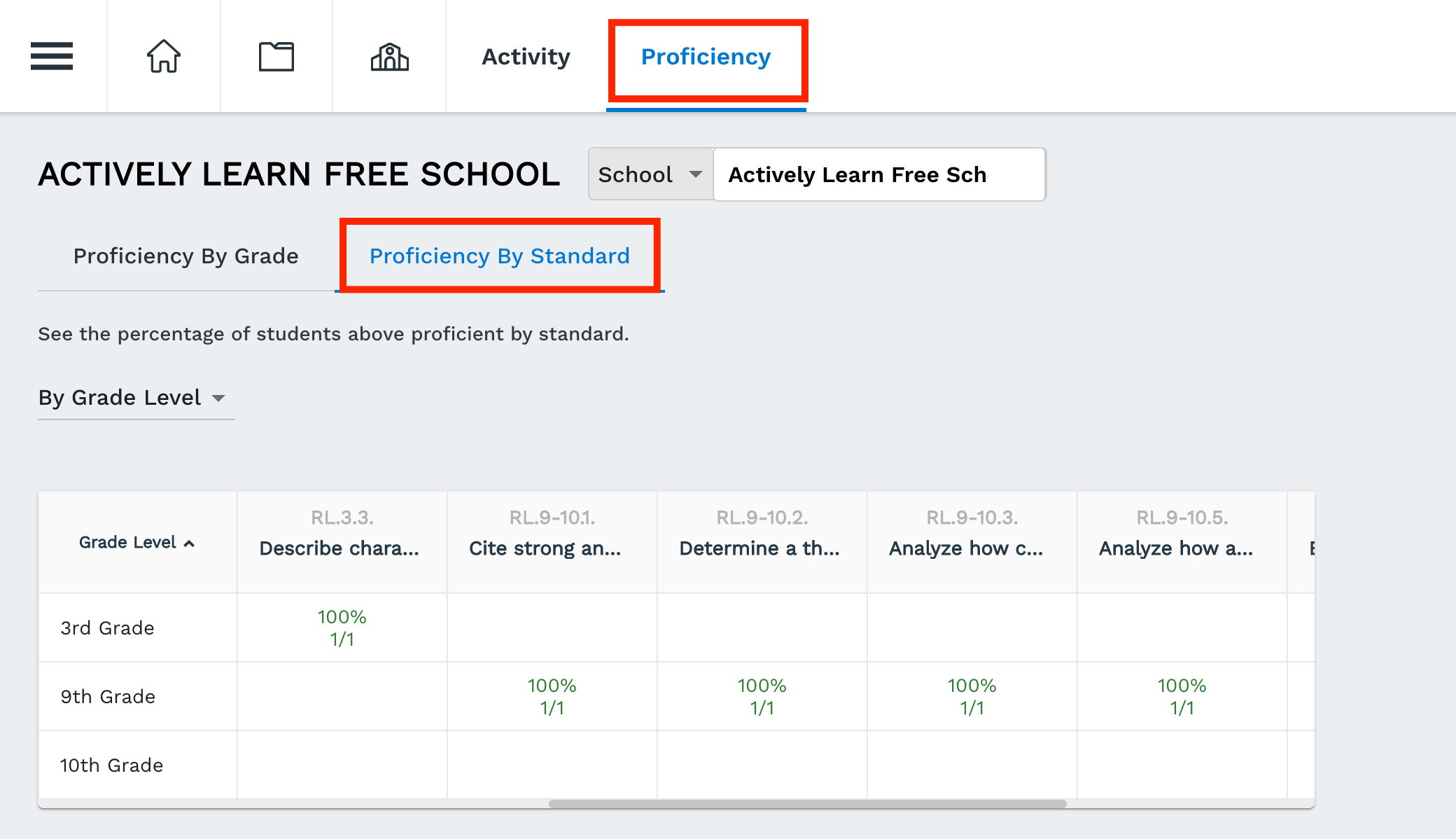 ---
Export Data
STEP 1: Select "Administrator Reports"
STEP 2: Select "Export Teacher Data" or "Export Student Data"