School Reports give you quantified information on student performance across schools and for individual teachers. It breaks down "Student Activity" and "Proficiency."
STEP 1: Select "School Reports" from the main menu

Step 2: Choose the school you want to view the report for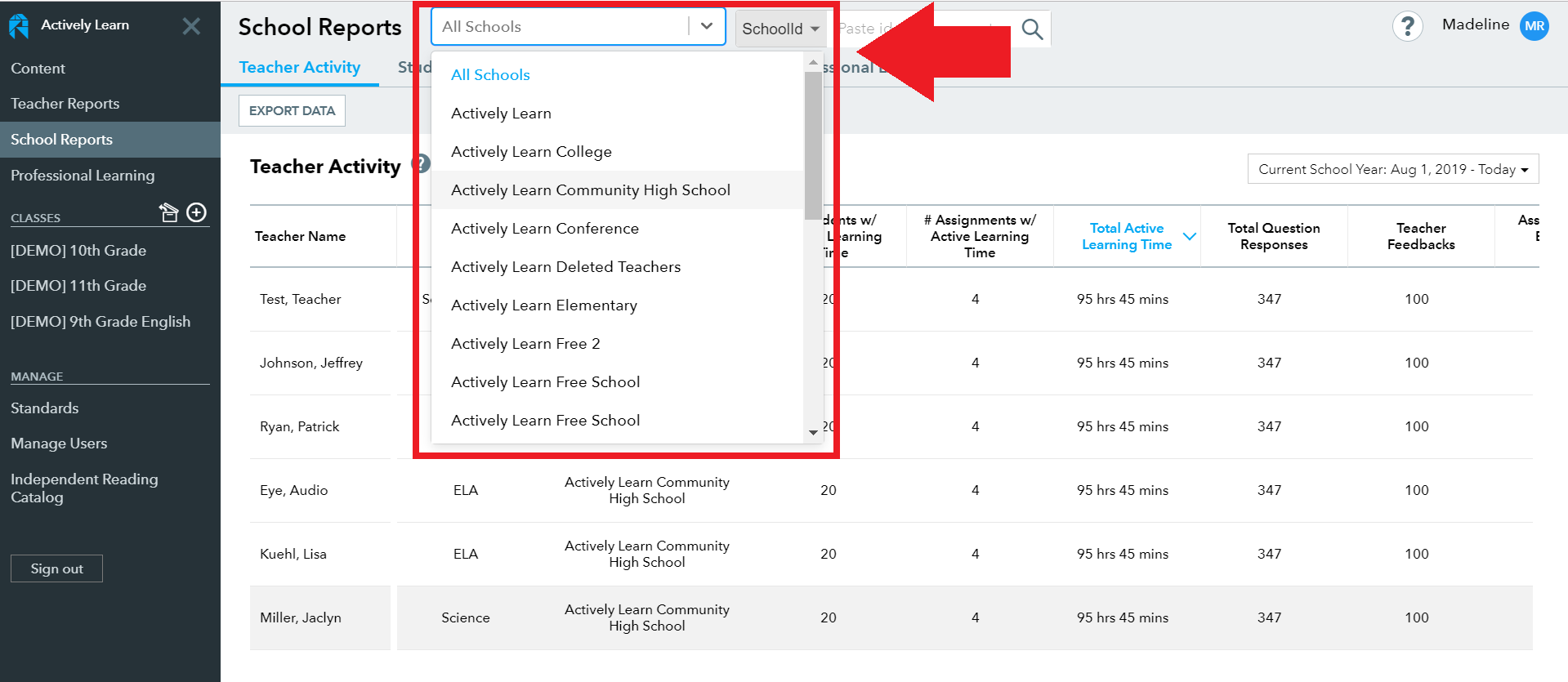 You will see the Teacher Activity Report once you do this.
This will provide you with a break down of student activities within a specific teachers class. For both Teacher Activity and Student Activity you can filter the Report by Date.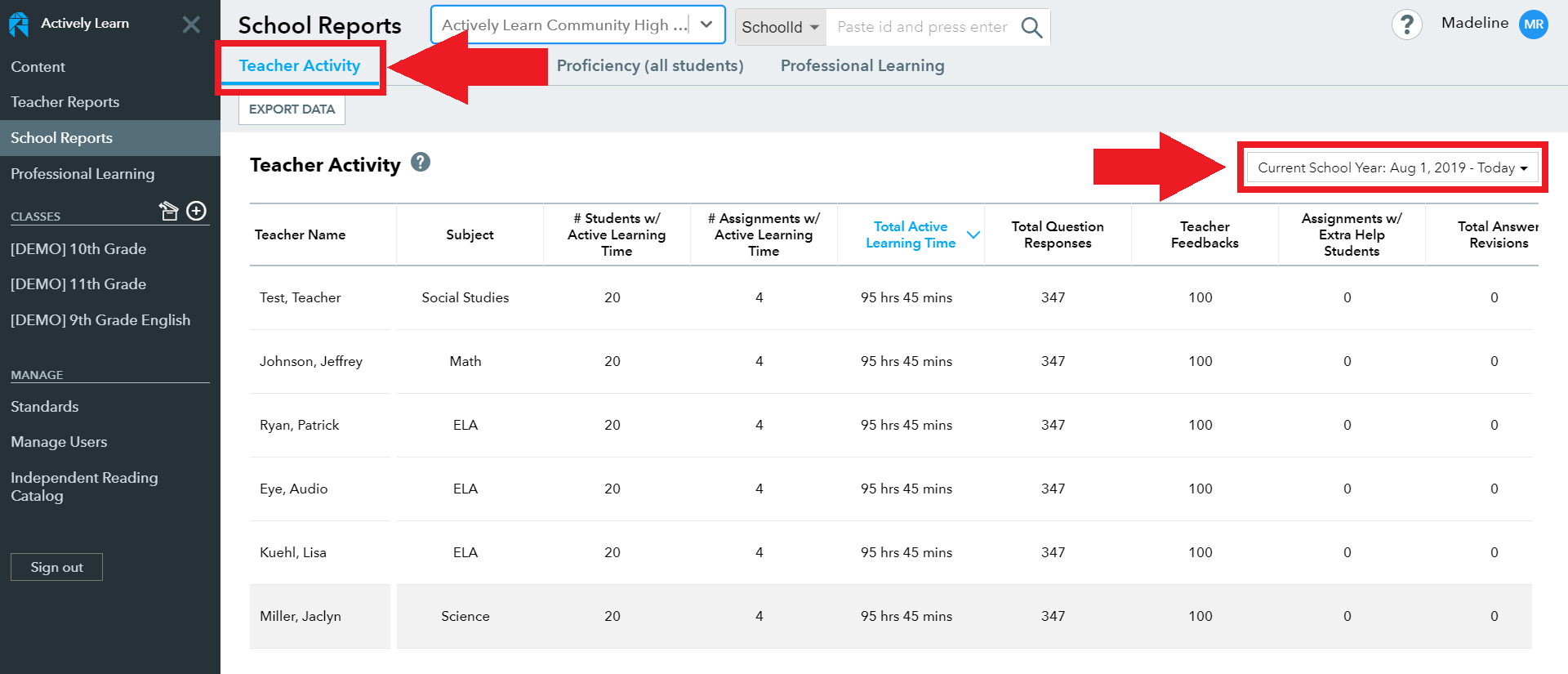 Student activity report: View the student activity report to get a break down by individual student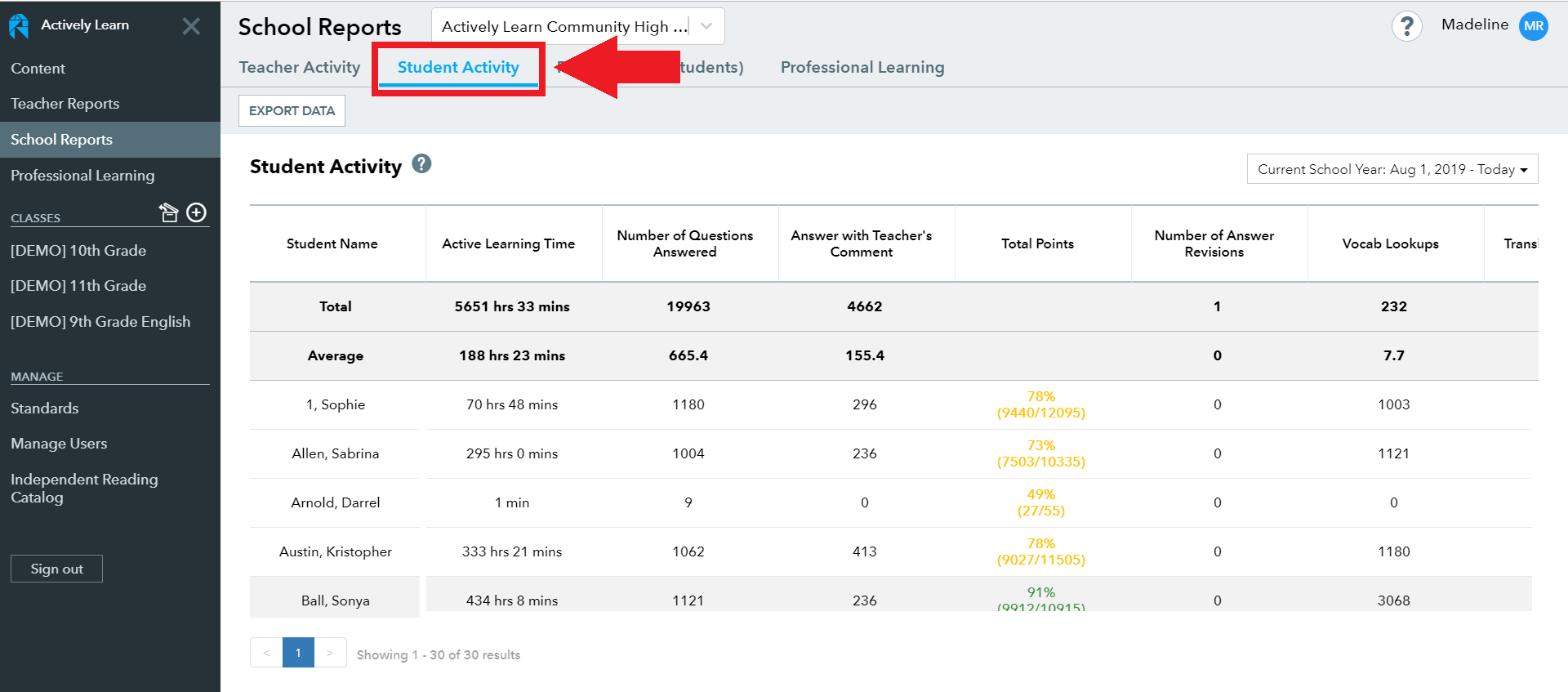 Proficiency report: View proficiency level by grade and standard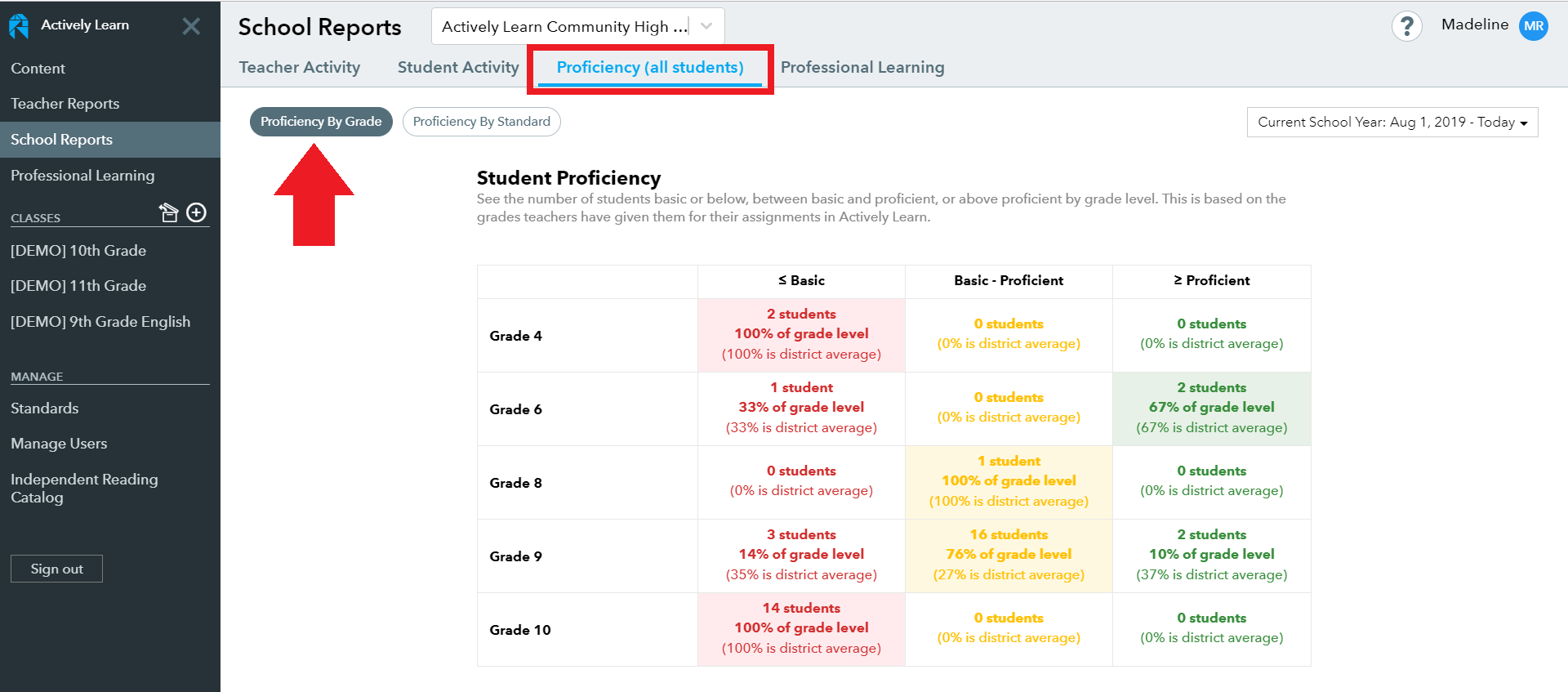 Proficiency by standard
Select by grade level or content area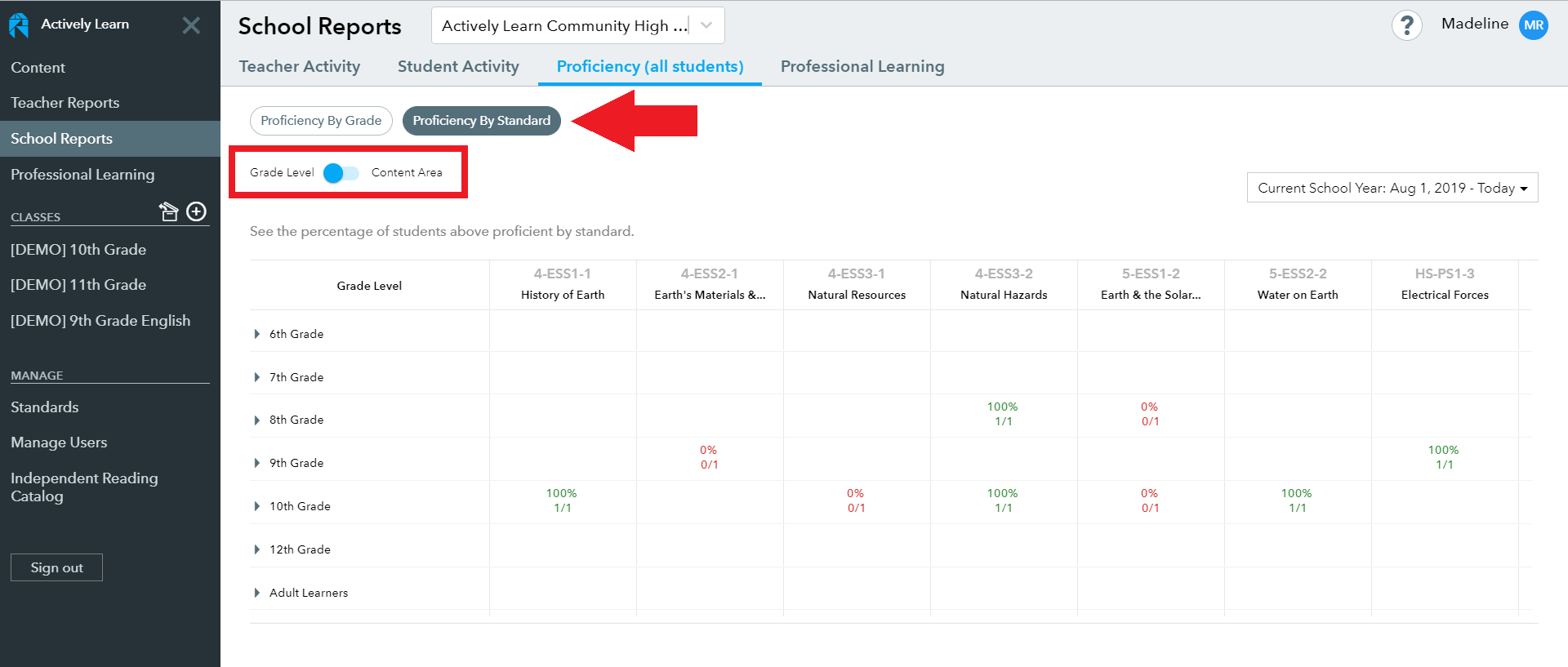 Professional learning: View teacher progress through the Actively Learn Professional Learning Center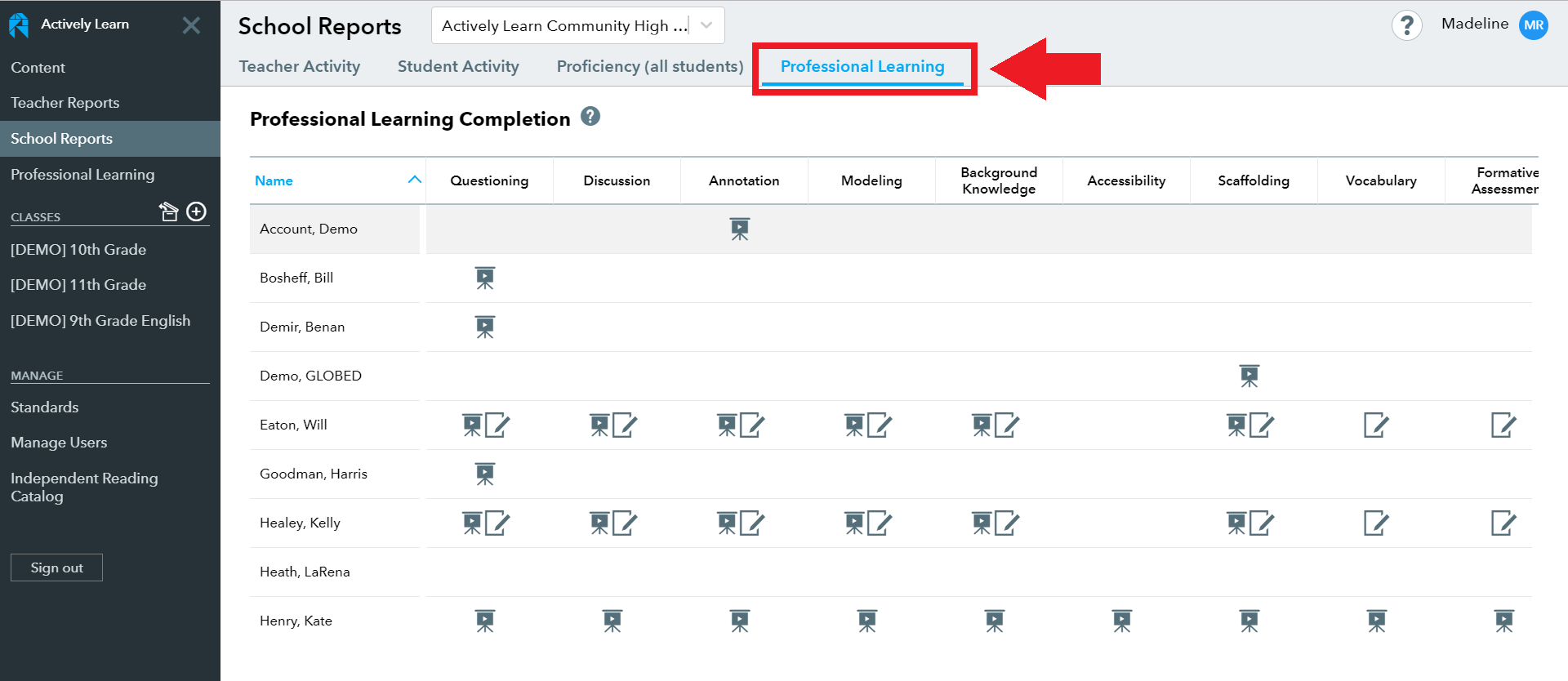 ---
Export Data
STEP 1: Select "Schools Reports"
STEP 2: Select "Export Data"