Information about student performance is generated when they interact with text and assignments are graded. Assignment data gives you a great overview how your class, or individual students, are doing for that assignment.
For each assignment, you can see information about how your students are engaging with texts.
STEP 1: Select a class from the main menu, then select an assignment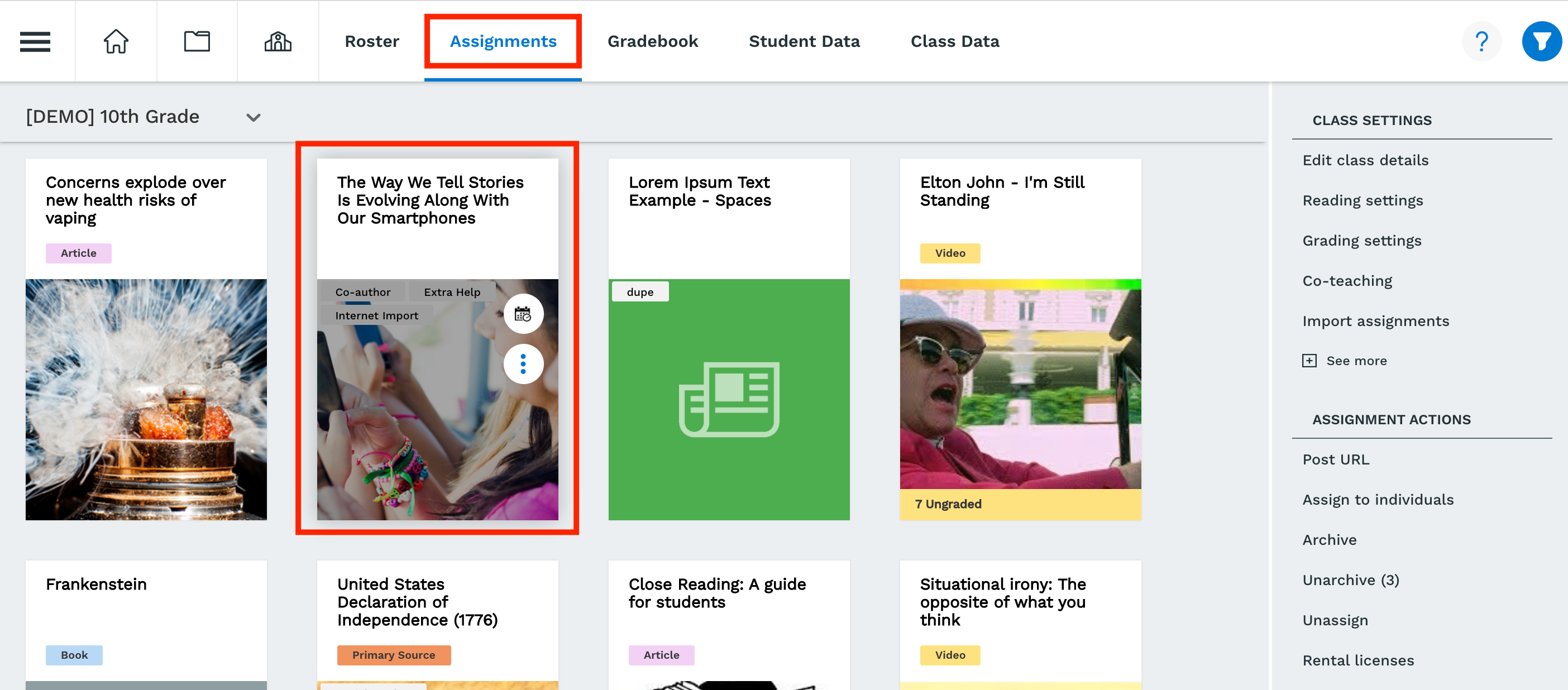 STEP 2: Within the assignment, select the "Assignment Data" icon
The data includes:
How much time students have spent reading the assignment
How many notes they have taken in the text
How your class is doing on each question
Where & what your students are discussing in the text (based off replies to shared notes) in the discussion panel
What words your students are defining in the text
What words your students are translating in the text
How many times your students are using the text to speech in the text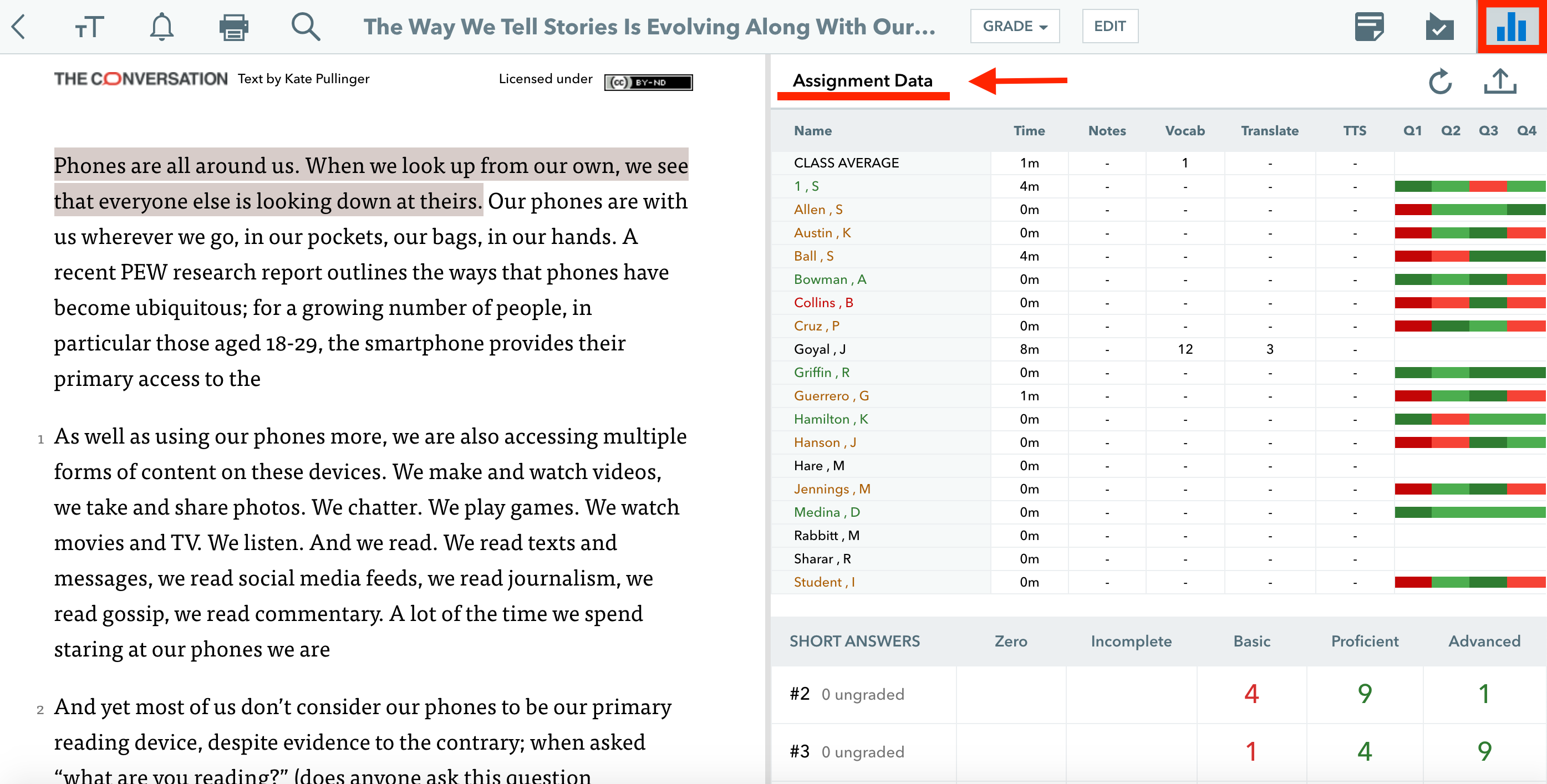 ---
Export Grades
Prime Plan
If you need to export your grades to a spreadsheet, just select the export icon in your assignment reports.

Student overview export includes:
Name
Reading time
Notes
Vocabulary lookups
Translation lookups
Text to Speech
Questions answered

Question grades export include:
Name
Grade for each question
Average grade for each student