If you have your students following along in class and want to make sure they don't miss an important part of the text, you can redirect them to a specific spot in the text. When you "move students here" in Actively Learn, students will be redirected to the line you specify in an assignment.
STEP 1: From your Workspace, select the class you will be reading in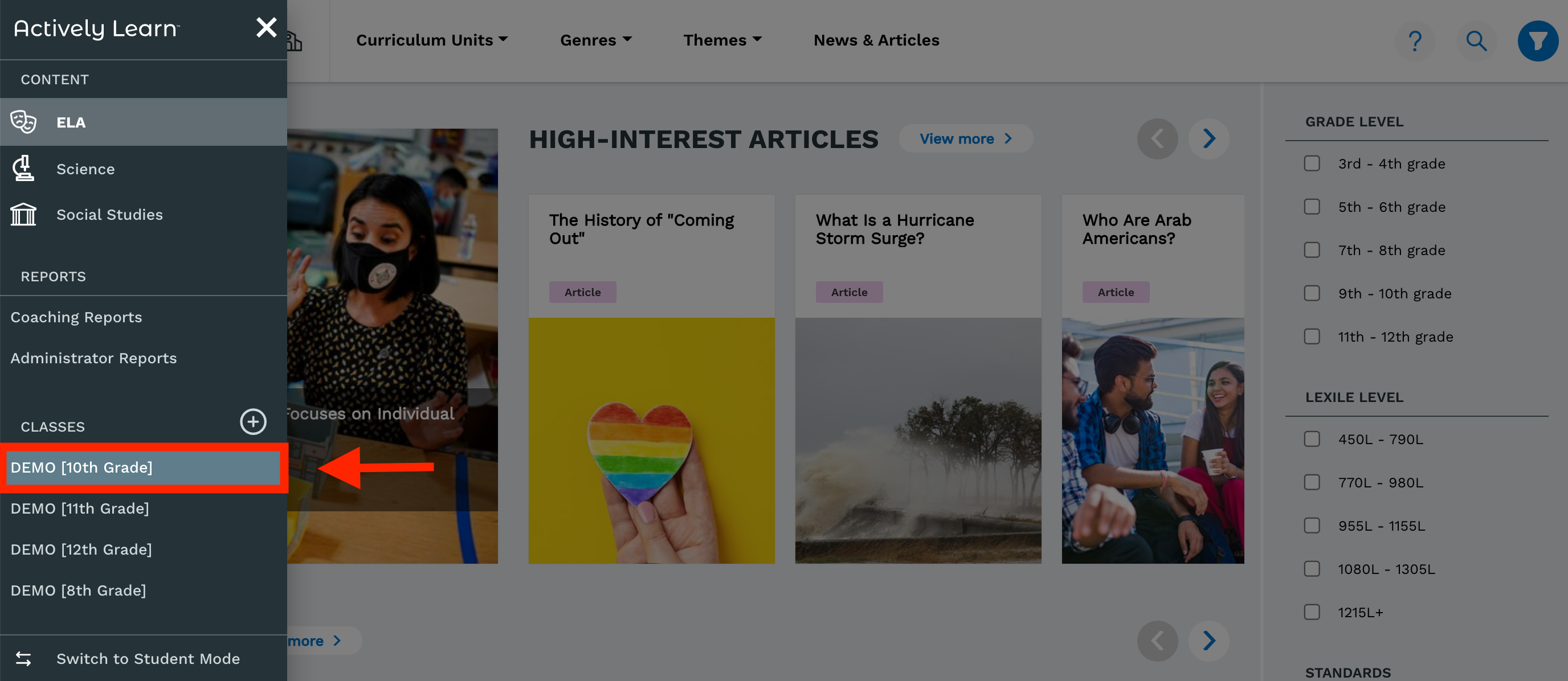 STEP 2: Then select the text

STEP 3: While your students are reading in this assignment, highlight a portion of the text and select "Move Students Here"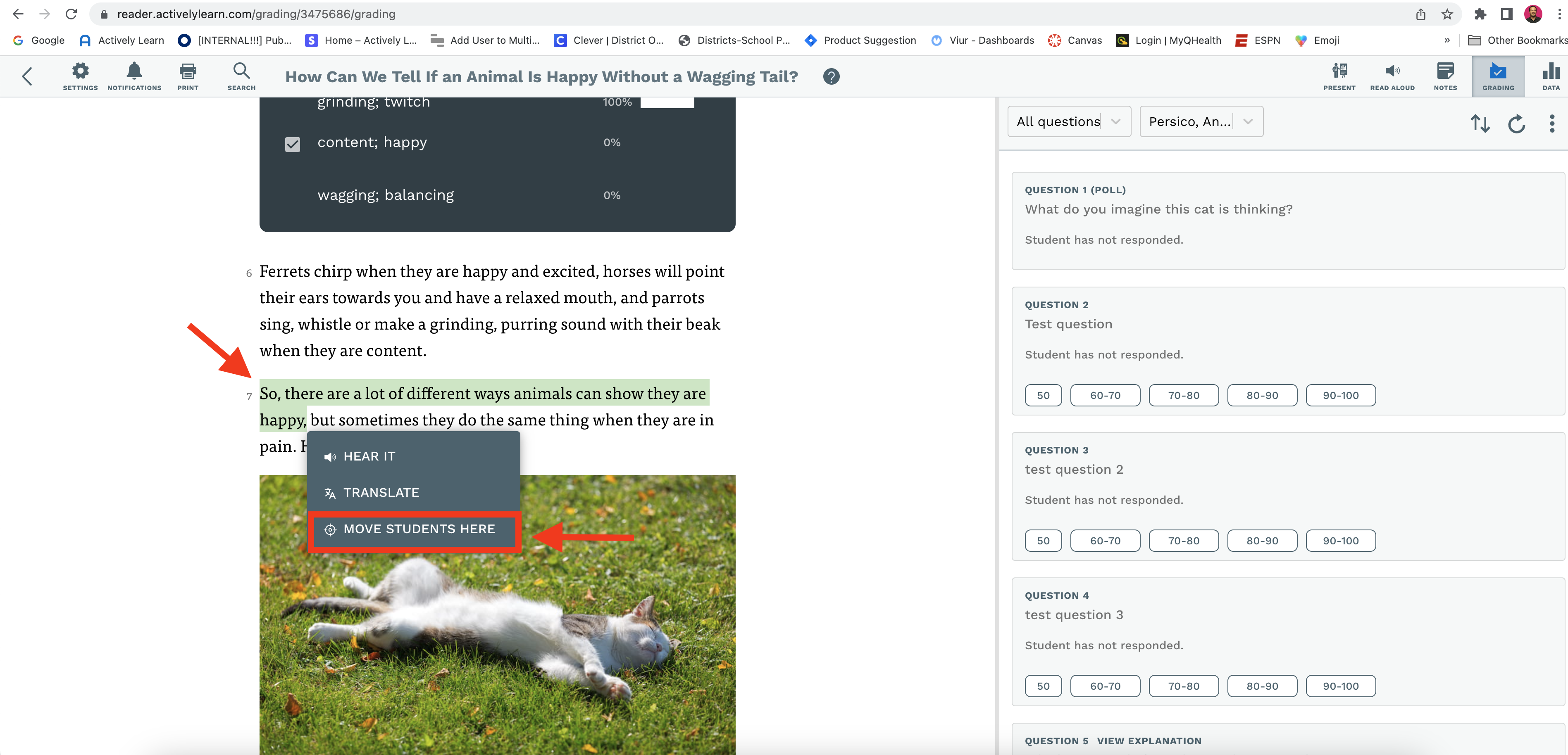 STEP 4: Students in the assignment will see the below screen, redirecting them to the section of the text that you have highlighted when they click OK.